Lifting the door on Rusty's Garage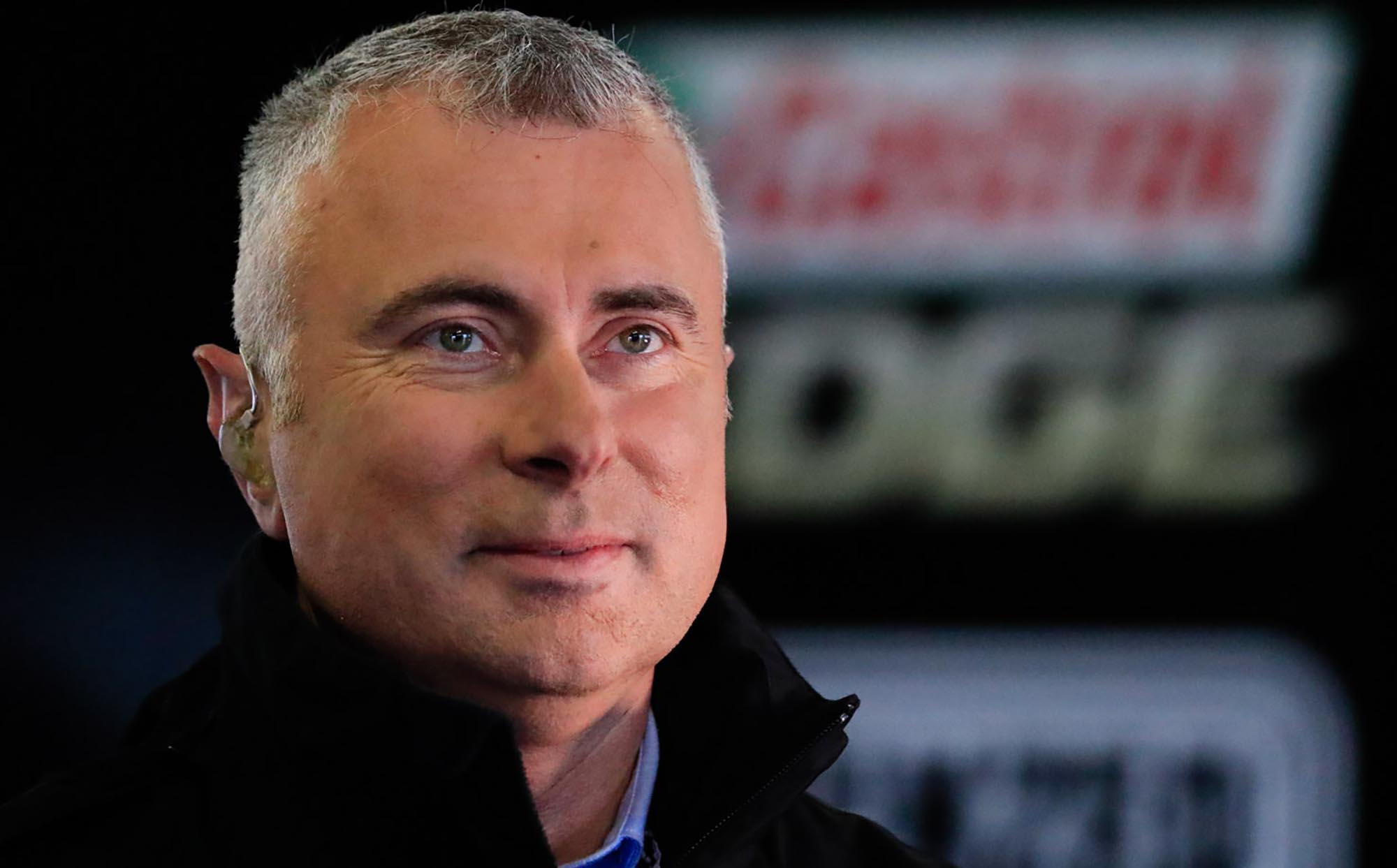 IF you're reading this website, you know who Greg Rust is – but how much do you know about one of Australia's best motorsport broadcasters? We sent young-gun journo Jordan Zoch to find out more and to delve further into his incredibly popular Rusty's Garage podcast.
Once described as the fastest speedway in the world, the Sydney Showgrounds Stadium now plays host a myriad of AFL stars, there was however a time motor racing dominated its perimeter.
Crediting his passion for motorsport solely on the shoulders of his parents, Motorsport broadcaster Greg Rust recounts spending weekends annoying his mother with incessant gear shifting and car sounds.
"I was obsessed with it, my mother will tell you I drove her mad with car noises and car related things," he said.
"I love all forms of motor racing, but that's really where it started."
A weekend wasn't complete without a trip to one of the many circuits across Sydney, from the Showgrounds to Parramatta and Liverpool, Rust was able to immerse himself amongst racing legends plying their craft.
"I got to see legends like Steve Kinser, I saw people like [Nascar champion] Kyle Larson in Parramatta in a speed car," Rust said.
Whilst his interest in motorsport was already unrivalled, Rust believes that his foray into the media was a "sliding doors" moment in his life.
After leaving high school and taking up a role in banking, Rust was presented with an early opportunity to commentate on the Winfield Triple Challenge, an opportunity he initially was hesitant towards taking up.
"The club said did I want to talk to the commentators, I said oh not really."
After a little convincing and reassurance, Rust took up the role and has not looked back since.
"Two weeks later I was in Oran Park in the pit lane, on the PA (Public address) commentating on, of all things, truck racing. So, it really grew from there," he said.
Rust realised that allowed him to stay immersed amongst the motor racing scene, an opportunity he may miss without being a driver.
"This [commentary] was a way to be around the people, the cars, the business, that ordinarily I probably wouldn't be able to do."
Through a lot of hard work and plenty of support Rust was able to establish himself as a key pillar of motorsport broadcasting in Australia.
"I had some good people acknowledging there was some potential there. It's been a lot of hard work," he said.
Over the proceeding years an Australian motorsport broadcast wasn't complete without Rust behind the microphone.
From Supercars to Formula 1 and MotoGP and numerous others, Rust's contribution to motorsport broadcasting has been immense, even being dubbed "Mr Motorsport" by some within the industry.
After finishing up his second stint as a part of the then V8 supercars broadcast team, Rust moved to New Zealand with his wife and kids looking for a significant lifestyle change.
It was around this time that the genesis for his booming podcast series 'Rusty's Garage' took flight.
"In probably about June 2017, I was starting to have conversations with people about podcasts.
"One of the major podcast outlets, LiSTNR (which is owned by the Austereo Radio network), were wanting to have something more in the motor and automotive space, so I was having conversations with them."
The podcast covers all things motorsport with guests not limited to drivers and riders, with Rust also giving platform to motorsport enthusiasts to come and tell their stories.
Guests have included racing stars like Jamie Whincup and Mark Skaife, to actors and motorsport enthusiasts Eric Bana and Shane Jacobson, among many others.
Rust is not interested in going for a clickbait headline, rather the "pure and genuine" stories his conversations can evoke.
"I love bringing the human side to the table, we have a game where the gladiator is covered by a helmet, now peel the onion back and get the human side of [the story]," he said.
"I would rather it be a pure, genuine conversation. It's their chance to come on and chat about their thing, I want it to be a place where people are comfortable to talk and open up."
This environment Rust has created has helped to generate both raw and honest conversations, that at times have even blown him away.
He remembers the time Casey Stoner opened up on the podcast about his private battles with chronic fatigue.
"In the time of our chat he just went there and started talking about chronic fatigue, I almost sat back and drew a breath over what was happening and how much it was affecting him.
"He did some amazing things on a motorbike, like poetry in motion. Then to get him to open up on a massive life challenge like he did, [where] it's not talking about a car or a motor engine, it's talking about something close to him that matters, that's what I really love."
Rust also likens his chat with Eric Bana as the perfect summation of who and what Rusty's Garage stands for and why he continues to produce and release episodes.
I would rather it be a pure, genuine conversation. It's their chance to come on and chat about their thing, I want it to be a place where people are comfortable to talk and open up..

Greg Rust on Rusty's Garage.
"He [Eric Bana] is actually a really good example in a way, it's a great summation of why I am doing what I am doing," he said.
"[I try] and get them to open up and share some of that passion."
Whilst the Covid-19 Pandemic has limited travel and human interaction, Rust has used this period to his advantage, securing guests who in a pre-covid world may have been difficult to get to.
"It has actually meant that I have got to a few people that in a free and open world would be difficult to get to."
"I've done Dario Franchitti, who is a legend in IndyCar racing, I spoke to him when he was at home in Scotland, [Eric] Bana and I weren't sitting together at the time," he said.
Feeling as though he has become "reinvigorated" throughout the process Rust sees the podcast as never ending, with so many untold stories at his grasp.
"I've got a good little team around me, I see Rusty's Garage as having an almost never-ending lifespan," he said.
"There's no reason why you can't come back and do a part two with somebody."
Alongside his podcasting work, Rust is still heavily involved in motorsport broadcast on both sides of the Tasman continuing to work with Channel 7 in Australia and Sky Sports in New Zealand.
"I am coming [to Australia] for Bathurst, for TCR not the 1000. I am enjoying the freshness of going with TCR and some of those other categories," he said.
"The [New Zealand] endurance series, I've done both the North and South Island now."
Looking back on his career, Rust credits various bosses and colleagues as having a huge part in his development to where he is today.
From bosses at network 10 David White and David Barham, to colleagues Barry Sheene, Billy Woods and Neil Crompton, Rust has rubbed shoulders with legends of the motorsport broadcast industry.
"Neil Crompton has been very good to me. He is an immensely popular broadcaster who is a part of the fabric of supercars, so to draw on and work with somebody like that, he's just a perfectionist."
Looking into the future Rust wished to continue expanding the reach of his podcast, interviewing guests, and helping to bring amazing stories to light.
"Some of them I want to do aren't just racing people, they're the Eric Bana's and the Jay Leno's of the world," he said.
"I see the future of it not just being about the achievements of the athletes, it's also about the stories around them."
Rusty's Garage can be found on the LiSTNR app or any good podcast outlet, with his latest offering an in-depth chat with racer-turned team owner Andy McElrea.'
Lead Image: Mark Horsburgh / Supercars