Proper Country Speedway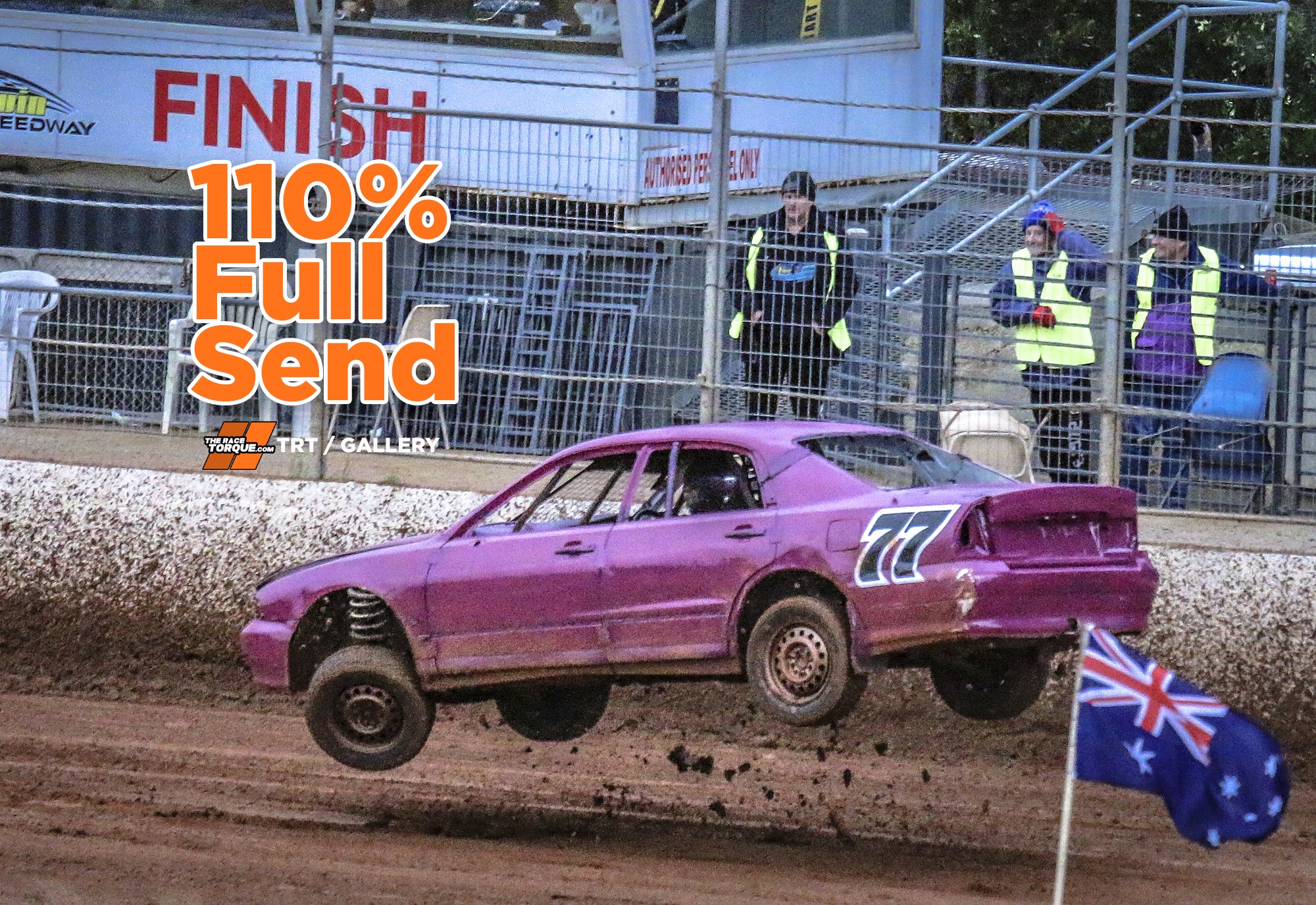 The Race Torque continued its world tour of country speedway tracks on the weekend with a field trip to Drouin Speedway. And it was utterly brilliant.
Earlier in the year, we made the trek out to Nyora Speedway for some Sprintcar action – Drouin isn't quite at that spec, and it doesn't exactly have floodlights, so Sunday arvo racing is the order of the day.
A cruisey 100km from the downtown Melbourne CBD towards Gippsland, the track is set on the side of a hill in an exceptionally picturesque cattle farming valley.
As you would expect, the vibe was ultra-chilled, with the terraces around the circuit packed out with spectators, who committed early to nab the best vantage points, despite the threat of weather.
June in Drouin does not provide typical summer speedway conditions.
In the shadows of the snowcapped Mount Baw Baw, and with an extreme weather warning in play, the afternoon's conditions fluctuated between cold, and cold and wet, which proved a challenge for some classes.
The wet side of the equation certainly made life on and off the track challenging – on multiple occasions, the pace car became bogged, although it was far from an exception to the rule, as punters had their own battles to fight to exit the car park.
---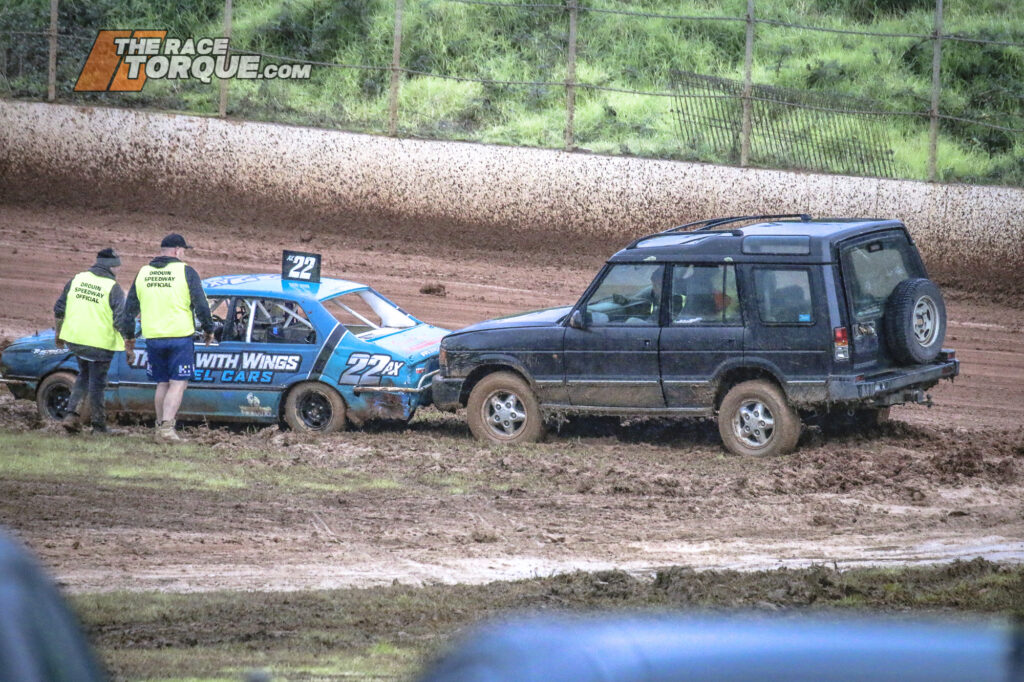 ---
Here on The Race Torque, we have provided more coverage to motorsport canteen chip quality and quantity than any other outlet, and to paint a picture of how good an afternoon we had out, hot chip cups were flying through the shutters for $3.00 a serve, with the family size offering complete with gravy also shifting some serious units.
So, A+ on the chip front.
The on-track action was pretty entertaining, too.
The usual array of tin top classes, including juniors, were complemented by the Ace of Spades vintage speedway stockcars, plus ramp racing, which is my new all-time favourite genre of sport.
It's kind of like jumpy trucks, but reasonably full contact, with the participants utilising utter shitboxes to attempt their aerobatics.
If the chips were A+, ramp racing is going to car racing university on a scholarship – get Tony Cochrane in charge of this, and hold a bidding war between Foxtel and Stan. It could be the next big thing.
As a further vote of confidence in the concept, it absolutely engaged my three-year-old son, nearly as much as this author, who as it transpires, also has the mental age of three.
Possibly the most satisfying thing of all time is watching a Mitsubishi Magna wagon attempt reverse victory doughies on a slick track. Magic.
---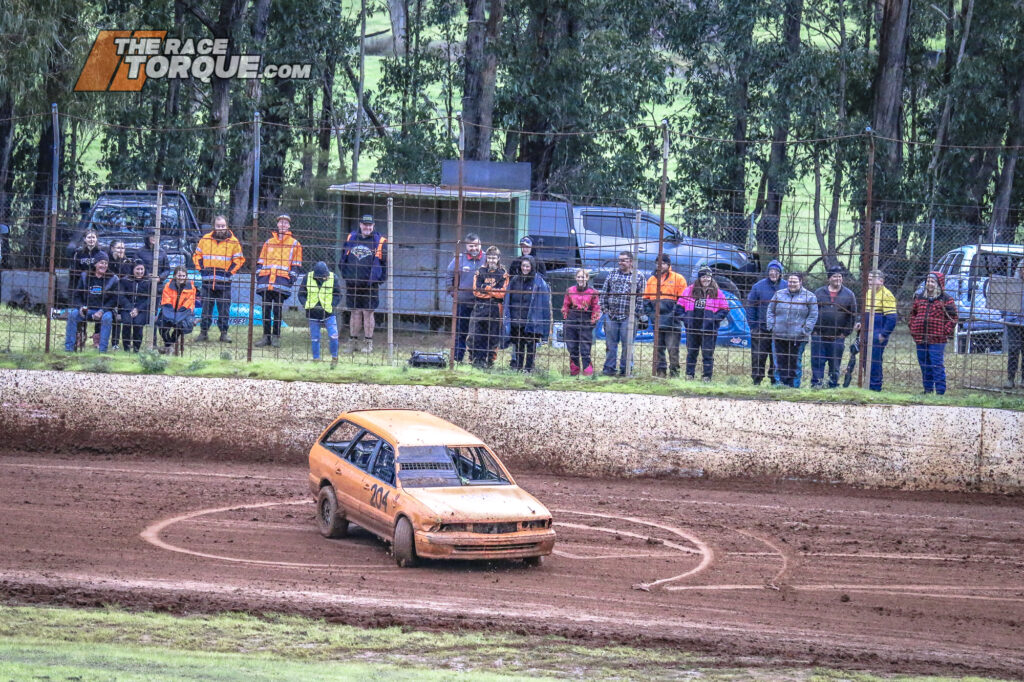 ---
With the weather closing in, we bailed before the demolition derby, but by all reports, the quagmire only added to the fun of the headline act.
Good times. Five stars, would recommend. See you next summer.
---