INSIGHT: 'It just wasn't as good as the British GP'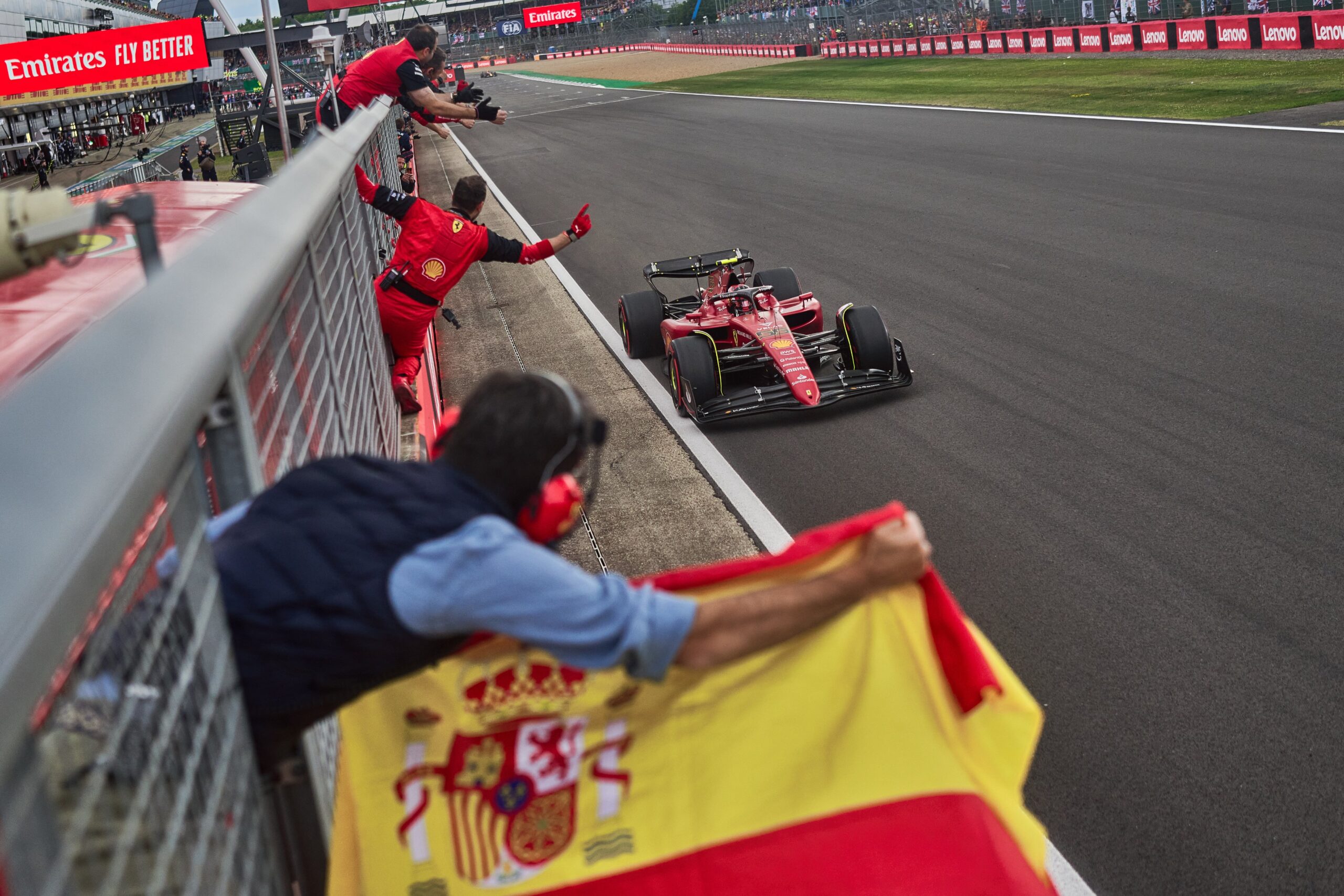 THERE is no such thing as a perfect motor race, but those who sat up well into the early hours of Monday morning to watch the British Grand Prix came as close to seeing it unfold as you're ever likely to get.
As with all good sport, this was a race that needed to be watched live to absorb its full spectre and the nuances of strategy and drama that only a Grand Prix can seem to provide.
This was a race that ebbed and flowed, had controversy, had angst, had remarkable moments of bravery and never seemed anything other than poised on a knife's edge. Best of all, it delivered the payoff to that and ended with a popular winner. It was way better than an episode of DTS.
Tom Cruise was at Silverstone and this race had all the plot points of one of his blockbusters. If the race itself was a combination of Top Gun and Mission Impossible – fighter pilots doing remarkable things that made you go 'woah' – the start was full Jack Reacher, violent and unrelenting.
All good movies need a feel-good angle and that came by the fact no one was injured when, moments after the lights went out, we saw the remarkable vision of Guanyu Zhou sliding his upside-down Alfa into the catch fencing at Turn one.
The tension as we waited for news of his condition was only ratcheted up when vision of the shunt began to appear on social media – while the relief was profound when his positive condition was reported.
There was comedy too, if of a somewhat macabre kind, as anti-oil protestors rushed the circuit in a bid to disrupt the race and bring attention to their cause. It was a stupid, idiotic thing to do – which makes the almost Python-esq plotline of the race having already cancelled itself by the time the cars even came near the misguided malcontents even better.
All it needed was John Cleese on the sidelines telling them that their 'mother was a hamster' to complete the scene. Idiots.
Following the lengthy delay – anticipation is always a good plot point to engineer into a narrative – the race began again and quickly developed into a classic Formula One rollercoaster.
There was the inter-team tension between the Ferrari pair, Verstappen's rapid rise and subsequent fall (much to the delight of the paying public at Silverstone, who clearly carry an Abu Dhabi-sized chip on their respective shoulders with them wherever they may roam), Perez's apparent ousting from the list of contenders only to roar back into contention and Lewis Hamilton doggedly hanging on to the Scuderia, willed on by motorsport's version of the Barmy Army.
The Ferrari's stopped first and for a moment it could have been that Hamilton could have jumped them both on the overcut. It was all a delicious strategic meal, served with a side of British patriotism willing the seven-time champion on.
Of course, this year we have a competitive Ferrari team which means we also have the joyous return of watching the Italian team barely contain themselves from making a complete and utter hash of things.
It wouldn't be F1 without some chaotic Italian-ness throughout the year and it's nice to see that Binotto's men are continuing that trend, even if they did manage to get away with it.
Clearly this is a very good racing team with an excellent car and two great drivers, but you always get the impression that behind that facade there is a barely contained explosion of over-exaggerated arguing and passion waiting to burst.
Ironically, their decision to end any chance of Leclerc winning the race by not stopping him under the late Safety Car was the fuel that fed the fire of the remarkable final 10 laps.
Formula One has produced some great racing in its seven decades of history, but if there has been a better eight or nine laps than the ones that followed the Safety Car, I would like to see them.
I've watched Formula One racing for more than 30 years now and the lap 45 exchange between Hamilton, Leclerc and Perez must be one of the most breathtaking displays of Grand Prix racing I can remember experiencing.
The last time a British crowd went that troppo for a sporting achievement on home turf, Ben Stokes did something at the end of a Cricket game my memory has selectively decided to block.
Of course, that wasn't the end of it though with Lewis launching attack after attack on the Ferrari, who was doggedly holding on despite the disadvantage of much older, hard compound tyres.
Regardless of any other feat of driving excellence he produces this year, should Charles Leclerc win the World Championship in 2022 surely his move to pass Hamilton around the outside of Copse can stand as the single moment of evidence, the proof that he will have earned such a crown.
The last ten laps or so were like a Formula Ford race sped up and there's not much higher praise one can dish out.
Finally, there was Carlos Sainz, who delighted statisticians everywhere by not only qualifying on pole for his 150th Grand Prix but by winning it as well – because if there's one thing F1 does better than drama, political intrigue, controversy and spectacle, it's numeracy.
Carlos Junior has been F1's nearly man for a long time now so there were few who would look down on such an achievement, let alone one that enshrines the legendary family – now World Championship event winners in two different disciplines – into the highest reaches of motorsport familial achievement.
The story doesn't end there either. There was Alonso's plucky drive to fifth. The ridiculous storm-in-a-teacup around George Russell not being able to re-start (hang the rules! He's British! At the British Grand Prix!). Mick Schumacher in the points, Latifi's unheralded drive and ongoing struggles for our man Dan – and we haven't even mentioned the trip to hospital for Alex Albon, who by crashing headfirst into a concrete wall remarkably came off worse from the lap one, turn one shunt than the guy who ended up trapped in between the fences.
This was a special race, one for the inevitable 'Top 10 Grands Prix of all time' lists that pop up every now and then. A race to savour and one that we will inevitably use as a comparison should next week's Austrian Grand Prix end up in another Max Verstappen rout.
I suspect the phrase 'It wasn't as good as the 2022 British Grand Prix' will be a common refrain for the remainder of this season.. and that is just fine by me.
LEAD IMAGE: Courtesy Scuderia Ferrari