The Wonderful World of Hillclimbing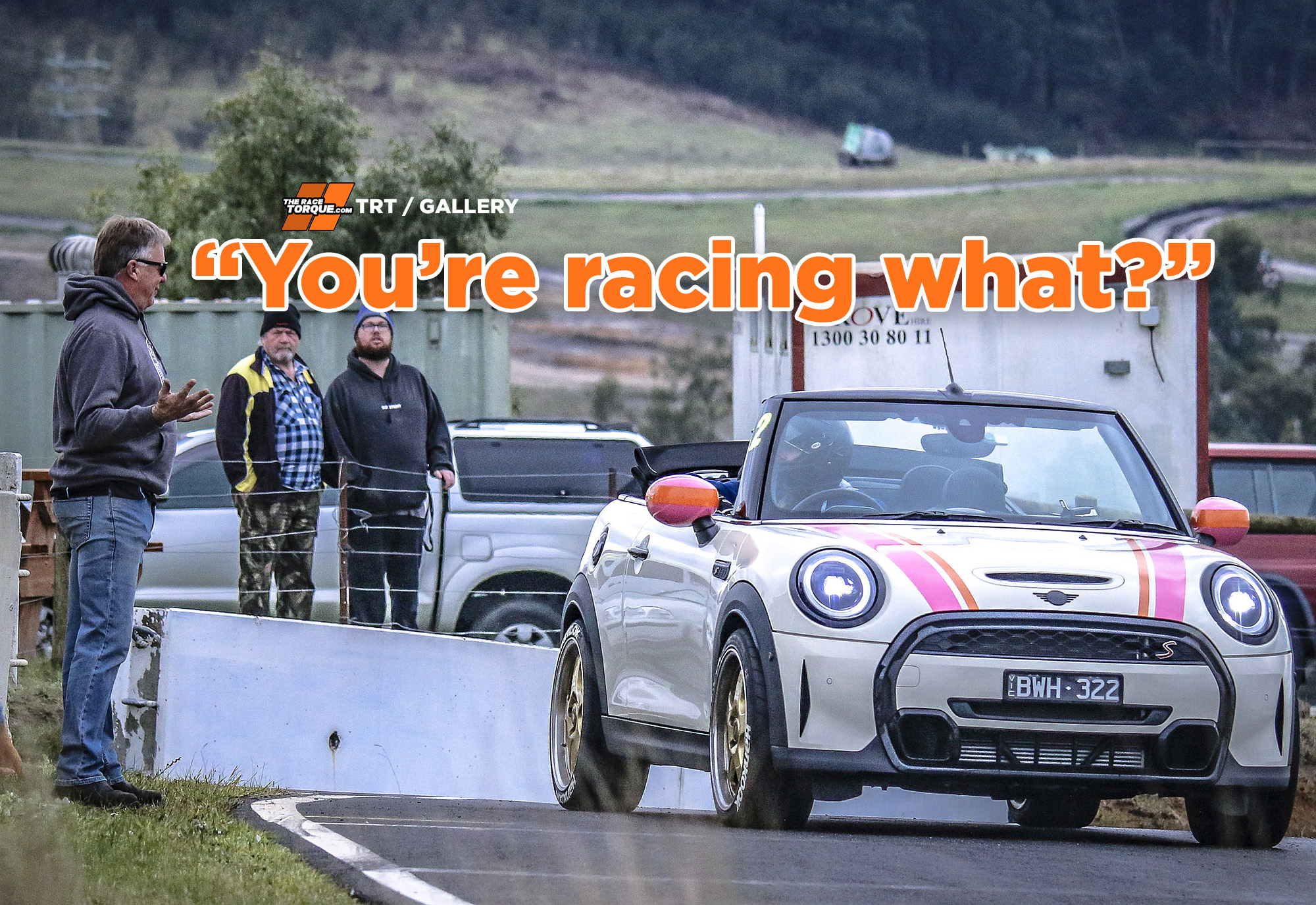 The thing about hillclimbing is that it is open to anything – run what you've brung, but this Mini Cabriolet has set a new benchmark!
The Race Torque dropped into the Bryant Park Hillclimb on the weekend for the Gippsland Sporting Car Club's multi-club hillclimb, and the wild mix and match of machinery genuinely had something for everyone.
From hillclimb special open wheelers to every corner of the tin top world, there were plenty of interesting pieces on track.
And if you want a car that absolutely hammers, the evidence presented on the day suggested that a Mini Cabriolet is a stout chariot of choice – what a cool thing, and with some decent rubber underneath it, it was very soundly peddled up and down the course.
And what a facility it is – we reported the Haunted Hills facility last year, and the insane Supercars street track that never was, which was planned to wend its way around a wicked series of mountain roads in the area.
The layout utilised for the below encounter was an anti-clockwise start, before looping around the mid-venue crossover, and returning back up the hill in the opposite direction.
A ridiculously scenic venue, and a proper test of driver and machine.