Lex Kelly is back!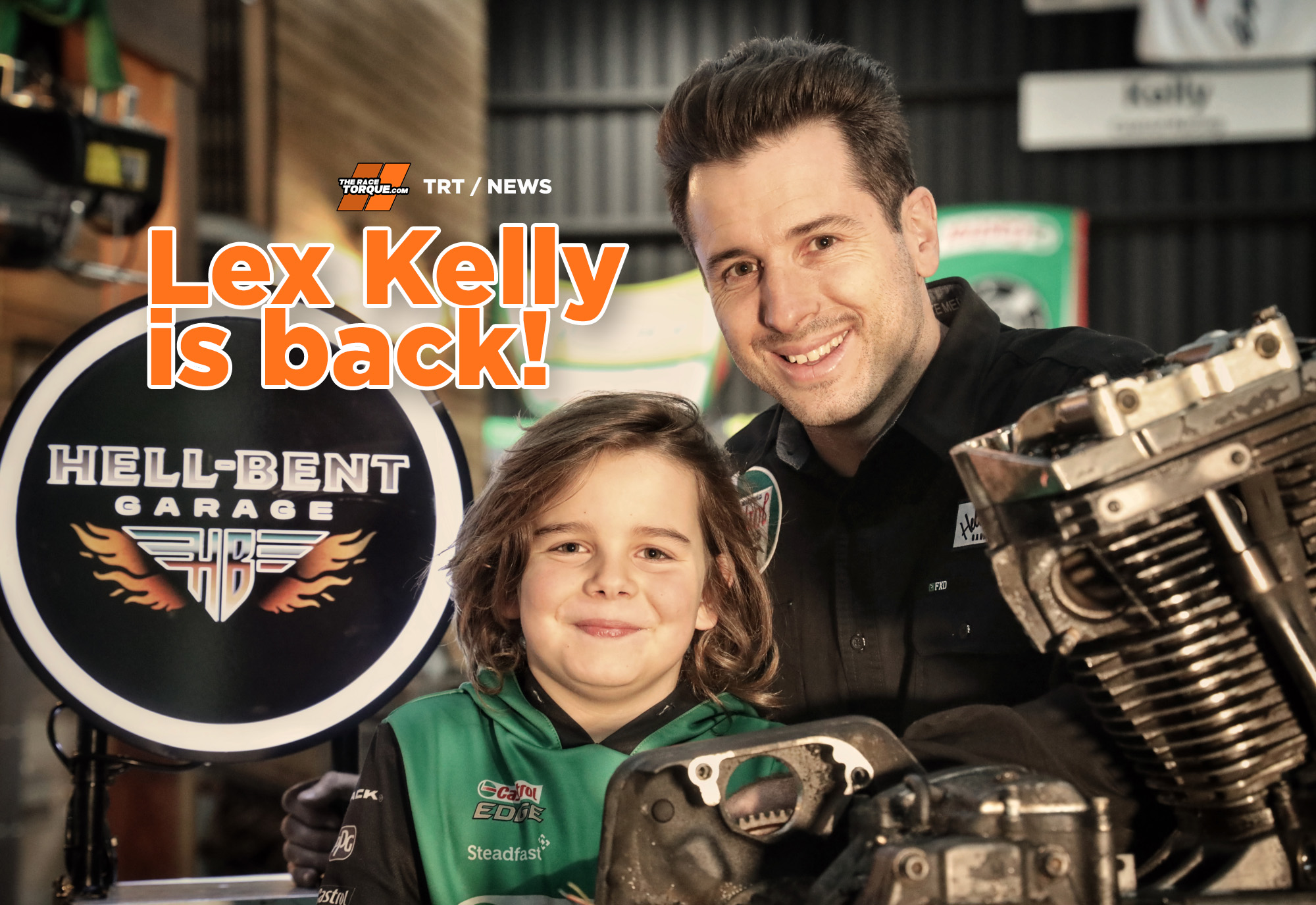 He's the kid who lifted the spirits of the motorsporting nation through the cluster that was 2020, and now he back!
Lex Kelly returns to the screens of Australia in a new web-series with his dad Rick Kelly, as they take on a series of wild garage projects in the Hell-Bent Garage.
Kicking off on August 21st, the first series focusses on a unique Harley-Davidson drift trike, which they hope to bring back to life from a burnt-out wreck.
Rick has been relatively inconspicuous since retiring from full-time Supercars competition at the end of the 2020 series, with the two-time Bathurst 1000 winner and 2006 series Champion turning his attention to creating the incredible Hell-Bent Garage space.
The Hell-Bent brand was launched back in 2002 as a t-shirt business, the brainchild of Rick and Globe International co-founder Peter Hill.
Fast forward 20 years and Hell-Bent has taken over naming-rights responsibilities of a purpose-built man shed, designed and constructed by Rick on Melbourne's Mornington Peninsula to facilitate his upcoming projects.
No stranger to pushing the limits, Rick's previous creations such as a world record challenging jet-powered radio control car, have set the scene for the possibilities in the new series.
Lex meanwhile captured the hearts of the motorsport viewing public during 2020, with his larger-than-life TV spots a highlight of that year's Supercars telecasts.
"I love working in the shed with Dad, we can pretty much build anything in there," said Lex.
"We have so many cool tools to use, my favourite one to work with would have to be the welder.
"The projects we are working on are pretty crazy, I personally don't think some of them will work, but we'll see.
"It's good working on the machines, but filming Dad with my Lex Cam is pretty cool too!"
Keen viewers will be familiar with the Hell-Bent Garage space, where Rick created his own simulator for the 2020 Supercars eSeries.
"Lex and I are very excited about this project, it's something we have been working away on together for some time.
"The Hell-Bent Garage series will take our viewers on a fun journey across a lot of different left-of-field projects, sharing the highs and lows of each build and creating one-of-a-kind machines along the way.
"The series is built around the shift from racing things to building them, getting out of my comfort zone, learning new things, and creating great memories with Lex along the way.
"It's also very exciting to work with Castrol on this project. As I have spoken about previously, our relationship stretches back 20 years and it's an honour to continue to represent Castrol after my Supercars journey with them."