JB Bows out from TCM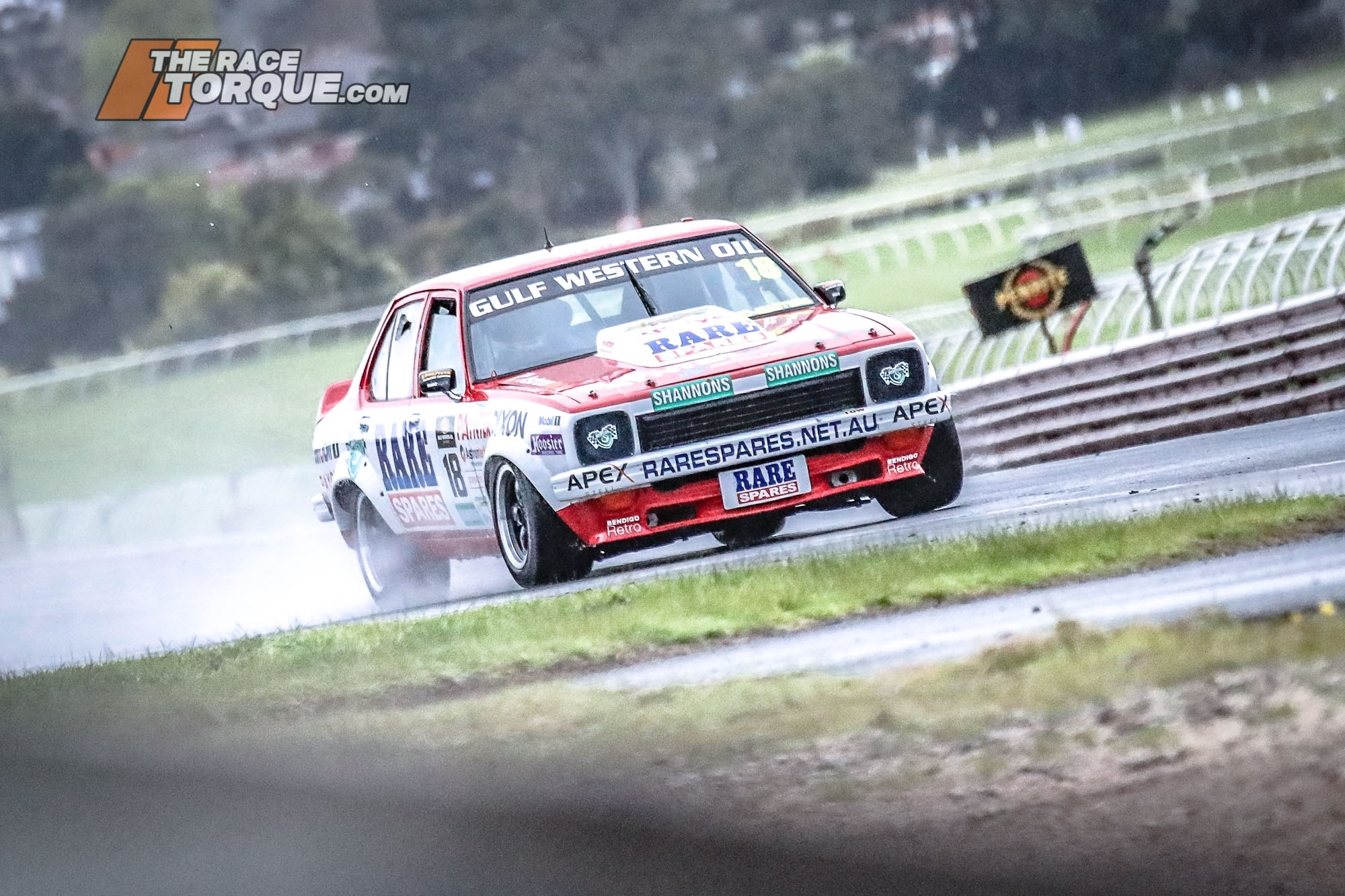 JOHN BOWE will say 'ciao for now' and will compete in his final full-time Gulf Western Oil Touring Car Masters Series in 2023.
The six-time TCM champion has announced that he will step back from full-season commitments in the category following a final celebratory 'Testimonial Tour' this season.
The announcement does not constitute a retirement from racing: however, the Tasmanian-born driver will instead focus on contesting 'must-do' events including long-distance races, historic events in Australia and abroad and potential one-off appearances in other categories moving forward.
Bowe has also not ruled out future 'one-off' appearances in TCM, a category that has been his racing home since 2008.
The final full-time tour will allow Bowe to say thanks to the fans who have long supported his racing journey since joining the class.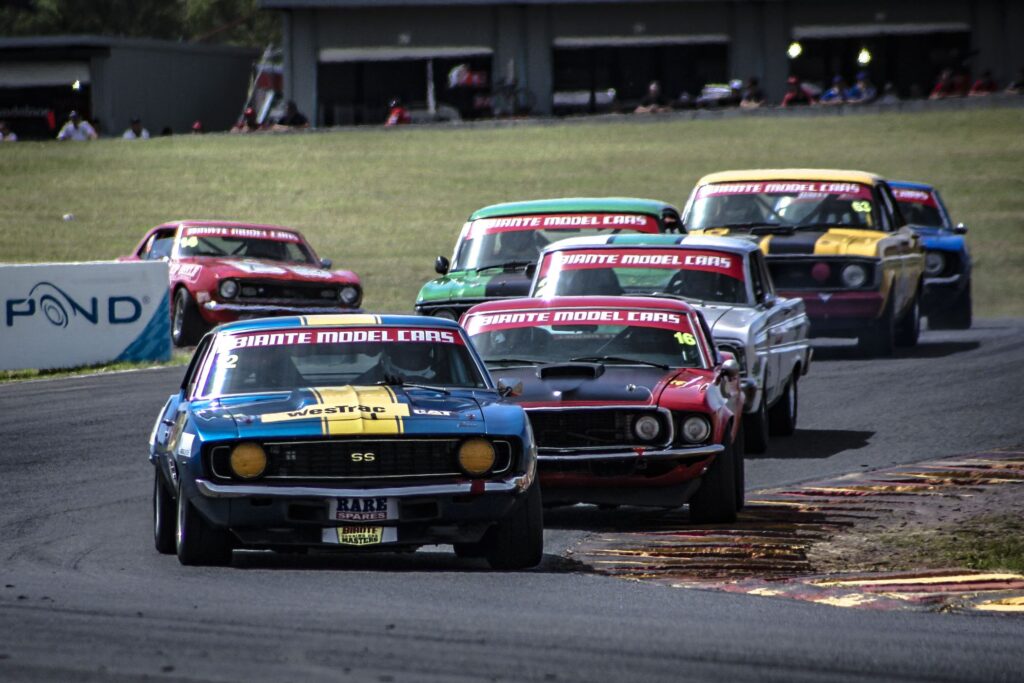 The series commences in Tasmania, with subsequent rounds in New South Wales, Victoria and South Australia across the balance of the six-round 2023 season.
John Bowe and TCM have been intrinsically linked for all except one season of the categories' 16-year existence.
Competing in TCM proved important for Bowe, who for a long-time has been open about personal battles with his mental health following his retirement from full-time competition in Supercars following the 2007 season.
A former two-time Gold Star winner, Australian Touring Car Champion and two-time Bathurst 1000 winner, Bowe entered his first Touring Car Masters race in 2008 racing a Chevrolet Camaro SS.
After finishing second in 2008 and third in the 2009 series, Bowe switched to a Ford Mustang in 2010 in a partnership that would become iconic to the category.
Dubbed 'Sally', Bowe's Mustang was the first race car he had owned himself across his extensive career.
The investment paid off and delivered remarkable success across a six-year stretch.
Bowe finished third in 2010 however then claimed the 2011 & 2012 titles aboard the Mustang.
His battles with long-time on-track rival Jim Richards across that period were the stuff of legend; the pair of Australian Motorsport hall-of-Famers winning every title between 2009 and 2017.
After selling Sally in 2016, Bowe switched brands and raced the Bendigo Retro Muscle Cars-prepared Holden Torana SL/R 5000, picking up where he left off aboard his famous Ford despite crossing the brand divide.
His 2015 and 2016 titles made him the first to win TCM crowns in multiple brands.
With old family friend and former teammate Steven Johnson racing his old Mustang, the next four years delivered closer competition with the pair putting on several classic races and fighting for wins and championships.
While Johnson won three-straight titles across 2017-2019, Bowe returned to the top in 2021 to claim a record sixth TCM championship. He finished runner-up to Ryan Hansford in the 2022 title.
Bowe's 'TCM testimonial tour' will commence at AWC Race Tasmania on February 24-26.
Appropriately, the event will double as Bowe's milestone 100th TCM round; the first driver to reach the century mark. He was also the first TCM driver to compete in 300 races and the first to win 100.
Bowe holds TCM records for most titles (6), race wins (104), round wins (41), podium finishes (70), pole positions (53) and front-row starts (77).
He has finished in the top three in the championship in 14 Touring Car Masters seasons.
COMMENTS: JOHN BOWE
"I love Touring Car Masters. It has been and continues to be a very important part of my life, both in Motorsport and beyond that.
"I have spoken before about how important it was to go back to racing following my retirement from Supercars in 2007 and it was TCM that filled that hole in my life for me. I've had an incredible time, made many new friends and been able to compete with many old ones along the way.
"The racing is sensational; the cars are great to drive and the competition is fantastic but the vibe in the paddock is the best thing about it. It's great fun car racing. Everyone is enthusiastic and the fans love the category which makes it all the better to turn up at each round knowing you're putting on a show people enjoy watching.
"This year felt like the right time to step back from the full-time campaign and have a look at some other things I want to do in motorsport.
"I'll go racing with my mate Joe (Calleja) in historic racing, do some endurance races I enjoy like the Bathurst 6 Hour and other bits and pieces.
"I'm not retiring: I probably won't ever retire. It's just 'ciao for now' from TCM in a sense of competing in every round.
"I'm not ruling out more racing in the category: If someone throws me the keys to a car for a round here or there I'd find it impossible to say no!"
"I'm really looking forward to the season ahead to say thanks to the fans, the fellow racers, the sponsors, the supporters, and everyone who has supported my 15-odd years in the category.
"Starting in Tasmania and at Symmons Plains, the place where I started watching racing as a kid, will be especially special and I hope everyone gets out to that event in February.
"I really want to say thank you to all the people who have supported my time in the category, and my racing in general. It's been a fantastic and very important part of my life.
"I hope all the fans and long-time followers and friends come to as many rounds they can in 2023 and come and say Hello and 'Ciao for now'."