The Kiwis are Coming to Bathurst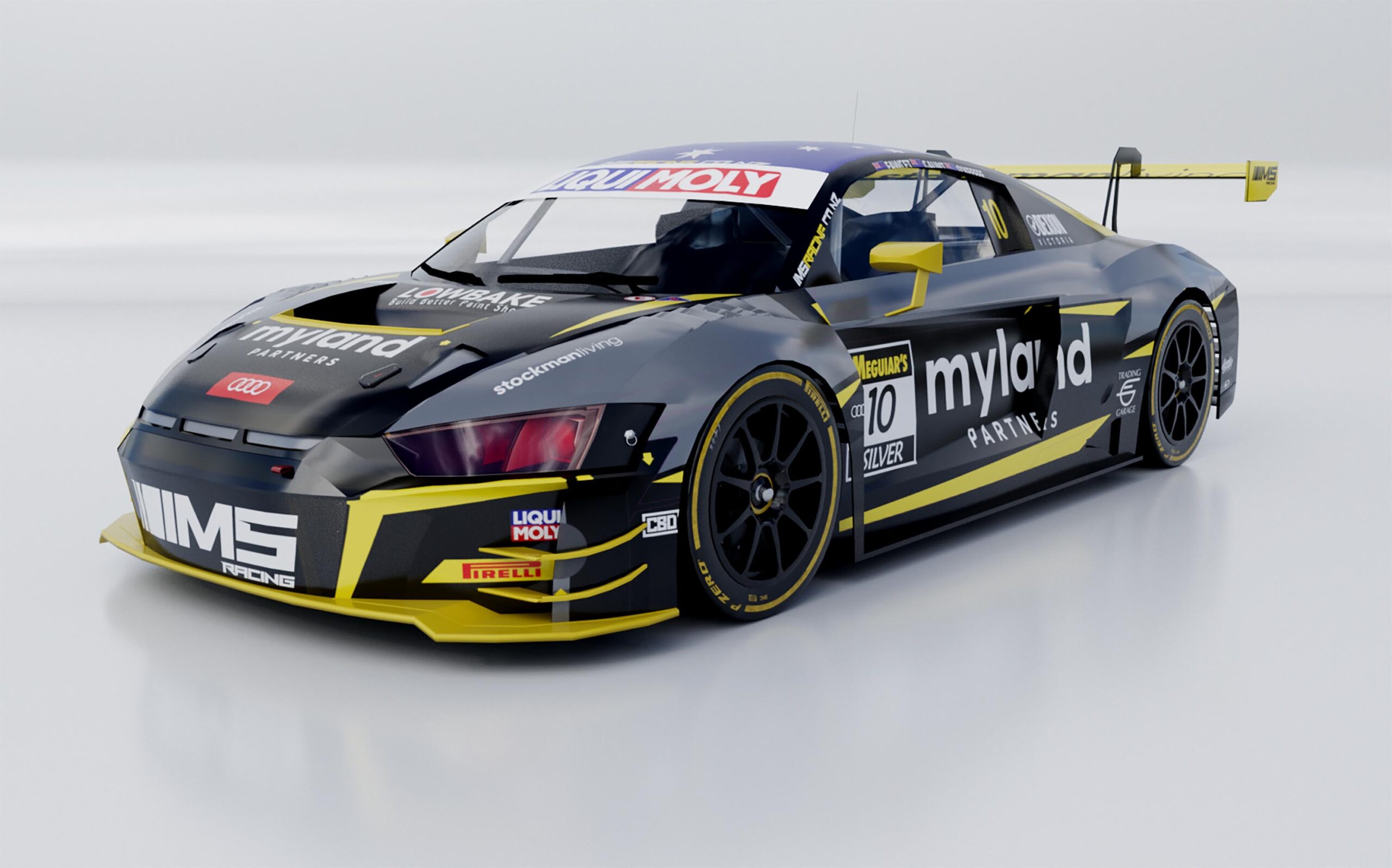 New Zealand team, International Motorsport will cross the ditch in support of an Audi R8 GT3 entry in the LIQUI MOLY Bathurst 12-hour on February 3-5.
Entered by Melbourne Performance Centre, and run by International Motorsport crew from New Zealand, the My Land Partners Audi R8 GT3 Evo 2 will be driven by car owner Andrew Fawcet, fellow Kiwi Daniel Gaunt and Australian driver Dylan O'Keeffe – with the trio competing in the silver class.
The Bathurst race is a continuation of the driving partnership of Fawcet and Gaunt who shared a McLaren 720 S GT3 in New Zealand in 2022, finishing second in both the North & South Island Endurance Series, as well as finishing 3rd overall in the New Zealand Endurance Final at Highlands Motorsport Park last October.
Fawcet has raced at the 12-hour event three times and last competed in 2018, finishing third in class.
That same year Gaunt famously started the race in one car and finished in another – Gaunt was part of the driver line up in an Audi R8 GT3 with Ash Samadi and Dylan O'Keeffe before the car retired during the race following a crash.
Gaunt then got the call up to sub in for Brenton Grove who had become unwell during the race. Joining the Grove squad Porsche, they went on to win Class B.
Australian O'Keeffe has competed at the Bathurst 12-hour on four previous occasions, with a best result winning Class B in 2017.
"Obviously Dylan and Daniel have driven together before, I was racing against them the last time we raced here back in 2018, now we're all together in the same entry," says car owner Fawcet.
"Daniel and I had a good season in New Zealand aboard the McLaren in the endurance series, am looking forward to getting back into the Audi and seeing what we can all do together at Bathurst."
"It's a long race, and as we all know, anything can happen. So, hoping for a clean weekend and to be there at the end."
The Audi R8 GT3 Evo 2 has recently been upgraded to the latest 2022 specification.
"Driving a GT3 car around Bathurst is such a mind-blowing experience – there's nothing like plunging down through Sulman Park towards the metal grate at 200km/h with the concrete walls just centimetres away. You're literally holding your breath and telling yourself to trust the downforce," Dylan O'Keeffe said.
"Daniel and Andrew have both had plenty of recent seat time in GT3 cars, and I've done a lot of racing at Bathurst lately, so our combined knowledge will stand us in good stead for the 12 Hour," O'Keeffe said.
"Like any endurance race, the key will be to stay out of trouble in the early stages and make sure we're in a position to race hard at the finish."
It will be the 3rd time that International Motorsport have run a car the Bathurst 12-hour in the modern era, with a best result of 11th.
Coverage of the LIQUI MOLY Bathurst 12-hour will air locally and around the world on Saturday and Sunday, February 4 & 5.
In Australia, local audiences will be able to watch the race live and ad-break free on Fox Sports and Kayo Sports, with live, free-to-air coverage on the Seven Network and 7plus around Australia.
Coverage begins at 12:30pm AEDT Saturday on both networks, with coverage of LIQUI MOLY Bathurst 12 Hour qualifying, followed by support race action and the Pirelli Top-10 shootout.
Fox, Kayo and Seven will then be live from 5:30am AEDT on Sunday, February 5 for the race start, with coverage continuing through to 6:00pm local that day.
New Zealand audiences will be able to view via Sky Sports NZ, while global fans will be able to watch on You Tube via SRO's 'GT World' platform and other international streaming partners.