Penrite's Secret Stash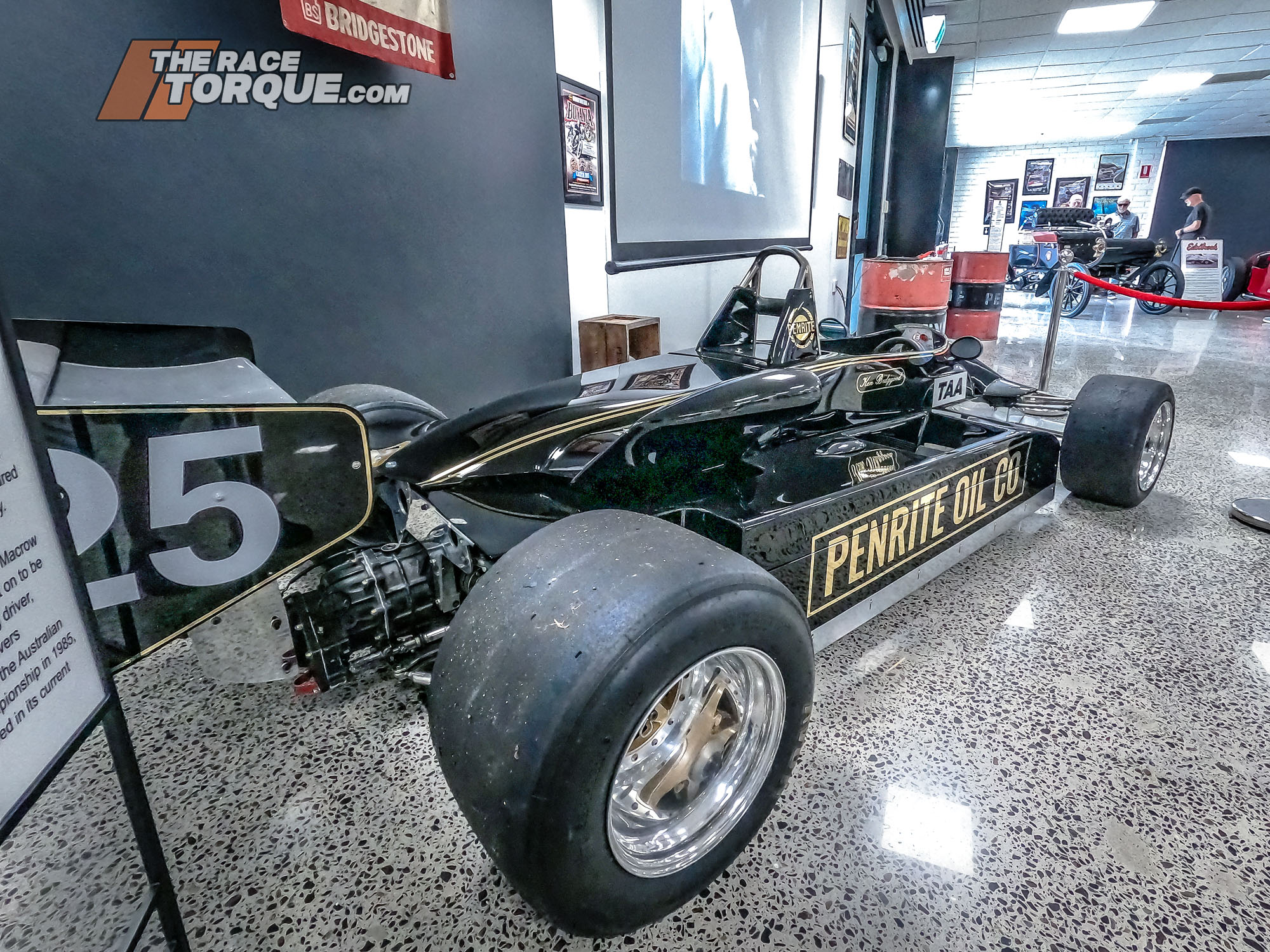 Today, the Penrite Racing Supercars team held a fan day with a difference, with the event hosted at Penrite's private collection – the Lane 88 Auto Museum.
As gathered by the late John "JD" and his wife Margaret Dymond, the collection of machines covers a wide selection of classic road cars, motorcycles, racing machines and more.
Occupying the old Penrite facility in Wantrina South, the assembled machines can be found in the neat showroom, plus the industrial spec warehouse.
Show items include a 1903 Curved Dash Oldsmobile, a 1983 Cheetah Mk8 Formula Atlantic, an AJS Mierson Race Bike, a sweet looking 1951 Aston Martin DB4 Series 1, a 1927 Bugatti Type 35C, a 1936 Mercedes Benz Cabriolet B, a 1970 Petty Manx Norton Race Bike, a 1946 Riley Kestrel Saloon, a 1955 Vauxhall Velox Ute, a 1959 Triumph TR3Aa 1922 UNIC European Brougham, a 1920 Ford Model T, a 1967 Holden HR, and more.
Currently under restoration is a 1922 Vauxhall 14/40 Model M, while a recent addition to the collection was the Erebus Motorsport AMG-Mercedes Supercar from 2015.
Of course, the open day also featured a wide range of invited machines.