ROAD REVIEW: BMW M340i xDrive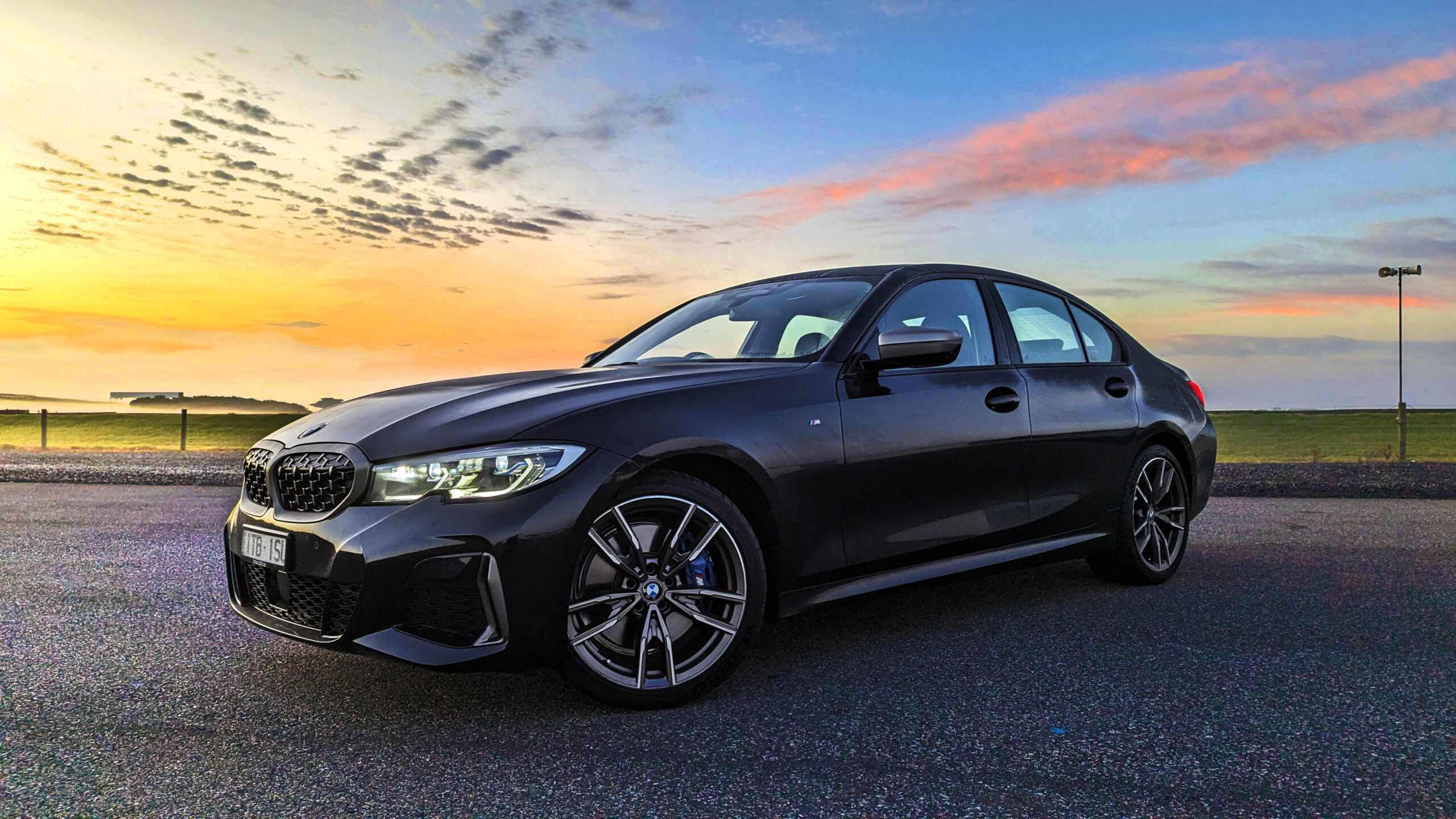 STRAIGHT SIX power has a PR problem.
Not that things are particularly bad when it comes to inline six power, moreso that many people tend to gloss over them all together.
They're like that middle of the road footy team that people just accept will be competent, just without the extravagance, pomp and circumstance of a major club or the comedy salary cap breeches or internal scandals of a bad one.
It strikes me that Inline Sixes tend to operate without the sex appeal and rarity of a V12 or without the packaging gains a V6 offers. The youth love a turbo four, of course, or the thrum of something horizontally opposed from Subaru, while the V8 in its many iterations has universal appeal and are rarely cast as anything but than the hero of a model range.
Even though there have been some truly legendary straight six donks, ask an everyday car fan to rattle off their own list of the world's best or most famous engines and I'd bet good money they are more than likely to skip straight from four to eight, forgetting the classics from the straight six catalogue.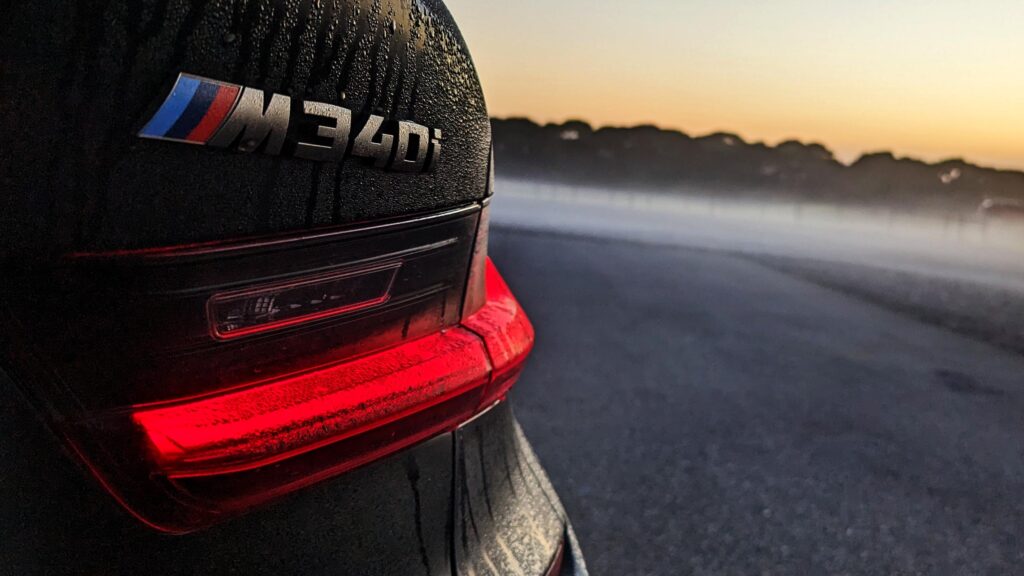 Which is odd, because in all of motoring history few configurations have offered such a balance of power, performance and torque all wrapped-up in a silky-smooth package that, as a bonus in these economically conservative times, also sips relatively lightly at the bowser, too.
Mercedes-Benz have built some crackers: the 3.0 litre example fitted to the 300SL street and racing cars among their most legendary, aided by what was at the time a revolutionary Bosch fuel injection system – huge for the early 1950s.
The Japanese got into the mix with the iconic 2JZ, the car that powered the Supra to global fame with youth everywhere in the 1990s. Even today the 2J remains the go-to for people looking to put a much-too-big turbo on a nigh-on indestructible engine to make many horsepowers.
Of course, the RB26DETT Nissan six powered Godzilla to legendary status and remains the last six-cylinder powerplant to win Australia's Great Race, the Bathurst 1000. Along with 2JZ, RB26 remains among the most iconic mixture of numbers and digits the Japanese have ever produced.
The six was even king in Australia for a time, too. The 202 was far from cutting edge, but it was also borderline unbreakable and in the right circumstances produced remarkable performance (need we offer up the term 'XU-1'?) while more recently Ford's 'Barra' six was their last great Aussie performance car hurrah.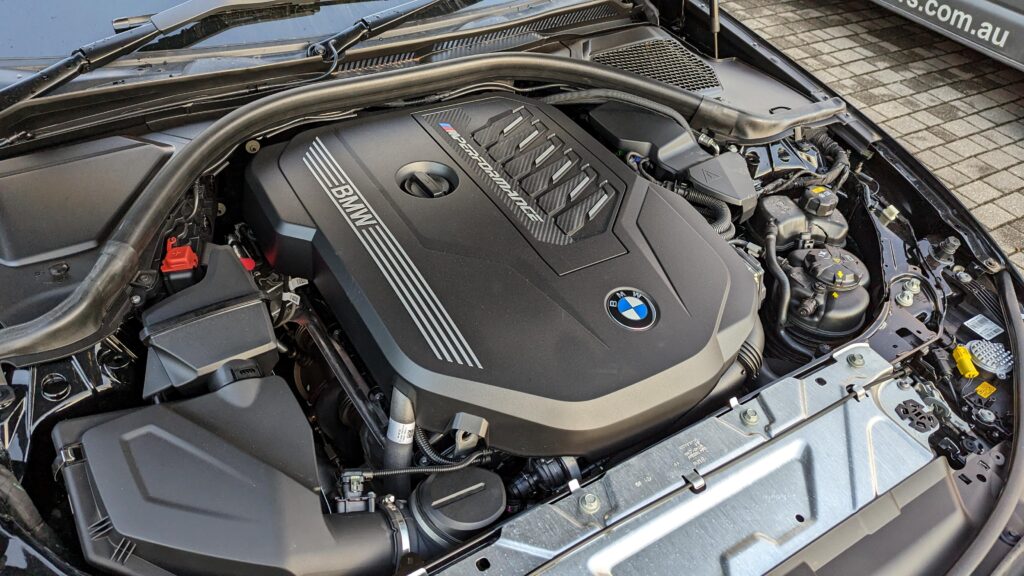 Yet even with that hall-of-fame list of candidates, ask someone these days about their favourite engine and they're just as likely to default to something starting with the letters 'LS' than anything else.
Fortunately, though, BMW still exist to fill the gap in the market for those who believe an inline six is the perfect middle point for the entire internal combustion range.
Enter BMWs M340i xDrive, which The Race Torque was fortunate enough to steer recently.
Without the halo M3 on offer, the M340i is the top of the base 3-series range and offers a broadly talented mix of Sports Sedan and long-haul GT cruiser that you would expect from something with the iconic roundel on the front – if one that costs $104,000 before you suitably add specification and put it on the road.
Of course, it's a great car: Comfortable and quiet. Great, meaty steering. A firm but compliant ride that is particularly good on Victorian B-roads and all the tech stuff you need internally to make it work. Excellent headlights and, given we road-tested it in Victoria, brilliant and intuitive wipers, too.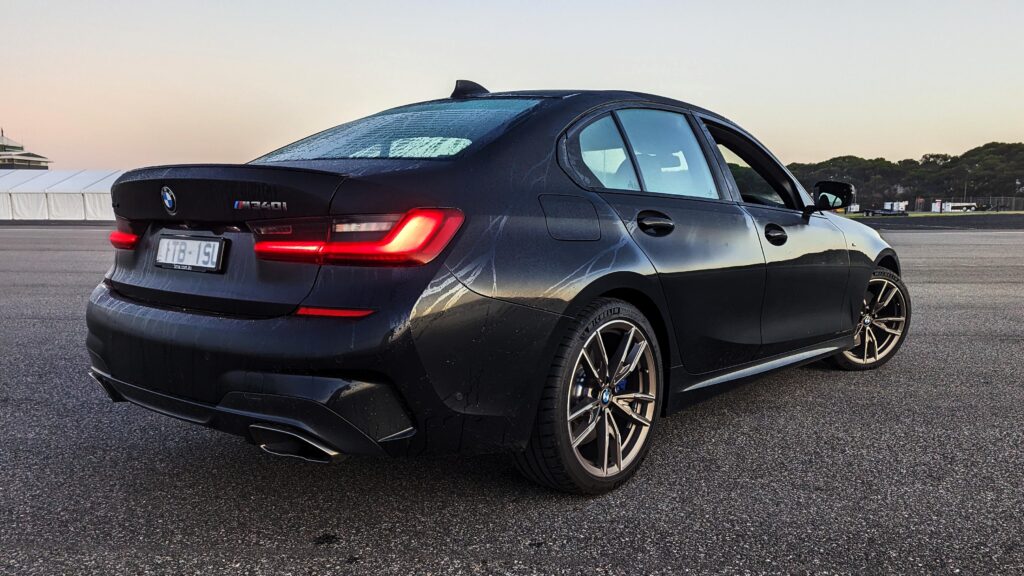 As a bonus it even misses out on the divisive BMW grille that has split fans of the product down the 'It's too big' or 'It's just BMW doing BMW things' lines.
But through it all shines the glorious B58 3.0-litre inline six that sits in front of the driver and drives all four wheels, though with a rear-wheel bias of course.
Turbocharged, though not obviously so, the engine is no horsepower monster – 285Kw at 6500RPM isn't a halo number these days – but what it does deliver is grunt. Silky smooth and glorious torque for days and days and days. This six delivers 500Nm from 1800RPM essentially right through the rev range, all with a solid growl and brassy baritone.
Coupled with BMWs excellent eight-speed torque converter auto – which in sport mode rifles through shifts like it's trying to be a PDK gearbox from a Porsche – it always means there's grunt available. At no point do you find yourself a light poke of the right pedal away from accessing all the performance you need.
This is a great engine. It's not so overt that it dominates the driving experience but it's ever-present, a reminder always of the performance it can offer. On a cruise it's silent and efficient. In the hills, in sport mode, it's a partner in your enjoyment of the chassis, the brakes and the steering.
It's a package, this BMW, but the engine is always forefront in that mixture of pieces that make this car enjoyable.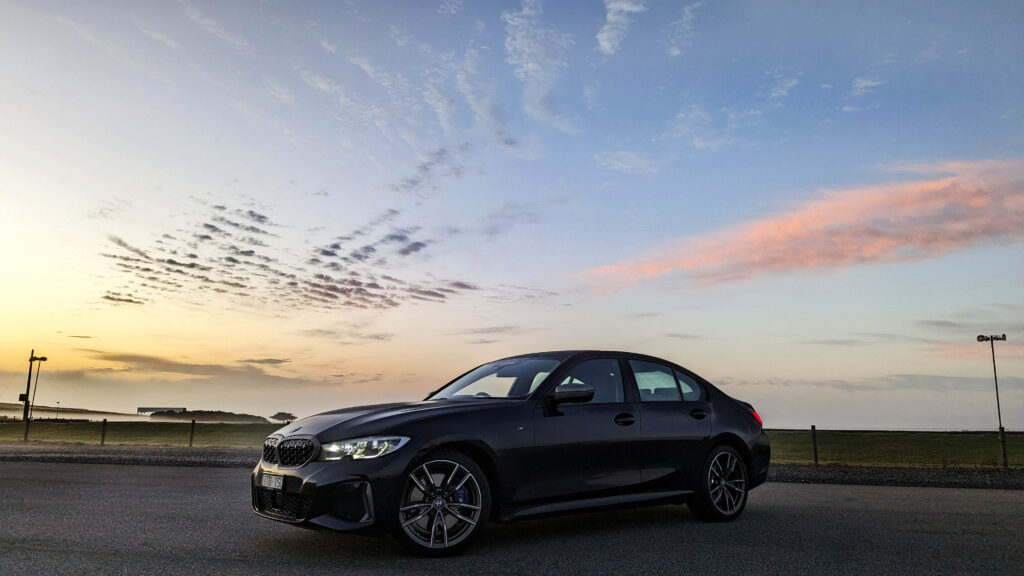 It's not loud, either, though as it climbs through the rev range to its 6500 RPM power peak it does sound.. well, the only way I can describe it is a bit like a 911. I'm not sure how much of the noise is artificial, piped in through the speakers, but much like the gearbox's attempts to be a PDK-lite, this car has a distinctly Porsche aural vibe and that is far, far from a critique.
A hundred and fifteen grand is a lot to spend on a car, even a very good one like the M340i xDrive sedan, and for some it could be a stretch too far.
However, in a world where true car fans are finding it increasingly difficult to find old-school cars in new-school times, it strikes me as an investment to tap in to, if only for a little longer, the silky-smooth delights that only six cylinders, neatly aligned in a single row and then given the magical BMW touch, can offer.
Images: Richard Craill