Toowoomba v Avalon: race track battle lines drawn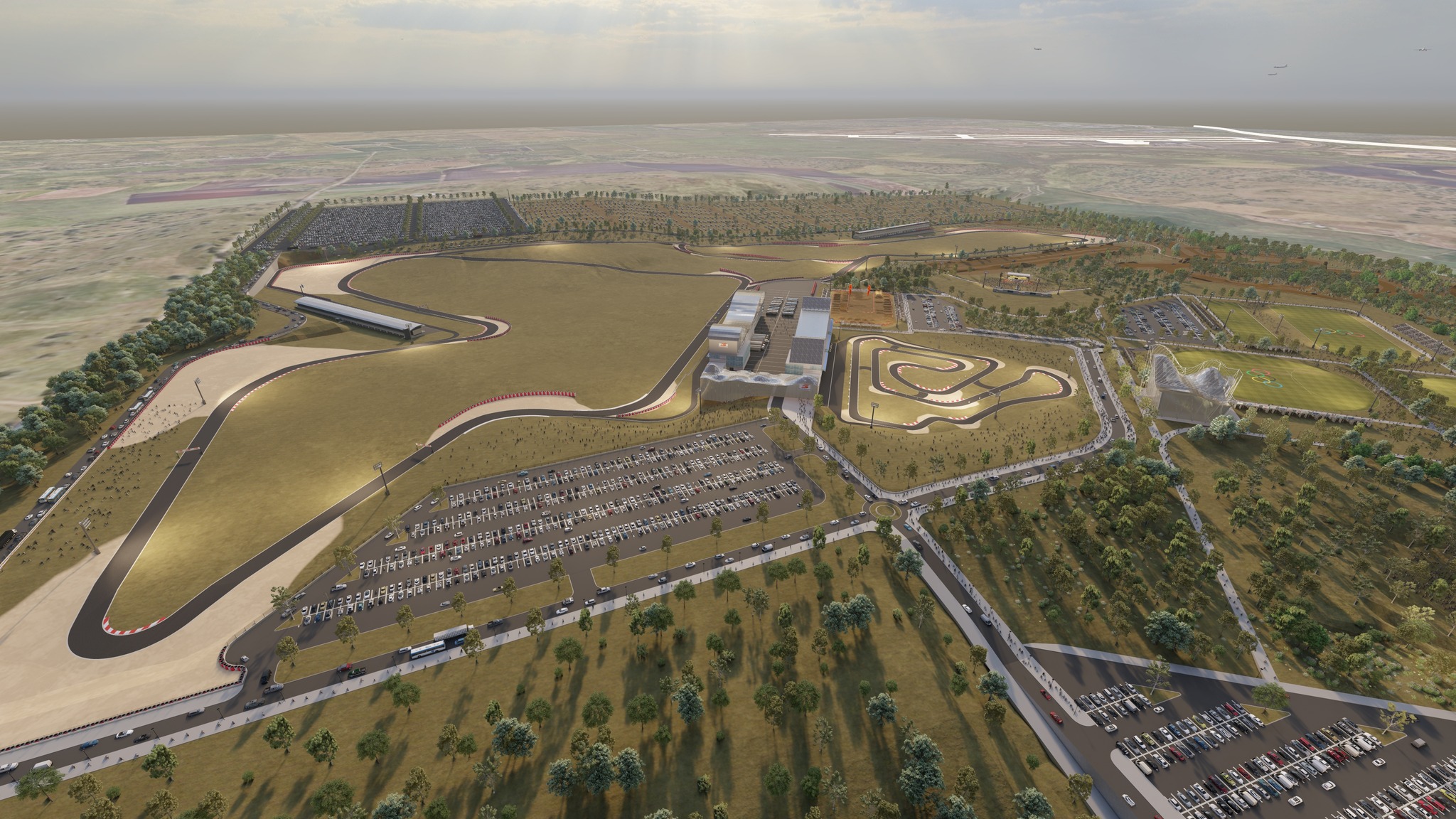 THE BUSINESS brains behind Queensland's latest race track development say they are at risk of being beaten to the punch by Avalon, unless the Federal Government comes to the party.
Speaking to regional Queensland media outlet the Country Caller, Wagner Corporation Executive General Manager Damian Bell said the recent announcement of a $1.6million funding package from the Victorian Government to support the feasibility study into the new motorsport precinct near Avalon, added to the urgency of securing federal support for their own circuit.
That's despite a confirmed $40 million in funding that appears to have been already secured by the Wagners as part of a new Toowoomba city deal, as reported by TRT last year – though it appears that funding is reliant on it being matched by Canberra.
The Wellcamp project, which is also located next to a growing, privately-owned airport, has been in the pipeline for some time.
"Aside from the fact that I wish they (Avalon Airport) had their own ideas, we need to seize this opportunity because they will be competing with us," Bell, speaking at Toowoomba and Surat Basin Enterprise (TSBE) networking event, said – as reported by the Country Caller.
"This (Wellcamp) project is ready to go. We need community support for it because this will be put forward and progressed because of community support.
"It won't just be the Wagner Corporation and the Wagner family that will propel this into success and completion. It will be the community that backs it and achieves it."
A broader part of the Wagner proposal is the establishment of a major entertainment precinct, which will have the potential to serve as a venue within the 2032 Olympic Games, to be held in Brisbane.
"We will have people come to our region to assess us to see whether we're capable of performing and executing at an Olympic level," Bell said.
"Without improvements in transport, communication and accommodation, that is absolutely at risk. We need to stay involved in that conversation. We must make sure that the people who are in those rooms are not only thinking about Toowoomba and the difference that we can make, but that we absolutely do deserve a present at an Olympics." 
The two projects are remarkably similar.
Both are being supported by private businesses headed by billionaire families, both are planned to be based next to airports – the most logical way to avoid noise complaints – near major regional cities, both are within shouting distance of several million people in major capitals and both have attracted significant State Government interest and funding pledges in their planning stages.
Recent changes in Queensland Motorsport, which include Tony Quinn purchasing and upgrading Queensland Raceway, have somewhat stabilised the state's motorsport scene of late, with the Ipswich circuit now regularly operating under the auspices of Motorsport Australia once again.
The Wagner's proposal would place the regional city of Toowoomba on the motorsport map with a major drawcard circuit that would have the ability to host motorsport at most major levels, while still being within a commutable distance from Brisbane and the Gold Coast.
The Avalon project is pitched by Motorsport Australia, who have been the primary drivers behind the project, to be the 'home of motorsport' and would ultimately succeed Sandown within the broader Victorian motorsport landscape.
Like the Wellcamp site, it would would offer Geelong residents their first major taste of a permanent and world-class circuit in their backyard, while also being within an hour of much of Melbourne's population.
The Bend Motorsport Park in South Australia, which opened in 2017, was the most recent permanent circuit constructed in Australia.