Power Rankings: Winton SpeedSeries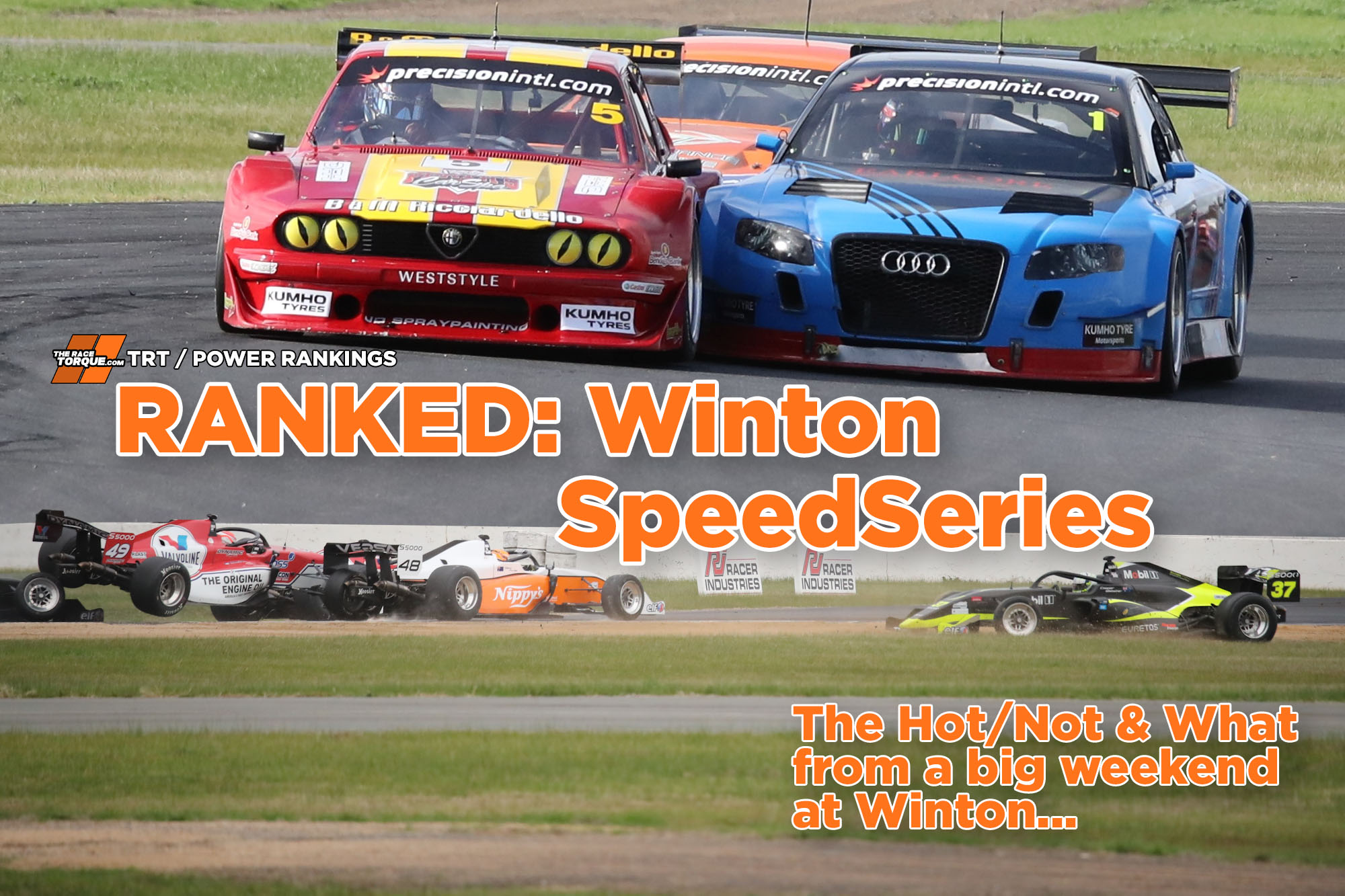 The Nation's Action Track did not disappoint.
Here we unpack the Hot, the Not and quite a lot of What from a big weekend in the wilds of Winton for the latest round of the Shannons SpeedSeries.
---
ABOUT THE RANKINGS: The TRT Power Rankings are compiled by your nominations from social media and edited by the TRT editorial team. They're designed to give a balanced, as fair as possible critical overview of those things that excelled and those things that struggled, at each event. It's (mostly) a democracy, and what you nominate generates the order, so have your say next event via our social media channels, @theracetorque on Facebook, Twitter and Insta. Look for the call out each evening and get commenting!
---
HOT
1. Touring Car Masters
Good old dependable Touring Car Masters put on some classic Touring Car Mastery, with some physical racing some of the best for the event. After Andrew Fisher cleaned up in the Trophy Race, Steven Johnson won the opening two races, although the second one was on seven cylinders after an engine glitch, but with the opposition falling by the wayside, the Brut 33 Mustang held on. In the finale, John Bowe was a popular victor, pushed all the way by Johnson, with some entertaining battles up and down the order.
---
2. Sports Sedans
The biggest field for the weekend served up some great entertainment from a real mixed bag of machinery. Tony Ricciardello won the first race after out-muscling Jordan Caruso at the first turn. The Alfa then broke early in race two, while the Audi was also sidelined after a scary hung throttle. Josh Haynes stepped up from TA2 to claim the race win aboard Phil Crompton's TA1 Mustang. Caruso and Ricciardello stormed through the field to finish one-two in the finale, with overall round honours going to underdog performer Ash Jarvis in his Queensland-based Monaro. Enjoyable stuff, more please.
---
3. TCR
Michael Clemente won the opener with the new Cupra, but his promising weekend unravelled from there (see: NOT). Brit Tom Oliphant in the old unloved Alfa wasn't missing the Lynk & Co come the reverse top-ten race two, when he led from lights to flag, while Bailey Sweeny dominated race three. Some spicy battles throughout the field, a solid weekend out.
---
4. Lochie Dalton
Mark this weekend down as the one where Lochie Dalton stepped up. After a solid opening to the season in both Trans Am and Super2, the young gun swept the weekend convincingly aboard his GRM-prepped machine.
---
5. Joey Mawson
Won everything bar a Supercars license signature.
---
6. Formula Ford
It may have lacked the absolute strip-streaming madness from the recent Phillip Island and Symmons Plains events, but the trio of races were sporty nonetheless. Matt Hillyer took a relatively straightforward sweep, but throughout the field, there were plenty of battles to get around.
---
7. Family Fun
It's something that anyone with a 30,000-foot view of motorsport promotions has always barked for – encourage kids to attend, build them up as life-long fans from the start, and the sport will be in good shape into the future. With the price of life going through the roof at the moment, letting the tin lids in on a freebie is another sensible initiative – the families will wind up spending more on concessions at the track if the price is right to attend, and there are no real downsides. The crowd on Saturday was good, and the Sunday audience was even better.
---
8. Jude Bargwanna
Swept the V8 Touring Car weekend, with the second race the pick of the trio, where Bargwanna missed the start and had to work his way back to the front.
---
9. Camping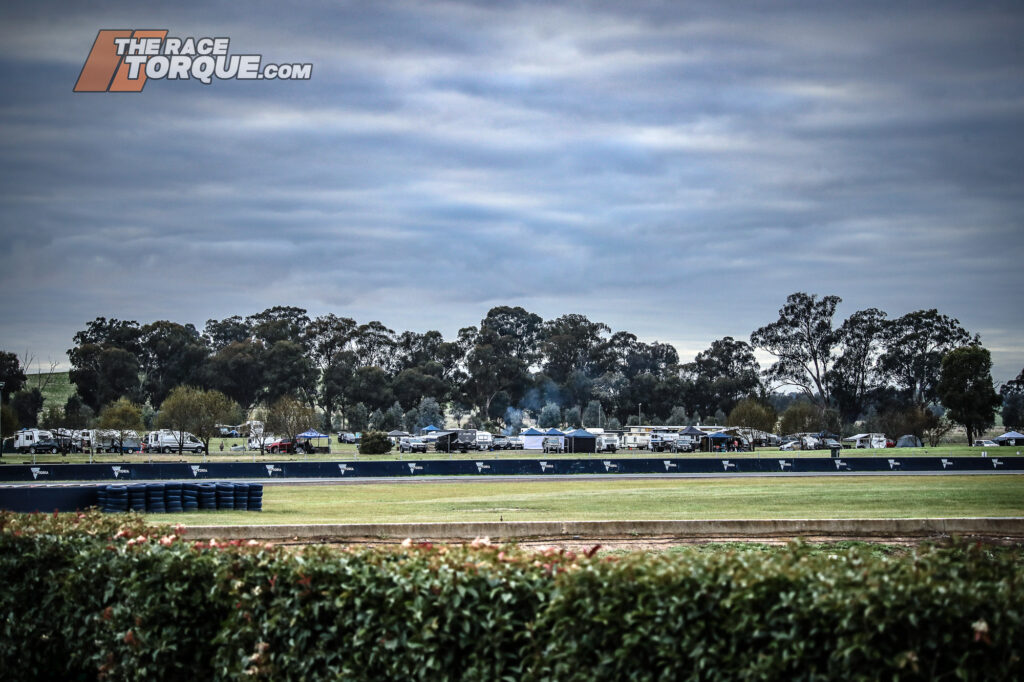 It was definitely damp around the edges, and the temperature probably wasn't to the taste of all fair-weather campers, but with the Supercars missing from central Victoria in 2023, having a destination event with a trackside tent city was a fantastic move for the SpeedSeries meet. Build it and they will come…
---
10. There was a Big Screen!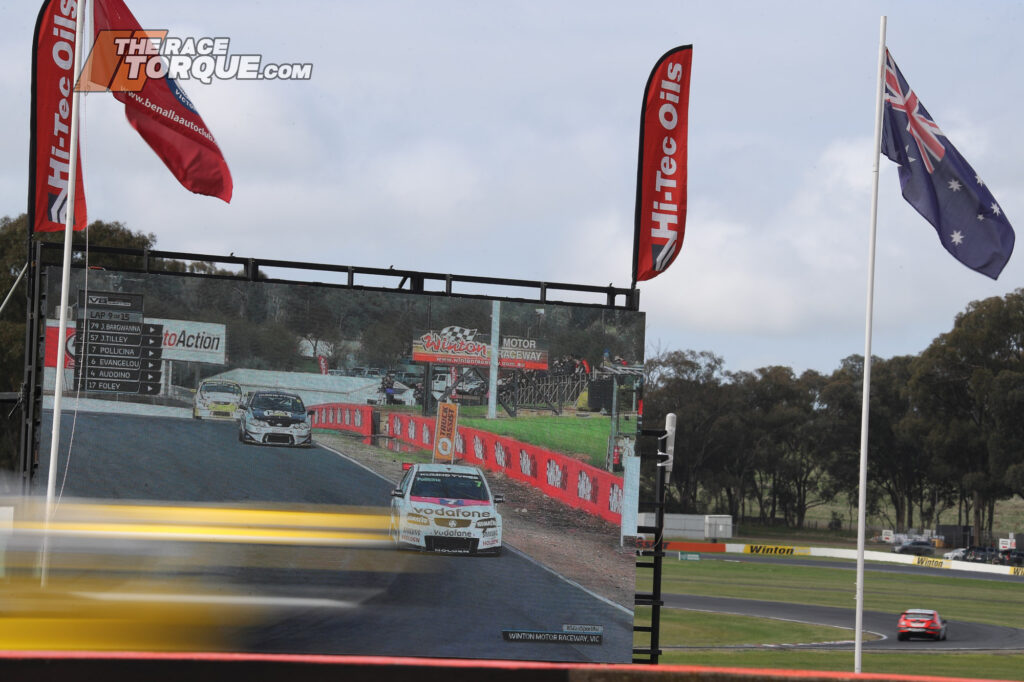 The size crowd at the SpeedSeries is probably deserving of a big screen or two, and at Winton, they got one! It was positioned in the old pit lane, opposite the main spectator bank, which was filled all weekend. Taking the commentary straight from the TV, it's kind of helpful to give the paying punters some corresponding pictures – a telling moment came on Saturday, when John Bowe's hot lap of the track flashed up on the screen, and those trackside in the area instantly fell silent. More please.
---
BONUS HOTS
Clay Richards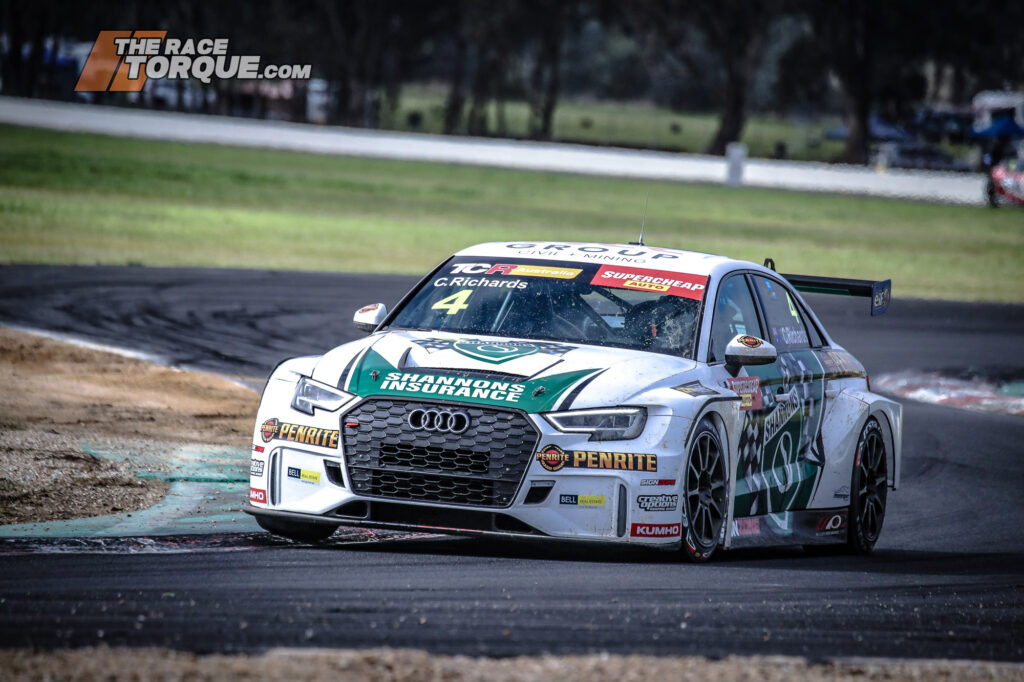 Second in the reverse top-ten TCR race two was really impressive, holding off the best in the business. A big result on debut.
---
S5000 One Lap Restart Saturday
A one-lap race, all hell broke loose, and a genuine Saturday highlight ensued.
---
Jordan Caruso: Going Places
Should Jordan Caruso be a name mentioned regarding having the potential for bigger and better things? Sports Sedans are a difficult gauge for driver talent, there's a massive disparity between cars, and the competition at the front of the field typically isn't as fierce as you see in other more homogenised forms of the sport. But whenever the Audi is out on track, Jordan pedals it bloody hard. Clearly, he's not faking it off track either in the eSports arena – it would be interesting to see how he would fair in a Super2 field…
---
Ricciardello Alfa
This car is an absolute beast, and we are better for having it in our motorsport lives.
---
Drone Shots
Hot
---
WHAT
One of these people is Barry Rogers, could you guess which one?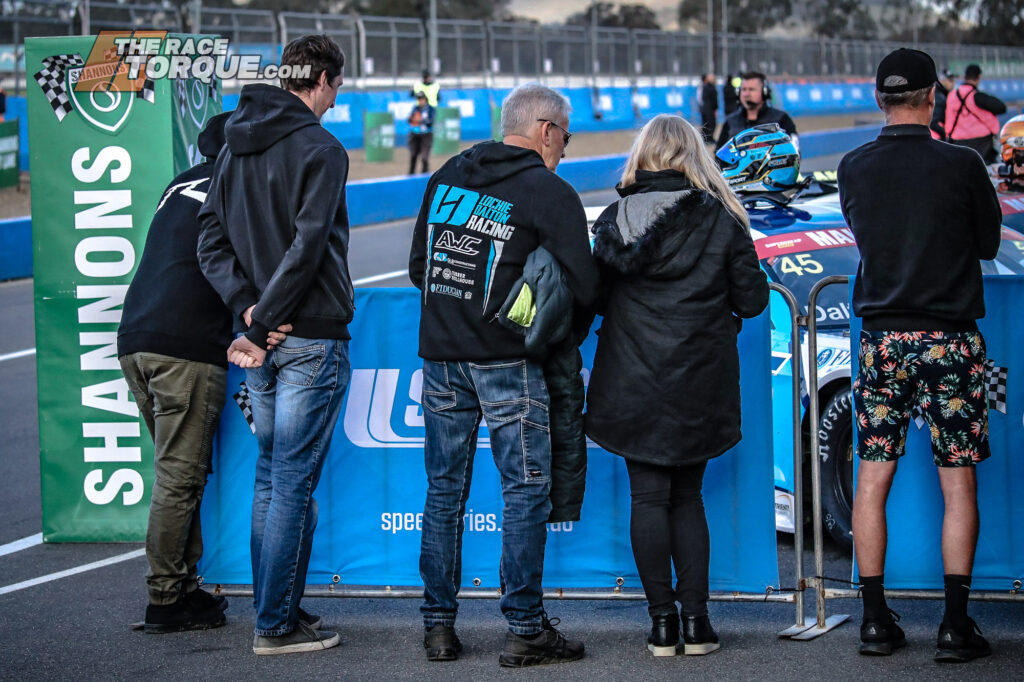 ---
VB Aston Martin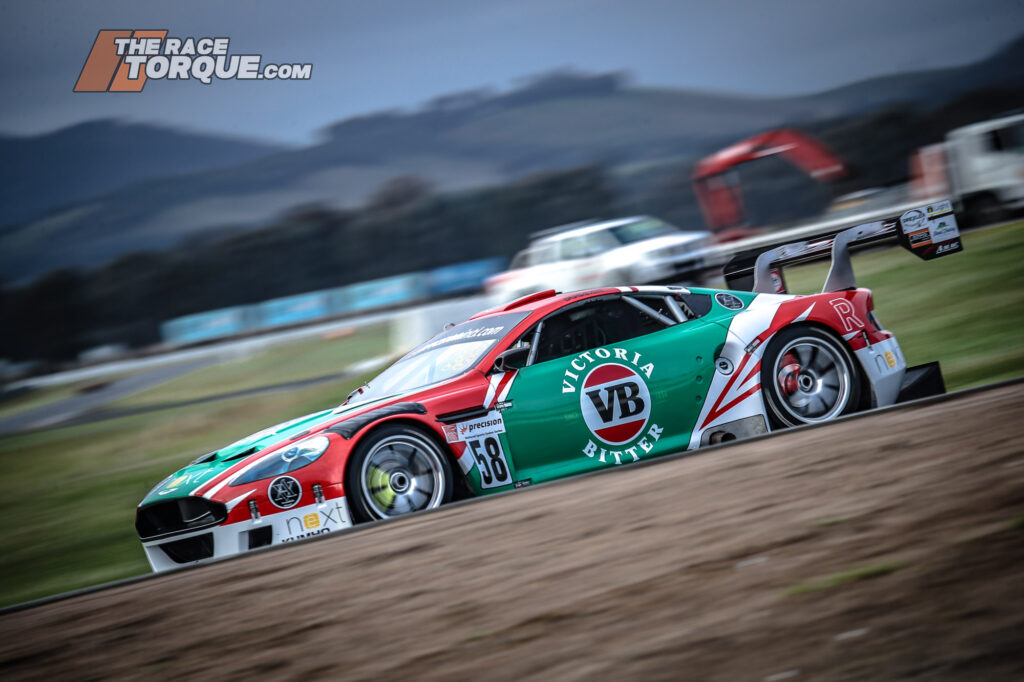 You can get it putting 700HP to the ground. You can get it battling a Commodore. You can get it chucking a skid. As a matter of fact, I've got it now. A hard-earned thirst needs a big green Sports Sedan, and the best green Sports Sedan is Aston. Matter o' fact, I've got it now. Aston Martin!
---
On the Subject of VB…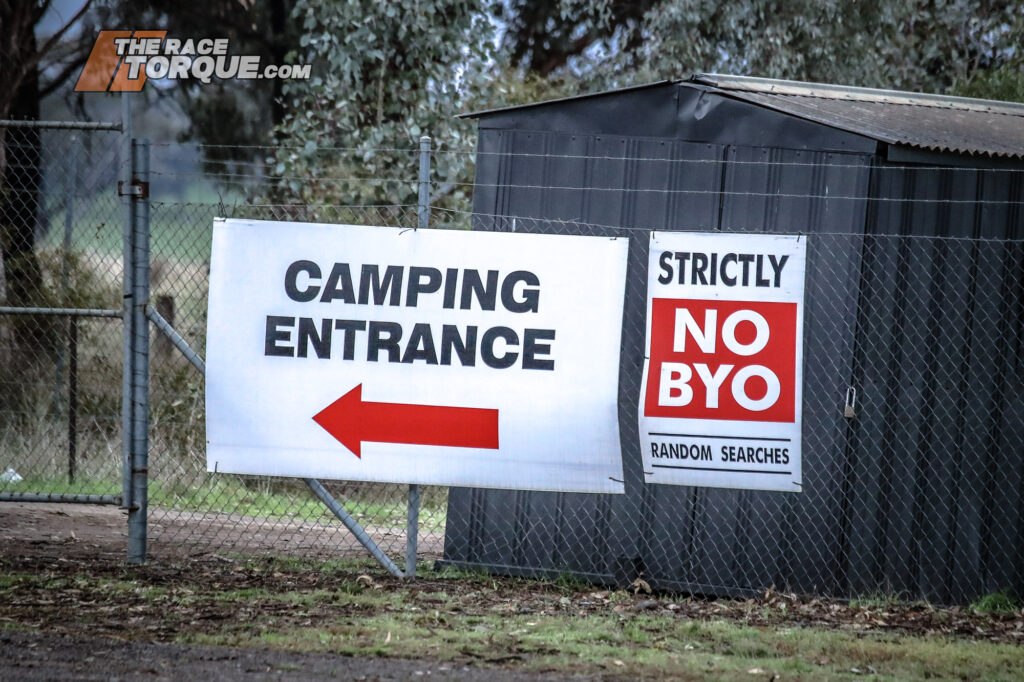 Did we not learn anything from the 1980s, when punters used to break into Reid Park and bury their booze ahead of the Bathurst races? Winton's campground signs were somewhat ominous, although judging by the empties pile created by these lads, we're assuming they didn't have a hard night on the lemonades…
---
Swampy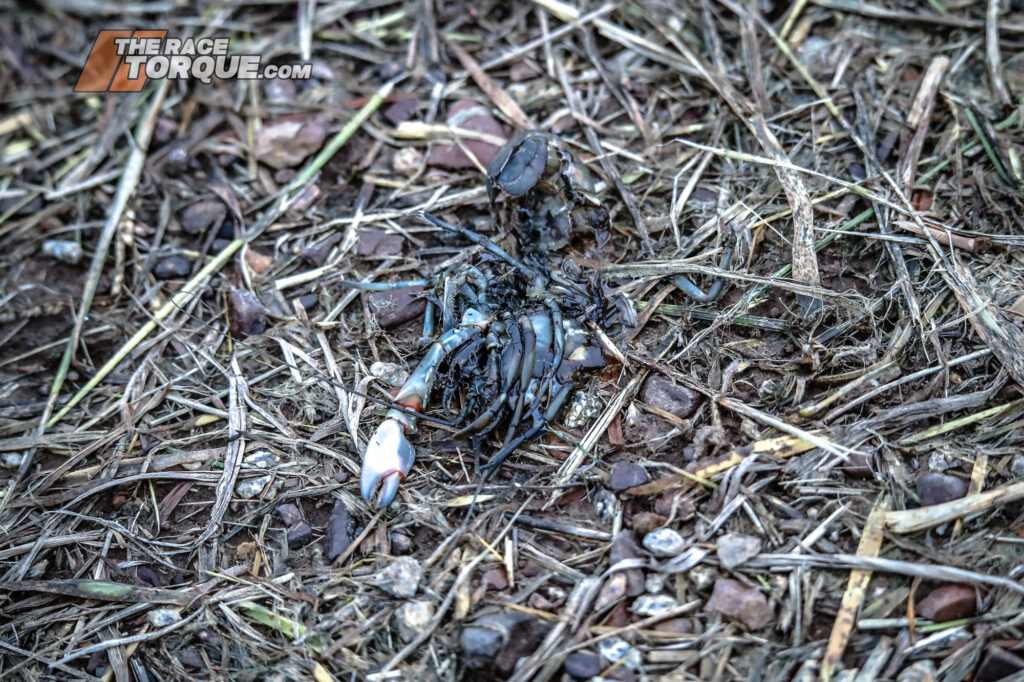 A sign that Winton is built in rather swampy wetlands, this former yabby was spotted next to the track on the weekend…
---
Was it a scratch, or was it a pick?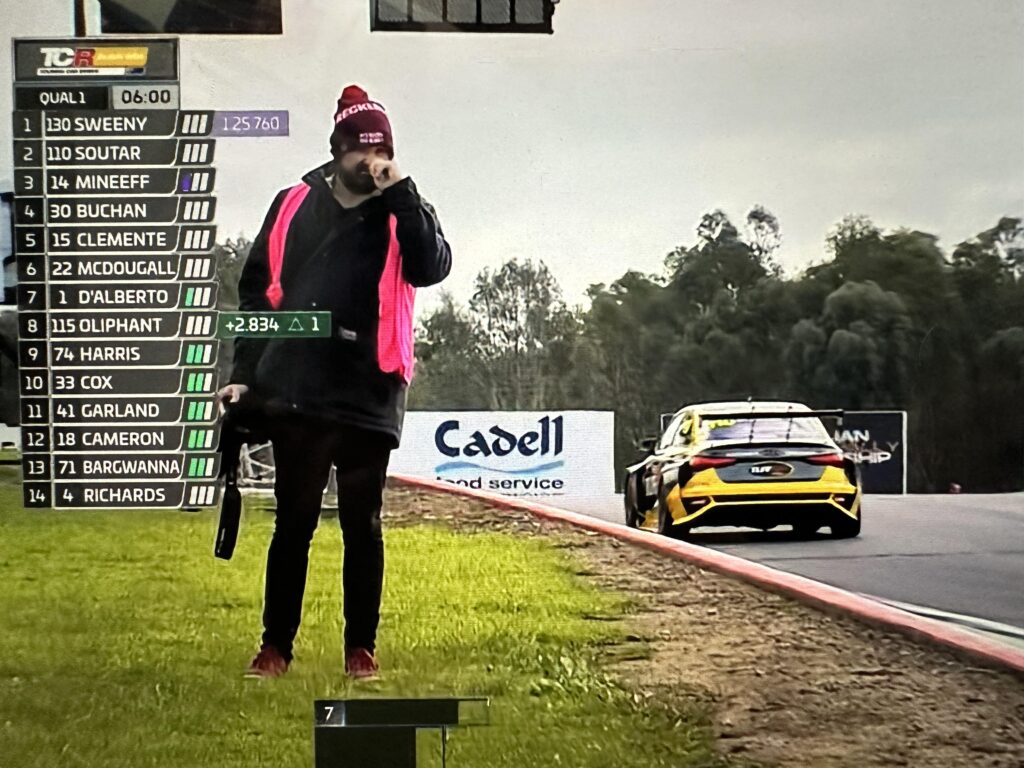 Interesting brand placement with the Reckless Brewing beanie…
---
NOT
1. S5000 Race Two
Just not what was required when you have a field of nine cars. Blake Purdie found trouble at turn one, which ultimately ended in his retirement, that of his two Versa Motorsport teammates, plus the car of Mark Rosser, with Jordan Boys having to pit for a new wing. What a mess… To pull a positive from the episode, the repairability of the cars saw the machines all turned around for the third race.
---
2. Michael Clemente
What can you say? After claiming race one, the new Cupra suffered a clutch drama prior to race two, and was on for a strong result in the final race, before winding up in the fence with two corners remaining. It never rains, but it bloody pours.
---
3. RX7 Fire
Scenes you never want to see, especially for an RX7 Sports Sedan that has had such a tough run in recent time, with Nick Smith's weekend ending in an expensive mess.
---
4. Jordan Cox's Weekend
The 5sec penalty to Jordan Cox for his contact with Tony D'Alberto proved to be quite costly, but not as costly as an off in race two. A tough weekend for a championship contender.
---
5. Grid Sizes
It's a bit of a standing NOT for the core SpeedSeries categories, things have picked up a little from Phillip Island.
For instance, the six-car V8 Touring Car field was very much sub-optimal, with the class being shuffled out of the FTA TV lineup for Saturday, with the S5000s taking their place.
Overall, it's fair to say that while quantity might not be where it is needed, there was plenty of quality to go around.
---
6. Biffo
---
7. Don't do this in practice…
When you have a grid of nine cars, you really don't need two of them smashing into each other in practice. This clanger between Mark Rosser and Nic Carroll sent Carroll to hospital, but thankfully he was AOK to race.
---
8. TCM Oil Down
Marcus Zukanovic probably won't win a peer popularity vote after oiling down much of the track in race one.
---
9. Will Brown MIA
After the horrendous run, Will has had to date in 2023 for his Audi campaign, it's little wonder that he skipped the country to go on a NASCAR fact-finding mission.
He'll be back, but race meetings are better when he is around.
---
10. Lynk & Gone
It made a splash on debut at Phillip Island, but seemingly some tears at a recent test day, and a replacement parts supply issue, saw the new Lynk & Co parked for Winton, with Tom Oliphant wheeling out the old Alfa for another final hurrah… which ultimately proved successful.
---
OTHER NOTS
The Bog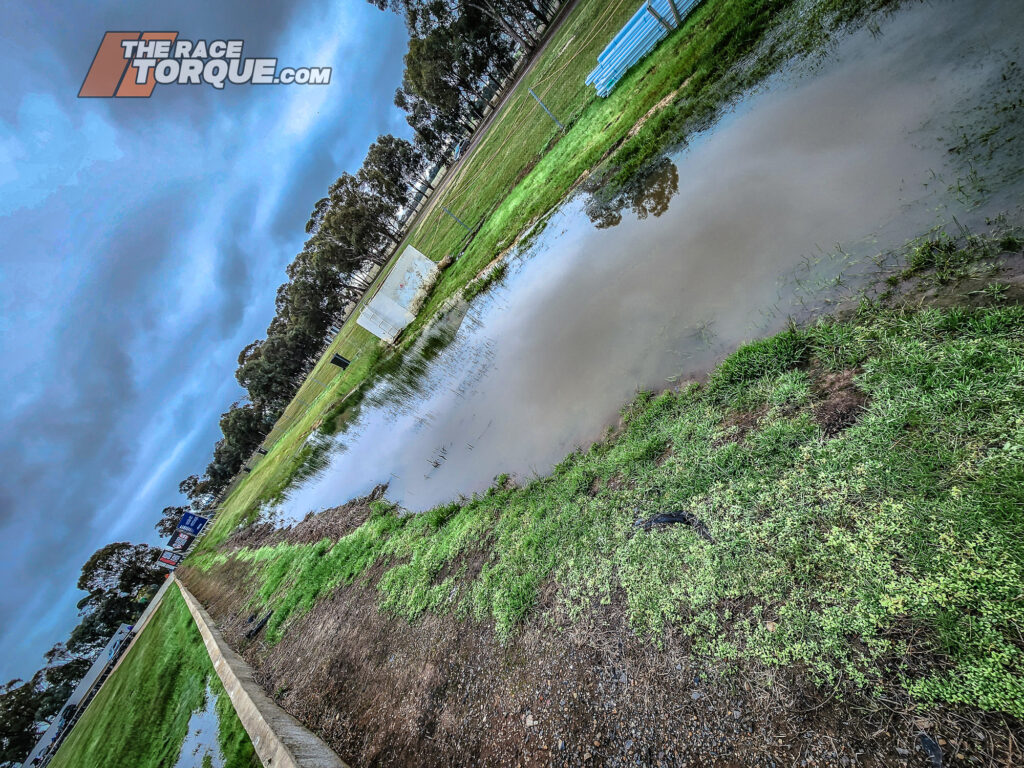 It sure was wet underfoot…
---
Campsite Shenanigans
It appears that multiple arms of the emergency services attended the campground on Saturday night… ugh.
---
TWEET
We're somewhat surprised that they allowed the race meeting to happen without him…
---
…And Subsequently Torn Up
---
A belly flop on entry, 1/10
---
What's better than one Richo? Three Richos!
---
*Unverified
---
Nice work, Tim!
---
Meanwhile in France…
---
MEME