Power Rankings: Sydney SuperNight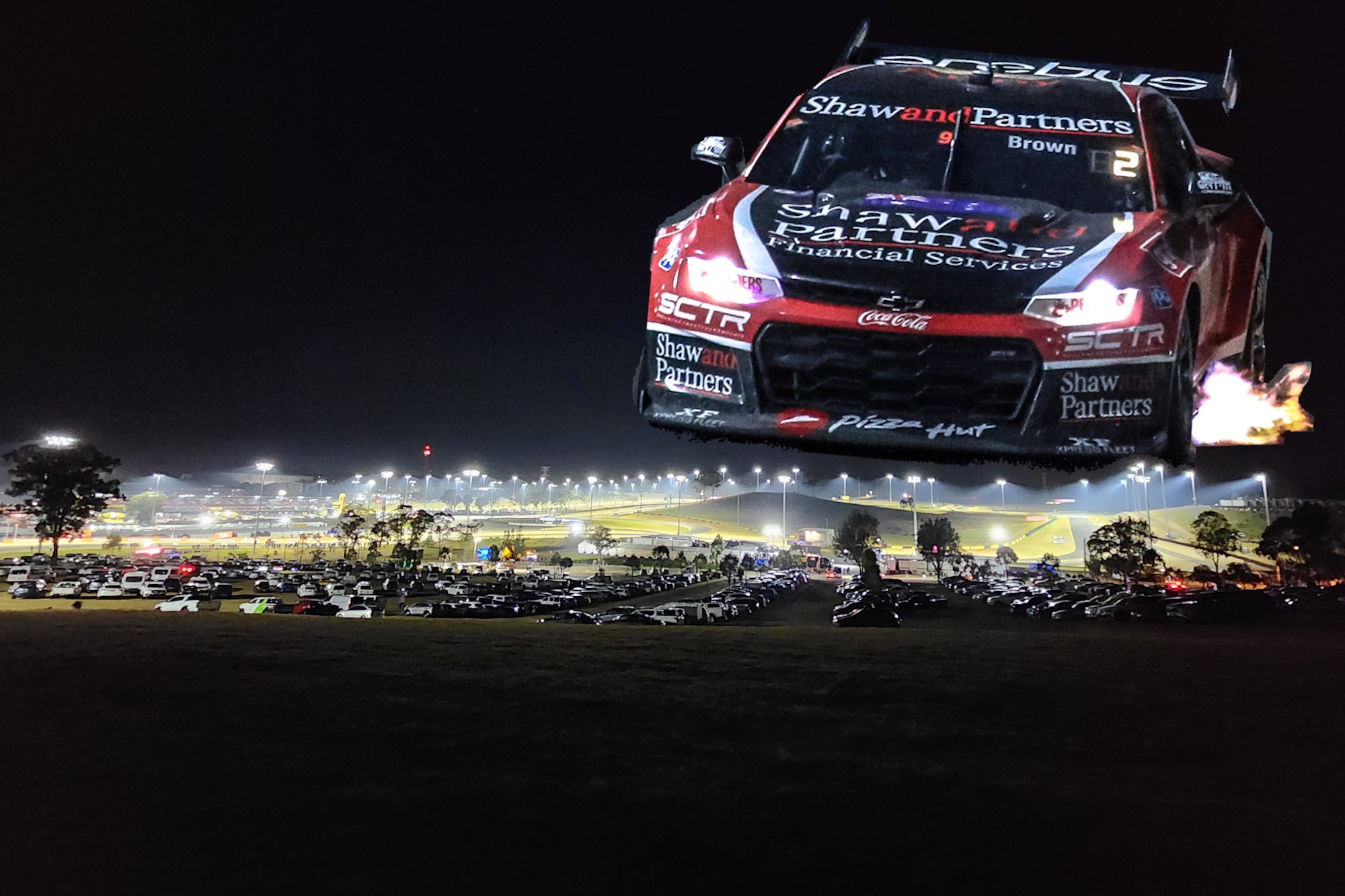 Another round down, another industrial strength unpacking in our lucky 13th edition of the Power Rankings for 2023.
Thanks to you, the readers of The Race Torque, here are the HOTs, the NOTs and WHATs from a big one at the Sydney SuperNight from Sydney Motorsport Park.
---
ABOUT THE RANKINGS: The TRT Power Rankings are compiled by your nominations from social media and edited by the TRT editorial team. They're designed to give a balanced, as fair as possible critical overview of those things that excelled and those things that struggled, at each event. It's (mostly) a democracy, and what you nominate generates the order, so have your say next event via our social media channels, @theracetorque on Facebook, Twitter and Insta. Look for the call out each evening and get commenting!
---
HOT
1. Saturday: The Format, The Racing, The Crowd, The Weather
Despite the comments section of the internet, the negativity in Supercars and the genuine feeling that the world is about to cave in, Saturday was a shining beacon of great motorsport. Firstly, the format was absolutely bang on – 11:40am start, 9:05pm finish, it was a big day of racing with lots of Supercars track time, with two practices, three-part qualifying, and an extended race. The weather was perfect – t-shirt-wearing warmth on July 29th in Sydney is unheard of.
Then there was the crowd – it was great. In a venue that could genuinely hold 300,000, you're never going to make it look properly full, but the Park and View sold out all weekend, and the Saturday attendance was the biggest since Supercars brought in the SuperNight concept at SMP. By the way, the mix of music and commentary this time around hit the spot nicely.
Then there was the racing… holy smokes. At times it was fully-hot, max-spice vindaloo. Three wide late in the running? Sure, why not! Like Townsville, the longer race brought strategy and tyre degradation into the mix, with the safety car nicely mixing things up.
All of the above: more please.
---
2. Shane van Gisbergen
Another weekend where SvG has dominated both HOTs and NOTs, with more wildly contrasting fortunes and feelings, before ending on a thorough bombshell. With a fresh chassis on board, Shane smoked practice, but bowling a wide in qualifying on Saturday saw him start the night race from down the back. He subsequently scorched through the field to be in the podium conversation/yelling match. He smashed the field on Sunday, returning to the form we have come to know from him. Now third in the points, championship number four might still be on the cards before he packs his bags for North America.
---
3. Brodie Kostecki
A big win on Saturday saw him return to the series lead, although a clutch drama on Sunday resulted in an eighth-place finish, before he also jets off for his NASCAR debut.
---
4. Saturday Night Lights
No matter your feelings towards the ARDC, the smell of fresh garbage from the dump, or any other stigma attached to Eastern Creek, bloody hell, the lights at Sydney Motorsport Park absolutely transform it into one of Australian motorsport's most valuable assets. The atmosphere on the ground on Saturday night was 10/10.
---
5. Andre Heimgartner
Pole on Saturday, second on Sunday. That second career victory is getting closer and closer…
---
6. Supports
The support card for the weekend was a quality one.
A genuine highlight was the opening GT World Challenge Australia, with Garnet Patterson somehow holding off Richie Stanaway in a cracking Porsche versus AMG battle. It only takes two cars to make a race, and that one was a corker. Also, it was HOT that Theo Koundouris managed to have a massive spin at turn one without being collected on Sunday. Between the Scholarship Series and the Toyota 86 main game, the spec racers have been a highlight of Australian motorsport in 2023. This weekend was no exception, with Cody Burcher coming out on top from Rylan Gray and Ryan Casha.
The Porsche Michelin Sprint Challenge stepped up to Supercars program with a mega impressive 31-car grid, which didn't disappoint. Nash Morris won the opener from second on the grid in his Porsche debut, and pickpocketed the second race win from his teammate Aron Shields with a last-lap pass. Shields struck back to win the finale and the round.
The 2023-spec V8 SuperUtes with a 21-car grid is a good thing. Aaron Borg, David Sieders and Ryal Harris were at the pointy end of their four races. Meanwhile, Aaron Cameron was peerless in S5000; race one had some spice, while Blake Purdie's successful challenge on Jordan Boys for the minors in race three was a highlight.
---
7. Chaz Mostert
Placed second in the opening race, picking up the pieces from a street fight and the penalties of others.
---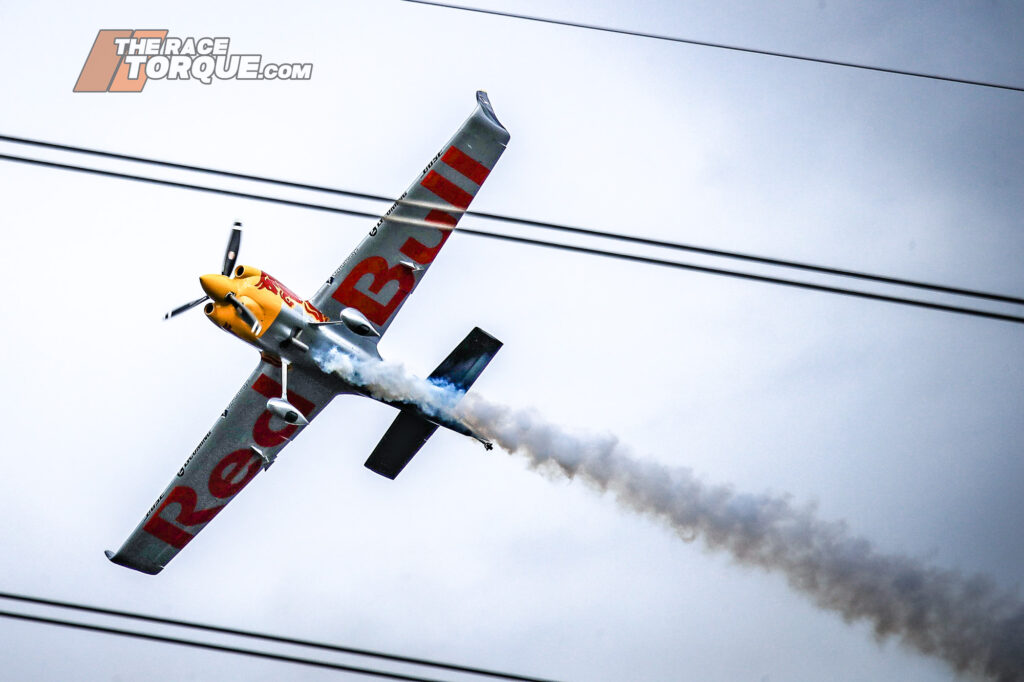 8. The Airshow
A nice touch to have Matt Hall joined by the Roulettes.
---
9. Qualifying
The dying moments of both qualifying sessions were once again first class.
---
10. Bryce Fullwood
He continues to show strong form at BJR: qualified sixth and fourth, and finished eight and fifth.
---
FURTHER HOTS
Anton De Pasquale
Sunday podium, a new Mr Sunday?
---
Going Worldwide
Scott McLaughlin, Shane van Gisbergen, Brodie Kostecki – the motorsport world is starting to pay attention to what we are doing Downunder. After SvG did his thing in NASCAR, the sign-up for Supercars international viewing platform SuperView hit overdrive in Townsville, to the point the championship is throwing money at Brodie's debut to drive further engagement. While the drivers might want out, the rest of the world wants in.
---
Jack Le Brocq
Fourth and tenth, eighth in the standings for the little team that could.
---
BJR Stitching up Neil Crompton for his Birthday
---
Climate change
It must be a thing, because it didn't rain in Sydney, and it always rains in Sydney.
---
WHAT
The cost of living crisis got real
What's up, skip…?
---
NOT
1. Potty Mouth
Passion, conflict and hate: wonderful, yes please, more more more. Unfiltered, untethered brain explosions? Pass.
I swear, you swear, we all have our moments, but they typically don't happen on live TV. Yes, jamming that microphone in someone's face during a highly stressful moment is difficult, but it comes with the territory if you are an anointed team principal and designated spokesperson. Lesser people than Barry Ryan have declined comment previously when they are riled up – it is an option. How does Coca-Cola feel about it?
Whether grown-ups on social media like it or not, it's a family sport and should be a family-friendly broadcast. It was already an incredibly sweary race with live radio messages, including Cam Waters' penalty rebuttal, which was ultimately a fairly damming character reference for Supercars. Elsewhere around the world, in series such as F1 and NASCAR, radio messages are curated, making them less expletive-laden and less embarrassing. It also allows the broadcasters to select more good bits of communication to be played out on the broadcast.
As for Barry's community service penalty? The stewards hearing to arrive at that conclusion must have been entertaining…
---
2. Two Day Format
You may have noticed that it was a two-day race meeting, yet all and sundry were present on Thursday to set up. Teams had to unpack from midday Thursday, while on Friday, they weren't allowed to lower their tailgates, given spectators were allowed free reign over the paddock. Having a punchy two-day meet makes sense from a financial perspective if you don't pay for extra, needless days of accommodation, catering, hire cars, and so on.
---
3. Sunday Schedule
Sunday was a bit flat from a Supercars perspective, with a lone 15min qualifying session and shorter sprint-style race that didn't necessarily offer the same value for money as Saturday.
Here's a wild dream for the SMP weekend and the entire event precinct, but it would require cooperation and coordination, so it will never happen: Thursday night Sprintcars, Friday night Supercars sprint, Saturday night Supercars feature, Sunday Group One drags. The Rooty Hill RSL would be booked out for the entire week… who wouldn't want to buy a four-day pass?
---
4. SvG Bump and Run
Was the penalty for the contact with Will Brown warranted? Probably, but by the same token, it's the sort of thing that Shane hasn't been penalised for in the past, so you can totally understand how the inconsistency would be irritating. Many similar moves would go unpunished every single race. It wound up costing him a podium, and he didn't forget on Sunday, with "Let's see how they take this one from us" uttered after scoring Sunday pole, with the episode also raising a mention in his victory lane interview. Meanwhile, in the press conference, he drew parallels to his post-race frustration that he felt from that Sunday in Newcastle.
These are scenes so reminiscent of the World versus Marcos Ambrose battle from 2005, with Shane essentially announcing his departure from the sport post-event. It would be a positive move for him: in NASCAR, the "Boys have at it" ruleset actively encourages the bump and run, in fact, anything other than dumping someone face first into the fence on a superspeedway, or walling someone under caution, is fair game.
Bring on this next chapter, and the ensuing silly season games…
---
5. David Reynolds
In race one, a bolt in the upright failed, pitching the Mustang into a 38G shunt, which after a good while, necessitated a safety car and a 5:30am rebuild from the team. Interestingly, by 1pm Sunday, photographers were instructed not to stand near that wall anymore, while the wreck somehow didn't clean up the TV effects mic that was placed out in that paddock. Subsequently, he was caught up in the first corner fracas from race two. A tough weekend.
---
6. Cameron Waters Penalty
Another issue that caused considerable debate occurred when Cameron Waters left the pits in the vicinity of Broc Feeney, who hit the brakes. Triple Eight emailed race control, 5sec was added to Cam's race time, who melted down on the radio. It was a shame, as the Monster Mustang finally held onto its tyres and deserved a podium finish.
---
7. Will Brown Race 2 Start
Will copped the rough end of the pineapple from a four-wide squeeze with David Reynolds, Anton De Pasquale and Mark Winterbottom on the rail, but he rallied back to 14th by the finish.
He was in the championship lead prior to the weekend, but is now second as the title chase heats up.
---
8. Andre Heimgartner's Saturday
Woulda, coulda, shoulda.
Starting from pole, he had a horrid getaway, ran an alternate strategy that might have provided a result until he was comprehensively screwed by the safety car appearance, and had to head in for a second set of tyres. Also, a power steering issue leaked fluid onto the tyres, which was very much suboptimal. The Kiwi, however, made amends on Sunday. Will Davison was also a big loser in the Saturday Safety Car strategy plays.
---
9. Declan Fraser Sunday Stop
What was that about?
---
10. How long did it take to get out of the car park on Saturday?
Confession: Team TRT made a hasty escape thanks to our past SMSP experience, as there didn't appear to be a massive quantity of traffic control put in place to empty the absolutely jam-packed punter car park at the Dragway. This tweet, and others, suggests things did not go well…
Elsewhere, not everything trackside was entirely peachy either, with multiple punters airing their disappointment with the SMP facilities…
Not that you could tell anyone about these issues…
Another issue exposed by the excellent crowd was the complete lack of any competent mobile phone coverage on Saturday, especially on an evening when the light show was at its zenith. Surely, with drag racing on across the road and a big crowd in the circuit, a few portable mobile towers should have been on the agenda. Without them, the fans lost the ability to tell the world via social media just how damn good Saturday night actually was, that was until they cleared the traffic jam, and everyone else had moved on with life…
---
OTHER NOTS
Support Race Biffo
Things never went full Super2, but some minor issues popped up, like the messy start to the second GT race, Nash Morris spinning out from the final Porsche race win, while the wad up that started a fire in the Toyota 86s was unfortunate.
---
Practice Blues
Broc Feeney lost bulk time in practice two with a start motor issue, while both of the Shell cars were hampered in practice one with differing steering issues.
---
S5000 Grid Numbers
A carryover from our SpeedSeries Power Rankings from earlier in the year.
---
ARDC Wifi
The ARDC, Sydney Motorsport Park's custodians, provide free Wi-Fi for working media at their circuit, which is, frankly, better than some venues in this country. Having said that, the internet is only useful if it allows you to access things that are critical to helping the media cover the race.
This is why the decision by some IT genius somewhere to block access to the Natsoft Race Results and Timing website (completely – no results, no live timing, nothing) seems entirely daft.
And because we're thorough here at team TRT, we did check what other sites were blocked by the same network, and it proved interesting: it turns out that while you couldn't see who was winning the race unfolding in front of you, you could absolutely subscribe to Renee Gracie's OnlyFans account without any issues whatsoever. Good for Renee's bank balance, not so much for those there getting paid to work on covering a car race.
So, ARDC, why can't we have both?
(Don't @ us, we do this research for you).
---
This
---
TWEET
Incredible content
Making a brand new name for himself overseas…
All time
Dear Peggles, why did you tweet that?
Puma Pants
Beer O'Clock had long passed…
Huh
This would have been a rubbish day to score studio tickets…
---
MEME