Fogg's Mustang returns to compete in Australia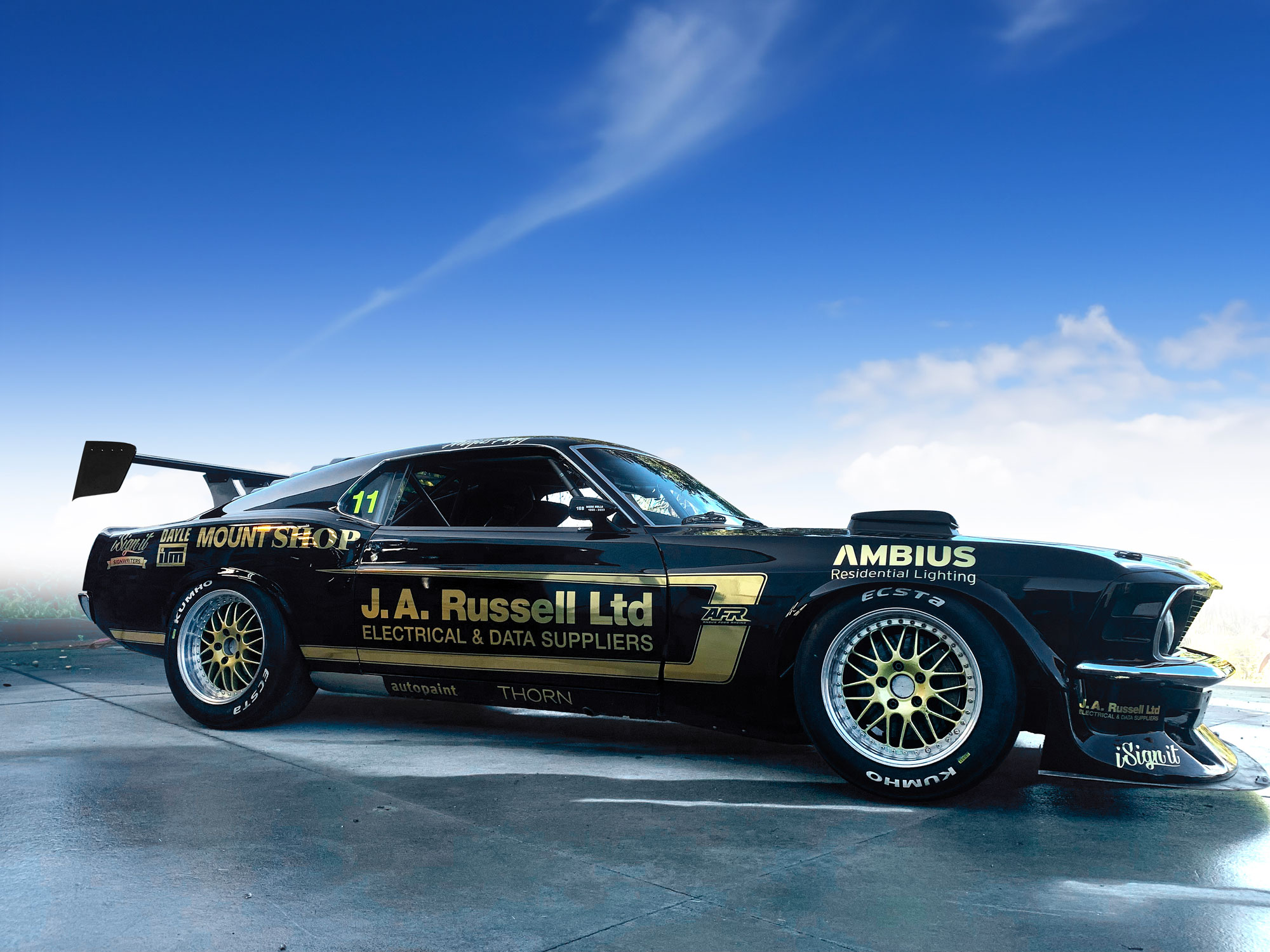 The ever-popular Black & Gold J. A. Russell Ltd 1970 Fastback Mustang is returning to compete in Australia in the hands of its Kiwi owner Angus Fogg.  
Having last raced across the ditch at Mount Panorama in 2019, Fogg is keen to compete again, this time in the National Sports Sedan Series, a Motorsport Australia sanctioned series for cars complying with Australian Sports Sedan regulations.
"I'm stoked to be heading over to race in Australia", commented Fogg. "We didn't leave ourselves much time to prepare and modify the car, but it got a well-deserved mechanical birthday, and a few 'stick ons' to make it faster" (hopefully!).
"The goal is to go and have some fun at three of Aussie's coolest motorsport events rather than any aspirations of winning, The National Sports Sedan Series features a vast array of cars and will be quite a different challenge from last time we were there".
The J. A. Russell Ltd Mustang will compete first at Sydney Motorsport Park (9-10 September 2023) at the Sydney Masterblast/Muscle Car Masters meeting before heading to Bathurst where the National Sports Sedan Series is a support category for the 60th anniversary 2023 Repco Bathurst 1000 Supercars event (5-9 October). The third event will see him compete at the hugely popular Boost Mobile Gold Coast 500 (27-29 October) before returning to New Zealand for the summer season of motor racing.
Fogg last raced in Australia with the Touring Car Masters category at Bathurst in 2019, where he won three races and holds the lap record for the category at the circuit.
"Last time out we reached a top speed of over 300kph down Conrod straight," said Fogg. "We have 800 odd horsepower so really looking forward to giving it another go, having some fun and enjoying the Aussie competition."
Fogg races with the support of partners J. A. Russell Ltd, Moselle Panel & Paint, Mountshop, Dayle ITM, Thorn Lighting, Ambius Residential Lighting, HPM, iSignit, Torks Precision Engineering, Autopaint, 1st Auto Parts, Brenics Ltd, Crème Insurance and Foggy's Garage.