Monday Muse: F1's well-timed thriller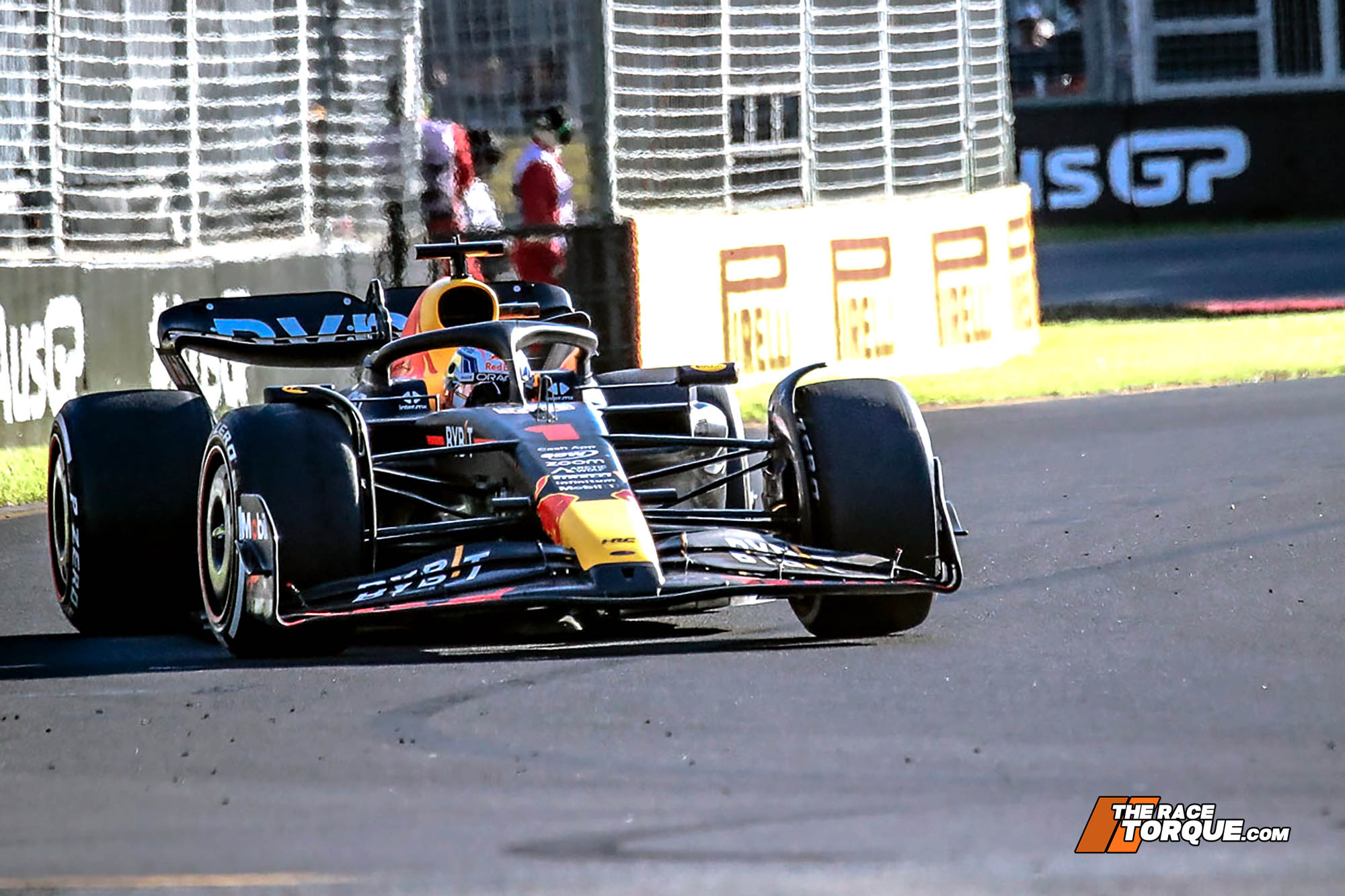 It's almost as if it knew..
Formula 1 needed last night's Dutch Grand Prix, an utterly captivating rain-muddled thriller that was arguably the race of the season.
Months of tedium generated by the ubiquitousness of Max Verstappen dominating again, Perez doing nothing again and Ferrari failing again made it feel like things were starting to overpower the Drive to Survive effect that has led the F1-goes-large narrative for the last few years.
Beyond the glossy Netflix drama and catchy soundbites, this was proper F1 which over the years has done a very good job of at times being spectacularly unspectacular.
Oh sure, there were talking points – there always are.
McLaren's resurgence was a positive and if you were in Australia Daniel Ricciardo's comeback even moreso. The behind-the-scenes Alpine rumblings were very Formula One and the continued rumblings of dissent about Ferrari being, well, Ferrari are a constant.
But then the race would start, Max Verstappen would vanish in the lead, Sergio Perez would fail entirely to match him and Red Bull would win again.
Even the mid pack battles were just a series of fake, DRS-aided overtakes that felt entirely meaningless.
And if there's something worse than a sport being boring, it's a competition feeling meaningless.
And then comes the Dutch Grand Prix.
Sure, Max Verstappen won and in the end won relatively comfortably.
But behind that – well, this was sensational. This is what F1 can deliver when the conditions are right. It was absurd, compelling, captivating and brilliant live sporting drama the kind of which that in the motorsport world only something like Formula 1 can provide.
Gladiators in the world's fastest racing cars extending their abilities in incredible conditions with the threat of an impending accident or glory a fifty-fifty even split.
And it was just the tonic after months of relative tedium for most and then a three-week break where not much else happened.
The thing is, it's almost like F1 knew it had to deliver this race.
Think of the Formula 1 season as you would a concert by a still-touring 1980s rock group.
Yeah, they're a little grey and probably play in a lower key than before because the singer can't hit the high notes, but they still go hard and had just enough hits to make a full headlining tour viable.
Bands like this are smart. They know that to fill a 90-minute set there's going to be a few songs included that aren't massive hits – songs that the crowd will tap their feet to but are unlikely to get them up on them.
That's why they always schedule the mid-set banger, the perfectly timed mid-concert smash hit everyone knows that elevates the atmosphere and gets people back out of their seat, fully engaged after a lull and timed and performed to perfection.
It's enough to keep said crowd up and about to the end of the set, waiting for the encore.
The Dutch GP was just that. Sure, Max won and sure Red Bull continues to dominate a season that has every indication of them winning every race.
But that race gives hope that there's more to come and Formula 1 has a habit of delivering this just when it needs it.
Because in every 1988-spec McLaren Honda rout, there's a Gerhard Berger at Monza: a perfectly timed, perfectly placed win to reignite a sport otherwise bored of domination.  
Isn't it convenient, then, that F1 heads back to the Cathedral of Speed next week? A track where in recent years an Alpha Tauri and a McLaren have won races.
If you watched last night, there's now almost no doubt you're tuning in for that – and because of the Dutch Grand Prix there's hope that 2023 will deliver its own Berger moment, that win against the tide.
F1 needed to deliver in last night's race.
It needed a show and it needed some magic to keep people engaged from the mid-set lull through to the Abu Dhabi encore.
It's almost as if it knew…