Tim Blanchard: Focussed on Success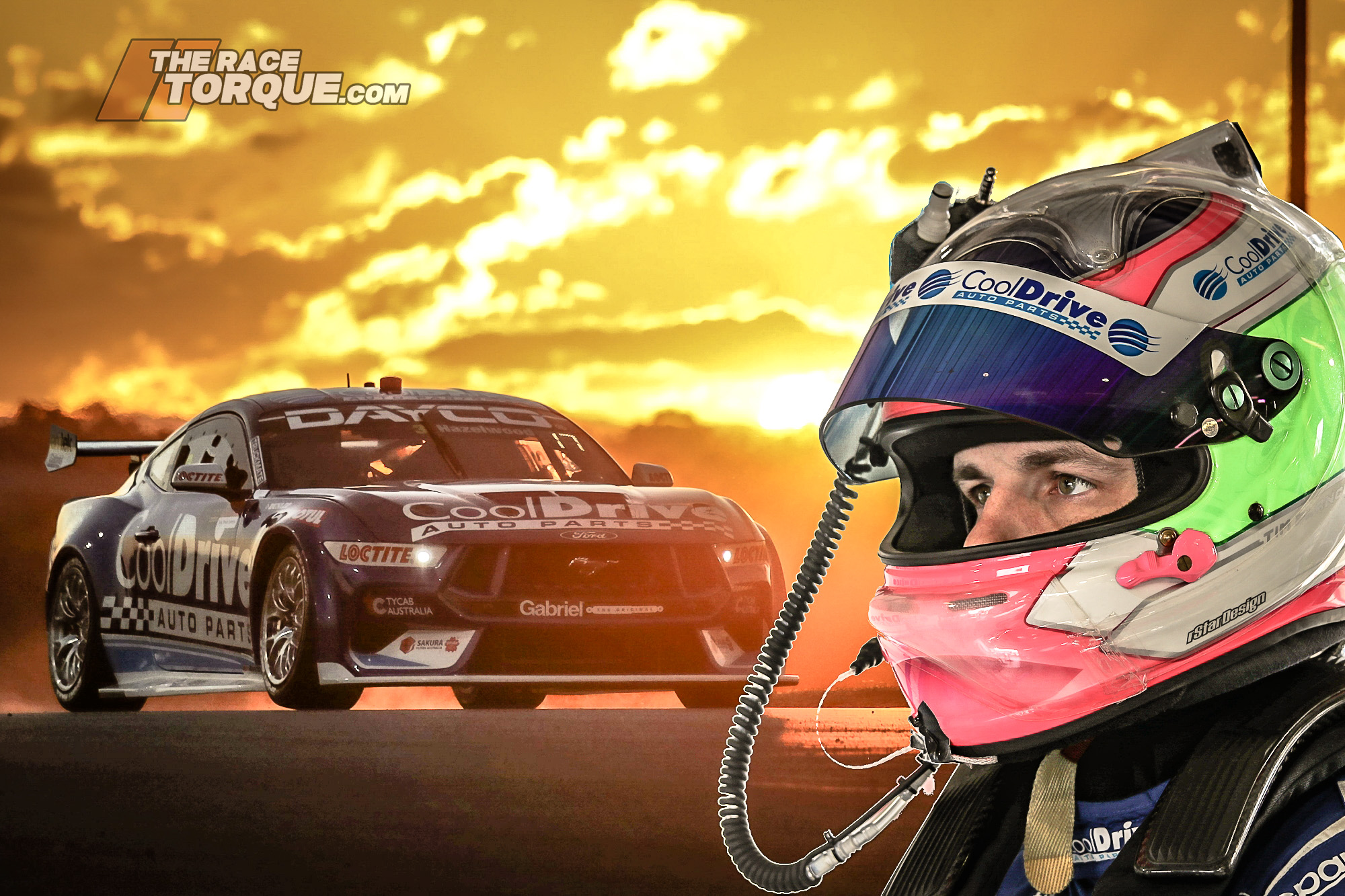 Fairy tales followed by despair – it's probably the only way to describe the very first race meeting in 2021 for Blanchard Racing Team's baptism of fire at Mount Panorama.
With a CoVid shuffled calendar, the Repco Supercars Championship kicked off at Bathurst for the first time as a Championship 'non-enduro' round since 1996.
Twin 250-kilometre races faced the teams, and the new kids on the block were the Blanchard CoolDrive Team with experienced driver Tim Slade in a superbly presented ex-Tickford Mustang.
The fairy tale, of course, was Slade Qualifying in position five for the first race, then improving to a front-row start with a stunning P2 in the shootout.
Thirty-five laps later, while chasing Will Davison for a potential podium in their first event, Slade had a massive accident on the run down to Forest Elbow, wiping out the CoolDrive Mustang and the dreams of the team watching down in the pits were shattered.
A massive build faced the team to get their spare ex-Tickford ride-day Mustang ready for round two three weeks later at Sandown.
But that is all history now, as team owner Tim Blanchard knows only too well.
Blanchard took time out to speak to The Race Torque at SMP recently about his team's Supercars journey to date and future plans.
---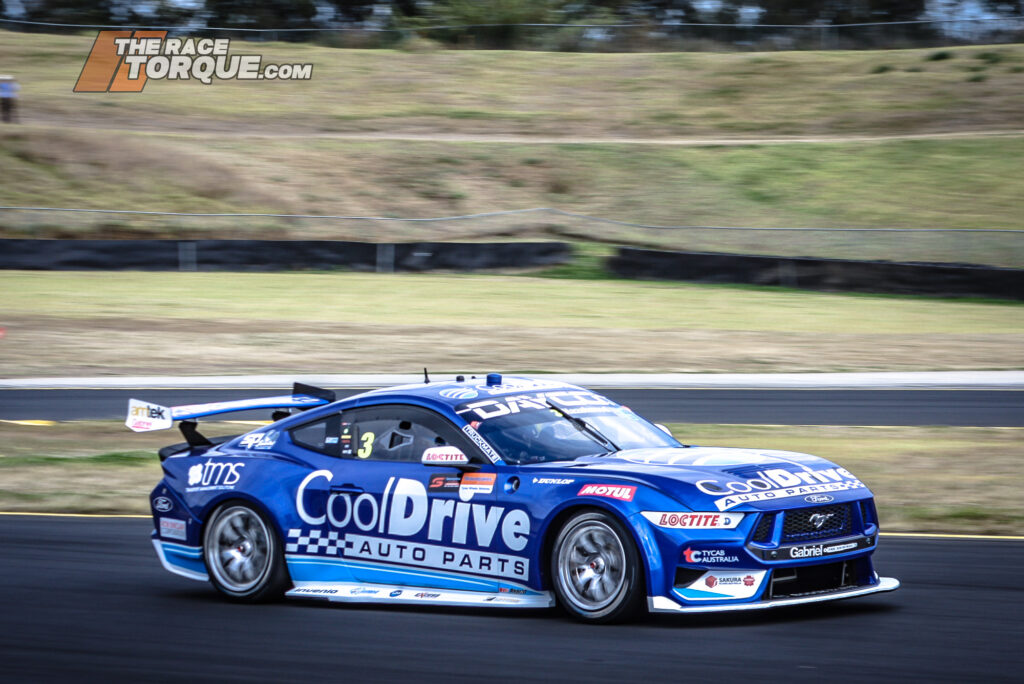 Dale Rodgers Images
---
Asked how he rated the team's journey so far, Blanchard said, "The first eighteen months, we were really pretty pleased. In the last twelve months, we have taken a bit of a step backwards. I guess sometimes you have to take a step back to move forward.
"For sure, it has been below expectations, but we are working hard and changing a lot of things to move forward and continue that growth."
Blanchard is under no illusion of the task at hand and sights even the powerhouse teams of DJR Team Penske and Triple Eight taking some years to hit their straps.
Adding to the team's task was the change to a new chassis, with Supercars Gen 3 program finally launching at Newcastle earlier this year.
"We started with Herrod's engines in 2022. Part of that decision was planning for the future, as Herrod was supplying all the Ford Gen3 engines. We have a close relationship with Herrod's and DJR from my days racing there, so we were on the front foot given the size of the project," Blanchard said.
---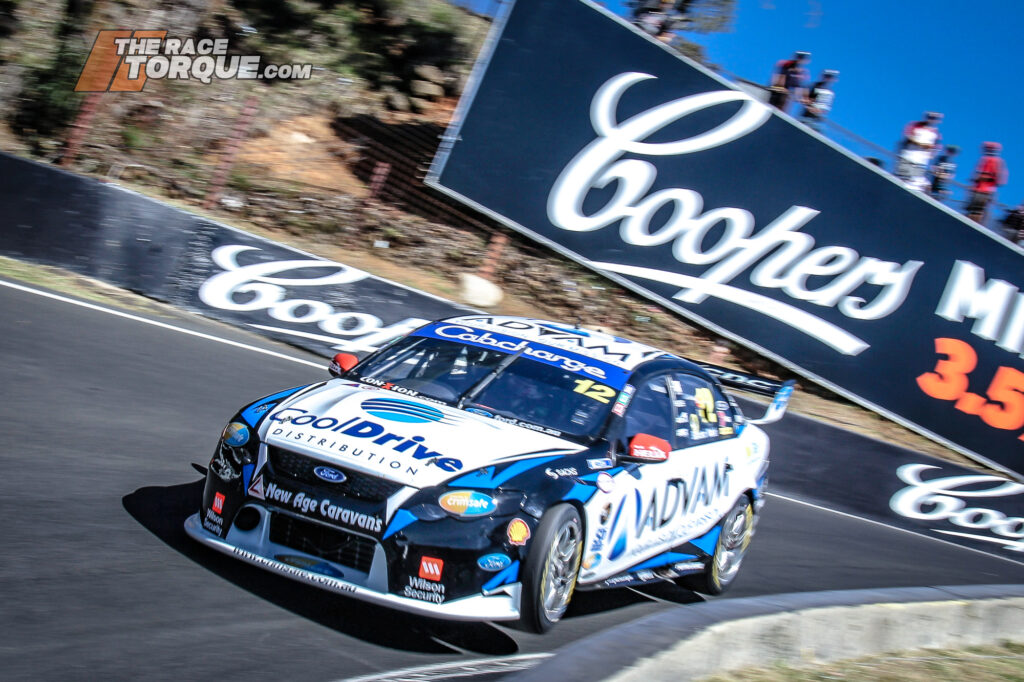 ---
Added to the mix of new cars, growth of the team and an impending Super 2 program utilising the older generation Mustang, Blanchard also had to deal with identifying and contracting a new driver for the #3 CoolDrive entry.
The driver market is always a fascinating time in Supercars.
One senior driver often holds the cards, and then they tumble.
For Blanchard, it was a more a strategic approach than having a name on the car.
"It was a tough one as the Sladey situation was a little bit later than we would have liked and a little bit unexpected. There were a lot of challenges there. Being a single-car team, you have to be a little bit more conservative in your driver choice, but we also add to factor in the change to Gen3," Blanchard said.
"Putting a young person in with no teammate to compare data with and for the team to learn from was a bit risky with a new car.
"We wanted someone to be with us for the longer term, not for a short time.
"Todd's (Hazelwood) first half of last year at MSR was quite strong, so there was enough potential there.
"If we could give him the right equipment, he was capable of getting inside the top ten, which is where we wanted to be in our third year," he added.
Tim Slade came close in 2021, finishing twelfth, less than 100 points from tenth and moved up one spot to eleventh in 2022, again around 100 points behind Andre Heimgartner in tenth.
Blanchard is happy with new recruit Hazelwood's performance noting that the team have thrown a lot of challenges at him, and he has responded very well.
---
---
The Gen3 era has made the grid less predictable than previous years, as we have seen teams such as Matt Stone Racing, Team 18 and indeed CoolDrive bounce in and out of the top ten in both qualifying and the races.
Blanchard agreed and added an interesting perspective.
"I won't touch the parity side of it," laughed Tim, but went on to say, "These cars are very close. If you look at Townsville, we were twentieth in Qualifying but only 3.5 tenths of pole.
"In previous years, if you were that close, you would probably have been inside the top ten.
"What we are finding is that a very small change can result in those three or four-tenths differences, which has a big influence on your result.
"We have been hot and cold this year, and we have to get a better understanding of what the car likes and what the 'happy' spot is for it."
Although Blanchard was not playing the parity card, he did concede that the engineers were getting similar tyre wear issues that the other Ford teams have been vocal about.
However, he quickly pointed out that this was not his or the team's main focus.
"I think we are pretty similar in feedback to what the other Ford drivers are saying, but we haven't been in the top two or three Ford teams. There are a number of Ford teams giving us a hiding, so we need to step up," was Blanchard's honest assessment.
---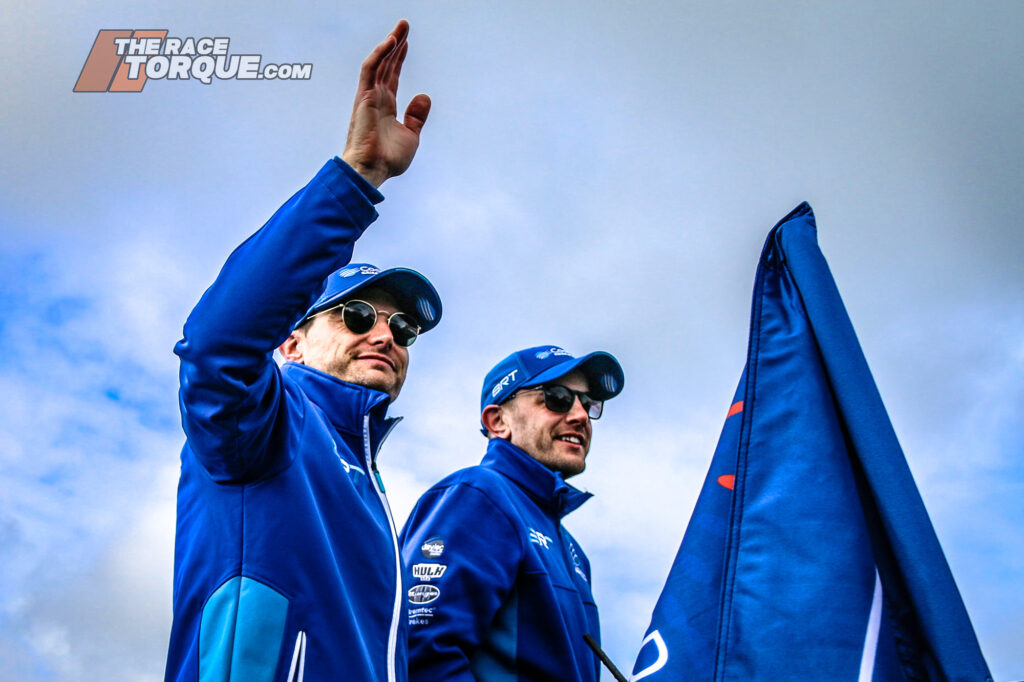 ---
And so, to Tim Blanchard, the driver.
As his role as a Team Owner and senior player in the CoolDrive world continues to grow, it puts pressure on his decisions to compete.
"It is definitely getting harder each year," Tim said.
"The first year of BRT was not too bad, but last year I struggled a bit, and not being in the car full time is not helping.
"My responsibilities in the CoolDrive business and the race team are increasing all the time.
"From a personal point of view, I still enjoy it. I enjoy driving at a professional level, competing against the best guys. This is the part of driving that I still enjoy the most.
"There is a point where you have to put the team above personal ambitions, and I am probably getting close to that."
Looking forward, Tim will suit up with Todd Hazelwood in the #3 CoolDrive Mustang, and the ambitious team will field a wildcard entry for Super2 pilot Aaron Love alongside Jake Kostecki, who returns to the Supercars fold after leaving Tickford Racing in 2022.
For 2024, the team is poised to pitch for the available Team Racing Charter (TRC), which is currently a key piece in the TRC jigsaw puzzle evolving at Supercars HQ.
"We are in a good position to acquire a TRC when it becomes available," Blanchard confirmed.
"It is our intention to expand to two cars.
"It was the reason we are running a Super2 program this year, not only to bring on young drivers but expand the team to bring in mechanics and staff so we are ready for an expanded team.
"I am very conscious that some teams have expanded to two cars and taken a step backwards.
"I want to be very sure as much as possible that it is a step forward," Blanchard concluded.
Few teams that have joined the Supercars Championship in recent years have such a clear and business-focused plan as BRT.
Blanchard knows that 2023 to date has not delivered the results the team had targeted, but there is an air of calm and a head down – hard work approach.
This is a very close-knit team, with the wider family still working behind the scenes.
The balance of 2023 and season 2024 will ultimately define if their trajectory to success will evolve.
---