Brock and Bathurst immortalised as Repco launches Bathurst 1000 campaign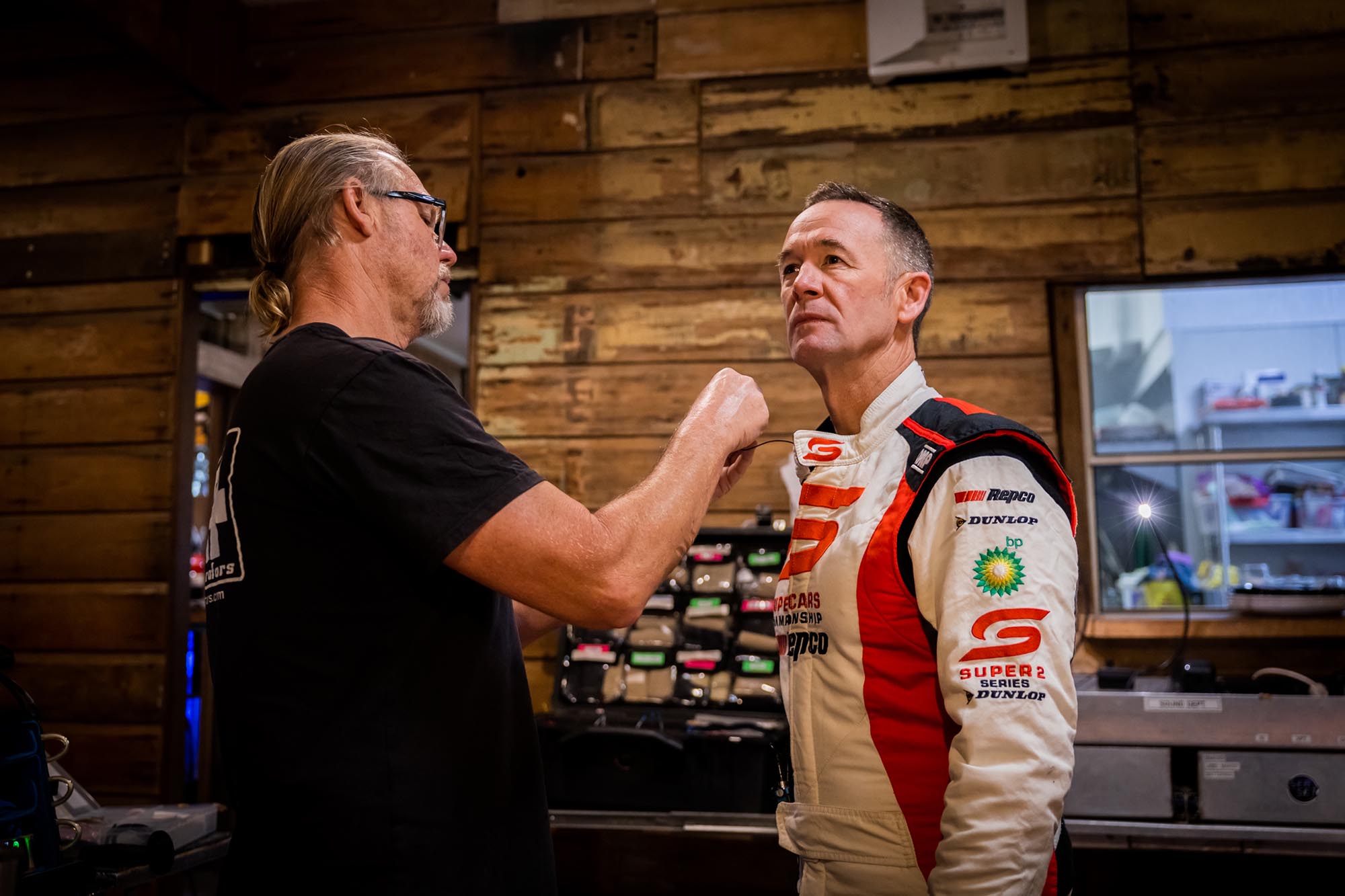 The Repco Bathurst 1000 is just over a month away and Repco has officially kicked off the run to The Great Race with the launch of its 'Bringin' the Bathurst' campaign.
The storyline features a Supercars fan who reveals to his friends that he has one of Peter Brock's racing gloves from 'The King of the Mountain's' famous 1984 Bathurst 1000 victory.

The glove has the power to turn things 'Bathurst.'

Four-time Great Race winner Greg Murphy is featured in the commercial, as is Australian rock icon Angry Anderson.

Other stars of the show include a number of legendary race cars, including the all-conquering 1991-winning Nissan GT-R, a Gen 3 Mustang Supercar, the Repco C10 and even an echidna, tipping the hat to the Australian mammal that invaded the 2021 race.

And for the diehard Bathurst and motorsport fan, there's plenty more easter eggs that will be sure to bring a smile to your face.

Bathurst legend Murphy says that he believes the fans will get a real kick out of the campaign.

"I feel very fortunate to be involved in the sport in the ways that I am these days," said Murphy.

"It's nice to have a close attachment to The Great Race and Supercars, and this commercial, everyone is going to enjoy it because they will understand and fit it with their own memories of the Repco Bathurst 1000.

"Repco knows how to Bring the Bathurst. They are the perfect partner to have involved in Supercars. They understand it, they are there for the fans, they want to be a part of it and they want to provide their touch to it as well."

Repco CEO Wayne Bryant says that the 2023 Bringin' the Bathurst campaign is the perfect build up to the event.

"The whole Repco team is so proud of our association with the Great Race, and with this year being the 60th anniversary, we wanted to do something special," said Bryant.

"We all know the legend of Mount Panorama, and we all know how significant Peter Brock was to the race.

"He was a magical character on and off the track and there's only one driver's glove that could have this power.

"I'd like to offer a special thanks to the Brock family who supported our vision for this campaign. They loved the concept and I really think they'll love the outcome."

Over the coming weeks, Repco will be announcing a range of amazing Bathurst 1000 activations, including some very special prizes.

Stay tuned to the latest via The Garage, your home for motorsport and automotive news, video and giveaways.