TO THE uninitiated the 2019 Australian Hillclimb Championship was a revelation. As over 13,000 viewers discovered on the livestream of the two-day Mt Panorama event, the cars are quick . . . and the technology and diversity is a story in itself.
WORDS: Garry O'Brien IMAGES: Captive Creations-DTK Photographics
The annual event is held in a different state each year and in 2019 it returned to Bathurst in November.
The NSW State Championship opened with two rounds at Mt Panorama in early March. Round one was on the more commonly used Conrod Straight to Skyline course, and round two took place on the Mountain Straight to McPhillamy Park course.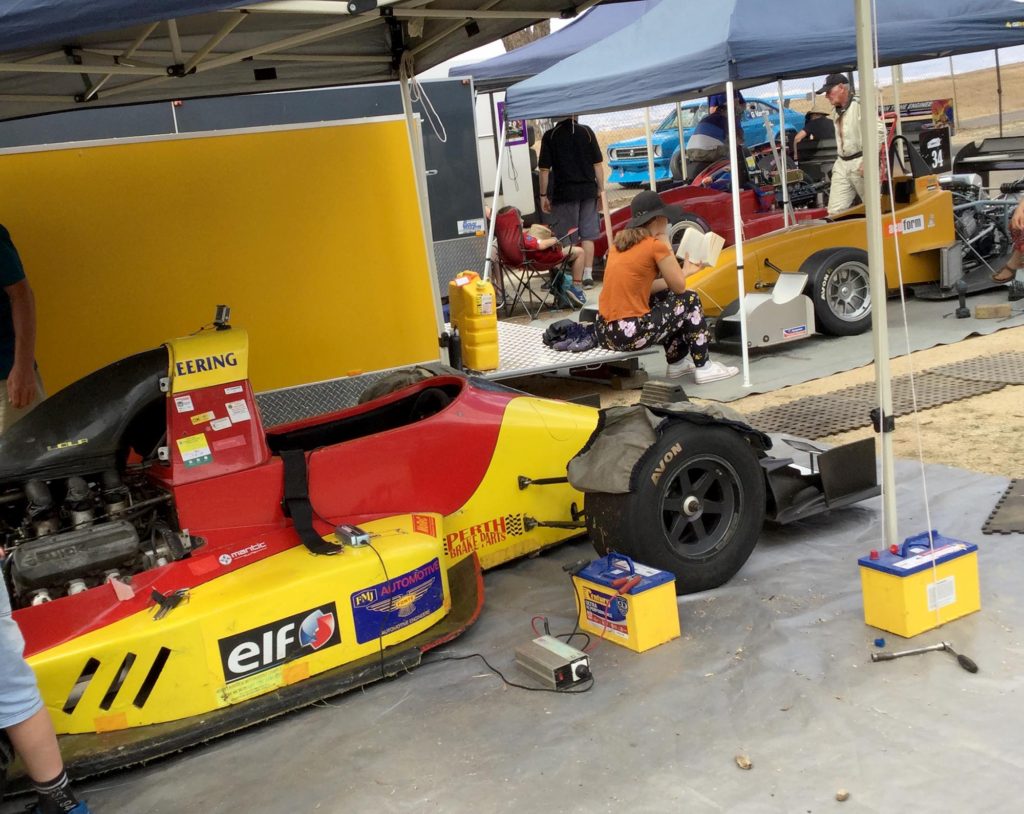 The latter would be the track for the Australian Championship, and unsurprisingly many of the national big guns took in the state round to get some runs on it before coming back in November. Further to that the top three on that day were also the outright podium places for the Australian Championship.
Malcolm Oastler secured his fifth national title in six years ahead of Dean Amos and Dean Tighe. At the wheel of his self-developed turbocharged Hayabusa-powered OMS28, Oastler's fastest run was 34.88 seconds and two seconds under the outright record. Yet It was just two hundredths of a second quicker than Amos at 34.90 in his Nicholson McLaren V8-engined Gould GR55B.
Oastler's terminal speed at the end was calculated to be 240 kilometres an hour on the sprocket. Amos was considerably faster at 252 kmh while third placed Tighe in his Dallara F398 with its F1 Judd V8, could only muster 214 kmh on the on-board data for a time of 37.92.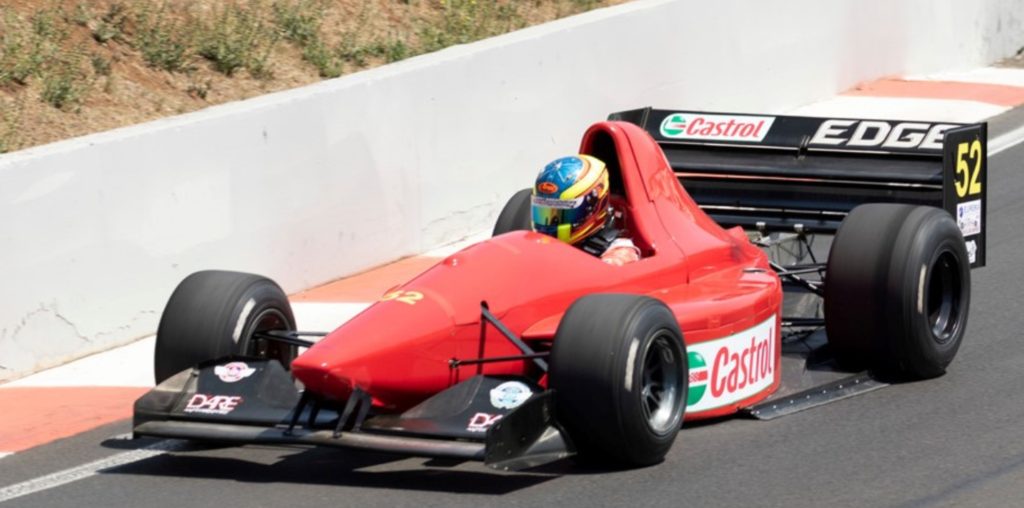 These times are from a standing start on the crest of Mt Straight before the downhill run to Griffin Bend and the subsequent climb up to the Cutting and onward to the top of the mountain, covering 1700 metres or 1.7 kilometres.
To give you a better idea where this sits in the scale of things, TRT were graciously provided with data from Audi Sport Customer Racing on its latest Audi R8 LMS Evo GT3 from Challenge Bathurst, which covered the whole track in just over two minutes.
At the start point of the hillclimb, the Audi was doing 235 kmh as nearest as could be calculated, and topped 221 after 1769 metres, 36 seconds later. Dialling back a little on the distance, 1641 metres were covered in 34 seconds dead.
Despite having the smallest engine of the top three, Oastler had weight, or the lack of it on his side at 315 kilograms, and the first half of the runs, was almost two seconds up on his rivals. Amos with his Gould, a purpose-built hillclimb 465 kg open wheeler, was looking to do his best run midway through the final day, but a timing failure before rain hit the track, put an end to that.
Tighe really had weight against him, being the heaviest of the three at 485 kgs. He freely admitted he didn't have the expertise to build a car to match Oastler or Amos and was already pursuing a replacement in the shape of a British-built Empire, powered by a supercharged Hayabusa.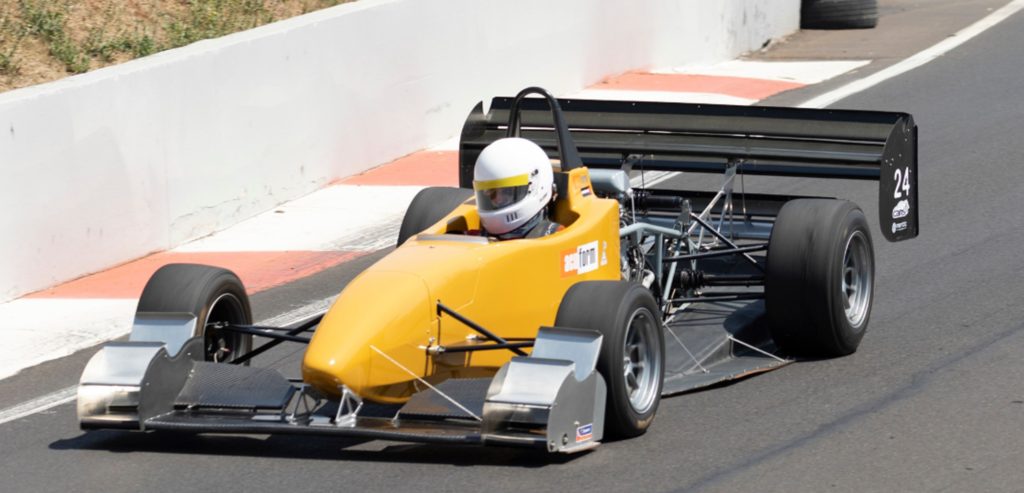 Diversity continued down the ranks with fourth place going to Doug Barry in his Buick V6-powered Lola T8750. Greg Ackland was fifth with his turbo Kawasaki Ninja GA8, coming in ahead of Ron Hay in his Dallara. The latter is powered by a Synergy, a New Zealand creation where two Kawasakis are married together.
Gary West was expected to be a force with his Pilbeam MP82/Nissan SR20 Turbo but a misfire and oil leak put him out early. It had been a particularly bad week for the former champion (he won at Bathurst on the other configuration in 2008) who had a fire in his factory in the lead up to this event.
Brett Hayward was sharing his self-built Hayward 014/Hayabusa with his son Josh who not only beat the old man for the first time, but won the Formula Libre under 1.3-litre class and finished seventh. The father was second in class and ninth behind Warwick Hutchinson (OMS28/Rotary Turbo) while tenth outright was David Mahon (Dallara F394) and third in U1.3L.
The intriguing combination of chassis and engine was not just limited to the open wheelers. Eleventh placed Kevin Mackrell was the fastest tin top (sedan with a roof) in his Datsun 600Z. It has been called Viagra and rightly so. Originally a Datsun 240Z, the beast was all-wheel-drive and powered by a Chev V8 and sported some interesting body work for aerodynamics . . . or looks.
Mackrell won the Sports Car class and finished ahead of Stuart Inwood in his Chev Corvette, a Trans Am spec car that the Bathurst local sourced out of New Zealand and has circuit raced in Sports Sedans. Next was the Westfield Megabusa driven by Zac Le Lievre from Phil Heafey (Mitsubishi EVO VI) and Nevil Shears (Nissan FTR R35).
Inwood's wife Karen (R33 GTR) won her class and was the fastest female while Riley McQueen (Holden Commodore) was also a class winner and the best junior, backing up his dominance there in the NSW Championship.
Among the many different vehicles that drew plenty of interest was the Wayne Penrose VW Beetle. Well it looked like one but underneath it was a Formula 2-based chassis and powered by a VW Combi engine at 1.8 litre, injected with turbo charging and intercooled. It finished second in the big capacity Sports Sedan class and 18th outright.
There was Bob Bell and his Creagh Twinnie – a sports car with two Morris Mini engines and gearboxes (with one gear selector for both), one at the front and one at the rear. Then there were Minis that didn't have Morris engines, using Suzuki and Honda powerplants instead.
Whatever, last year's Bathurst event has set the stage for even more interest in this year's event which will be held at Mount Cotton in Redland, a south east suburb of Brisbane.
Postscript: Asked the question on how a hillclimbing open wheeler would perform on a racing circuit against contemporary F3 car or similar, Amos said that his car was not really suited to racing under those circumstances. "We don't have the brakes they do and since our runs are only short, cooling would have to be greatly upgraded."
That didn't stop Barry or Tighe from heading to Phillip Island for the Australian Supersprint Championships where they were first and second outright.
One of the intentions was to go under the outright lap record set by Simon Wills in a Reynard 94D Formula Holden at 1 minute 24.221 seconds. Barry eclipsed it by eight hundreds, but it wouldn't count as a new benchmard, Tighe missed it by six tenths.