GALLERY: #TBT JASON BRIGHT ADELAIDE 2014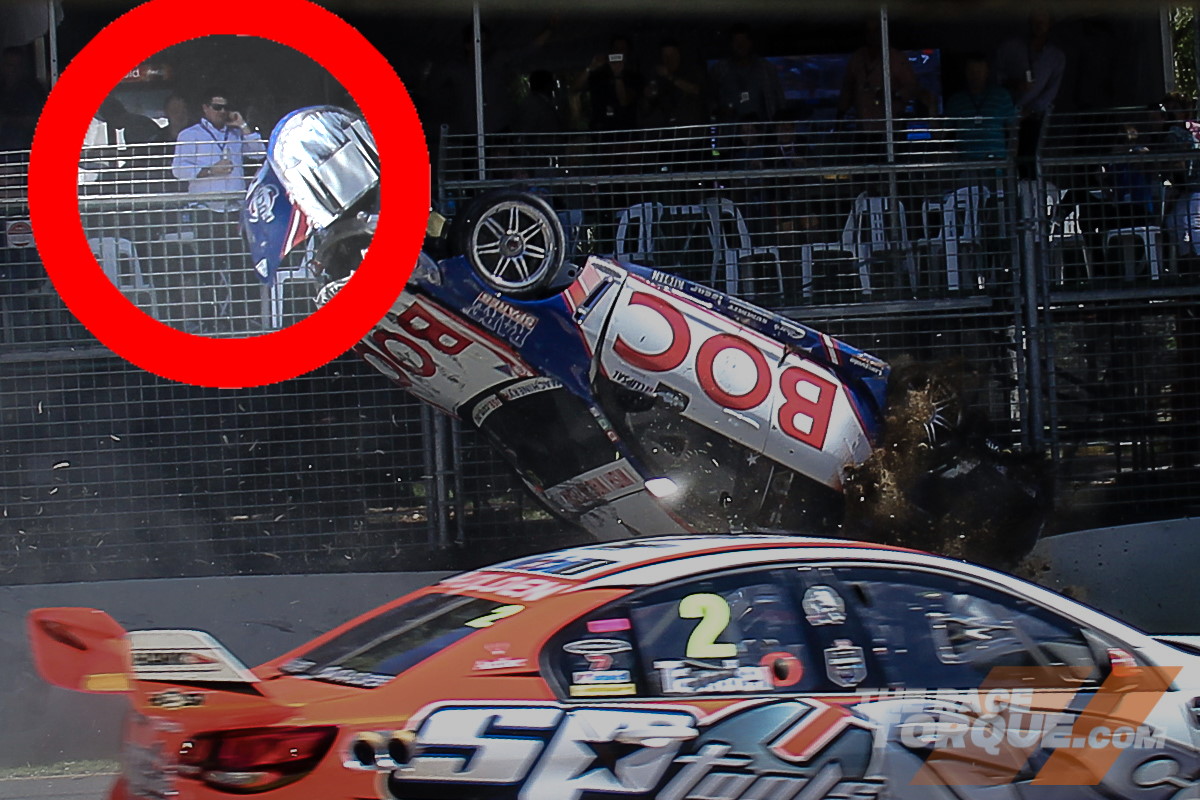 NEVER before has the entire sequence from Jason Bright's 2014 Adelaide 500 whopper been seen online.
IMAGES: Mark Walker
Our number one question – what was old mate (above) saying on the phone call? Check him out in the pics below – he sure had a bit on!
Ouch.