THE MODERN-DAY GLENN SETON AT BATHURST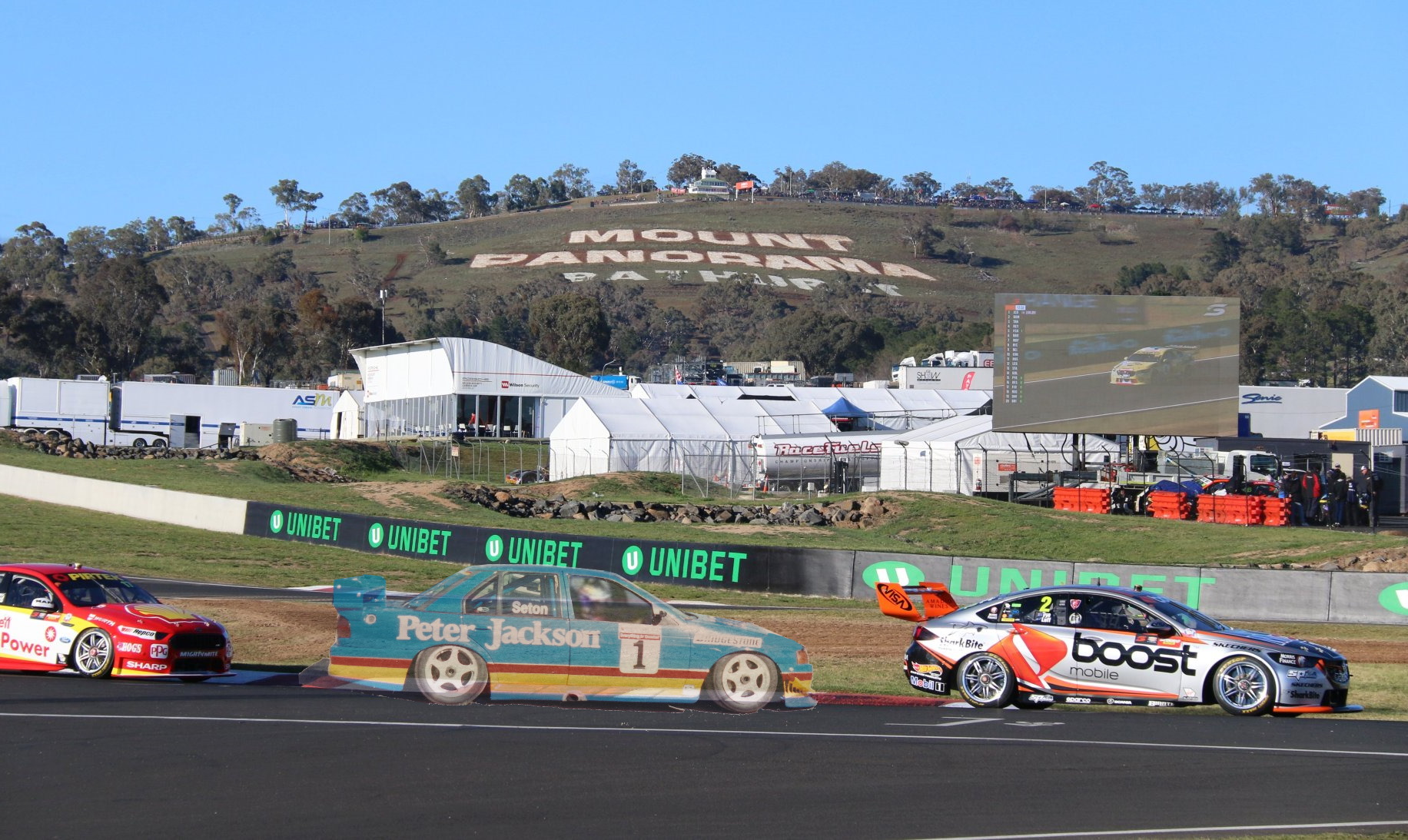 GLENN Seton will forever be considered the ultimate Bathurst 1000 bridesmaid.
WORDS: Mark Walker
Twenty-five years in Touring Car Championship competition, 410 race starts, 40 wins, 104 podiums, two championships.
Twenty-six Bathurst 1000 race starts, second place in 1987, 2003 and 2004, third in 2006.
And do not forget the agonising defeat of 1995, when Larry Perkins passed Seton's ailing Falcon for the ultimate race win ten laps shy of the chequered flag.
Brad Jones might have two more Bathurst 1000 podium appearances without a trip to the top step, and a multiple championship winning resume, but for an entire body of work at the elite end of the sport, Jones had zero ATCC/Supercars victories, and a best ATCC overall result of 10th in 1989.
Seton's resume ticked the big boxes at the pinnacle of the sport, except for that Bathurst crown.
Here at The Race Torque, we have run a rule over the field, and see who out of the current crop of Supercars drivers will be most desperately looking to break through when we next return to The Mountain, plus a thorough stats recap of the winners to add some perspective.
Hit us up on the socials @theracetoruqe and share your thoughts!

THE Glenn Seton legacy: A-grade driver, a championship winner, made it to the Bathurst podium multiple times, suffered a terrible defeat when in line to win.
Shane Van Gisbergen: A-grade driver, a championship winner, and two recent runners up performances at Bathurst.
He led the 2014 Bathurst 1000 handsomely prior to his last pit stop, when the car failed and would not restart.
The similarities are uncanny, but there are factors working in SVG's favour to see him pick up that prized Peter Brock Trophy – a team that knows how to win at Bathurst, and a three time-Bathurst winning co-driver in Garth Tander.
One would also suspect he has plenty of time to get the job done, he's only 30 years old – he started competing in Supercars when he was very, very young – but there will be pressure on to convert his undoubted speed into a Peter Brock Trophy.
Scott Pye meanwhile might not have the championship winning credentials of Seton or SVG, but he has flown under the radar to claim a pair of underdog second place finishes in Walkinshaw kit from the past three years.
You would suspect that Pye also has the time on his side to add to the lone championship race win that currently populates his resume.
James Courtney meanwhile presents a curious case – a champion dating back to 2010, with four visits to the lower steps on the Bathurst podium.
That said, has he ever suffered a Seton or SVG styled anguish?
His effort in 2007 saw him right in the thick of the fight at the finish with Craig Lowndes and Steven Johnson, but he had not led a lap all race, with the damp conditions leveling the playing field for those still running at the end.
While he currently doesn't have a drive lined up, a fair guess would see Courtney make the field somewhere – and chase that Bathurst crown that has alluded him to date.

FABIAN Coulthard and Lee Holdsworth are both in an interesting position – they have made more visits to Bathurst than the above mention thrio, they are both now with top-flight Ford teams, but to date they have not managed results better than third.
Cameron Waters was still running in Formula Ford when he made his debut in 2011, and at age 25, has many, many years to get the job done.
His best chance could well be on the horizon, with the former crew from the neighbouring Supercheap Auto Mustang having moved on, following contact between the two cars in each of the last three editions of The Great Race.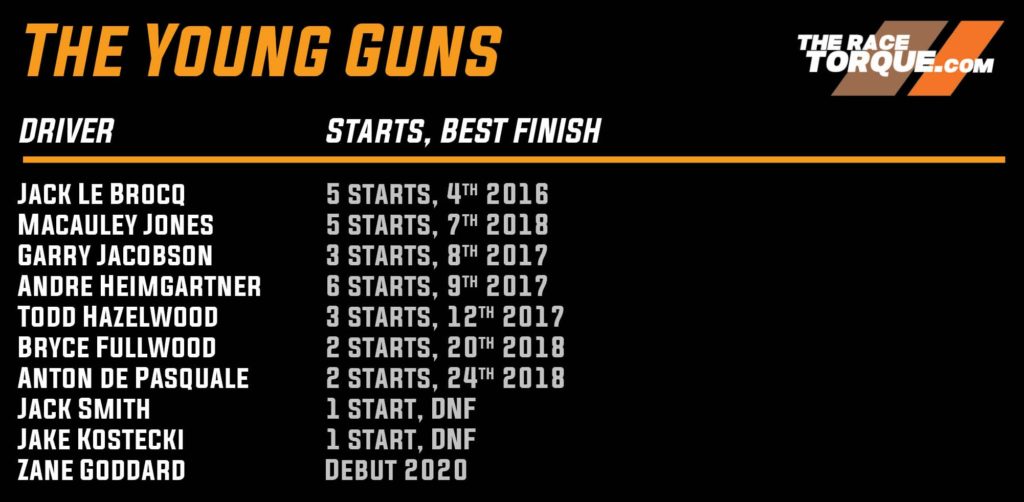 TIME is definitely on their side – who do you think will break through first from this bracket?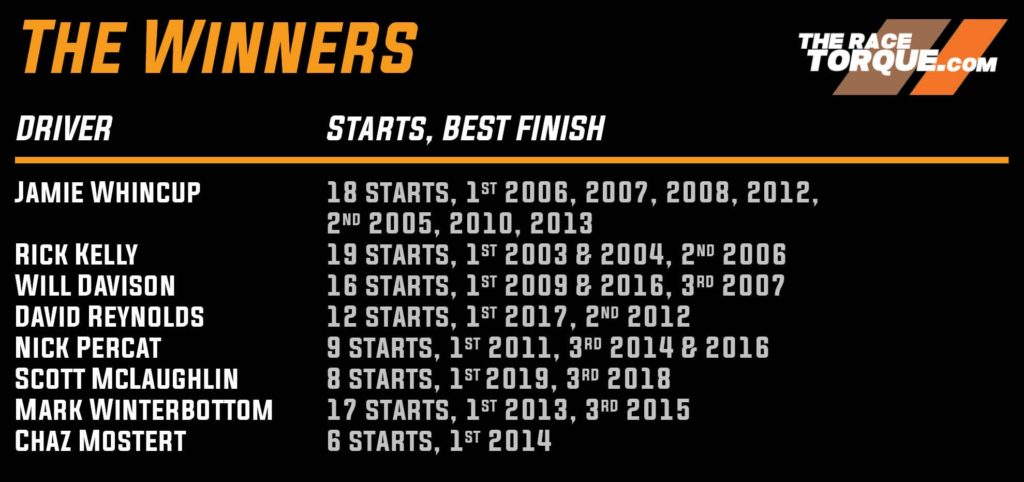 WHILE Bathurst heartbreak is synonymous with Jamie Whincup, he still has a remarkable record at The Mountain.
While they are still extremely competitive and have the potential to roll on in co-driver positions well beyond their full-time careers, Whincup, Rick Kelly, Will Davision and Mark Winterbottom are all capable of adding to their tally.
David Reynolds, Nick Percat, Scott McLaughlin and Chaz Mostert meanwhile are all well positioned to keep taking wins off the aforementioned Contenders…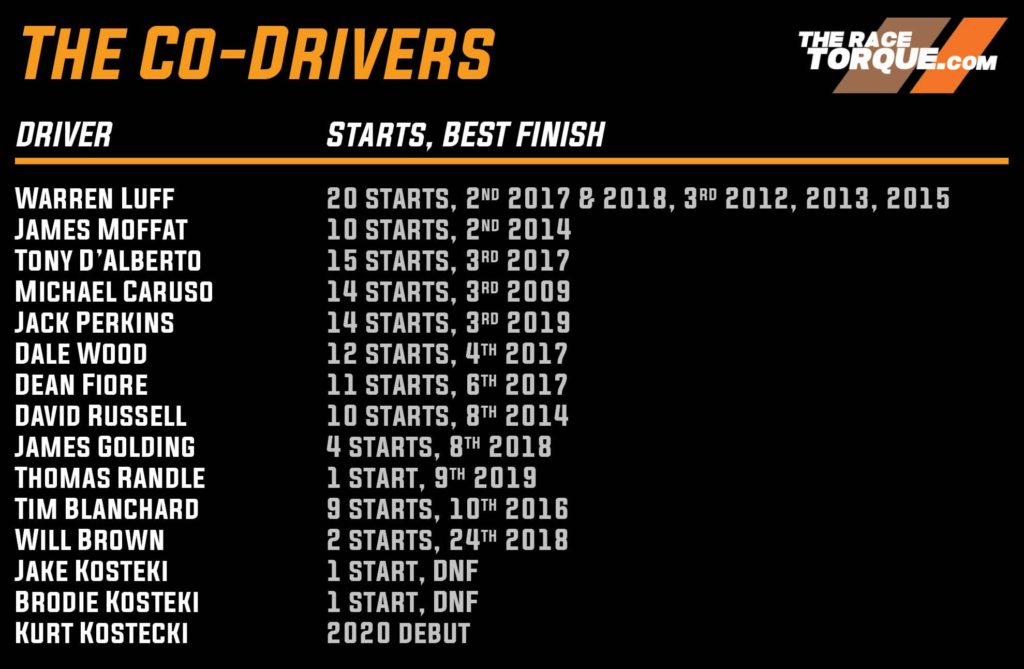 OUT of everyone in the current field, Warren Luff can lay claim to the best career Bathurst stats of anyone without a visit to the top step of the podium.
All told, Luff has three career Supercars wins dating back to 2012, while he won the Enduro Cup in both 2013 and '15, making him the first repeat winner of that title.
While Seton's body of work included a distinguished career away from Bathurst, Luff is the ultimate journeyman, with only three full time seasons: 2004 with DJR, 2006 with Britek, and 2011 with LDM.
For Bathurst, Luff has also driven for Lansvale, Stone Brothers, Triple 8, and HRT/Walkinshaw, where he has found a home since 2014.
That 2005 attempt with SBR could be considered his heartbreak – the balaclava penalty relegated teammate Marcos Ambrose behind the eight ball, and ultimately in the fence.
The ominous stat for the opposition, is that since 2012 he has only failed to make the podium three times: 2014 DNS following his mega practice shunt into Craig Lowndes at Griffins Bend, a DNF in 2016 when he was on for a podium when co-driver Garth Tander was caught up in the Whincup/McLaughlin fracas, and a seventh place last year.
Although Luff has no doubt contributed to his Bathurst success, he has never been the lead driver of a podium finishing car.
Honourable mentions must go to James Moffat, Tony D'Alberto, Michael Caruso and Jack Perkins on their lone podiums.

AT this stage it appears that there could only be three former Great Race Winners making an appearance as co-drivers, with the retirement of Steven Richards and Luke Youlden, although it might grow to four with the addition of Jonathon Webb to Team Sydney's roster.
Get a load of the Craig Lowndes stats… ridiculous. Garth Tander meanwhile is top heavy in the win column, and could be the secret sauce to get SVG across the line, while Alex Premat has come on strong in recent times alongside Scott McLaughlin, and will be an asset at his new home, Tickford Racing.