DRIVING FORCE FOR MENTAL HEALTH CHANGE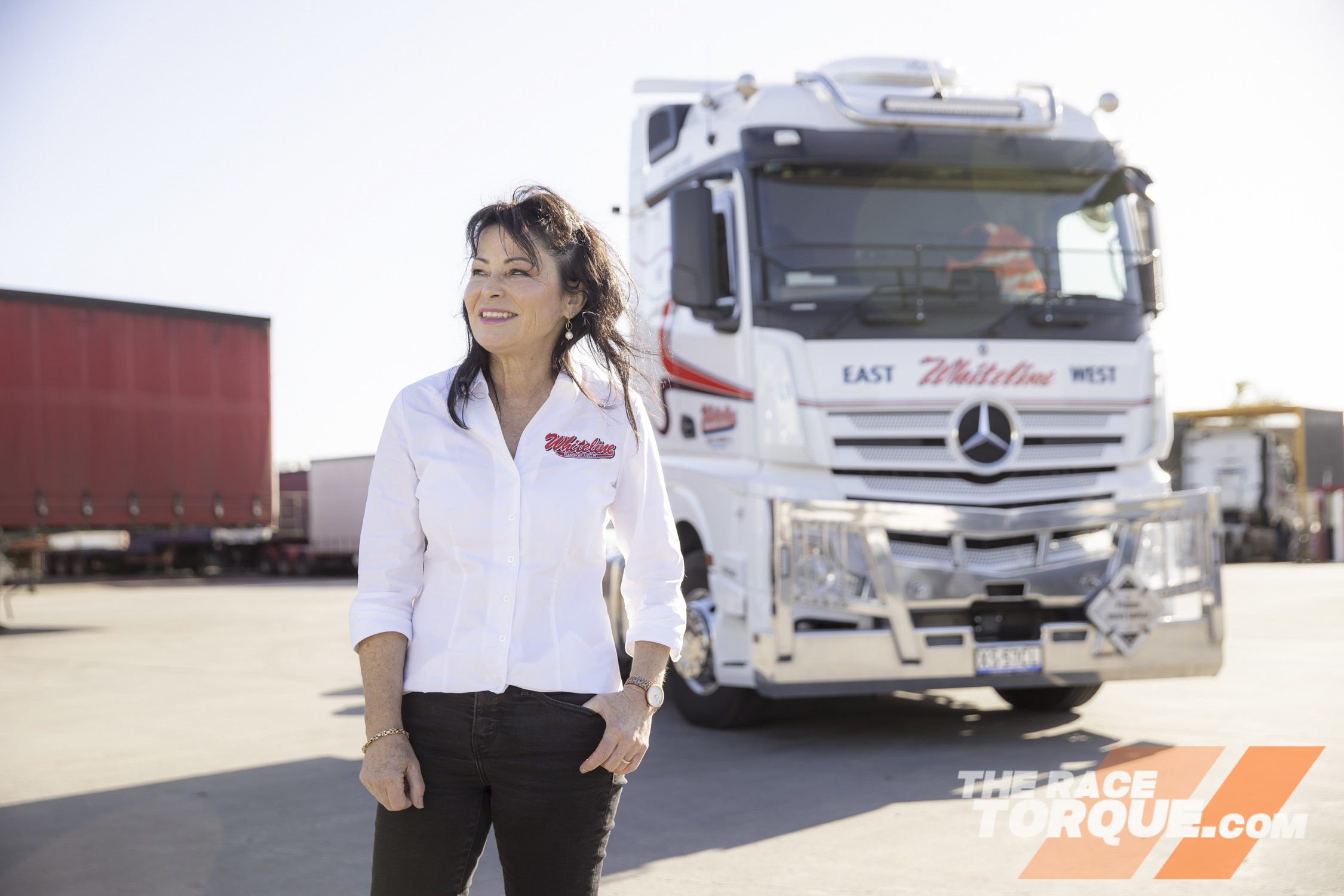 MENTAL health is an issue that affects all corners of the community, however, there are people within the motorsport world who work thanklessly behind the scenes to make a difference.
WORDS: Mark Walker/ NTI
Within the Touring Car Masters paddock, Sharon Middleton is a pocket dynamo who gets things done.
From playing a leading role in the Whiteline Racing squad alongside husband Bob, to being the driving force behind their Whiteline Transport line-haul trucking business (including getting behind the wheel of the big rigs herself), to being on multiple trucking industry boards, Sharon has a lot on her plate.
Added into the mix is her charitable efforts through Foundation Shine, which she created alongside friend Robyn May in 2009, after Robyn's family came face-to-face with mental ill health, and the subsequent lack of available support.
Over the years Foundation Shine events have raised over $300,000, all of which has gone to organisations that lack the necessary government funding.
"We raise money to channel to critical care, but we also raise awareness and bring down the stigma of mental ill health," said Sharon, in chat for National Transport Insurance's Faces of Transport campaign.
"I've seen enormous change in the community, governments have now come on board and understood that mental ill health is a problem, it's prevalent, it's not often visual, there have over the years been lots of people suffering, and they have done it in silence.
"They haven't got a noticeable limp, they don't look unwell, they look normal.
"They look like every day people without a care in the world, but often hiding in behind all of that, is someone who is really struggling.
"I think over the past ten years, Robin and I have seen a dramatic change in how mental health is viewed in the community, and tolerance levels increased as people become aware."
Sadly, the COVID-19 pandemic has curtailed much of the fundraising in the event space for Foundation Shine, with the situation only adding to the mental health picture in the wider community.
"I think this recent pandemic has probably triggered many more cases of mental ill health, due to the feelings of isolation, loneliness, inability for people to meet bills, people worried about losing their jobs and how they are going to survive with their families, all of these things create another wave of mental ill health," said Sharon.
"It's never going to go away, it's always there, so we just see ourselves as a mechanism to continue to raise awareness and to try and raise money to support the services that can help."
For her efforts to the trucking industry, as well as through many charitable causes, Sharon was awarded an Order of Australia in the 2019 Queen's Birthday Honours.
For more information on Foundation Shine, check out their website, with mental health help available through Lifeline on 13 11 14, or through Beyond Blue.