GALLERY: #TBT SUPER TOURING BATHURST 1000 1998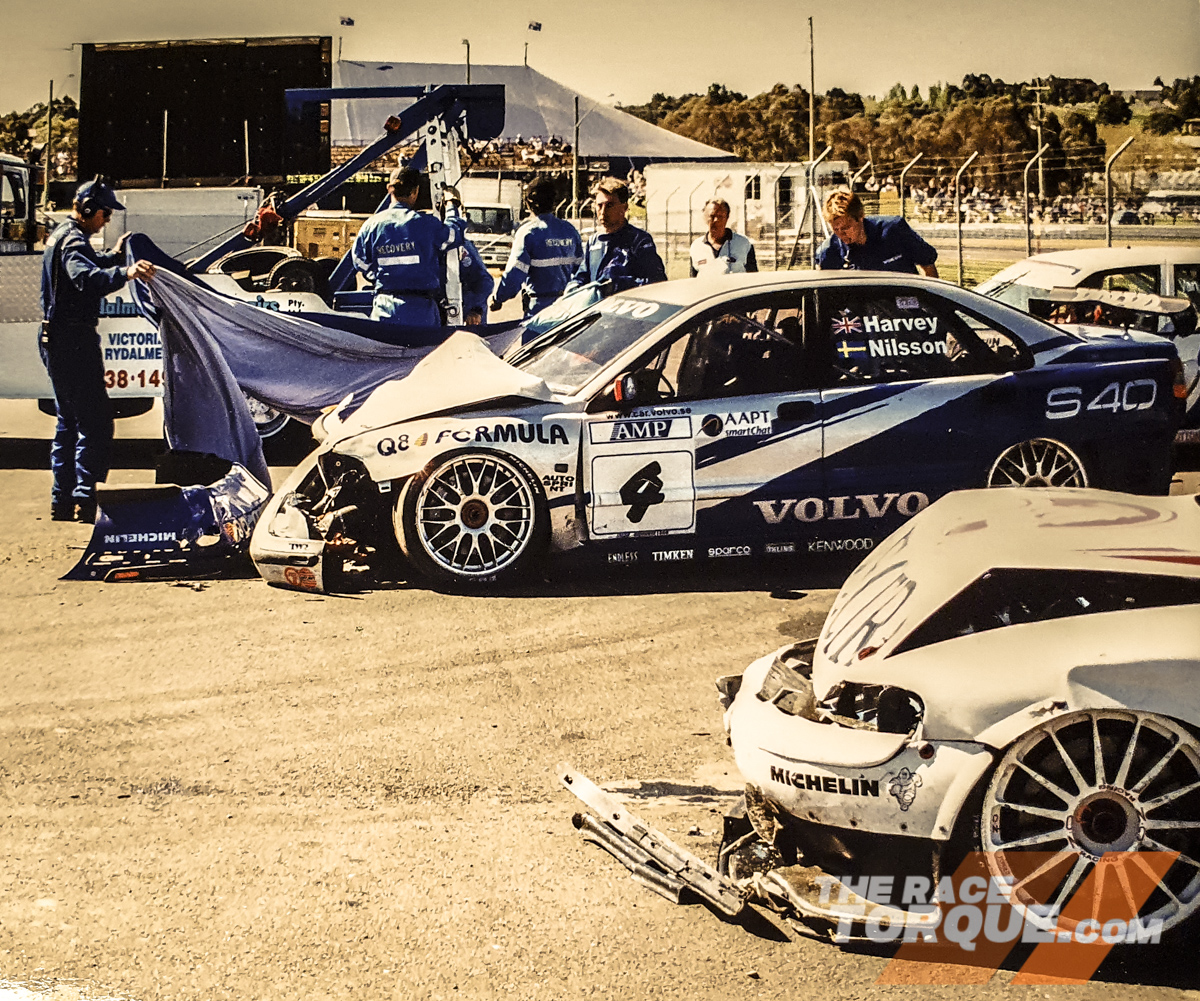 THE curiosity of the twin Bathurst 1000 events in 1997 and 1998 created some interesting memories.
IMAGES & WORDS: Mark Walker
While some of the Europeans failed to travel south for the second version of the Super Touring event in 1998, there were still plenty of interesting combinations.
The 161 laps wound up producing a fierce battle between the ultimately victorious Volvo S40 of Jim Richards and Rickard Rydell, and the Nissan Primera Steven Richards and Matt Neal.
One of the indelible memories from the weekend was the top-ten shootout; Rydell's pole lap was remarkable, a 2:14.9265 time, some 1.5sec faster than Richards in the Primera.
It was an immaculate lap from a 2000cc powerplanted machine.
Prior to the start of the race, deals were done, which saw Richards father and son face the starter from the front row.
Brad Jones and Cameron McConville were somewhat distant in third at the finish, ahead of the privateer BMW of Cameron McLean and Tony Scott, with the John Cleland and Derek Warwick in the lone remaining Triple 8 Vauxhall Vectra fifth.
The race unravelled for many on the leader's 84th circuit, when the New Zealand entered Nissan Sentra went full-Win Percy at McPhillamy Park and smote the wall.
The two Audis were running in tight formation when they came across the debris field, with the ultimately third place car dodging shrapnel at the last moment, which was comprehensive cleaned up by the sister Paul Morris/Paul Radisich machine.
Depositing the insides of the engine all over Skyline, chaos ensued, with the Greg Murphy/Russell Ingall T8 "Holden" Vectra hard in the fence alongside the Tim Harvey/Jan Nilsson Volvo S40, with the Wayne Wakefield/Malcolm Rea Toyota Carina late to the wall party.
A third attempt at the alternate 1000 on the traditional weekend became split, with politics seeing the Bathurst/Future Tourers in a 300km race which ran 10 laps short, and a bitza Super Touring field contesting a 500km encounter, which was flagged 31 laps before the scheduled duration.
Horrid weather that day in 1999 sealed the fate of the event, which was not to return.
But wait! There's More!
Here are a couple of pics from earlier in the year taken from George Shepheard's workshop of the remarkable Volvo between events.
A genuine rocket.