SUPPORTS BENCHED FOR SUPERCARS IN DARWIN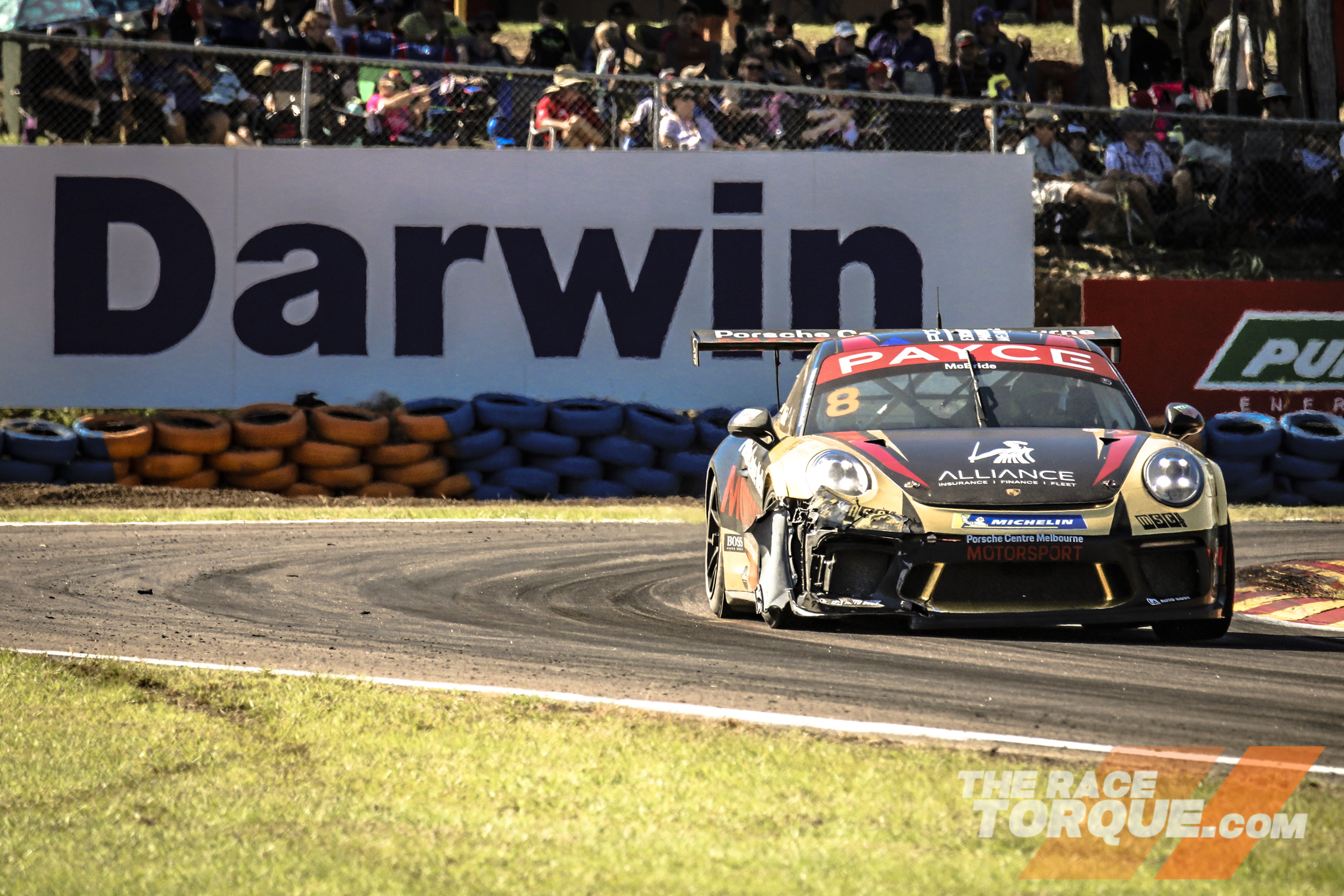 THE prospect of support categories racing in Darwin this year has been shut down, with the event set to only feature the Virgin Australia Supercars Championship.
WORDS & IMAGES: Mark Walker
It has already been announced that support classes are off the agenda for the Championship's return to Sydney Motorsport Park on June 27-28, and they appear to be an unlikely starter at Winton from July 18-19.
With the BetEast Darwin Triple Crown scheduled for August 8-9, and Townsville from August 29-30, a September return seems the most likely first outing for support classes, starting with the event at The Bend slated for September 19-20.
Speaking on this week's edition of On the Grid, the CEO of NT Major Events Tim Watsford said a focus on safely getting the Supercars circus to the Northern Territory will be the priority for 2020, with a June cut-off set to lock down all of the details of the rebooted event.
"At this point in time we've had to cancel all the support categories for this year's event, it's literally a case of let's try to get the Supercars here, it's what we're all going to work really hard to make sure happens," said Mr Watsford.
"Unfortunately because all of the support categories come from interstate as well, there is obviously that logistical challenge, beyond the 450 to 500 people that Supercars alone bring.
"We've had to draw a line in the sand now, and we really have to focus our attentions on the Supercars first and foremost, which unfortunately means support categories and (other) entertainment miss out.
"Concerts are a big part of this event too, we've unfortunately had to put a line through concerts as well for 2020, and pool all of our investment to ensure that 2021 is bigger and better yet.
"We've given ourselves until mid-June, or roughly six or seven weeks out from the proposed date of August 8th and 9th, to really cement in that Covid safety plan, making sure the teams can come in safely, and that's including broadcasters and officials.
"From that point we'll have a bit better view what the run into August will look like, and what restrictions may or may not be in place, then we can look at how the community can potentially be involved.
"If for example there would be a race tomorrow, there would be no community interaction, which would effectively mean no crowds, but we are really trying to keep an open mind.
"At least for the Territorians locally, it's a motorsport heartland, we all know that, and we want to try our very best to at least get something locked away for them."
Financially, to make the event a reality for 2020 there have been compromises made from both NT Events and Supercars.
"I'm not going to shy away from the fact that some of the reasons why we hold major events is to drive visitors from interstate – they are a key economic driver for the investment that the Government has in events like this," said Mr Watsford.
"We generate between $13-15 million from the event, and it's usually our biggest event for the Territory, which is a huge number when considering what else we do.
"Where we are now, we are behind the eight ball, but there are an enormous number of other benefits that we will work through with Supercars.
"The good thing from a commercial perspective with Supercars is that they have had a really blank page, they know that this is an extraordinary year, and we don't have to butt our heads commercially.
"We have agreed to work in good faith and really try to drive value on other areas if we can't get those crowds through the doors – and that's just not on a 2020 basis, but also potentially '21 and '22.
"We've got a long history, and we've got ten years ahead of us, we don't want to walk away from the partnership.
"The broadcast component in itself has quite a good reach, we obviously want to try and generate as much as we can out of that, and we will also utilise other areas as they become available, and drive that value that has historically been seen through economic impact."
Listen the full On the Grid podcast below, or through your favourite podcasting app. Catch the full list of our podcasts right here.