GALLERY: #TBT SUPER TRUCKS AT ORAN PARK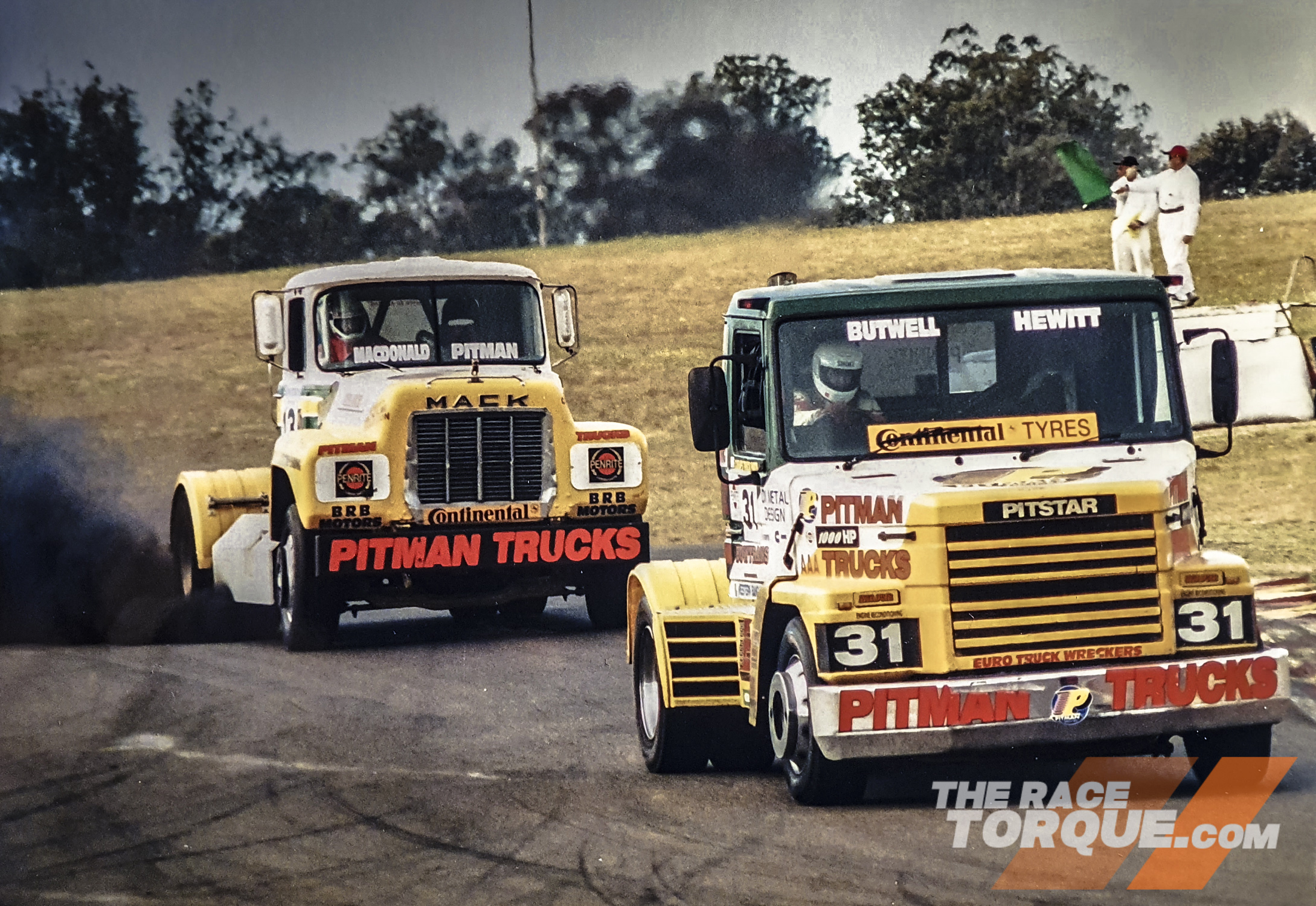 LAST week's walk down memory lane regarding Oran Park brought back a lot of memories – including those of the all conquering Super Trucks.
WORDS & IMAGES: Mark Walker
Here at The Race Torque, we are all about giving the people what they want, so we've dug deep into the archive to find these pics of the fifth round of the 2000 Australian Super Truck Racing Championship, which was contested in September.
While by the year 2000, Super Trucks might not have been the hot ticket they once were, it was still a show commanding of an audience.
The day was clearly well attended thanks to some genuine promotion; driving into Sydney there were multiple billboards selling the event, with lots of other promotional pieces found throughout the local community.
All told 19 trucks faced the starter, with the Super Prix main event ultimately taken out by John Falk over Glenn Dobson, Rob Russell and Inky Tulloch, with Rodney Crick and Luke Sieders non-finishers.
The under card included a strong turn out by the Australian Sports Sedan Championship, HQ Holdens, Appendix Js, Clubmans, and the almighty Daewoo Lanos series.
A heck of a show, even if the lack of diesel smoke filters eventually led to the formation of Formula E…