CROCS, CARNAGE & COVID IN TOWNSVILLE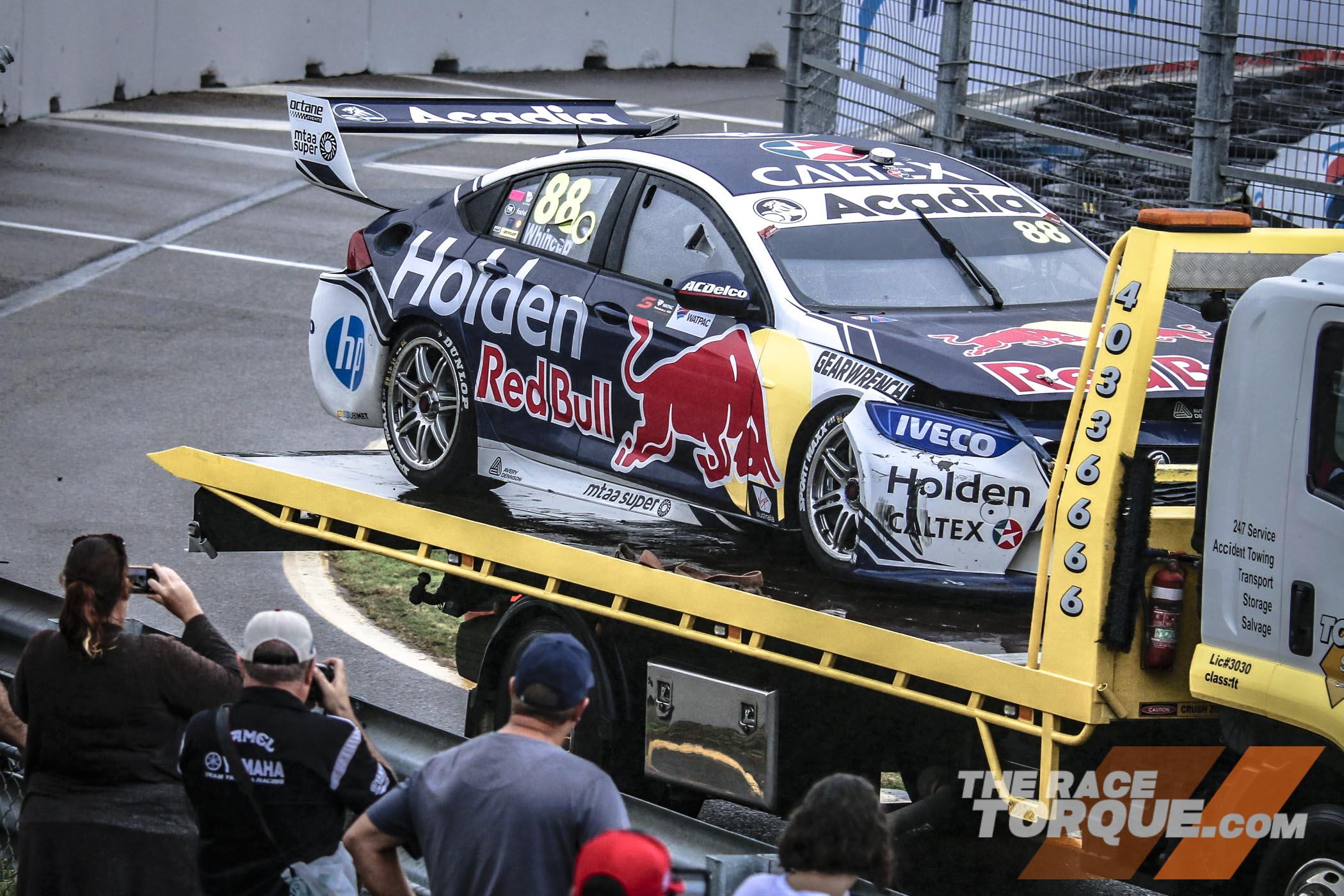 WE trust that groove in the couch is wearing in well, welcome to leg three of the Supercar Northern Stretch, as the circus takes on the NTI Townsville SuperSprint this weekend!
WORDS & IMAGES: Mark Walker
Trivia Time
0: Drivers have finished every Supercars race contested in Townsville, although five are one race finish short of the mark, seeing the chequered flag in 22 of the 23 races contested to date.
4.3: Best average starting position for a driver, belonging to Scott McLaughlin, with three of his 15 starts in Townsville being from pole. His last pole was race one in 2018.
4.8: Best average finishing position, Jamie Whincup leading Mark Winterbottom (5.6), Garth Tander (7.0) and Chaz Mostert (7.8).
4: Teams have won all of the races in Townsville, namely Red Bull HRT, DJR Team Penske, Tickford Racing, Walkinshaw Andretti United.
10: Wins by Jamie Whincup in tropical North Queensland, while on three wins sits Mark Winterbottom, Shane van Gisbergen and Garth Tander. Other victories belong to McLaughlin with two, while James Courtney and Will Davison have one victory apiece.
10: Most lead changes in a Townsville race from the Saturday races in 2015 and '17, two lead changes is the least, from race one in 2014.
11: The lowest starting position to win, Garth Tander in the second Saturday race, 2014. Jamie Whincup won from tenth earlier the same day.
15: Wins by Holden at Reid Park
1,295: Concrete blocks, 1,545 debris fence panels, with the number lopsided thanks to the permanent sections of concrete wall installed around the circuit.
1,575: Rick Kelly has completed the most laps out of anyone in Townsville, nine more than Winterbottom, although he has only led three laps. Winterbottom meanwhile has finished on the lead lap every time he has made it to the chequered flag (22 out of 23 times), to Kelly's 20 lead lap finishes. Frosty's exit on lap 47 of 64 in the Sunday race from last year has proven to be the difference.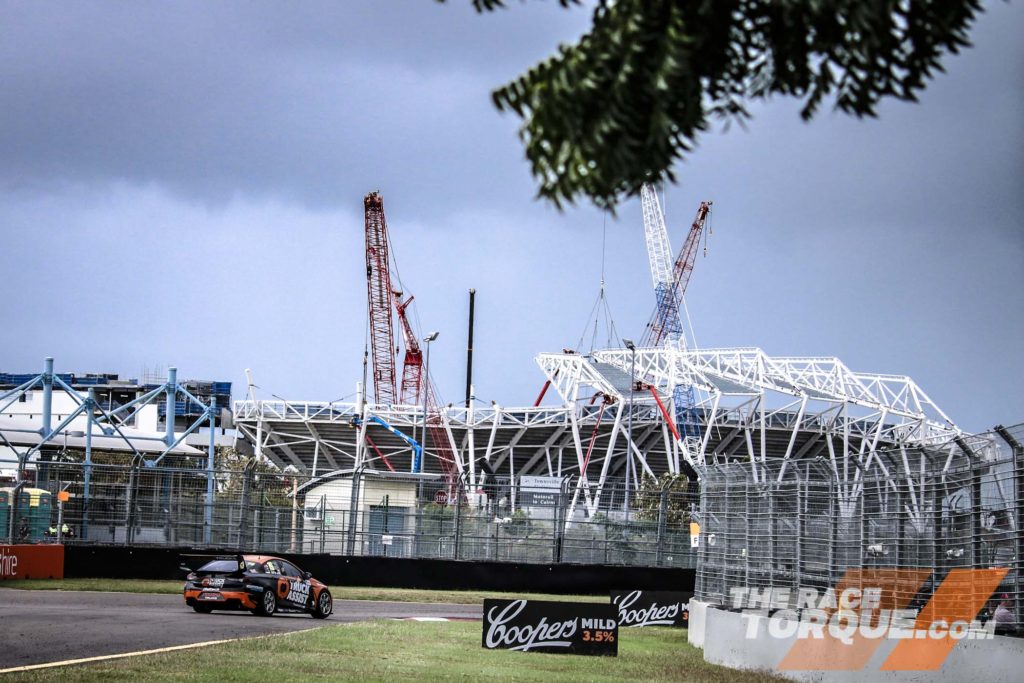 Fun Facts
NTI, supporters of this website, have recently announced a three year sponsorship of the event in Townsville. The company and its brands are prominent throughout the sport, now backing six cars and two events, including the Truck Assist Sydney SuperSprint, which had a last minute switch from Winton for 2020. Truck Assist is also seen on the cars of Lee Holdsworth and Jack Le Brocq at Tickford Racing, as well as the Walkinshaw Andretti United machines of Chaz Mostert and Bryce Fullwood. NTI meanwhile is on the flanks of the Matt Stone Racing SuperLite entry of Jake Kostecki and Zane Goddard, while companion brand Yellowcover backs Garry Jacobson's MSR Commodore.
THE funnest facts of all time: crocodiles have been reported in Ross Creek, i.e. the creek that the race track crosses twice. Ross Creek is a part of the Ross River system, which infamously lends its name to Ross River Fever, a non-lethal but debilitating tropical disease brought on my mosquito bites. Joy.
THE event returns to a three race format for the first time since 2014, when the event ran to a combined duration of 500km for the one and only time. The race has only gone time certain once, when unseasonable rain caused dramas in the Sunday race last year, the only time the heavens have seriously opened on race day in Townsville since 2009.
IN recent times, the area of the race track in Townsville has been used as a drive-through facility for COVID-19 testing, with testers moving elsewhere in the city for race weekend.
A total of 15 drivers have made one career event start in Townville, with the list including internationals such as Jacques Villeneuve, Robert Dahlgren, Richie Stanaway and Maro Engel. The lone start locals have included Ash Walsh, Andrew Thompson, Taz Douglas, Alex Rullo, Tony Ricciardello, Mark McNally, Warren Luff and Kurt Kostecki. This weekend Chris Pither, Garry Jacobson and Macauley Jones look to move off the list, while Bryce Fullwood, Jake Kostecki and Jack Smith are debutants.
ONLY once has every car finished a given race in Townsville – race one from last year.
TYPICALLY the Supercars visit to Townsville coincides with school holidays, in part due to the fact that the race loops past Townsville State High School, which is located at the final turn. The school grounds are also typically used as a car park on race weekends, although with the COVID-19 reshuffle of the world, the two day meets over the next two weekends shouldn't be a massive inconvenience to the school kiddies. However, I would be completely distracted and unable to study if my school were race track adjacent, race meetings or not…
THIS is the first Supercars visit to Townsville since the opening of the nearby Queensland Country Bank Stadium, which this week played host to the Jeff Horn/Tim Tszyu fight. Next Sunday after the races, the venue is scheduled to host the NRL Cowboys versus the Dragons, with a 6:30pm kickoff.
IN Paul Dumbrell's six race starts in Townsville, he made a habit of being a hard charger. Despite an average starting positon of 18.7, he ended his career with an average finishing position of 9.2, seventh on the all-time list. In every single race contested he improved upon his starting position, especially so in his final race, where he climbed from 28th (and last) at the start to be placed ninth.
NICK Percat, Scott Pye, Jack Le Brocq, Macauley Jones, Garry Jacobson, Todd Hazelwood and Chris Pither have never led a lap in Darwin.
WHEN is a street circuit not really a street circuit? In Townsville, about 70% of the track is permanent, even with some permanent concrete walls installed. The pit building is also a permanent fixture, with its various areas able to be rented (outside of race weekends) from the City of Townsville Council.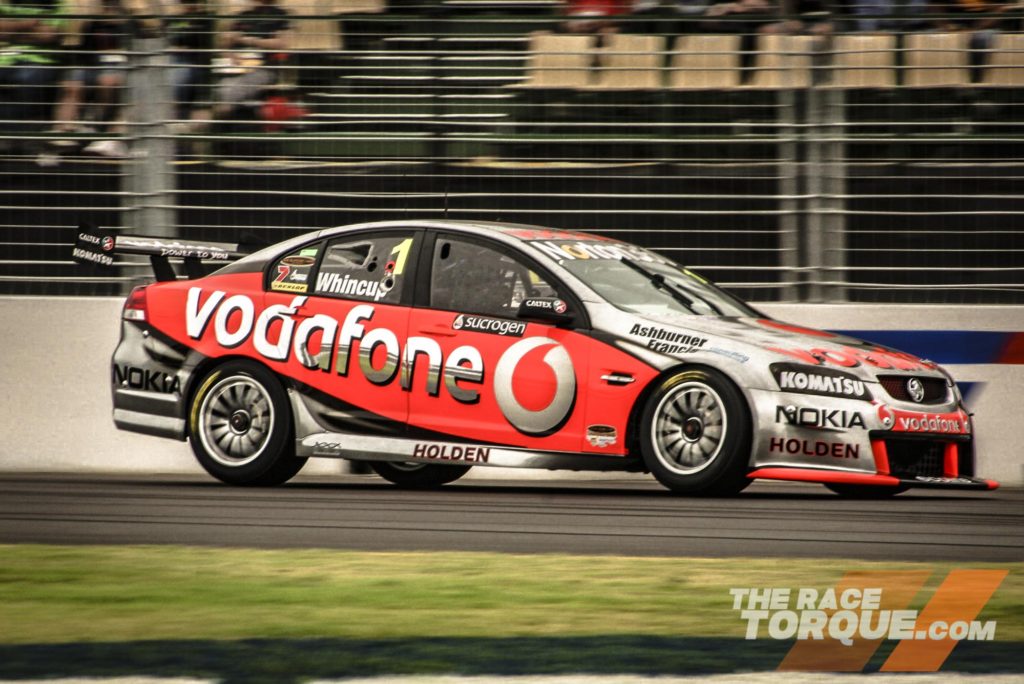 The History
2006: The idea of a V8 Supercars event was first floated by local businessman Peter Fowler.
2008: All systems go! The Queensland Government provide $14.61mil towards the project, the Feds $10mil, and the Townsville Council $4.97mil, with the state tipping in $2.5mil a year for the first five years of the event.
2009: The inaugural event drew over 168,000 spectators throughout the three days, with the meet earning that year's title of V8 Supercars Event of the Year.
2012: Garry Jacobson has an enormous flip in his Formula Ford after tangling with Shae Davies.
2013: Will Davison wins, but fences himself during the burnout.
2015: A burnout ute shunted into a course car, below.
2017: Calum Jones has a sizeable flip on the run into the second last hairpin in his Toyota 86.
2019: The Sunday race started with Scott McLaughlin and David Reynolds coming together, and ended with Nick Percat in a fireball.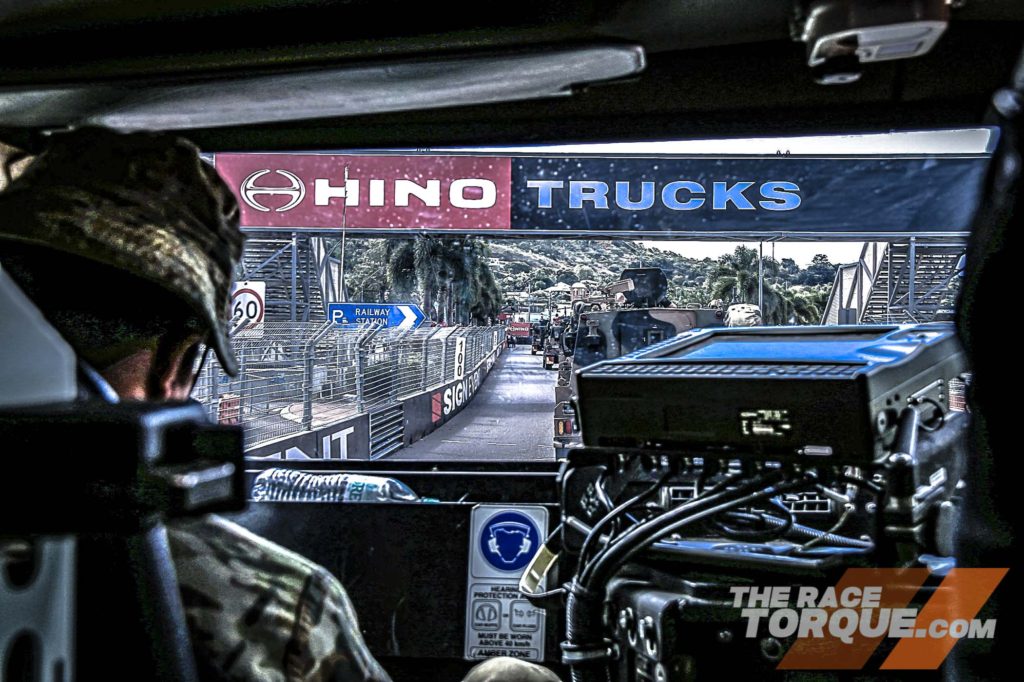 Insider Trading
Best Local Feed
You typically can't go too far wrong with a trip up to The Strand – options galore, but we would typically settle on the Seaview Hotel or similar, it's all good!
Best Local Beer
You cannot go past the Townsville Brewery, which is located within the clock tower building just over the Ross Creek bridge on the corner of Flinders and Denham. A short stagger from the track, but worth it.
Best Local Things to do After Racing
There are two main things to do in the area, because: Townsville.
1) Scale Castle Hill – car is easier, using your legs is more energetic.
2) Visit Magnetic Island – use a boat, swimming 8km can be a strain.
Best Traffic Tip
As typical with street events, free street parking is a hike away, or you can park nearby and get severely price gouged. Consider taking one of the free Sunbus options, especially if you plan on sinking a tin or two.
Best Spectating
Options this year are much more limited than in the past, although you can still access most of the best bits. Punters will be able to access the outside of the track from turn five around to opposite the pits. Turns five and six are good value, ditto the turn 10 sweeper, while the lack or corporate areas around the Hairpin will give you some new areas that haven't been available previously. Move around – why not take in a race start next to the grid? That is always worth the price of admission.
Best Photography from Punterville
So. Much. Catch. Fence. Slow your shutter down and give it a big pan, try the inside of turn five or seven from the 2020-spec fan area.