PODCAST: Todd Hazelwood on how to turn on a tyre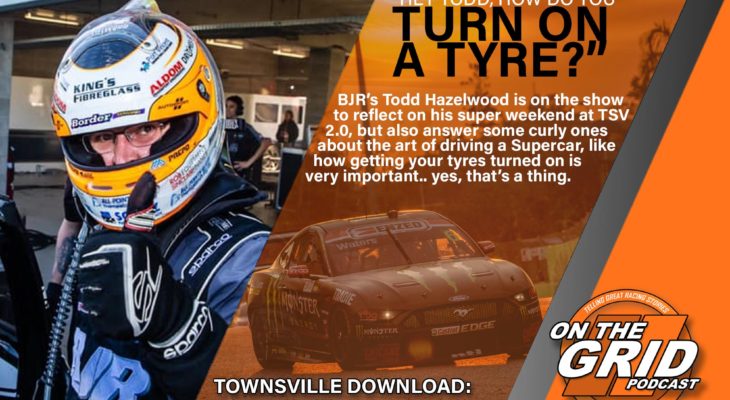 BRAD JONES RACING ace Todd Hazelwood is our guest this week and as well as recounting his hugely impressive weekend in Townsville last time out, he's also giving us some insight into what it's like to drive a Supercar.
Using his own battles to qualify well this year as an example, Todd guides us through what it takes to 'Turn on' (the innuendo is real) the Dunlop tyre for that one lap dash, how BJR and Tickford, for example, do things differently and what it's like to feel a brand-new tyre on a one-lap dash.
It's a fascinating insight into how these ace drivers are working on their own driving, as much as the car itself, to get the most out of the package in a bid to get up the front.
Plus, there's a British GP review and then a recap of the most excellent TSV 2.0 weekend that saw some of the best racing of the season. There's a full crew this week, too: Tony Schibeci joined by Craill, Walker and Rodgers for the debrief.
Episode 25 of the year is now online – listen to it now, later, on demand, on your drive to work or whenever you get your podcast fix! The show is live now via the player below, Spotify, Apple, Google or via the Radio Show ltd. Network of channels at 9pm Thursday night UK time, on RS1.