AUSSIES AT LE MANS: Part 4 – Vern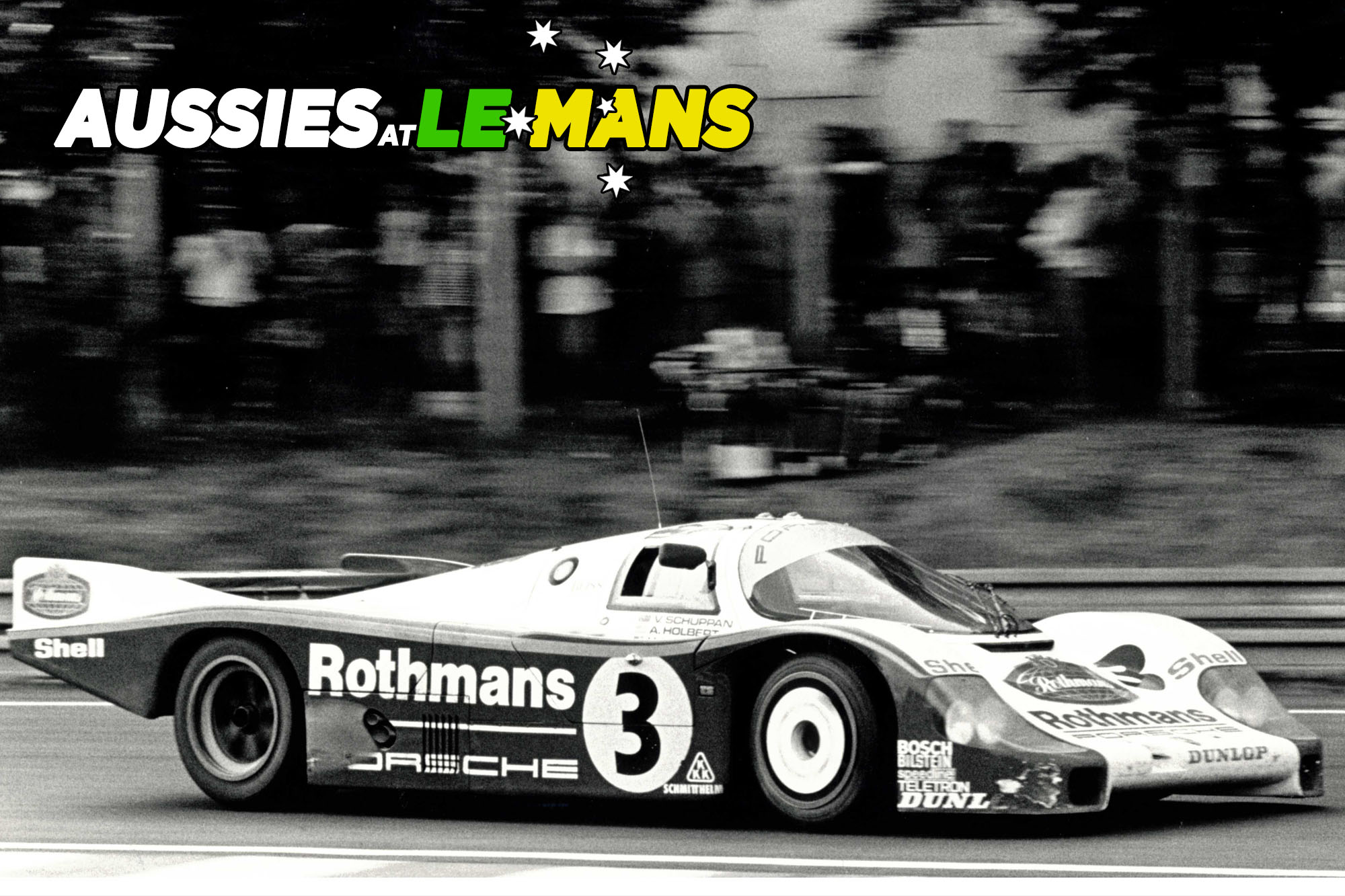 VERN SCHUPPAN is Australia's best known, least-known racing driver.
If he were English, the quietly spoken man from the mining town of Whyalla, in regional South Australia, would be feted as one of the greatest of all time in his field.
Read Part 1 of 'Aussies at Le Mans' here.
Read Part 2 of 'Aussies at Le Mans' here.
Read Part 3 of 'Aussies at Le Mans' here.
Instead, this high achieving Sports Car legend flew under the radar in Australia, despite arguably becoming our finest ever export in the field and just our second ever Le Mans 24 Hour winner.
Schuppan left Australia young with a dream to pursue his motorsport goals, which included Formula One.
A highly accomplished karter, he found success in Formula Atlantic competition in the UK, which opened the door to a test with the iconic BRM Formula One team.
His testing role with BRM led to his Formula One debut two years later in the 1974 Belgian Grand Prix, where he finished 15th. He attempted six further races with Ensign, before a one-off race in Sweeden the following year with Graham Hill's team, which ended in a retirement.
His final role in of the F1 dice came in 1977 with John Surtees team. 7th in Germany was his best result of the four races he started, though a failing relationship with the two and four-wheeled champion saw that door close at the end of the season.
A move to the United States came next with a shift to USAC Champ Car and IndyCar competition. Schuppan made his Indy 500 debut in 1979, however it was in 1981 when driving for Theodore Racing in a Cosworth-powered McLaren M24B that he made his mark on the Indy Car scene. He qualified on the outside of the sixth row of the grid – direcrtly behind rookie, Geoff Brabham, but made great headway in the race and would ultimately finish third.
Somewhat sadly, his performance was overshadowed by the massive feud over the finishing order between Bobby Under and team owner Roger Penske, and runner-up Mario Andretti in what remains one of the most controversial Indy finishes ever.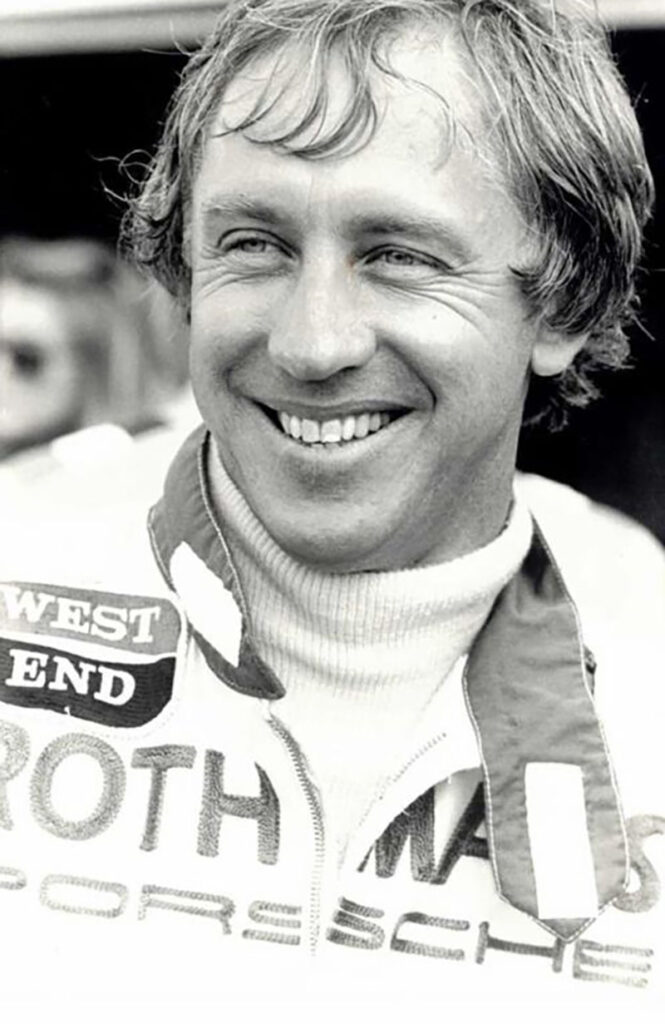 However it was at Le Mans where Vern found his groove.
He made his debut at La Sarthe in 1973, driving a Gulf Research Racing Mirage M6 with Mike Hailwood and John Watson, failing to finish.
With the same team he finished third in 1973 and then with Jean-Pierre Jarrier second in 1977, again driving a Mirage GR8. Two challenging years followed, however it was a move to Porsche in 1981 where things really began to gell.
Schuppan finished 2nd in 1981, driving a Porsche 936 with Jochen Mass and US legend Hurley Haywood.
The debut of the 956 a year later saw Schuppan and Mass second outright again, however in 1983 it all came together – though only just.
With Haywood and Al Hobert sharing the driving duties, Schuppan's Rothmans Porsche 956 was walking wounded at the end of the 24 Hours, limping to the line after overheating issues caused engine damage. Remarkably, the engine seized on the final lap however was able to be re-fired to limp to the line.
In the sister car, British ace Derek Bell was flying. He unlapped himself from Holbert and in one of the closest ever finishes at La Sarthe, fell just 17 seconds short of passing the team car as it limped toward the line.
The car died as it crossed the line, but it didn't matter: Schuppan was a Le Mans winner for the first time, after a decade of trying.
Without significant knowledge of Bernard Rubin's achievements in the 1920s, many hailed it as the first Australian victory – regardless of that, it was a towering achievement and outside of the Formula One world titles achieved by Brabham and Jones, ranked as one of the most significant motorsport achievements by an Australian on the global stage to that point.
Ironically, Schuppan defended his win with Jones the following year – finishing sixth – and would return to Le Mans a further six times.
His final start came in 1989 where, driving a Porsche 962C, one of his co-drivers was a Brabham – Sir Jack's middle son Gary sharing the driving duties. They finished 13th outright and 10th in class, capping off Schuppan's remarkable career with a strong result.
Vern Schuppan's 16 Le Mans 24 Hour starts make him the second most experienced Australian ever to tackle the race; and his five outright podiums and one victory certainly the most successful.
His is a career played out behind the curtains, without the headlines of the World Champions and household names around him. Regardless of that, Vern Schuppan remains one of the very best ever to tackle the around-the-clock epic – from Australia, or any part of the world.
---
LISTEN to our 'Aussies at Le Mans' Podcast feature on Spotify, Apple Podcasts, Radiolemans.com or via the player below!