Supercars Sponsorship Audit 2022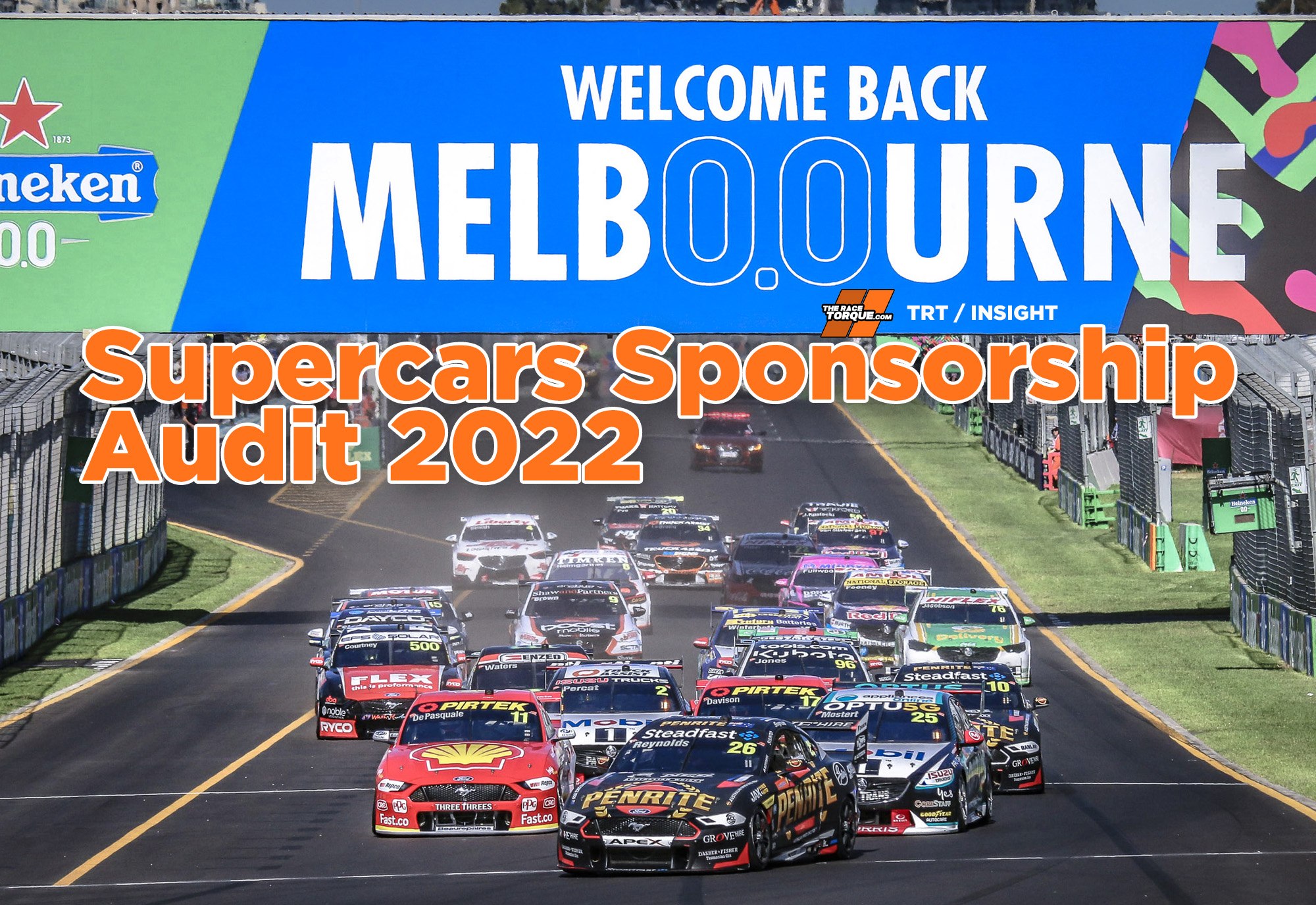 For 2022, a total of 475 companies have 646 deals in place with the Supercars Championship, the 11 full-time teams, and 25 rostered drivers.
In the first of our annual deep dives into the industry, we set the stage to chart the sponsorship game at the top end of the sport as trends develop into the future.
---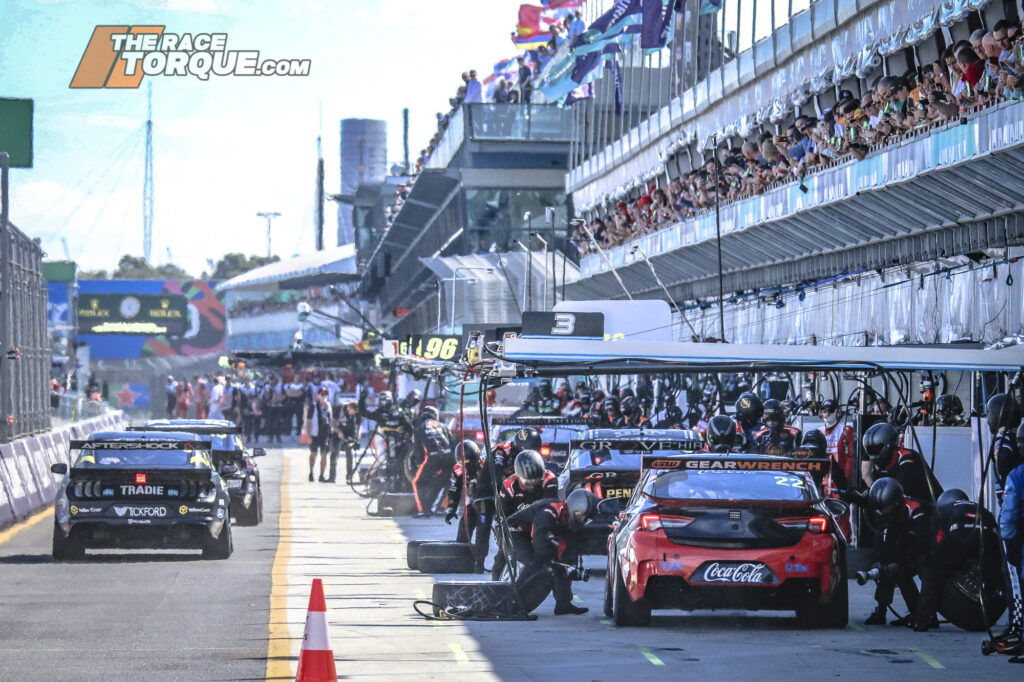 Methodology
FOR the most part, it is easy to find out who sponsors which property in the sport by logging onto each respective website – simple.
However, the catch – most Supercars drivers have discarded their own websites.
Of the 25 drivers engaged in the series (for this exercise, including Garry Jacobson), 17 drivers don't maintain a current website, which seems low.
So, well done to Will Brown, Todd Hazelwood, Shane van Gisbergen, Mark Winterbottom, David Reynolds, Chaz Mostert, Cam Waters and Andre Heimgartner for making this task easy.
For the others, every effort has been made to use the driver's social media channels to tally up their sponsors, which was relatively easy for some, and incredibly difficult for others.
From there, each of the companies has been sorted into its relevant market segment.
Obviously, this survey only scratches the surface at the elite local level – there are many more brands involved with other classes, and other facets of the sport.
---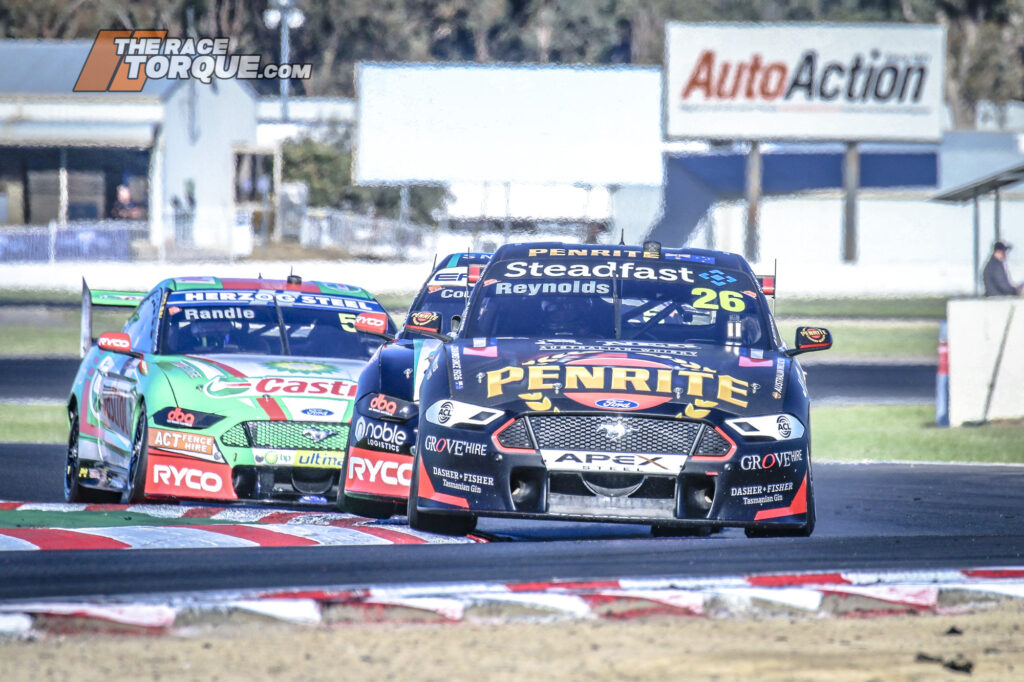 Companies
COMPANIES involve themselves in motorsport for a variety of reasons.
Obviously, there is the exposure of a major, truly national sport, that attracts big, engaged and knowledgeable crowds, draws in a significant TV audience, and generates strong loyalty from well-defined demographics.
For many companies, that brand exposure is a significant attraction, but it isn't the only reason to go racing.
Take the business-to-business opportunities.
A prime example is National Transport Insurance, which has its NTI and Truck Assist brands widely promoted via various assets, from the series, the NTI Townsville 500 event, teams and drivers.
The company makes these sponsorships work due to the B2B opportunities presented – many organisations involved in the sport maintain significant truck fleets, with Supercars a conduit in opening up direct lines of communication between key decision makers.
Then there is customer engagement – an area where sponsors of The Race Torque, Doric, have specialised.
With a small quantity of signage onboard the Shell V-Power Racing cars and a personal agreement with Will Davison, Doric focuses more on activations – corporate events around the country, on and off track, that engage directly with customers.
There are so many add-on features that can be incorporated for partner companies – from ride days to garage tours, pit walks and more – the good organisations are great at making memorable experiences, that subsequently hook companies in for the long haul.
Each of the 475 brands that are engaged with the sport has its own reason for being involved and derives value in its own unique ways.
Leading the way for companies with the most partner properties are PPG Industries and NTI/Truck Assist on eight each, on six are Boost Mobile, Coca-Cola, UNIT and Bell Helmets, on five are Air & Allied Sales, King Springs, and Mechanix Wear, while on four are BP, Ford, Grove Hire, Authentic Collectables, Wash It, Nulon, Red Bull and Supercheap Auto.
Looking at this mix, some companies are involved at a major level across multiple facets, others are at a supplier level over many teams.
Also of note, several team owners have listed as sponsors their own primary trade or companion companies.
Some examples include Walkinshaw Andretti United with other brands under the Walkinshaw umbrella, including New Age Caravans, Shell V-Power Racing with Formula Digital, Truck Assist Racing with iSeek, Team 18 with Waverly Forklifts, Grove Racing with Grove Hire, PremiAir Racing with PremiAir Hire, CoolDrive Racing's suite of house brands, including Racer Industries, Tickford Racing with Tickford and Skye Sands, and Red Bull Ampol Racing with Local Legends, amongst others.
Of course, depending on the setup of each organisation, there can be legitimate taxation reasons for tying various businesses into a race team – Supercars team owners don't succeed in the business world by wasting money.
---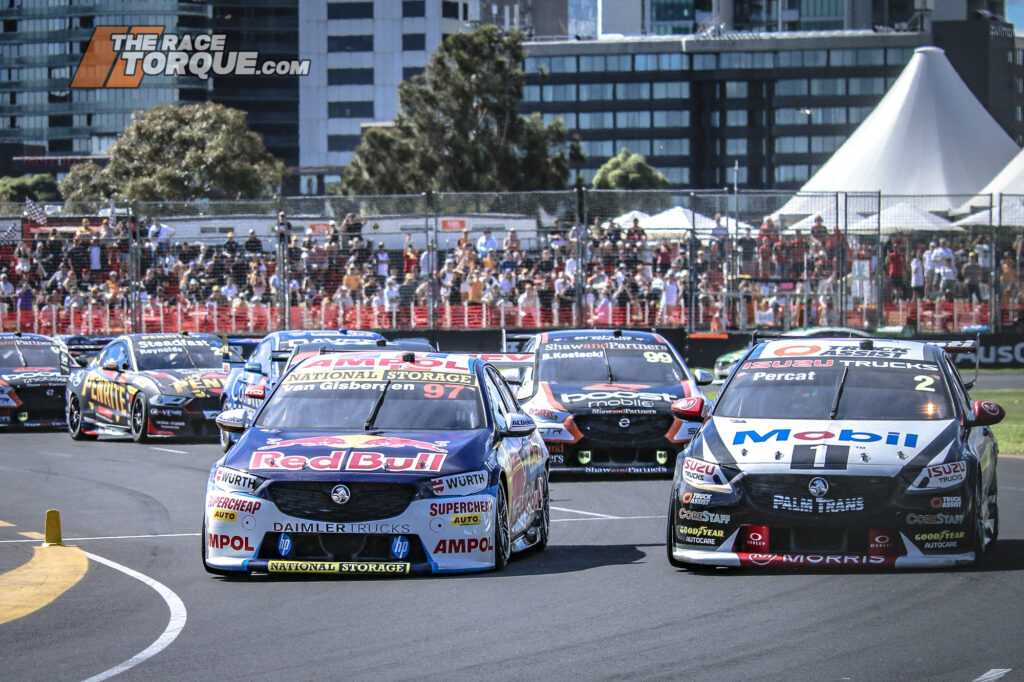 Industries
A NOTE on this section – pigeonholing businesses into a defined list of industries is somewhat difficult – many companies offer diverse products and services across broad marketplaces.
Some of the 476 companies offer products, others services, some both – but we have tried our best to group the brands into the area relevant to the Supercars' involvement.
A total of 28% of Supercars sponsors are predominantly focused on the passenger car, general automotive and motorsport-specific space across a diverse range of fields, led by:
Parts suppliers – 9.6%
Motorsport product/service focussed – 4%
Car dealerships and dealership groups – 3.1%
Workshop and other supplies – 3.1%
Lubricants – 2.1%
Service providers – 2.1%
Aftermarket parts chains – 1.4%
OEMs and aftermarket upgraders – 1.2%
Other – 1%
The transport sector is also sizeable – 9.6% covers trucking company operations, services, supplies, truck dealerships and manufacturers.
A total of 7.3% is involved with industrial equipment, supplies, services, plus machinery and tools, while 5% are based on various construction products, services and supplies.
Clothing, travel gear and eyewear account for 4.4% of sponsors, while 3.5% are food and beverage based.
There are some interesting standout sponsors who are lone rangers in their field, such as New Holland agricultural equipment, Cub Cadet mowers, WM Waste Management, National Storage and Rosche toilet paper products, to name a few.
Meanwhile, in a sign that it is 2022, Swyftx and NGSCrypto bring the blockchain action to the Supercars grid.
Without running a complete analysis of previous seasons, a couple of notable drop-offs are security, think Wilson Security, Sargent Security and others, as well as alcohol, which for a time had multiple major deals in play through brands such as XXXX Gold, Bundaberg Rum, Jim Beam, Jack Daniels and The Bottle-O.
Also, the fall in drivers seeking personal endorsements has seen fewer bicycle and motorcycle brands listed in 2022 than in previous times.
---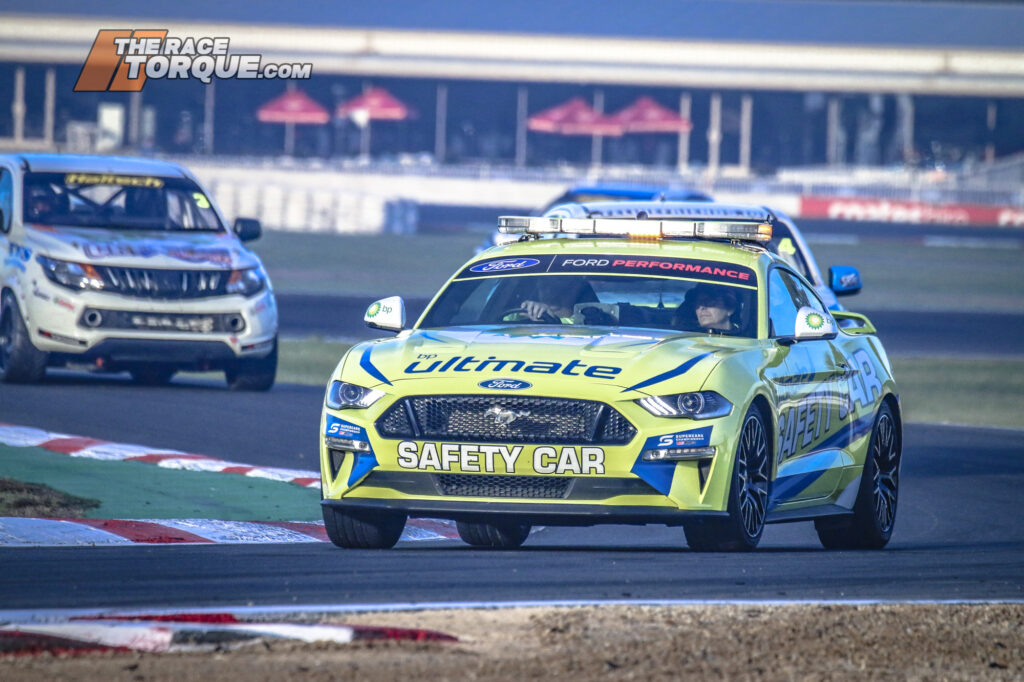 Series
SUPERCARS has multiple avenues for partnering with businesses to provide value.
Obvious outlets include title sponsorships, such as with Repco, through to event naming rights partners around the grounds, including Beaurepaires, Ned Whiskey, Bunnings Trade, Pizza Hut, NTI, Penrite Oil, Boost Mobile, and Repco, again.
Then think of the Supercars implemented signage around the tracks, styrofoam boards, the virtual signage inserted into the TV coverage, safety cars (i.e. both BP and Ford), recovery vehicles, and so on.
Then there are components of the broadcast that are sponsored, such as the Hino Hub, the Truck Assist Starting Grid, digital website facets, and more.
Although the particulars of the current TV deal have not been disclosed, it is worth over $200 million in cash and advertising.
In previous arrangements, this advertising component has included set ad spaces in the telecast, as an example, the first ad coming into an ad break, which Supercars could on-sell to partners, or use to promote upcoming events.
The series also has a wide range of corporate hospitality options in its arsenal, while a value add to brands is that they become the "Official X of Supercars", which last week grew to include Villi's, the Official Pie of the Repco Supercars Championship for 2022.
The Supercars sales team is in a position where they can mix and match various components of their offering to piece together suitable packages for each partner.
As mentioned previously, not every brand engaged with Supercars is at an official partner level.
For instance, brands may take out deals for on-track signage with Supercars, or back the standalone Supercars-owned Bathurst 12 Hour, which features many bespoke partners.
---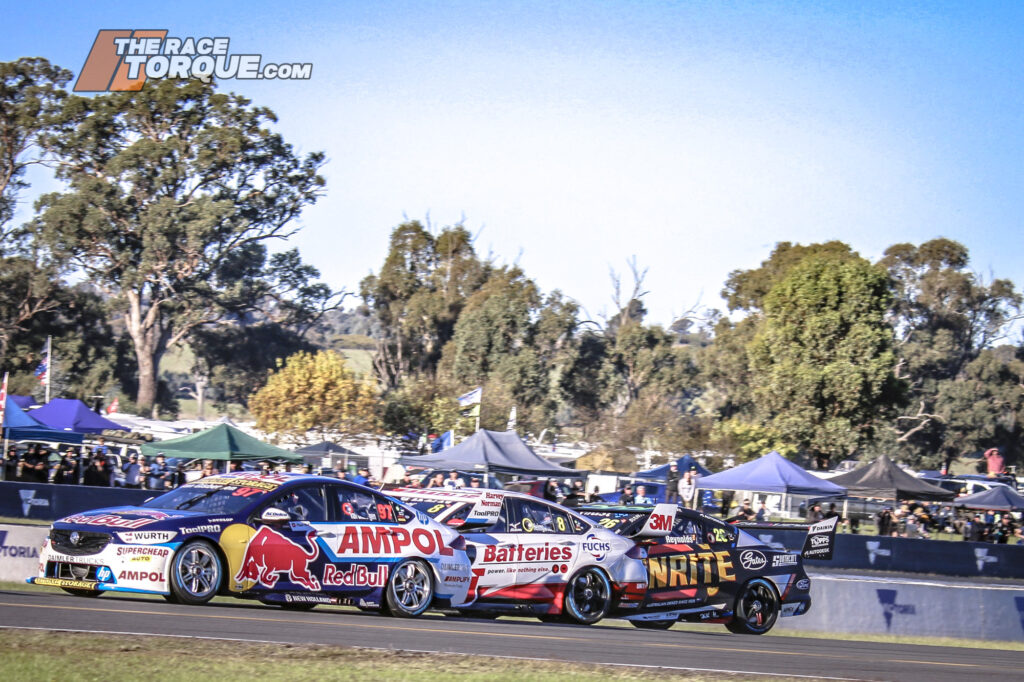 Teams
THE teams are clearly one of the most visible aspects of the sponsorship picture, with the race cars the core focus for fans and TV cameras.
For brands, motorsport can have great appeal – unlike a football team, a Supercar is decked out entirely in their corporate colours and messaging, plus there is in-car signage real estate, a massive B-Double truck, garage infrastructure, race suits, team clothing, merchandise and more.
Perhaps the best breakdown of the sponsorship game can be found at Red Bull Ampol Racing, which split partners into tiers:
1) Title sponsors
2) Major sponsors
3) Official team suppliers
Obviously, the investment and commitment required at the different levels vary greatly, and can differ considerably from one end of the grid to the other.
At the top end of town, expect to spend at least six figures for the smallest on-car sign, and a solid seven figures for official naming rights.
Meanwhile, at the other end of the pecking order, a lower six-figure sum could get you significant signage on a car, while team suppliers are sometimes seen sneaking on backmarker vehicles with a small signage space as consideration for products and services.
An interesting case study of the B2B model is CoolDrive Racing.
Much in the same tone as the Supercheap Auto and Kmart Racing efforts of previous times, the Blanchard squad have seen an increase in the various business suppliers that have appeared on their second-year Mustang.
On average, in 2022, teams are maintaining 39 partnerships each.
Batting above average is Brad Jones Racing (59), Truck Assist Racing (57), Red Bull Ampol Racing (57), Tickford Racing (52), and Shell V-Power Racing (49).
At the lower end of the scale, PremiAir Racing have 12 listed partners, which is entirely understandable for a first-year team that was drawn together very late in the piece.
Clearly, older, established teams have an advantage in that they have been able over the years to draw together a large resource base, especially with suppliers.
On that, it also makes sense for the four-car outfits such as Brad Jones Racing and Tickford Racing to feature prominently, with suppliers – even of smaller disposable commodities – providing considerable value when spread across a large operation.
---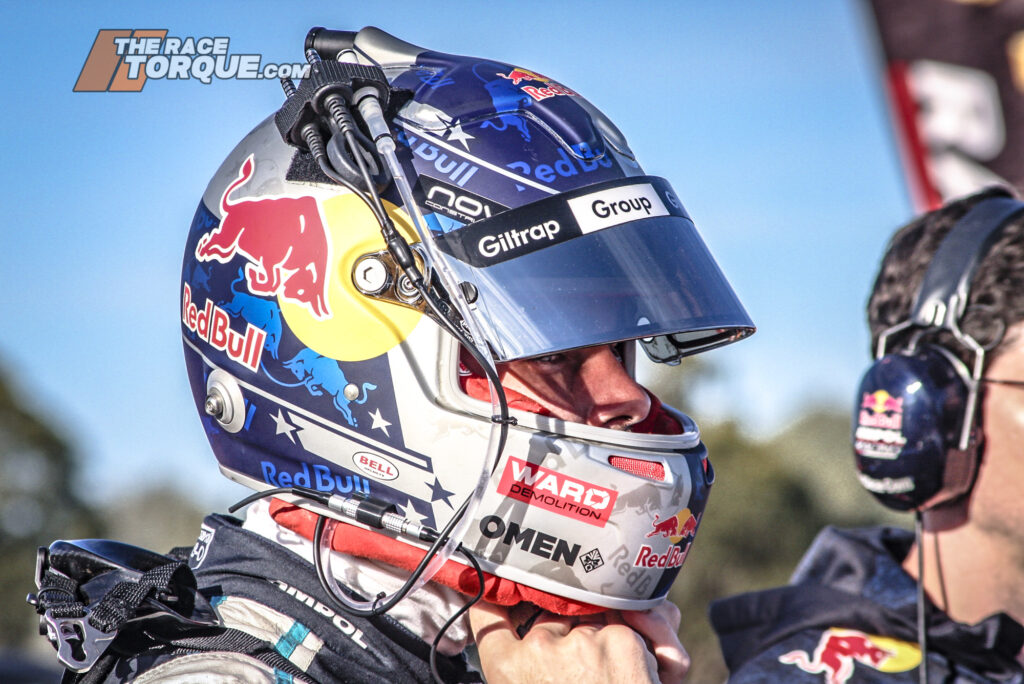 Drivers
DIFFERENT drivers have different ways they derive income – depending on many factors, including their team and place in the pecking order, plus their outside business commitments.
Some drivers are on a solid wage from their team, others bring money to their drives, (via family or through sponsors), possibly taking a portion of the investment as a wage.
In a similar vein, some have agreements with their teams that their 'wage' can be derived through on-selling signage on their race cars.
Enlisting personal sponsors has its pros and cons.
Pro – you earn more money.
Con – you have to work for it – the more sponsors, the more time and effort required, most likely requiring a level of management to attract, organise and service the partners. This management costs money too.
Ultimately, it comes down to the priorities and preferences of the individuals.
At the top, we mentioned eight drivers who maintain their own websites, and this is a reasonable guide to those who are most active on the personal sponsorship front, typically with a level of management in play.
It's worth noting too, that the major sponsor on a car isn't necessarily a personal sponsor of the driver – quite often a driver's contract will allow for the team to take a certain quantity of space on the driver's helmet, for instance, the visor, while the driver will get a portion of the driving suit in return for their own sponsors.
Also, it is known that some leading teams have previously dictated to their drivers a maximum number of personal sponsors that they can carry at any time, so as not to diminish the value supplied to the core team partners.
It's also worthwhile keeping in mind that the scope of personal sponsorship arrangements varies from six figures at the top of the charts, through to mates deals and contra at the other end.
The undisputed clubhouse leader in terms of the sheer quantity of backers is Todd Hazelwood, who has famously grafted his way to the big league on the back of amassing a total of 27 listed backers, with his membership program adding to his support base.
Shane van Gisbergen has 15 named sponsors, with his New Zealand presence particularly strong, while Chaz Mostert's 12 partners feature some blue-chip staples like Woodstock Bourbon, Optus, Supercheap Auto and Mobil 1.
On average across the field, drivers have 7.3 personal sponsors each.
Remember how we've banged on about driver websites?
Those with websites average 11.6 partners each, and those without average 5.2.