Goodwood of the Wild West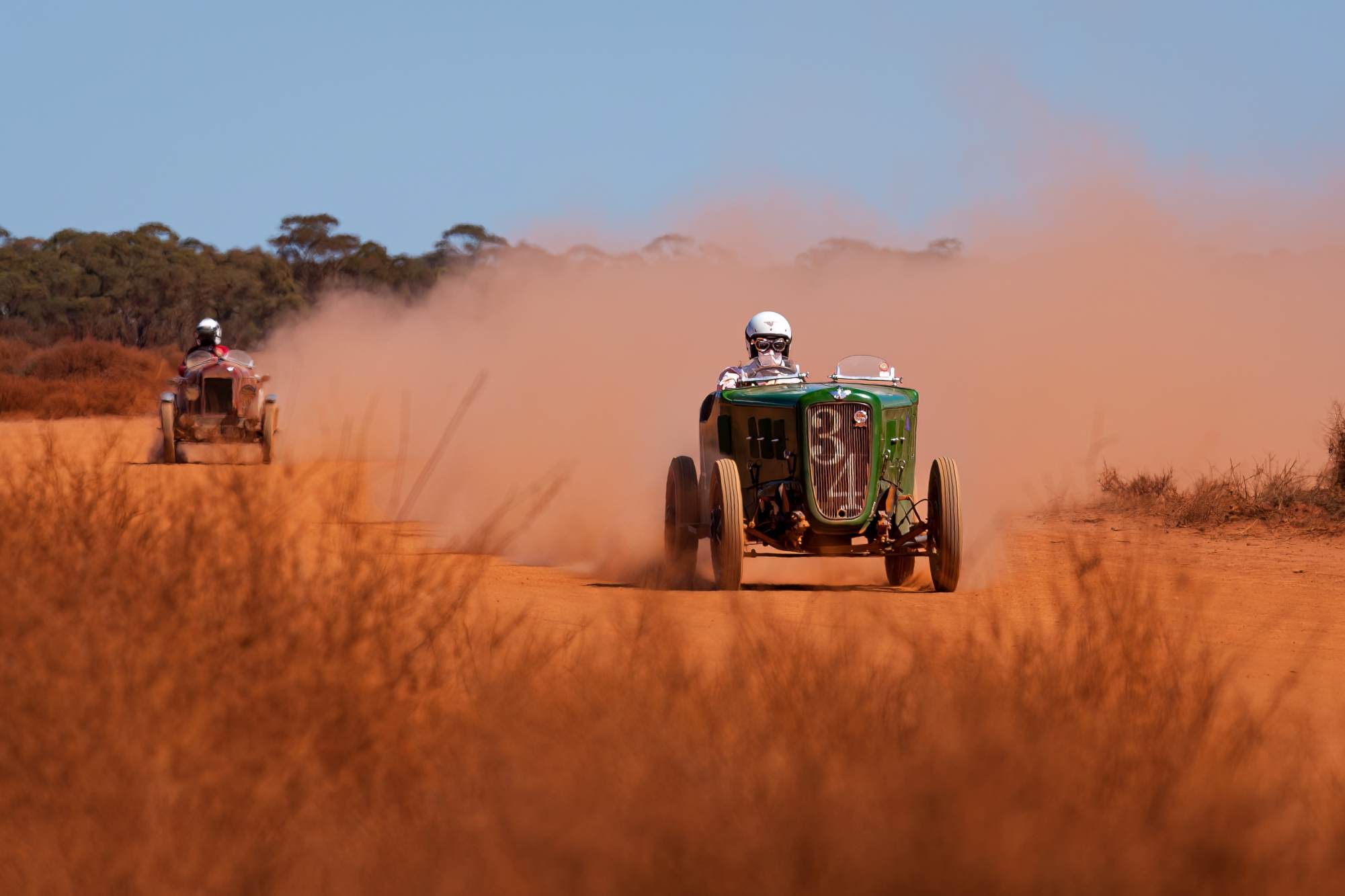 A 35km trip beyond Kalgoorlie's Super Pit lies the claypan dry lakebed of Lake Perkolilli, a mainstay from the frontier days of Western Australian motorsport, which recently was once again revived for period racers to rip up the red dirt.
2022 images with thanks to Unlabelled Photography
Hard, smooth, flat and dusty, it was the ideal playground for local motorcyclists in the time after World War I, and by 1924, car racers based in the state's capital of Perth, some 600km away further West, had become aware of its potential.
---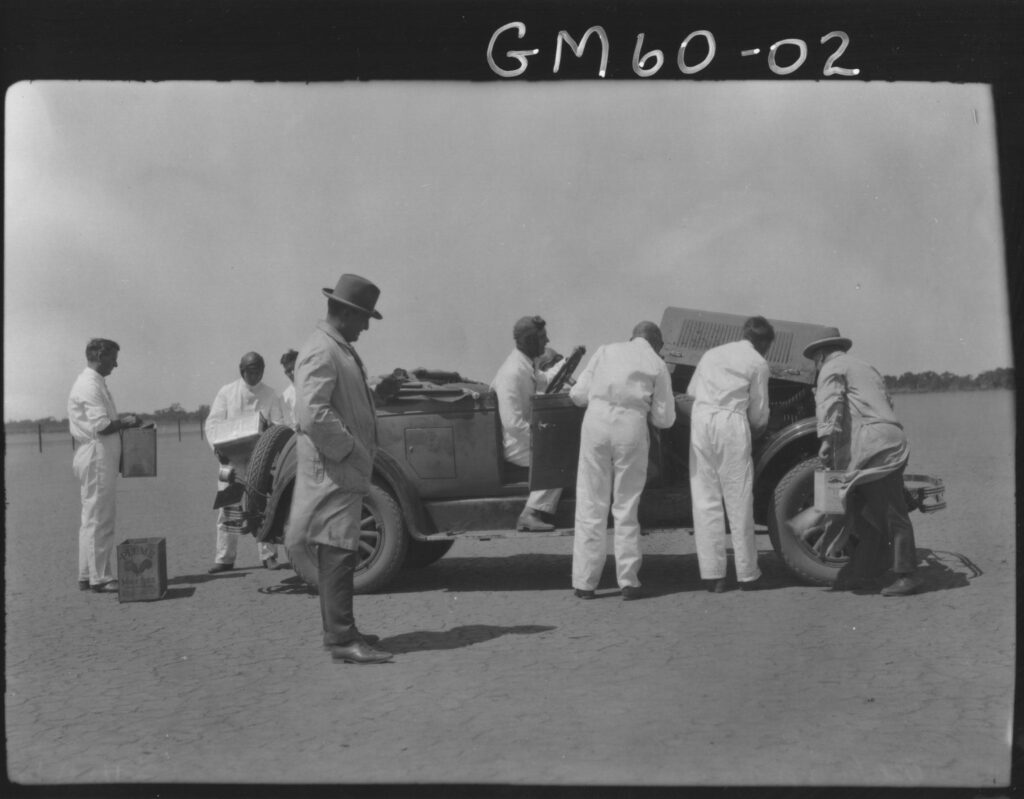 Images courtesy of the Western Australian Museum Collections
---
A two-mile, 3.2km circle was pegged out in the clay, with a grandstand added to the amenities of the bare bones facility in 1926.
Meanwhile, sandbags at opposing sides of the circle created chicanes, with the modified layout referred to as the "Grand Prix Circuit".
The goldfields facility held some significant events for its time, for instance, the 1927 State Motor Racing Championships, and the 1931 West Australian Grand Prix, with the Speed Carnival a regular annual fixture.
Activity took place at the lake from between 1914 through '39, with exceptions being '32 and '33.
---
---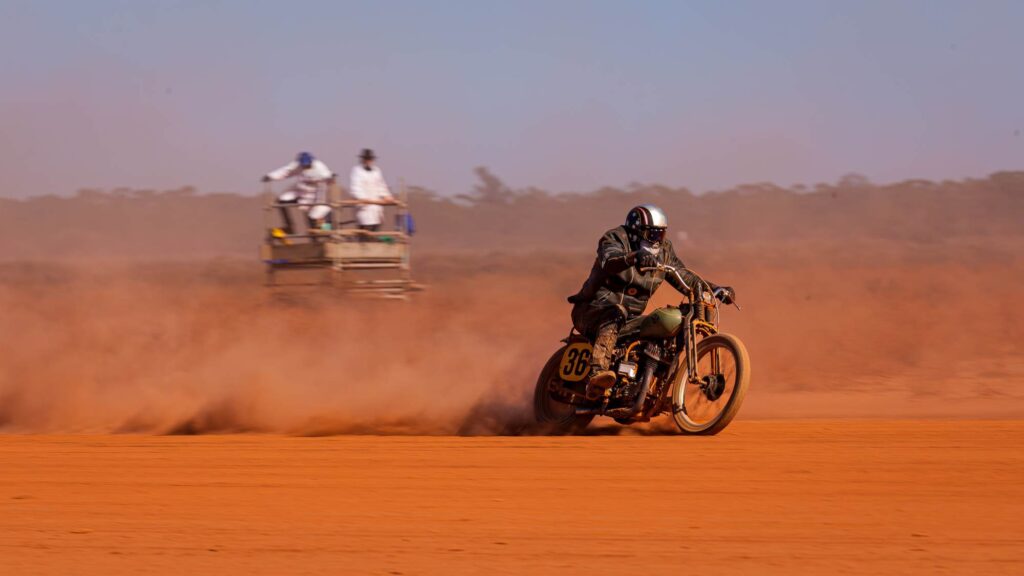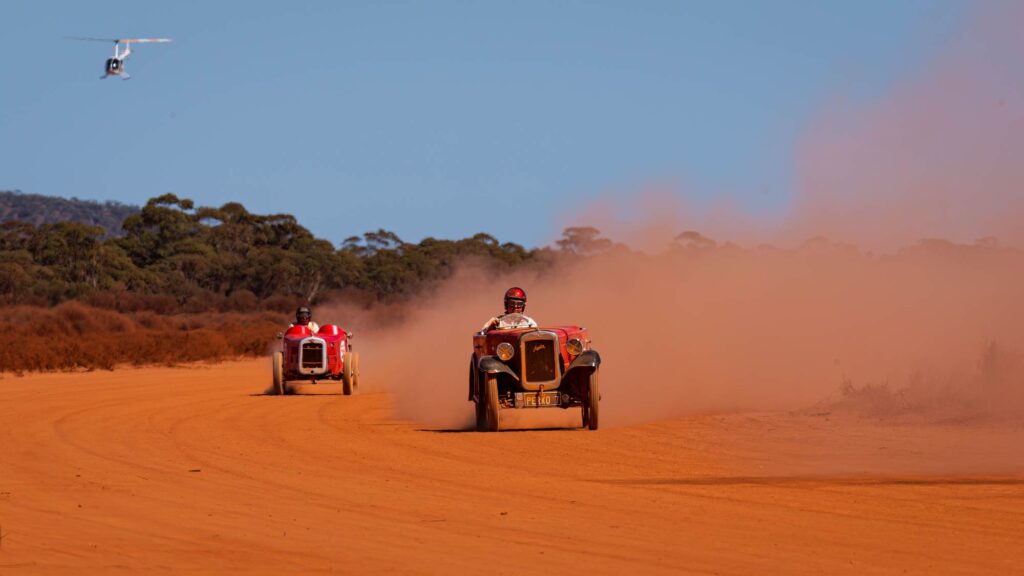 After a three-year break, the roar of cars and bikes returned to Lake Perkolilli for the Red Dust Revival 2022, the sixth event since 1997 to either fall under the re-enactment or revival banner.
To qualify for the modern iteration of the event, machines must be in the spirit of the day, with modern engines, chassis and bodies ineligible – for instance, if you have to run an alternator, it's best to be hidden away from view.
All told, around 150 cars and bikes took to the clay, drawn from around the country, with around 25,000 spectators attending during the week-long festivities.
It's kind of a big deal in the region, with all of the proceeds going to the local Variety Goldfields charity.
The original period of racing at the lake was a time of major innovation, with that spirit carrying over into the modern running of the event.
Sure, safety is a consideration in the AASA-sanctioned meet, but this is about being a genuine Aussie throwback to how things used to be. A major move for the event was the installation of the Lake's first grandstand since the 1930s, with many punters taking advantage of the lakeside campground on offer.
As it bursts into its second century of automotive use, "Perko" is more popular than ever.
Thanks again to Unlabelled Photography for this amazing gallery – check out their page for more incredible pics!