COMMENT: Forget testing, and get on with it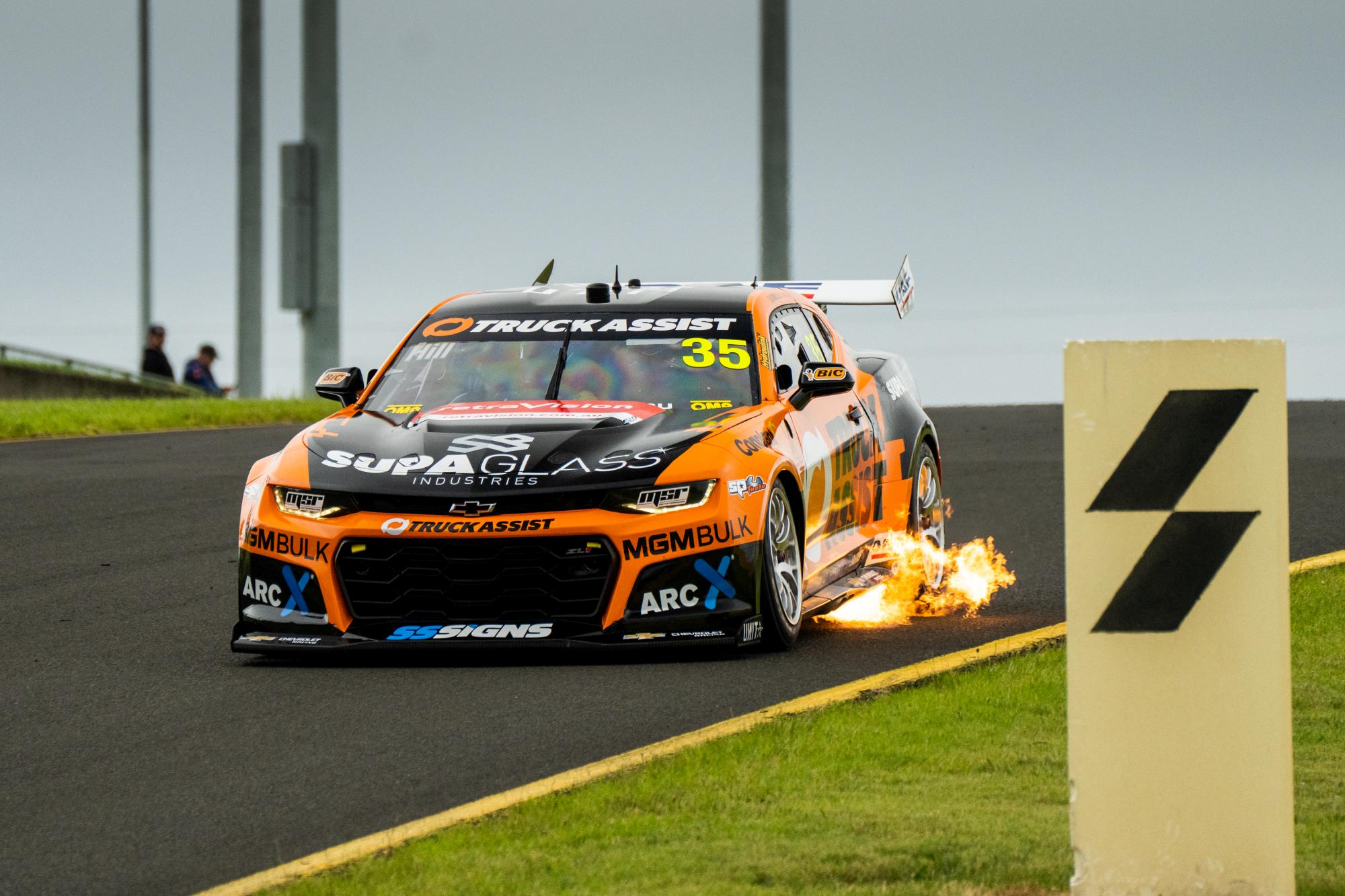 The comments section of the internet has properly blown up following this week's Supercars test at Sydney Motorsport Park – here we break down some of the major talking points.
---
Politics sucks
Ugh. Can the next couple of weeks fly by so that we can get on track at Newcastle?
When the green flag drops, the bullshit stops, or so they say.
If there really is a parity issue between the Chevys and the Fords, the powers that be set a very clear precedent that they are willing to make changes if they have gotten the baseline package wrong.
Despite the 2019 Mustang design being signed off by Holden, Kelly Racing and Supercars, winning nine of the first ten races from the opening four events, the Fords received a haircut to their rear wing endplates, a lower rear Gurney flap, and a shortened front undertray for Wanneroo.
Additionally, centre of gravity parity was sought between the various cars.
Despite the measures, Ford (read: DJR Team Penske) continued on its merry way, claiming the next seven straight wins, with Scott McLaughlin romping to the title despite turning his car into a cube on the Gold Coast.
Under these parity measures, Ford went on to win 56 per cent of races in the McLaughlin years of 2019-'20, while Holden bounced back to claim 73 per cent of the big trophies through the Shane van Gisbergen era of 2021-'22.
You see, parity doesn't necessarily mean that everyone gets a prize.
Between now and March 10, the cars are being wheeled off for another batch of straight-line airport testing to figure out a final equitable split between front and rear downforce on the cars.
The VCAT process this year was reasonably well documented, with a high level of science and CFD brains put behind it – it's interesting that in Ford's eyes at least, the figures aren't right.
Were there silly buggers being played at Sydney Motorsport Park?
And if there was, would they be brave enough to repeat the performance at Newcastle with points on the line?
Let's say the Chevs are outrageously faster in Newcastle – will they all sign the memo to keep pace in check, or will someone have a glory run at victory, and blow it for the marque and the prospects of holding down their competitive advantage?
Parity is a fickle beast when everything has been made spec, except for the aero package and the motors, two quite massive performance factors – relatively pegging the two cars must be a living nightmare.
Fortunately, Supercars are the keepers of all the data from every time a car takes to the track, so they would have a reasonable idea if anyone was foxing or not at SMP, and then there this the fact it was a comparison of…
---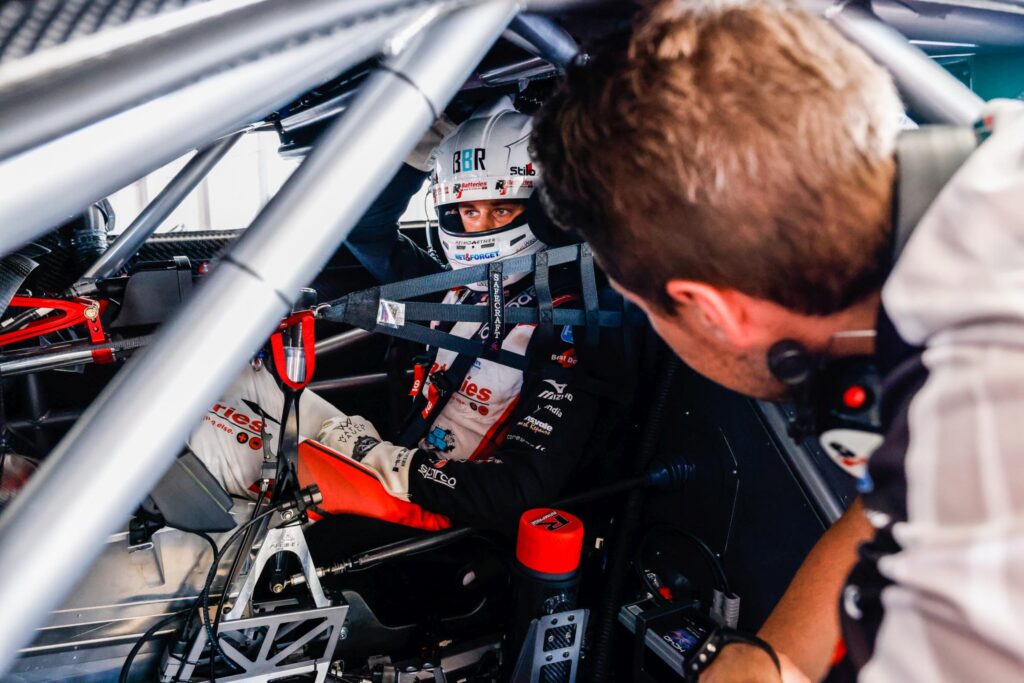 Apples Vs Oranges Vs Pineapples
Was anyone truly running the same program as each other at the Sydney Motorsport Park test day? No, probably not.
That's the beauty of testing – you roll in with your unique plan of attack to work through a checklist of tasks.
When you find something that works, that's good, and if it doesn't work, that's good too, because you know never to waste time on a race weekend by running down a dead-end path.
Firstly, there was the weather – wet/damp/dry conditions make it difficult to draw baseline comparisons if the very basis of grip is ever-changing.
Secondly, there are the tyres – three compounds were available to the teams during the day, making meaningful comparisons pointless unless everyone was on the same compound and rubber condition simultaneously.
A car grinding out long race runs on hard tyres won't appear near the top of the time sheets, but a car with super softs banging out a qualifying simulation will likely look like an absolute hero.
There's no right or wrong there – you don't have to practice qualifying runs, especially when the cars would have been far more developed by the time qualifying rolls around at SMP in July.
Also, remember that the teams are all running different tyre bank management strategies.
Next up were the cars themselves.
The big Coyote Ford V8 derived from the road car is just that – it's a cumbersome unit. Even though it has a 5.4-litre capacity, reports note it relatively dwarfs the 5.7-litre Chev.
Pundits noted that this was likely to weigh down the Fords – leading to an advantage for the Bowties until centre of gravity parity is regulated.
With no final car weight has been set in stone in the Supercars handbook, some Chevs appear to have run with ballast, while others didn't.
Likewise, some cars had their interiors fitted out for racing, and others omitted various accessories or trimmings, so it appears that it wasn't a like-for-like match-up between the 25 machines.
What does that mean? Don't get carried away looking at the results sheet just yet.
---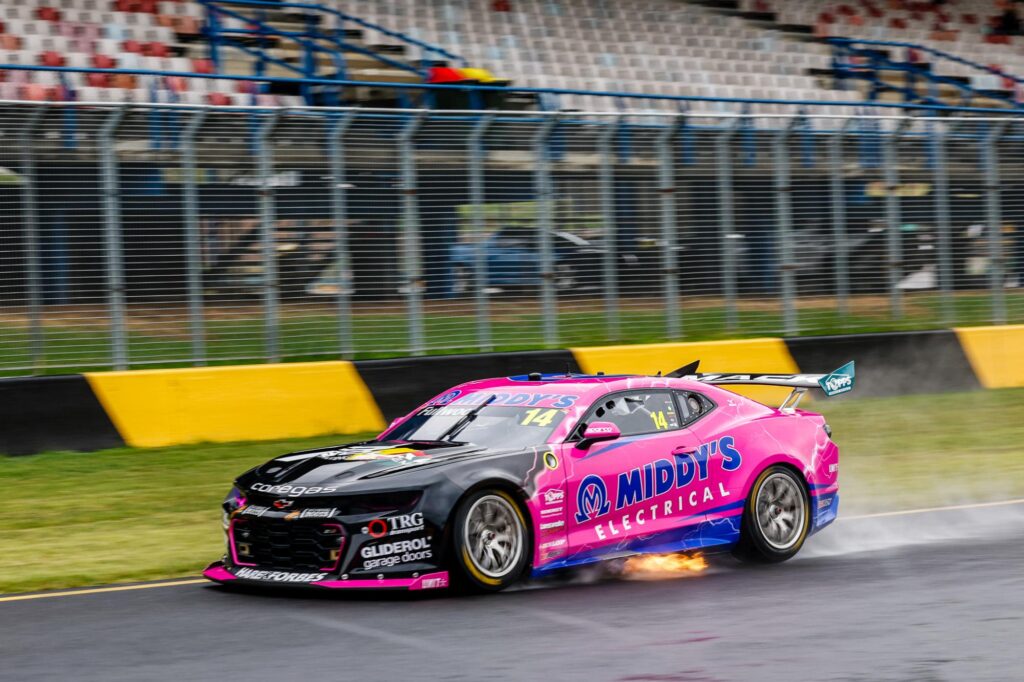 Wet weather running
You could set your watch to rain falling when Supercars hit SMP.
The number of fair-weather teams interested me – sitting out the rainiest times for their own reasons.
Clearly, excuse number one was that the new-season soft compound wets were still on the boat, and we are told to be 5sec a lap faster.
That's great. But outside of wet tyres, little from ploughing around the smooth sweeping curves of Eastern Creek will neatly translate to the bumps, lumps and brutality of Newcastle regardless.
A second commonly bandied around excuse is that it is prudent to save the cars in these times of short parts supplies, one which doesn't wash with me – if you don't trust your highly paid professional drivers not to crash on a test day, you've probably hired the wrong person.
At the end of the day, several teams did push on regardless of the conditions.
On average, between its two cars, Triple Eight logged the highest number of laps per Camaro, and this is a team that has form on the board for carrying on with test sessions irrespective of the prevailing weather.
As an aside, since 2008, they have won 10 driver's titles – perhaps their methodology is onto something?
If absolutely nothing else, if the cars haven't previously run in the wet, wouldn't it be half clever to give it a decent systems check in the rain?
Find out if the car fills up with water or leaks like a sieve, figure out how horrendously the windows fog up, or discover if that rush job to insulate a widget wigs out when water seeps in and fries a circuit.
Surely you are better to figure that out on a Wednesday morning in Blacktown, rather than on the warmup lap in Newcastle, after it hoses down on the grid?
Pretending there isn't a strong chance of rain at Symmons Plains, Sydney Motorsport Park, The Bend, Sandown, and Bathurst is almost foolish.
Add into the mix Albert Park, where in Melbourne it can rain at any given hour of the day for no good reason, and meets like Townsville, Gold Coast and Adelaide that have been sodden in the recent past.
By process of elimination, this leaves dry races in Perth, Darwin and Newcastle… and you just watch that afternoon storm roll in on March 11th…
---
They aren't slow
The Gen3 lap times appear to be in the Gen2 ballpark, which is encouraging, although SMP's recent track surface birthday makes scientific comparisons pointless.
Per the morning session:
For the people who begged for a version of Trans Am in Supercars, they sure wound up with Trans Am premium.
---
Spec racing
Is the racing going to be as red-hot as we hope?
The problem with really fast race cars is that it is hard to overtake – look at the artificial means F1 use to spice up their racing.
Also, if the cars are now more spec than ever, spec cars typically have the same strengths and weaknesses.
Look at the Carrera Cup – quick, identical cars, and sometimes formed in big long lines of not much happening.
Hopefully, in Newcastle, the great unknowns and items like offline rollbar adjusters will create a show on a circuit where passing is normally at a premium.