Tim Macrow to end full-time driving career at S5000 Adelaide finale'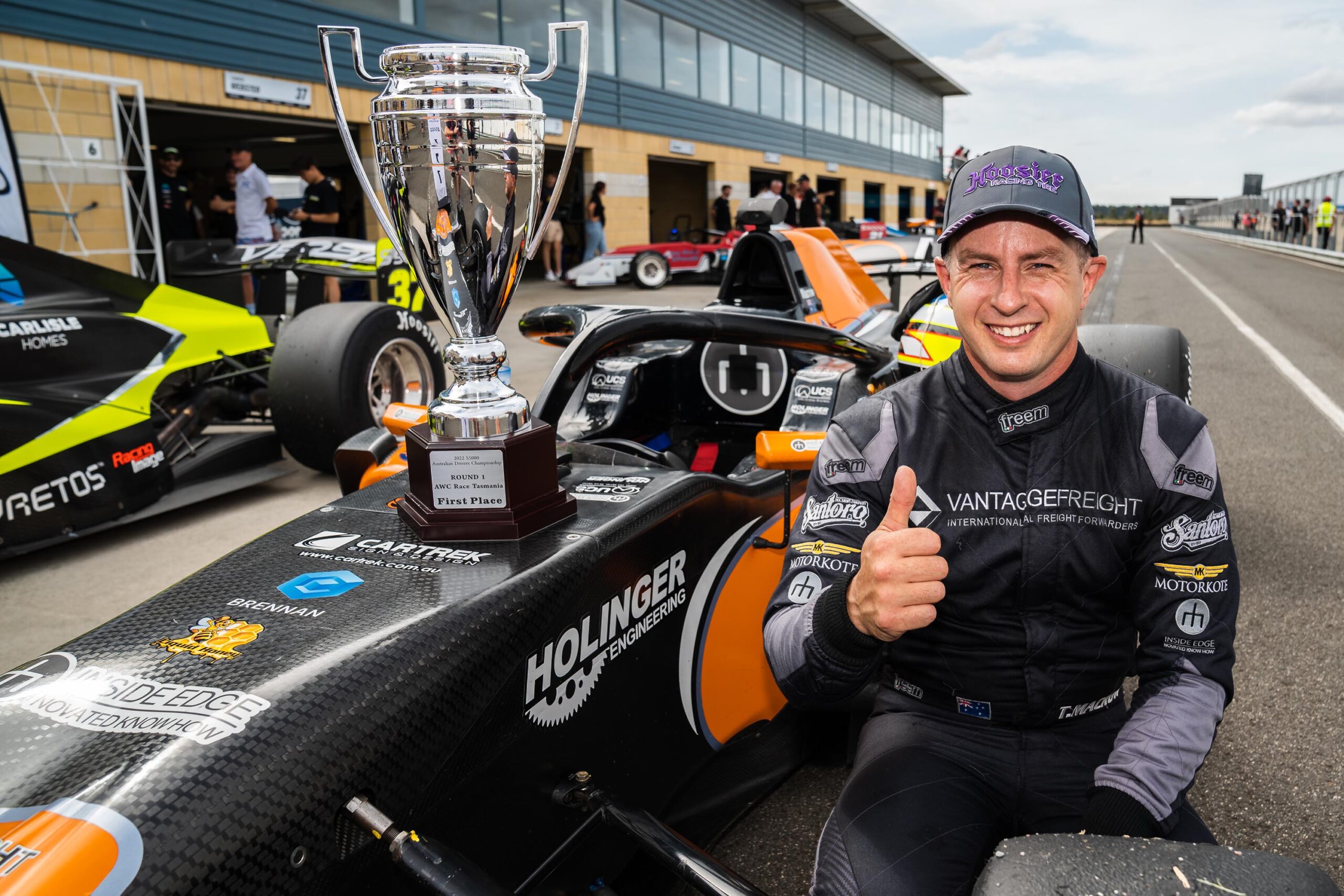 TWO-TIME Australian Drivers' Champion and multiple S5000 winner Tim Macrow has signalled his intention to step back from full-time driving after next month's S5000 Tasman Series round at the VALO Adelaide 500.
The Melbourne-based team owner-driver plans to concentrate on his motorsport preparation/team business, including plans to run a pair of cars in S5000 next year, while still keen to undertake some one-off endurance races such as the Bathurst 12 Hour.
Macrow's racing business, Tim Macrow Racing, specialises in single-seater categories, running cars in Formula 3 and Formula Ford as well as Radical Cup.
Macrow played a significant role in the development and launch of S5000, conducting all the testing of the initial and final prototype cars, built at Borland Racing, and prior to last month's Gold Coast event was the only driver to have contested every S5000 race to date.
He finished third in the 2021 Gold Star title race, and fourth this year.
Macrow is one of the most successful drivers in the 65-year history of the Gold Star / Australian Drivers Championship.
His 32 Gold Star race wins make him the most successful driver in the history of the award, while he is one of just 11 drivers to have claimed multiple titles.
His 'wings and slicks' career in Australia dates to his Australian Formula 3 debut in 2005, claiming three championships – two of them for the Gold Star – and more than 40 wins along the way.
"The original plan was to step back after this year's Gold Star series, but once the VALO Adelaide 500 S5000 event was announced, those plans were delayed," Macrow said.
"I raced there in F3, and the opportunity to drive S5000 on one of the country's most spectacular tracks was too much.
"UCS, with its distinctive orange Team UCS colours, has been the major support for our efforts for these past two years, along with Holinger and, more recently House of Orange – and of course car owners Frank Harris' and Chris Lambden's support has been instrumental.
"I'm hoping that they will all play a part as we morph into a team of competitive young racers.
"S5000 has served its apprenticeship through some challenging times, and I expect that our 2023 team will be part of making up an expanded grid for a category that really does tick all the boxes for drivers and spectators who've wanted a serious 'big-car' Australian single-seater category for so long.
"In the meantime, I can't wait to get to the streets of Adelaide."
The final S5000 event of 2022 will see a strong field front for the VALO Adelaide 500 this December 1-4.