AUSGP Notebook: Thursday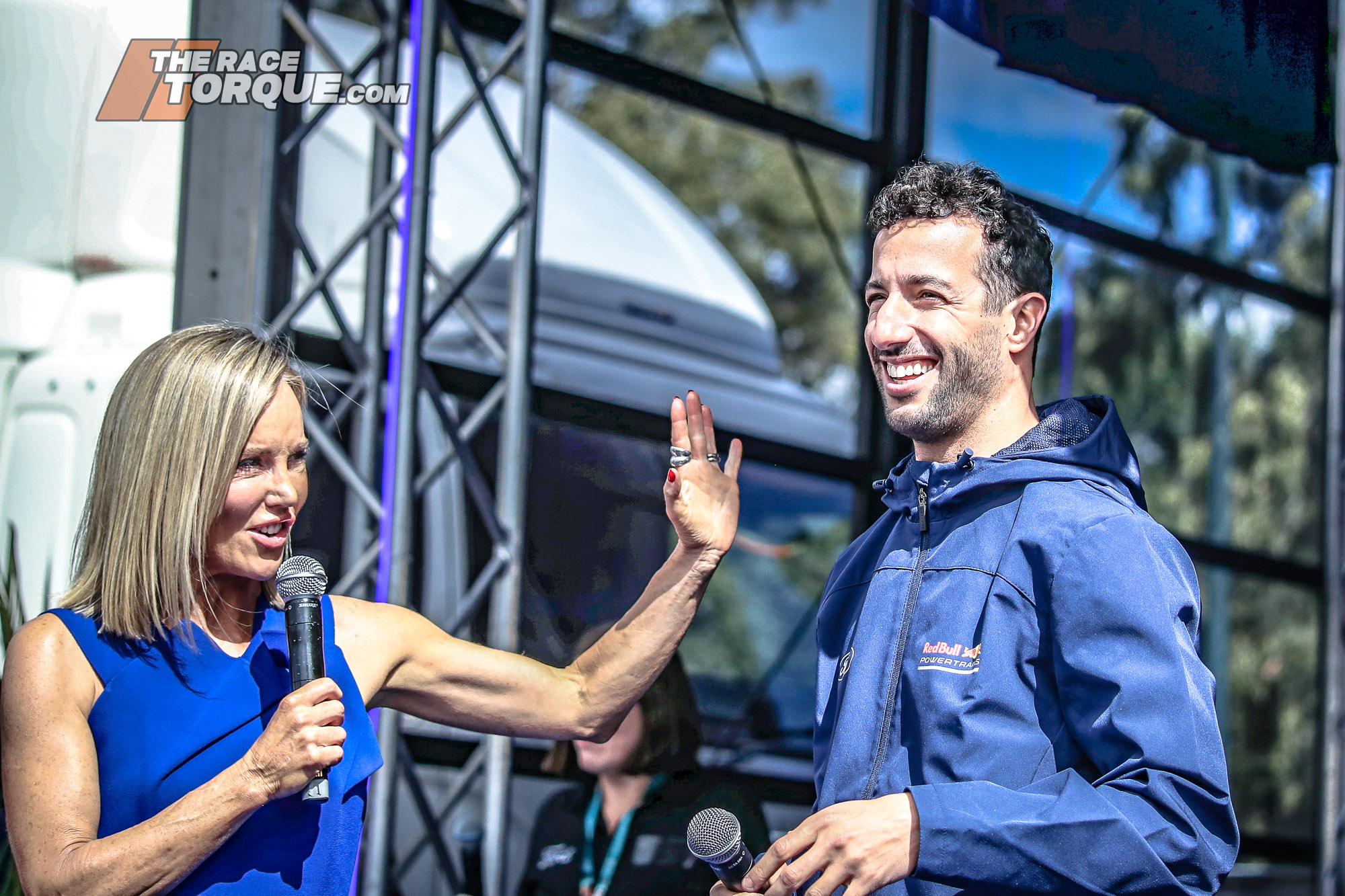 It's back. The Australian Grand Prix. Plus TRT's Notebook, it's back too, diving behind the scenes at the things you don't see anywhere else.
So strap in, this is going to be a massive week…
---
Happy Birthday, Oscar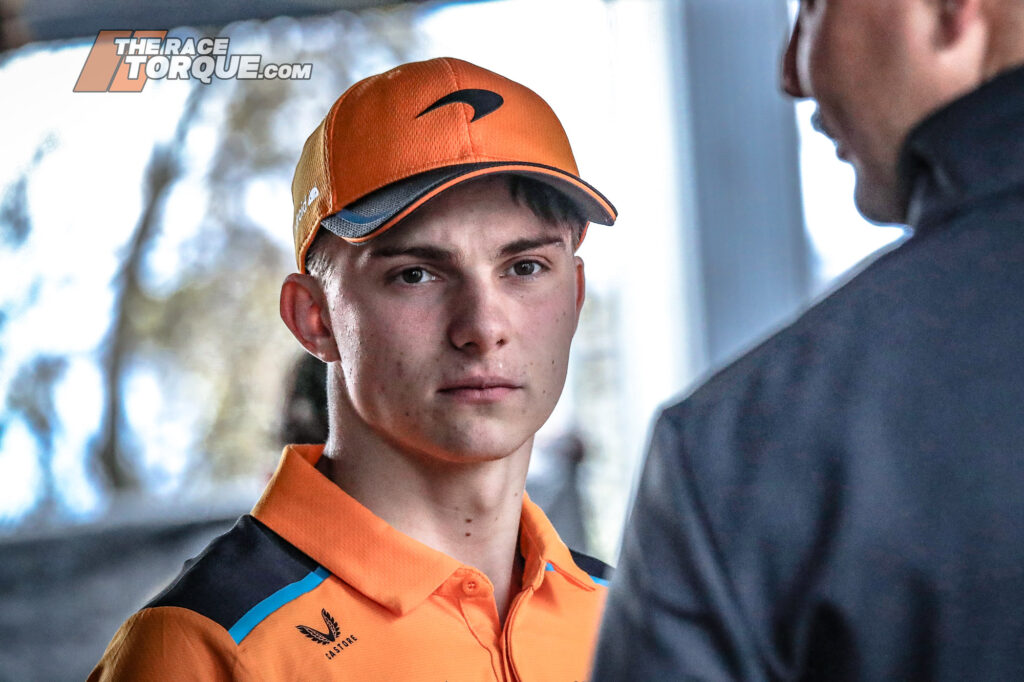 Fancy being a Formula 1 driver, let alone racing in front of your home crowd for the first time, then it's your 21st birthday on race weekend.
The only way to improve that combo is to have a birthday bash thrown at a Jack Daniel's bar.
Oh, and they happen to be a personal sponsor.
We are not quite sure what sort of answer Channel 7 got out of the cake.
Oscar's b'day bash sure drew a crowd – he's a popular fella.
---
Daniel Ricciardo: Electric Stuff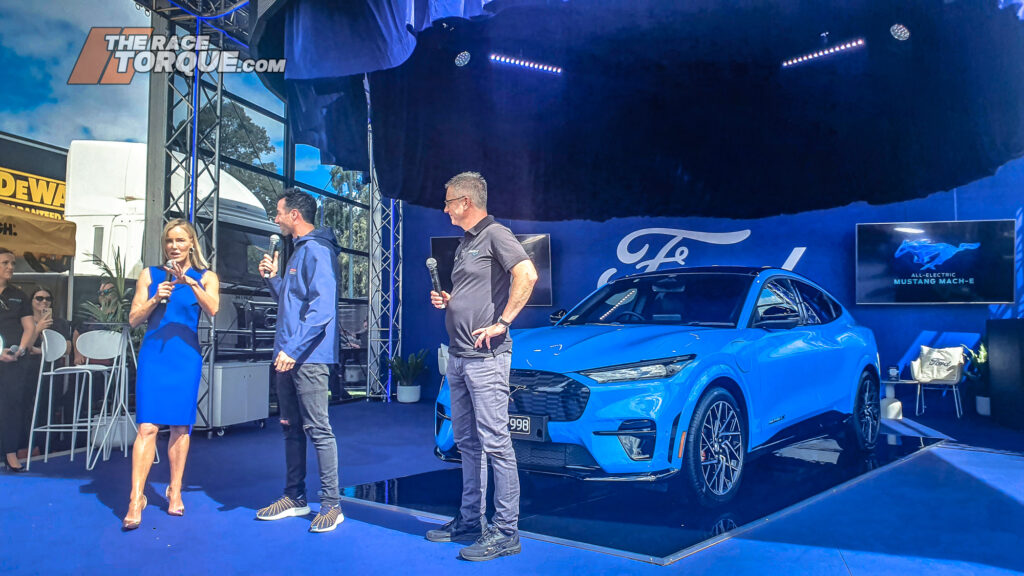 Speaking of extremely popular Australians, Dan Ricciardo is literally the man.
He was on hand today with new Red Bull Racing partner Ford, as they launched the Ford Mustang Mach-E SUV.
The all-electric pony goes on sale Q4 this year, and if some of Dan's magic touch rubs off on the model, it'll sell out in record time.
---
Around the grounds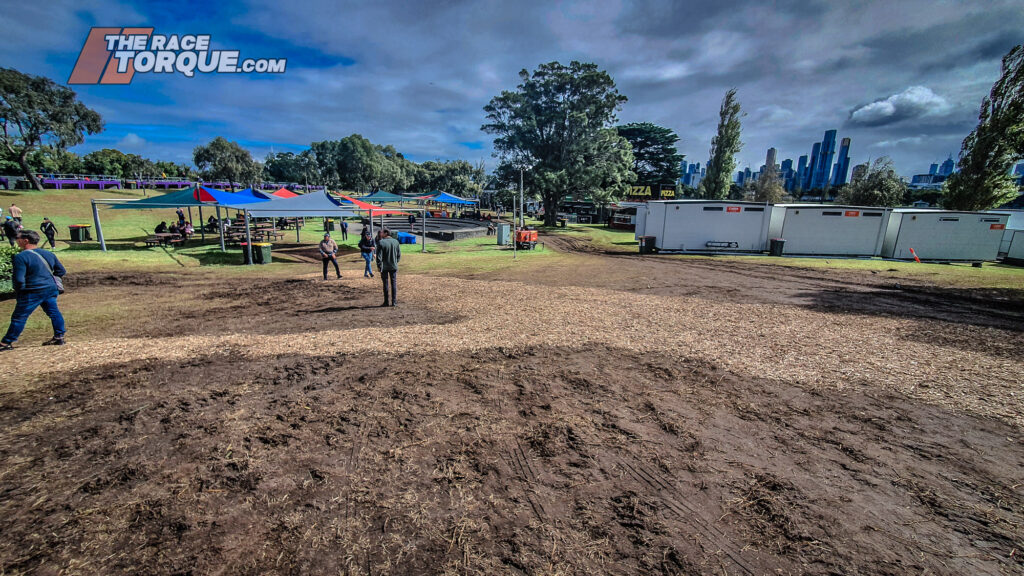 Welcome to beautiful Melbourne.
The weather yesterday wasn't crash hot, and it shows on the majestic grass pathways of Albert Park.
With a sell-out crowd this weekend, we strongly suggest bringing your gumboots.
Hat tip too to the ducks, who in the final photo are taking a holiday in this puddle on the golf course.
---
Meet the press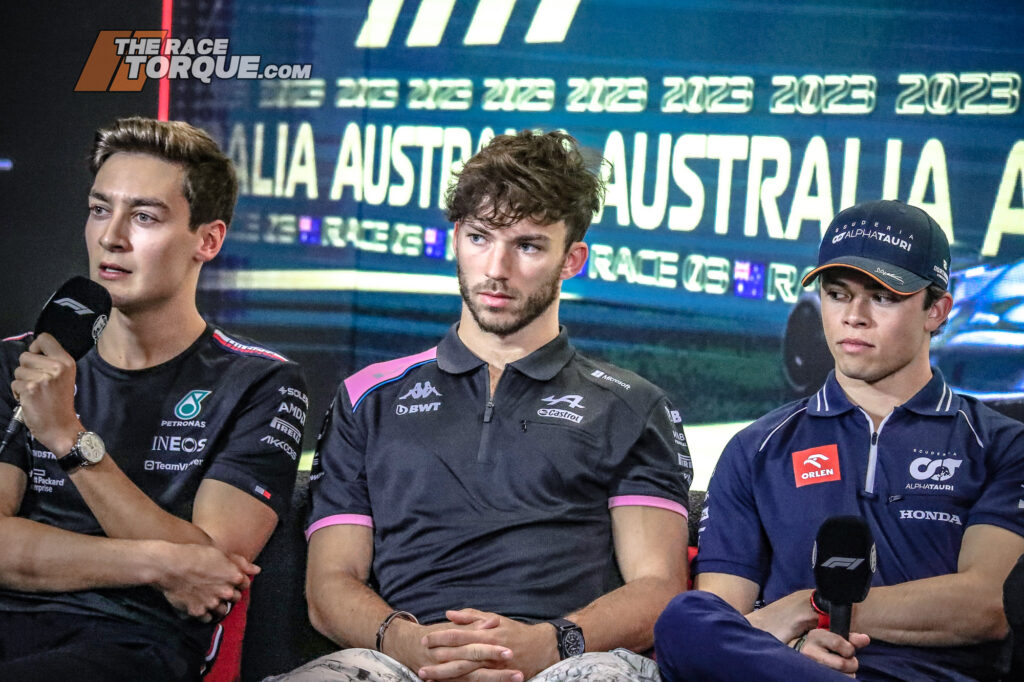 Meeting the media in the official pre-event presser were George Russell, Pierre Gasly, Nyck De Vries, Nico Hülkenberg and Logan Sargeant.
---
Aussies to support in the supports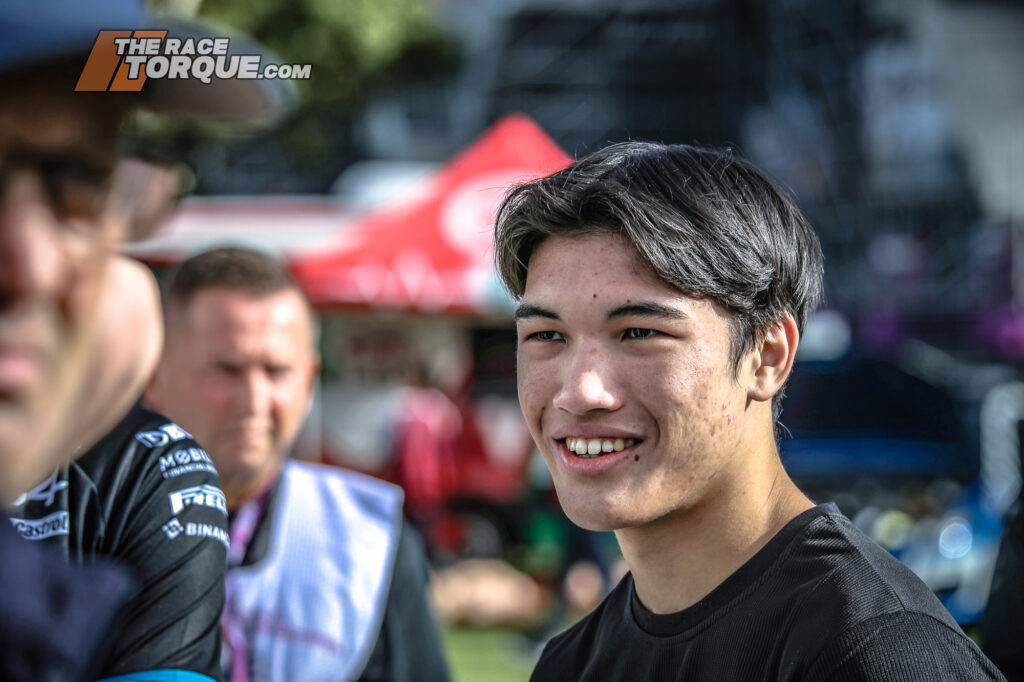 Motorsport Australia brought together our hopes in F2 and F3 to meet the media.
Included in the call was Alpine reserve driver and F2 ace Jack Doohan, and from F3, Hugh Barter, Christian Mansell and Tommy Smith.
Mansell and Smith had some starts locally in F4, while Doohan and Barter are making their Australian circuit racing debuts.
---
Nice touch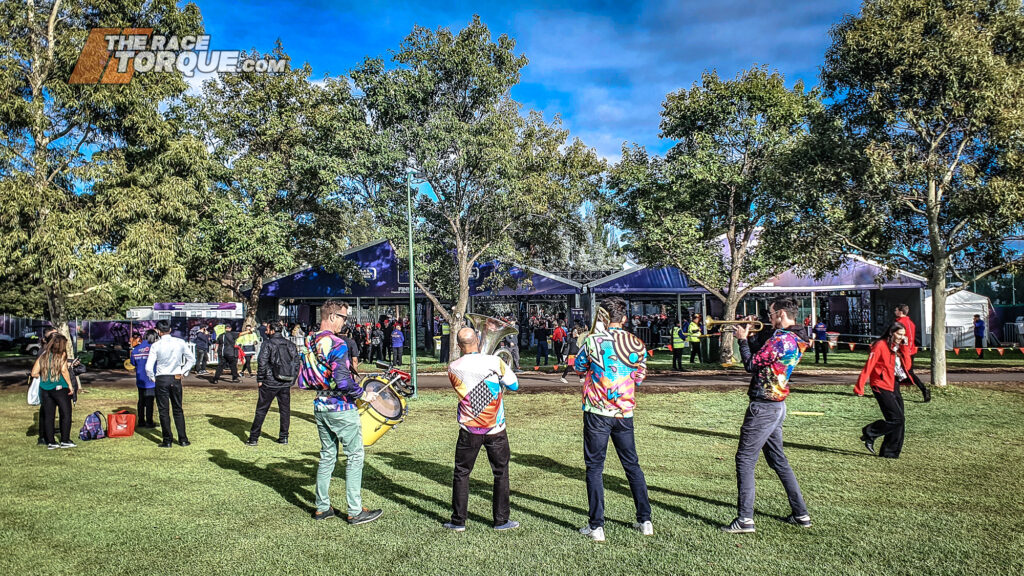 The crowd here today is genuinely massive.
Therefore, to keep the masses entertained before the gates opened, the AGP put on this snazzy quartet behind Gate 1.
---
How the other half live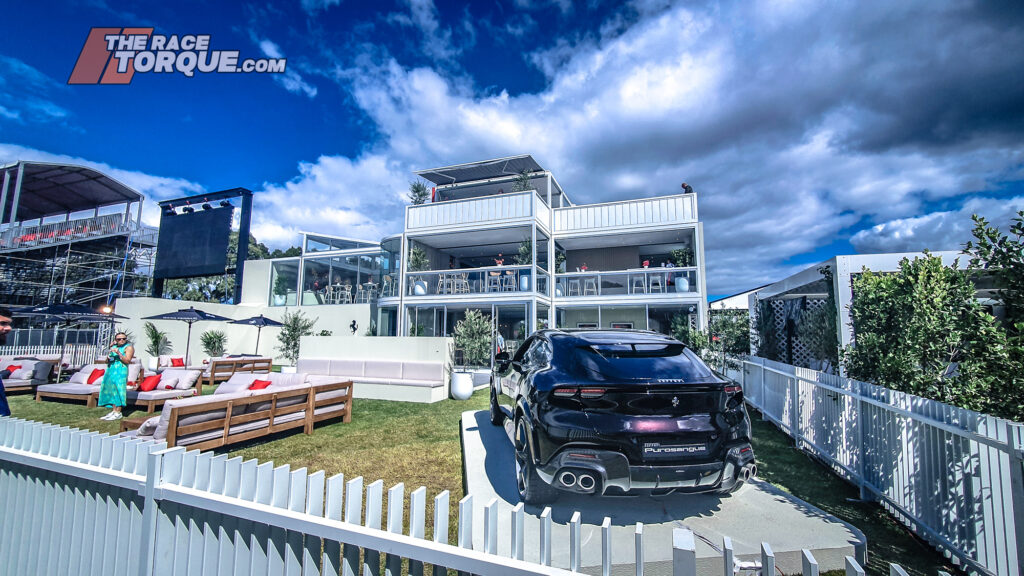 A sneak peek at the plushness of Ferrari-land.
---
Where are we?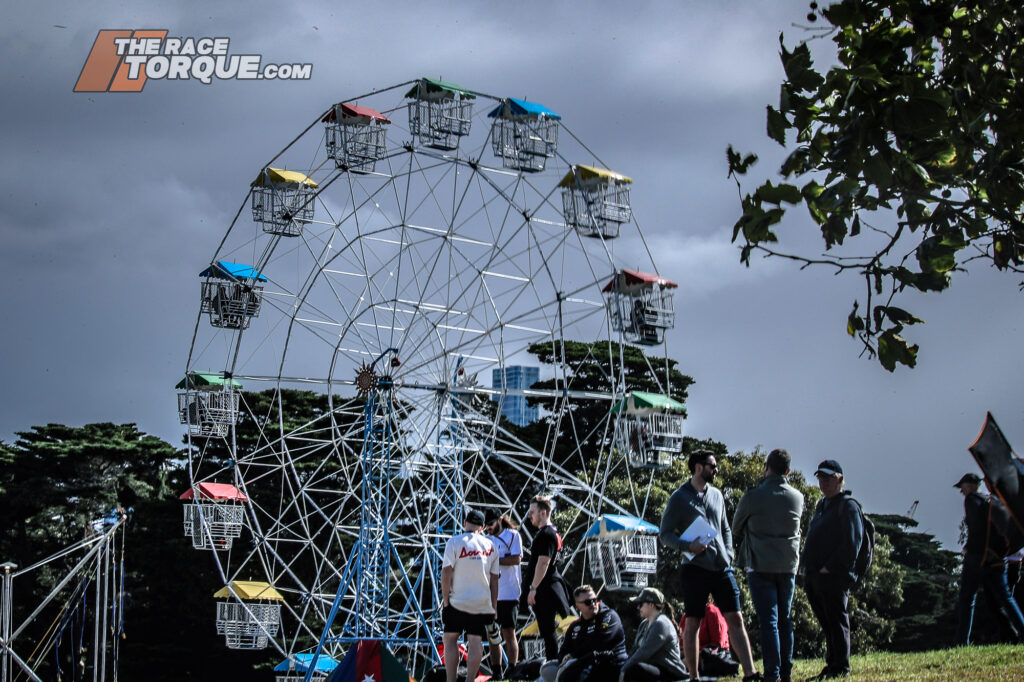 All of the great international race tracks have ferris wheels.
This is Albert Park's attempt.
---
Gossy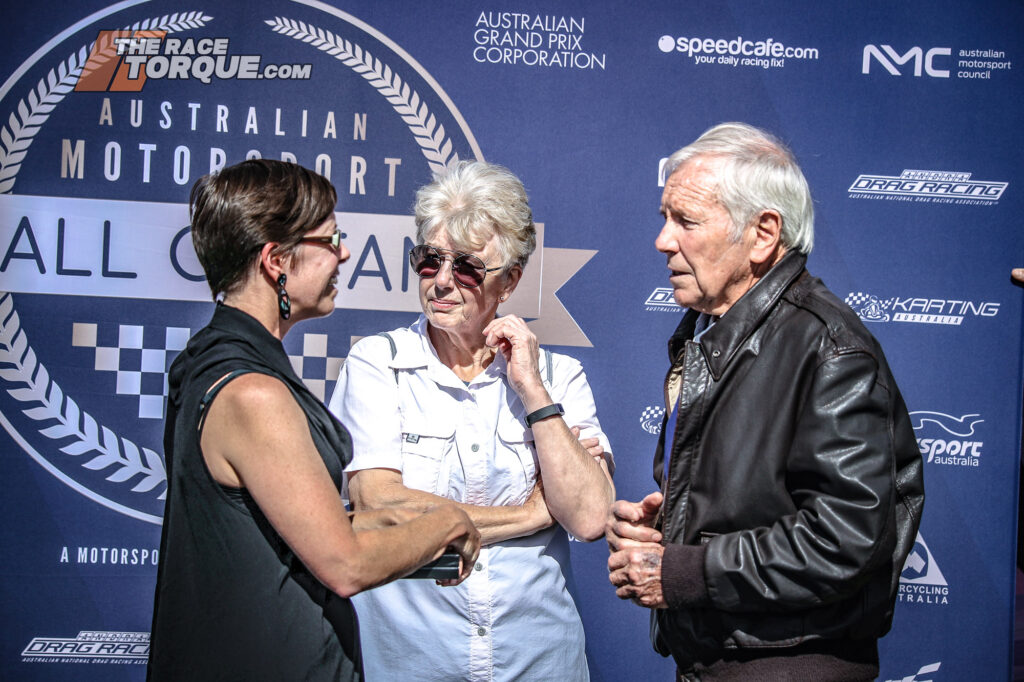 John Goss was one of four new inductees into the Australian Motorsport Hall of Fame.
Gossy, a certified legend, is the only driver to win both the Australian Grand Prix and the Bathurst 1000.
The other inductees were seven-time national karting champion Remo Luciani, six-time Top Doorslammer champ Victor Bray, and winner of the 1932 Brooklands 1000, the late Joan Richmond.
---
Well. I. Never.
Back in the day when I was carpooled to school in a Datsun 180B, never, ever in my wildest dreams did I think I would see a pristine example of the model showcased at a Formula 1 event.
But here we are in 2023, and this is a thing of beauty.
---
From the Web
He really has quite a large head…
Soz mate
Thanks coach…
Did old mate ever get his bike back?
Blocked