New Formula Ford season commences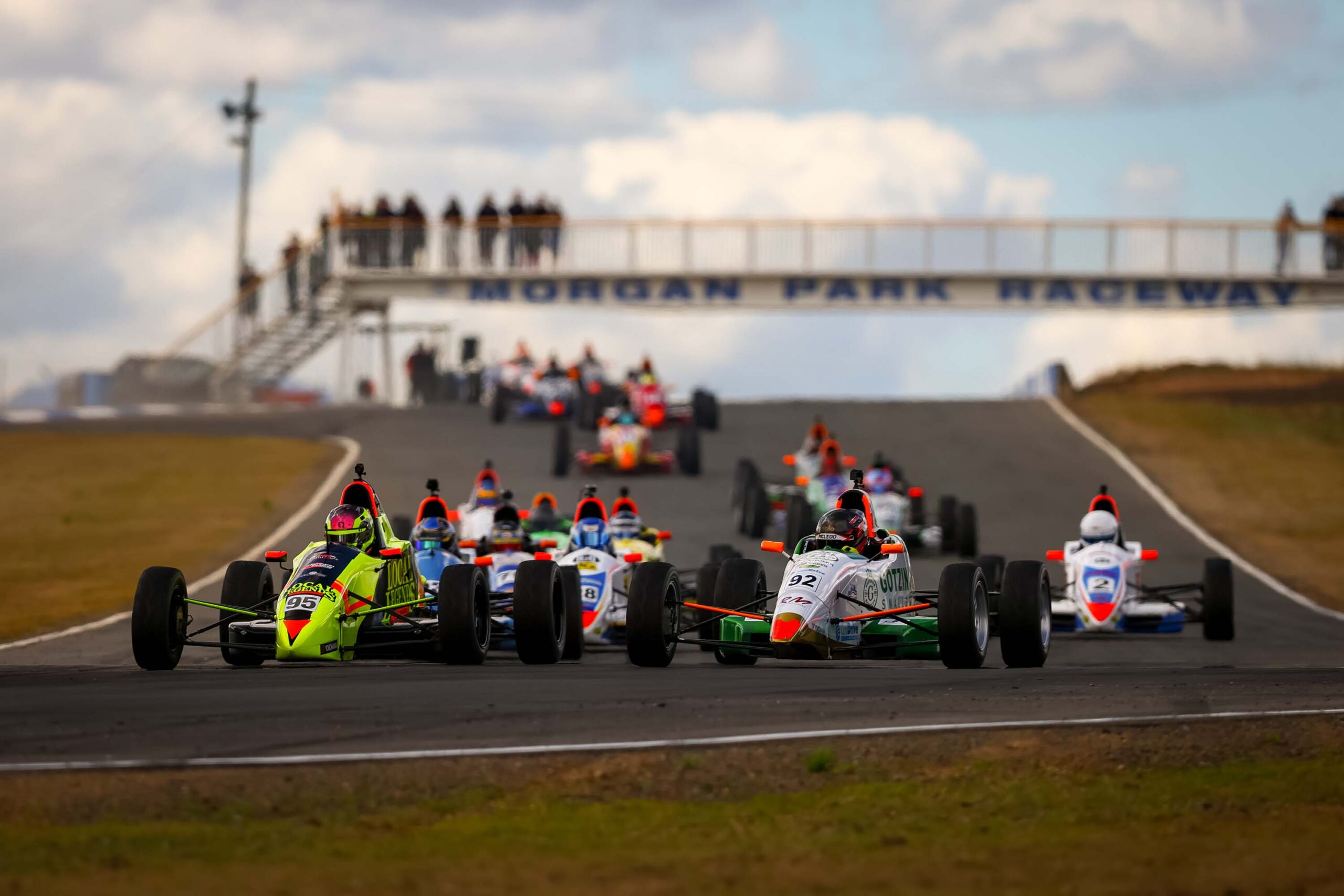 The 2023 Australian Formula Ford season kicks off this weekend at Morgan Park, Queensland with 24 cars on the track and is expected to be another exciting race for the series title.
The 2022 series went down to the final race of the season with Sonic Racing's Valentino Astuti claiming the title ahead of James Piszcyk and Cameron McLeod. Those 3 drivers have this year moved into other categories, looking to continue their rise through the ranks of Motorsport, and the opportunity is now open for another young aspiring driver to make their mark and run for the series trophy.
This year's field can once again be divided into a field of experience and debutants.
Xavier Kokai is back for his 3rd season at the National level and is one who's experience should take him close to the top of the table, while other repeat season drivers such as Kyle Evans, Eddy Beswick, Connor Somers, Paul Zsidy, Zak Lobko, Daniel Frougas and Tom Davies will also be pressing home their advantage and knowledge of car and tracks.
Most of the Australian Formula Ford Series field will be predominantly filled by National Series debutants. The names of Harrison Sellars, Cody Maines-Rutters, Fraser Hie, Lachlan Mineeff, Matthew Hillier, Jake Santalucia, Lachlan Strickland, Kobi Williams, Oliver and Liam Loiacono, Lachlan Evenett and the single female in the field Imogen Radburn will be looking to become household names by years end.
The Series will see driver and teams make their way around the Country with events in Queensland, New South Wales, Victoria, Tasmania, and South Australia.  And for the first time in a long time, the Formula Ford Series joins up with Supercars as a support category at Symmons Plains, Tasmania and is also on the Shannons SpeedSeries round at Winton in June.
Formula Ford Association administrator Phil Marrinon is excited for this year's series to get underway.
"This year's calendar really gives us the opportunity to crown a truly National Series winner as we make our way across the country and race in no less than 5 of the 6 states. Once again, the young stars of our sport will test their skill and ability on a national platform that will see one of them hold the prestigious series trophy up high at The Bend.  That driver who ever it maybe will join some of the legendary names of Australian Motorsport as a National Formula Ford Series Winner."
Round 1 Morgan Park 17-19th March 2023
Total Cars in field 24 (20 x Duratec and 4 x 1600 Kent)
Saturday On Track – Qualifying and Race 1 (15 laps)
Sunday On Track – Race 2 (12 Laps) and Race 3 (18 laps)