Breaking Down Brodie's NASCAR Challenge
As it transpires, he did win, and subsequently has been signed up for a second NASCAR Cup Series road course start at the Brickyard, and is likely to play a key role in silly season discussions on both sides of the Pacific in the coming months.
Now, further to this, Brodie Kostecki has been enlisted as a starter for the Indianapolis race, however, this time around, the challenge will be entirely different for a Supercar ace making his first NASCAR start…
---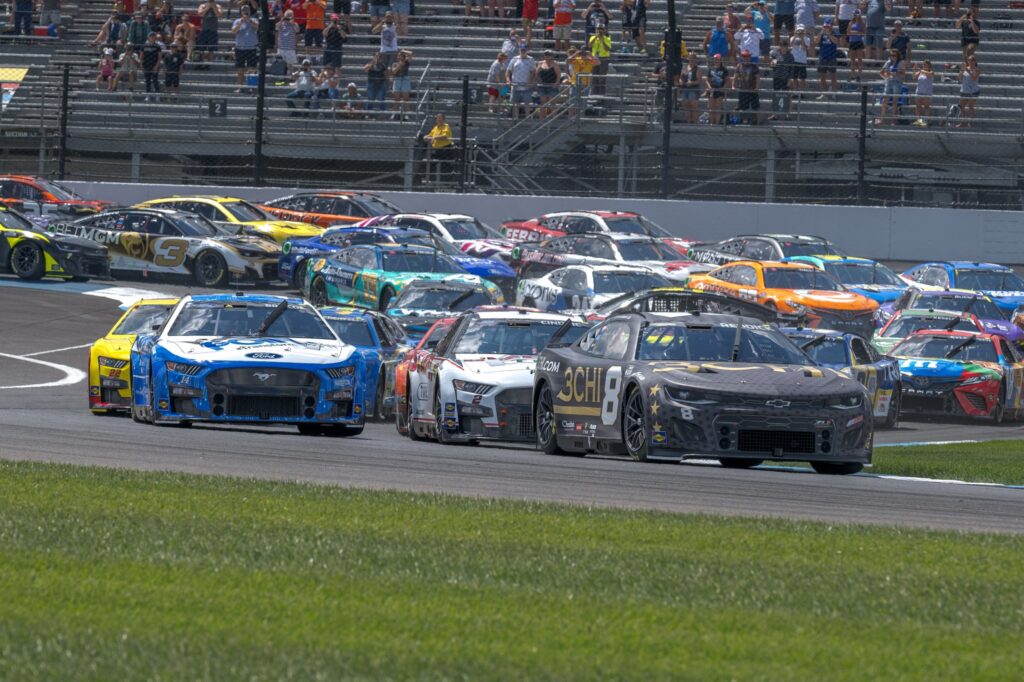 The Task
Can Brodie win?
You betcha, but he will definitely have his work cut out for him.
For starters, the Indy road course is a known quantity in NASCAR Cup circles from the past two seasons, and what's more, the shenanigans that didn't eventuate at the Chicago street circuit have been par for the course in Indy during that time.
Want to see some cars get used up for no good reason? Keep an eye out on turn one on any given late-race restart, and you can be sure of this, the good old boys will be out to make a point against any interlopers encroaching on their turf.
Also, while in many instances, NASCAR runs some loose-leaf track limit rules, cars taking to the grass at turn one will be under the penalty spotlight if past form is anything to go by.
What is going in Brodie's favour is that his Richard Childress Racing squad are at a similar level to Shane's Trackhouse Racing outfit in terms of Chevy factory backing – he will get access to a test day, simulator time, and strong backend support.
RCR have been absolute front runners since the introduction of this current generation of race car – the team's new recruit Kyle Busch this year finished second in both of the opening road course races, and fifth in Chicago, despite suffering the mother of all accidents, while last year, Tyler Reddick broke through at Road America, and was successful at the Brickyard.
It's a quality organization; they are heavy hitters in the Xfinity Series as well, so there is likely to be enough depth in the team to adequately service Brodie, although full details of his crew have not been released yet.
One area where SvG battled on debut was during pit stops, however, RCR will likely have some more depth in this department.
It has been well documented that RCR has a VF Commodore Supercar in their stable for testing duties – clearly, they know something others don't.
Regardless of anything, Brodie should be familiar with the team's main players following his 'fact-finding' mission earlier in the year, while his formative years in the sport's lower levels in the Carolinas should place him strongly.
Interestingly, one of Brodie's friends from the ladder journey leaned on his experience prior to Chicago. Corey Lajoie mentioned on his Stacking Pennies podcast that the Supercars star mentored him extensively ahead of his first street course start.
However, even if everything lines up nicely for Brodie, he will have to contend with SvG, who is clearly very comfortable with the NASCAR style of racing.
The North Americans marvelled at Shane's ability to adapt to sitting on the wrong side of the car, but it is the sort of thing he has been doing every off weekend for his entire career – whether it is a rally car, a GT car or an open wheeler, right mitt gearchanges are a part of his racing DNA.
The USA also developed a foot fetish for his heel and toe action, but that is very much standard practice Downunder.
Perhaps they missed in their commentary how much he tweaked his brake bias, which is a very SvG thing to do in Supercars.
In NASCAR, in an effort to level the playing field, there is a reasonably open book when it comes to the telemetry of others being freely available via the SMT data system.
Therefore, it will be interesting to see if the field has learned anything from SvG's quirks since Chicago.
Ex-Supercar engineer James Small was victorious last weekend with his driver Martin Truex Jr, and if the drivers continue to get the job done, it will only continue to place Supercars in a favourable light.
Shane and Brodie are cut from the same cloth when it comes to being gritty racers – they know how to duke it out with the best of them, and they'll be in for a fight at Indy.
---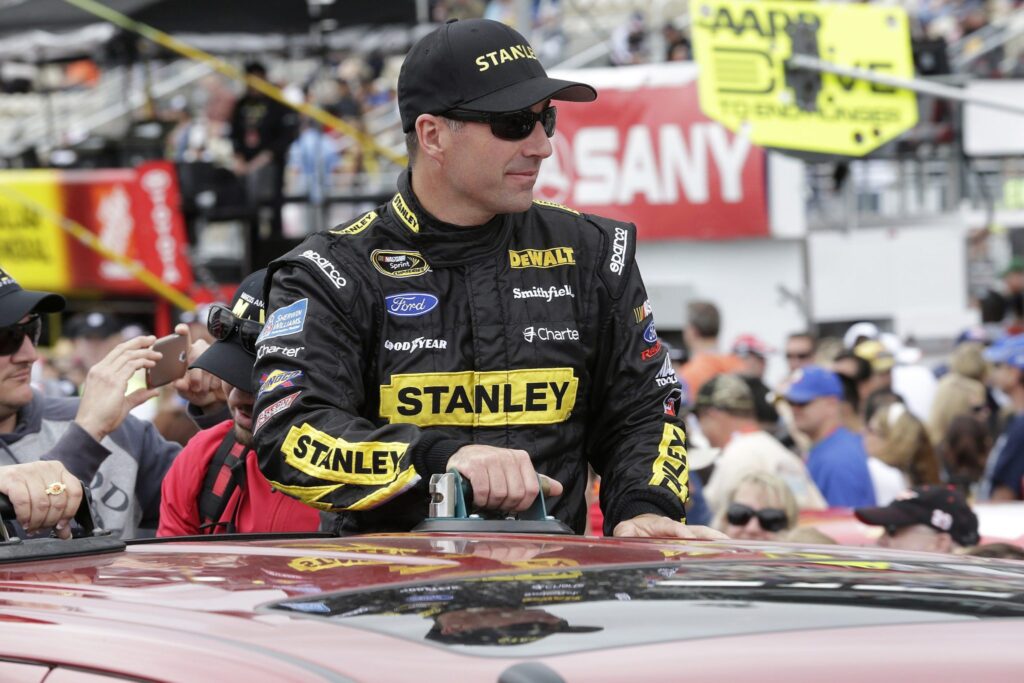 The Aussie Attraction & Driver Market Movements
The modern-day NASCAR format has evolved into a dog-eat-dog world, where winning is the only thing that matters.
Rewinding to the days of Marcos Ambrose's stint in NASCAR, he excelled on the two road courses featured during the season at Sonoma and Watkins Glen, claiming wins at the latter venue in 2011 and '12.
However, in '14, Ambrose's final season stateside, the 'Chase for the Sprint Cup' was instigated, placing an emphasis on winning ahead of final championship position.
That year he was in the conversation for another Watkins Glen victory, with a non-finish there essentially sealing the fate of his campaign.
When it comes to the season-ending Playoffs, if you start every race, if you win, you're in – even if you have an utterly terrible season, if a driver nails one victory, no matter the circumstances, you are almost guaranteed to finish in the top-16 in points, and claim a lucrative payday for your team.
So, why would a team invest in a driver from Downunder like SvG?
One of the indelible marks Ambrose left on the sport was his involvement in some of the biggest blockbuster moments in the sport's history in his winning races on road courses.
That circuit style continually turned on great action, and subsequently, track owners have looked to move their dates to various left and right-configured race tracks.
The 2023 Cup Series calendar features events at the Circuit of the Americas, Sonoma, Chicago, Indianapolis, Watkins Glen and Charlotte, meaning six of the 36 races favour those who possess a skillset founded in road racing.
If you hire an SvGesque driver who can nail a victory on a road course, and be competent elsewhere, it is essentially money in the bank.
Since Chicago, the rumour mill has gone into overdrive, with some wilder pieces of speculation placing multiple Aussie-based drivers packing their bags for a North American life.
Therefore, a strong showing by the Supercars contingent at Indy will throw some big curve balls into the silly season mix.
For instance, in NASCAR, where several high-quality seats are likely to open up for the coming season or two, a bidding war for A-grade Supercars talent will take value away from the traditional NASCAR ladder system.
Conversely, a drain of A-grade Supercars drivers will logically drive up the value of the remaining premium pilots in Australia, whom the top teams will be looking to lock down.
Locally, fans have the potential to lose some of the favourites, but at the same time, they can be proud as their heroes are strutting their stuff on a much larger international stage.
---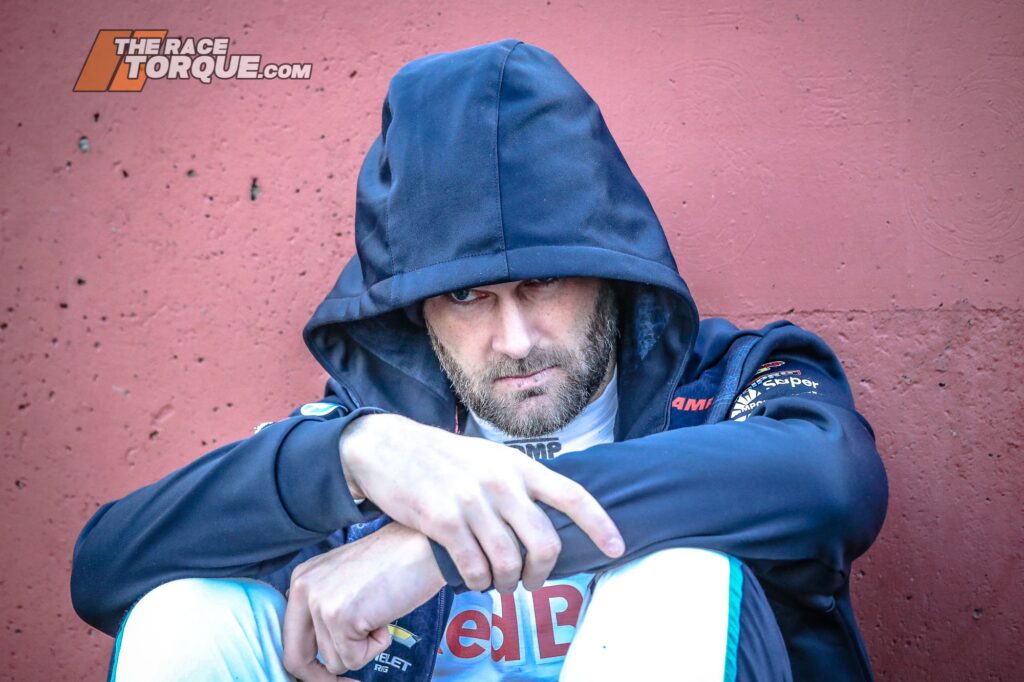 SvG Next Step
If absolutely nothing else comes of his North American plans, Shane is already locked and loaded into the feature race at the 2024 NASCAR All-Star Race, which is likely to be once again held at the short North Wilkesboro Speedway.
It'd be crazy if he didn't get a call-up for the race and for him to give it a go. What is there to lose?
Will SvG land on his feet in a full-time Cup seat next season?
For starters, he'll have to get some form of dispensation to make up for his lack of oval track racing experience, or is a win on debut adequate signoff?
Will a race in the Daytona 500 curtain-raising ARCA race be sufficient, or would a season in the second-tier Xfinity Series be a smart long-term move?
Unlike Brodie, who has some solid oval form under his belt, when Ambrose went NASCAR Truck racing in 2006, he wasn't allowed to compete in the first three big oval races of the year and was forced to debut on the short oval at Martinsville.
Watch this space, but you feel things are about to get interesting…