Bathurst 1000: Bathurst City Guide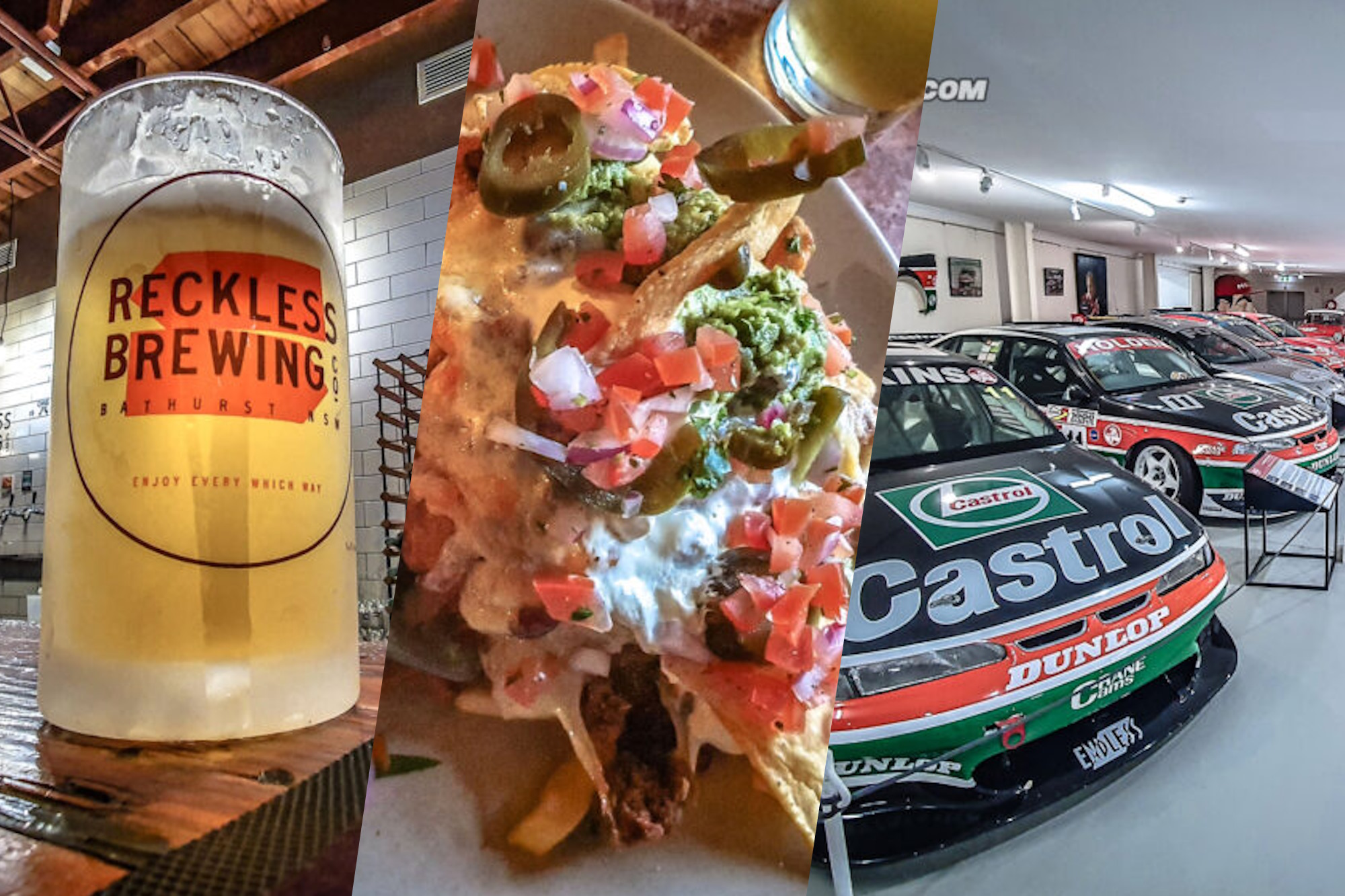 Welcome to Bathurst, one of our favourite places on earth.
Team TRT loves the place – obviously, there's Mount Panorama, but the downtown of Australia's oldest inland settlement makes the pilgrimage to the Great Race entirely worthwhile.
Want proof? Late last year, we penned a feature on holidaying on Mount Panorama, and we followed through, taking our annual family vacation to the city, and it was a certified ripper.
This obsession has brought us to the point where we have done the maths, and considering the five major events hosted at Mount Panorama annually, it is almost economically feasible for us to acquire local property and set up a permanent base in the area.
As such, over the years we have scoured the city up and down and found our favourite places to eat, drink and visit around town.
Do you have any hot tips? Hit us up on the socials @theracetorque with your take, and we can continue to grow and expand this list in years to come.
---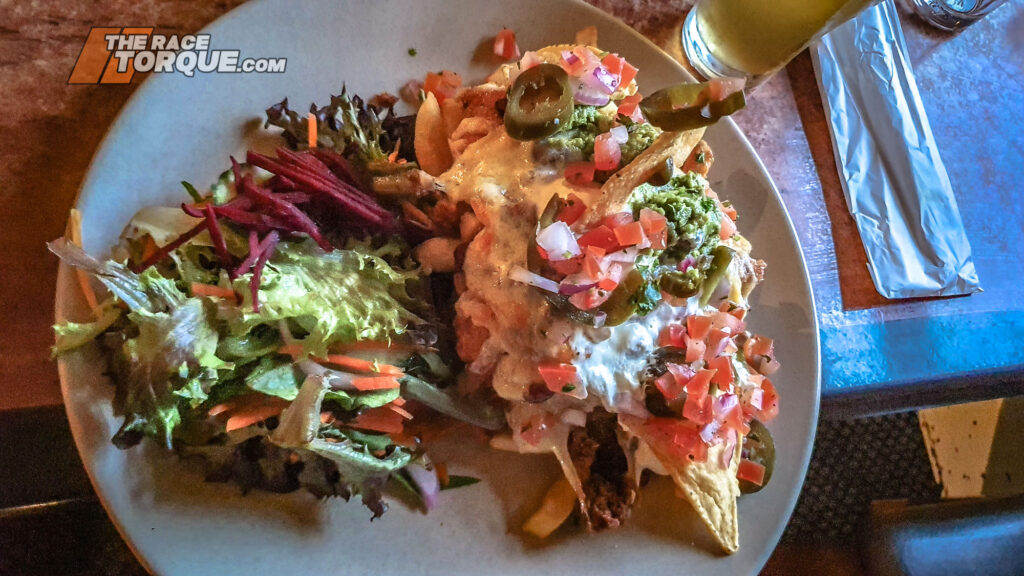 Food & Beverages
As always, the dining options in town continue to evolve, and we have touched base with some local legends for the scoops – get around to a few yourself; you won't be let down!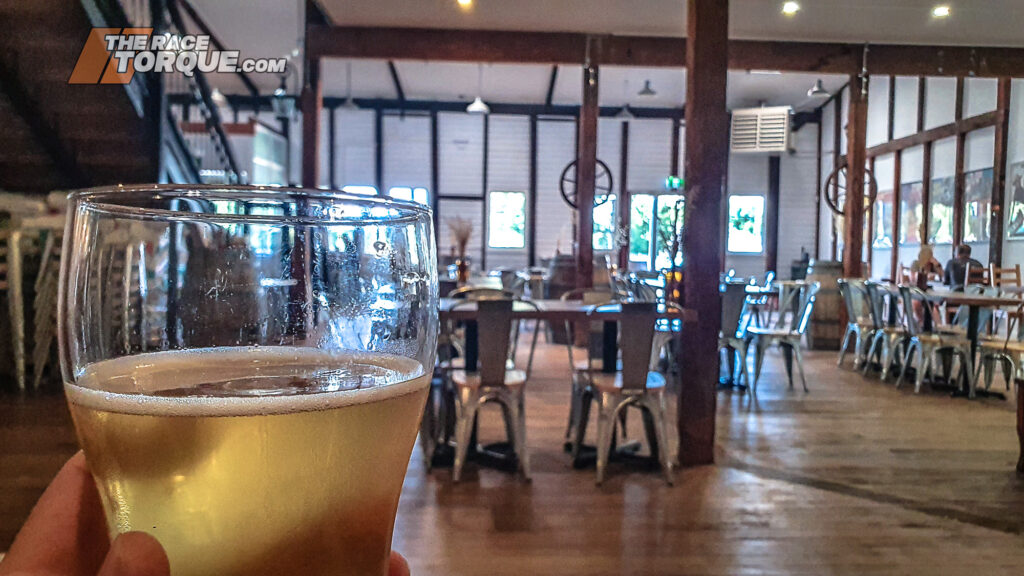 2a Piper Street
Reckless opened a year ago, and it should be at the top of the list on your weekend agenda. Cracking beers, brilliant pizza, a ripper kid's corner for the tin lids, a beautiful venue – it ticks every single box. Plus, the team are proper rev heads. We've subsequently mail-ordered their produce interstate, and we rate it.
134 William Street
An old-school Bathurst classic that has been reborn, local inside knowledge rates this establishment highly. Also: whisky bar. It has some new owners, so it will be interesting to see how it continues to stack up.
1 Ribbon Gang Lane
After it was re-opened with new ownership just before the race last year, we popped it on the 2022 agenda, and were not let down. It's another cracking venue that aces on the pizza front.
135 George Street
It re-Irished itself, which just absolutely makes sense. It has a huge selection, good food, and lots of atmosphere, add it to your list.
201 George Street
Completing the set of pubs that have undertaken a change of management, The George at the top of town has always been a popular pick. A sneaky good lunch venue while the Wednesday lunchtime activities unravel half a block away.
87 Keppel Street
All-American food, and we are absolutely here for it.
98 William Street
Entered the list last year as a local favourite, we partook in some burger takeaway in 2022, and are absolutely all in on the concept. For takeaway, skip the big chains, this is where you go.
44 Rocket Street
We are hearing very big things about the pies from this family-owned pastry kitchen cafe, all things that rank very highly in our books.
87 George Street
If bánh mì is your thing, and it should be, here's a secret lunch pick just for you…
170 William Street
Forever the Holden-branded pub and the home of the Sunday night afterparty, the Ox always wheels out a special race week menu, and it's perpetually booked out.
51 Durham Street
Out of the main city square down on the highway, The Panorama has enjoyed a significant birthday in recent years, and it is top-notch.
60 George Street
Because: you need another pub option, we've barely given you enough.
263 Durham Street, West Bathurst
A quality Thai option if you are over on the west side of town; we've never been disappointed.
Rydges Hotel, Conrod Straight
Often during race events, there are varying levels of access given to non-hotel guests to this on-track facility. If you can get in, nothing beats a freshly poured pot with a view of the track from the Chase into Murrays.
73 George Street
If you have ever wanted to rub shoulders with the big dogs from the top end of town over a bottle of high-quality shiraz, Cobblestone Lane is your destination of choice. Pack your fancy pants, and pre-emptively loosen off your belt a notch or two, and you're going on a fantastic culinary adventure.
49 Keppel Street
Good Mexican is a must in race week, and El Guapo is the king of such things in B-town, with a fantastic menu and a quirky setting on Keppel Street, right in the heart of town. Quick, easy, tasty and fun it's a good option when you get to the point in race week where you just can face another of Bathurst's excellent Chicken Parmy's, or the MSG in the Chinese food…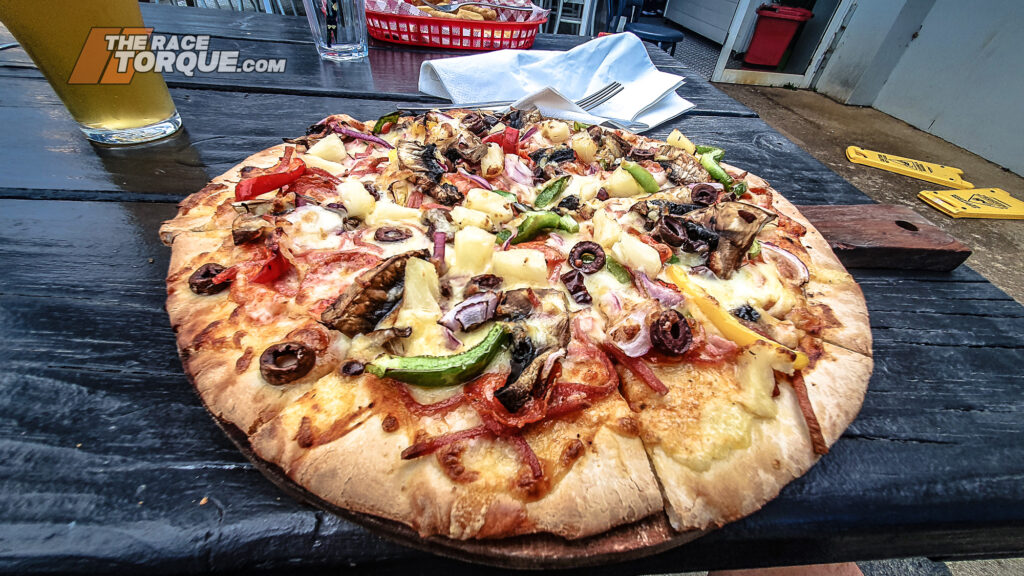 234 Gilmour Street, Kelso
If you are over the other side of the river in Kelso, we can highly recommend Paddy's Hotel. It has had a major birthday in recent years, and it's up to scratch with anything you will find anywhere, with a cracking playground for the kids adjacent to the beer garden.
---
Chinese
A special genre of dining that deserves its own breakout section in this guide…
The Great Wall
75 George Street (02) 6332 1688
Chinese is a category of food most closely associated with our race weekend dining experience. Forever, you will find us finishing our race week on Sunday night at The Great Wall, as depicted above, feasting down on Banquet B.
The Rose Garden
201 Howick Street (02) 6332 2882
…Similarly, our race week kicks off at The Rose Garden. Banquet B is a safe bet.
---
Breakfast / Coffee
52 Keppel Street
Look, we are sure there are lots of great breakfast places in Bathurst, but when we discovered The Hub, we stopped looking elsewhere. Excellent food and coffee, people watching the fellow diners on the Monday morning post-after party is great.
Crema on George
173 George Street
The hole-in-the-wall coffee spot that the drivers – who are all coffee snobs – visit. Crema is a Bathurst institution and has the added advantage of opening before the sparrows, meaning you can get your caffeine fix and beat the traffic into the circuit at the same time. Chances are you'll bump into a driver ordering a skinny-mocha-chai-frappa-latte in a tiny cup while you're there.
161 George Street
Another local hot tip, which we will be sure to put on the agenda.
287A Brilliant Street
The late mail coming from the locals is that the Brilliant Street Cafe absolutely lives up to its name, and it opens extra early, which is very much appreciated by the TRT crew.
---
Things to See & Do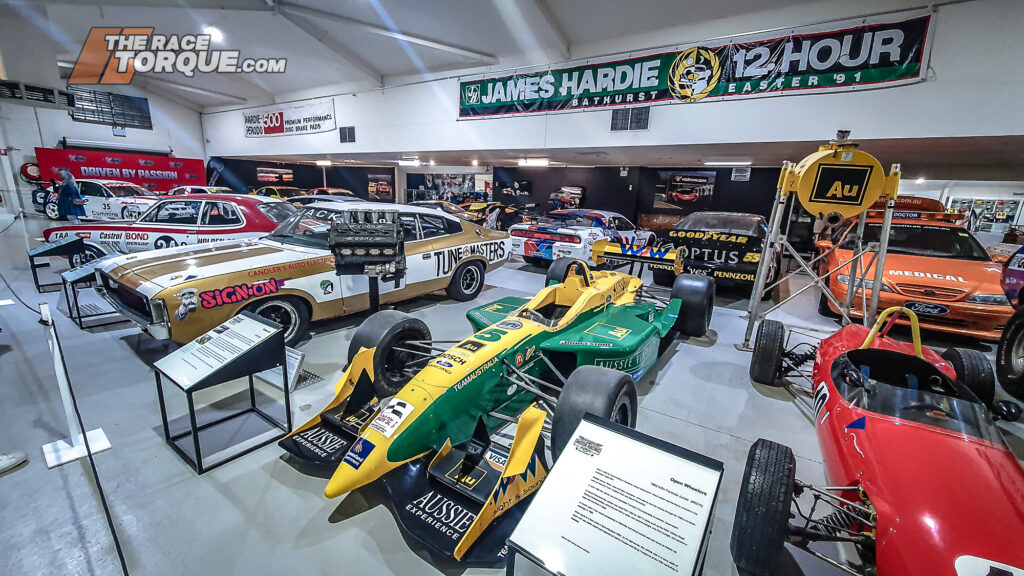 Outside of Murray's Corner, within the racetrack precinct
Compulsory visiting. Last year, we compiled our top-ten things inside the museum, but with the showcase constantly rotating and evolving, it's always worth dropping in for a visit. Being the 60th-anniversary race meet, expect a big show from one of our favourite places on earth.
The Old Vale Circuit
Between South Bathurst and Orton Park
Can you picture a layout being so wild that they needed to tame it by building Mount Panorama? Bathurst's original racetrack sits parallel to Conrod Straight, a couple of roads over, and it is amazing. We wrote this feature on it earlier – it's well worth a cold lap to appreciate the madmen from the era, and if the country air tuckers you out, we can strongly recommend a stop in at the Bridge Hotel at Perthville for a pot overlooking the babbling brook.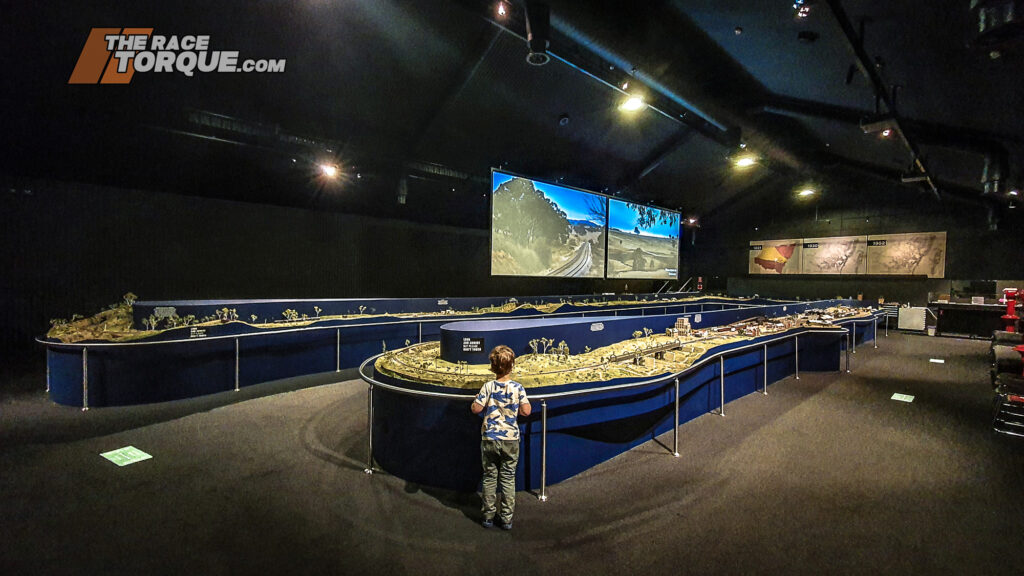 126 Havannah Street
If you've got kids in tow, or just a train spotter from way back, you will be seriously impressed by the model train setup, true to the real-life route out of town. When we visited Bathurst with a three-year-old earlier in the year, we literally spent two whole days there, so bring a book. The playroom features the world's biggest public Brio train set, with the area serviced by a coffee shop, which is a stroke of absolute genius. Need more? Check out this factoid:
"The layout is about 75m in length for the main loop (give or take) and each train apparently does about 3 laps/hour. Over a day, each train does about 7hrs of running, which gives a daily total of around 1575m. Over a week of 6 days (closed Thursdays), that gives a total of 9,415m, or just over 1.5 laps of Mount Panorama. This means that to do a single Bathurst 1000, it would take one model train just under 635 days of the museum being open to complete the full race distance."
Australian Fossil & Mineral Museum
224 Howick Street
Who doesn't love a life-sized T-Rex skeleton? Another family-friendly attraction right in the middle of the downtown block, with lots of interesting displays, including a mega selection of gemstones.
There are plenty of other interesting museums in town too, including Chifley House, the former home of Bathurst's own Prime Minister, who had his own incredible tale to tell. Check out the Museum's Bathurst website for all of the details.
Sadly, earlier this year, Ash's Speedway Museum closed, which is a massive shame for race fan visitors to Bathurst.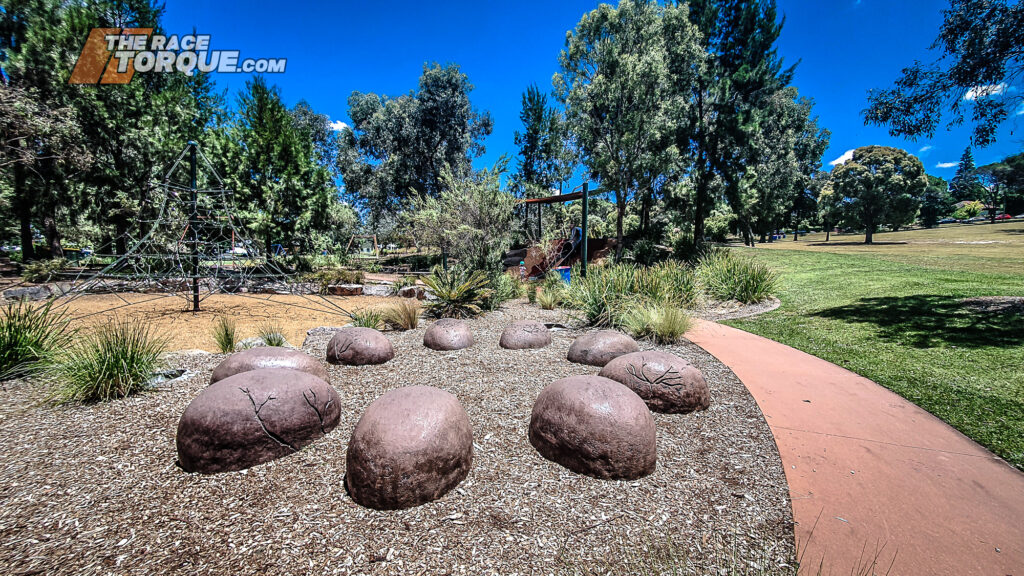 Corner of Durham and Hope Streets
Another one for the kids is the adventure playground, located near the hospital. With a distinct dinosaur flavour, this one will keep the ankle biters entertained for some time.
---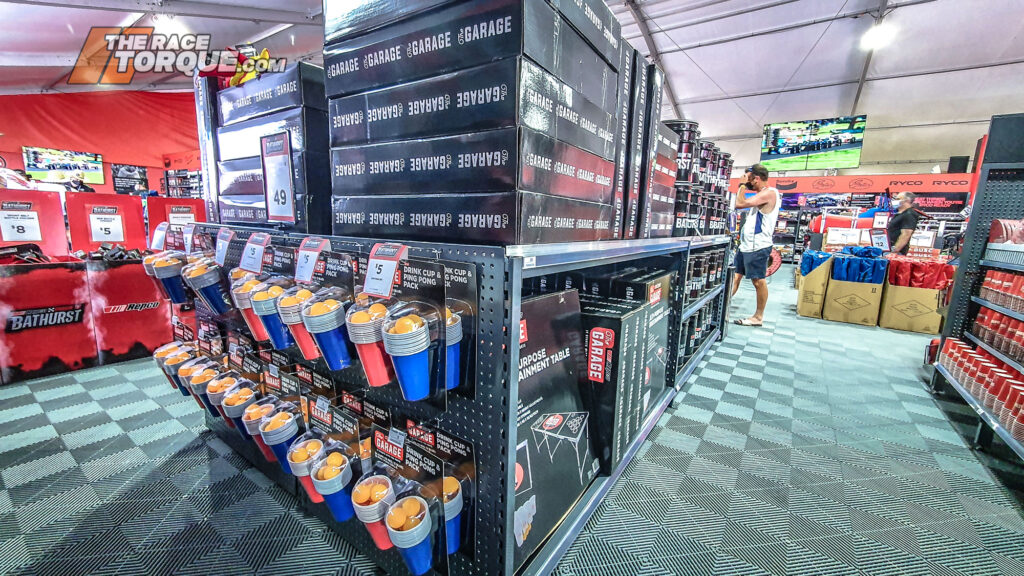 Shopping
El-cheapo Merchandise Shopping
Since the dawn of time, it's worth having a gander around downtown Bathurst, with a prime time being around Wednesday for the parade. For bargain hunters looking for a bit of last-season merchandise stock, there is typically a pop-up shop or two fobbing off heavily discounted goods.
Harris Park
The Harris Park precinct on the outside of pit straight has had a major revamp for 2022, with a host of different displays, food and beverage outlets, plus the Repco Trackside Store. While last year's first attempt by Repco, above left, wasn't quite what Supercheap turned out, with 12 months under their belt, it will be interesting to see how they have innovated for this year's event.
The gift shop at the National Motor Racing Museum is a certified goldmine – get along early in race weeks to see what interesting things they have assembled.
Keppel Street Books
79 Keppel Street
For book enthusiasts, Keppel Street Books is a must. Being in Bathurst, they always seem to have on hand some interesting pieces from the motorsport realm.
153A Havannah Street
A certified treasure trove of just about anything. Who knows what you will find, as above right…
---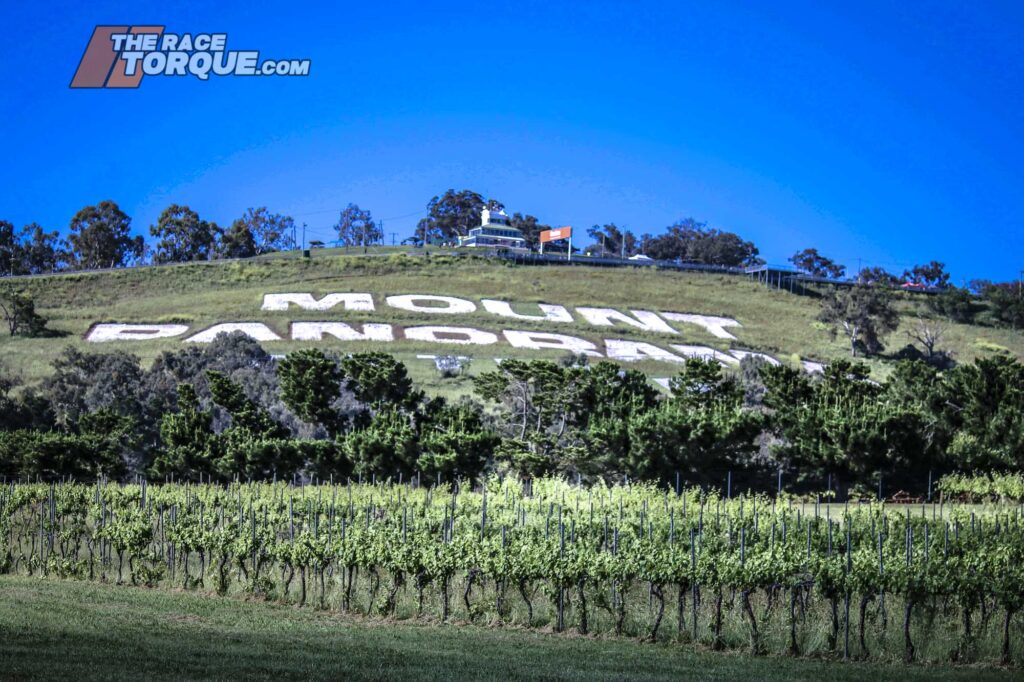 Other things
Wineries
We've tried the wine from the local area, and frankly, it's pretty decent. However, because: racecars, we haven't managed to get to any of the local wineries yet. The fact that there is a winery contained literally inside the race track itself, above, and we haven't been there, is a mystery to us…
Bathurst's busiest person
We have previously covered on these pages the exploits of Shane Fowler, Bathurst's motorsport signwriter, who as of now, is the busiest person in town. We thank Shane and his family for their input and local knowledge in piecing this story together, and also Brad Owen and the team at the National Motor Racing Museum for their most excellent insight.