Bruce Stewart – A Shark's Game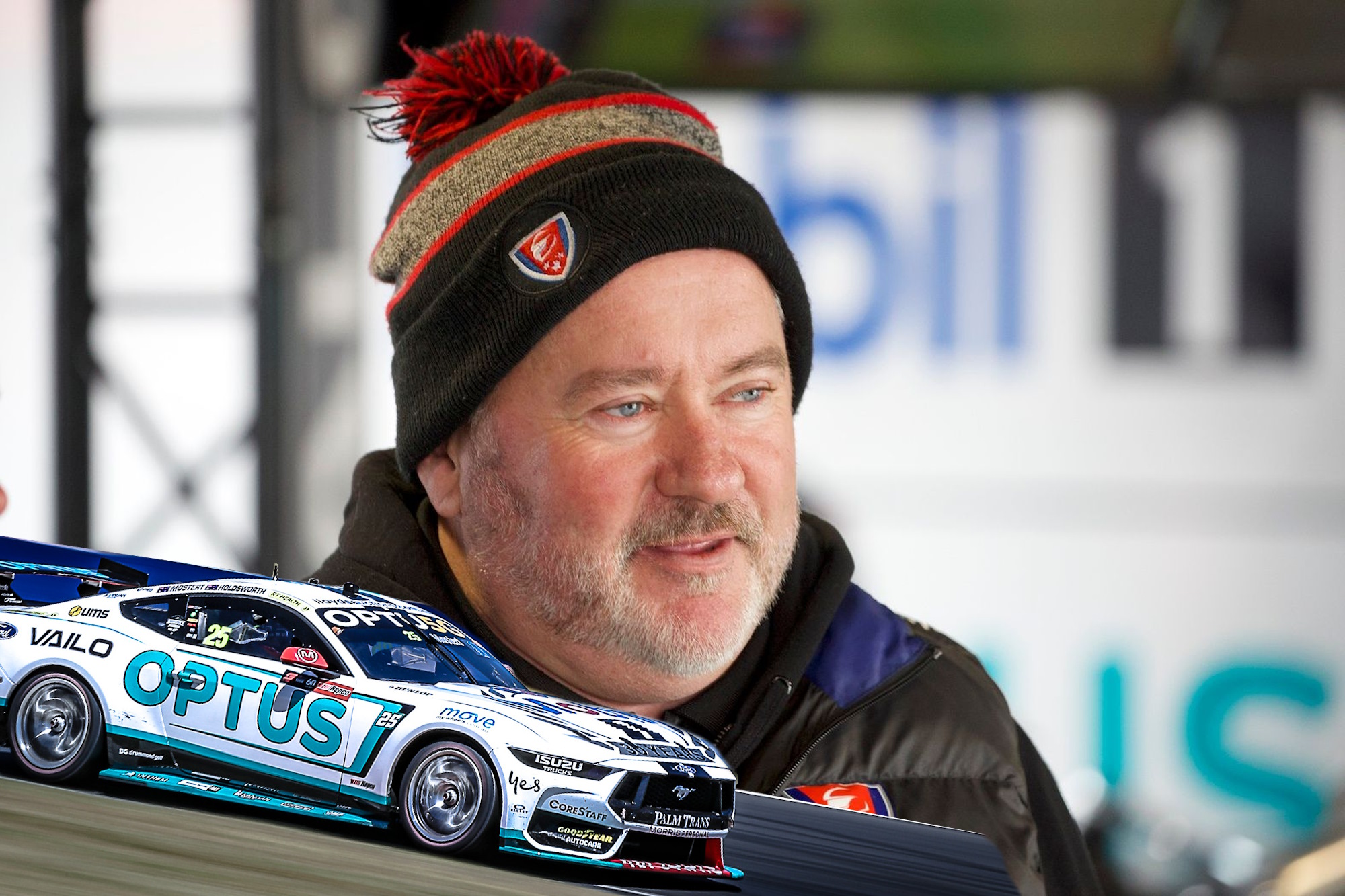 Team bosses and owners in the Supercars Paddock are most likely to be former drivers, like Brad Jones, Jamie Whincup, Tim Blanchard or Dick Johnson. Former engineers such as Tim Edwards, Barry Ryan and Matt Stone, plus a spread of successful business owners like Charlie Schwerkolt and Peter Xiberras.
Header Pics: AN1 Images/Ross Gibb
It is not often that you see a successful Commercial Manager take the reins.
Over at Walkinshaw Andretti United you do, however find such a person. Bruce Stewart.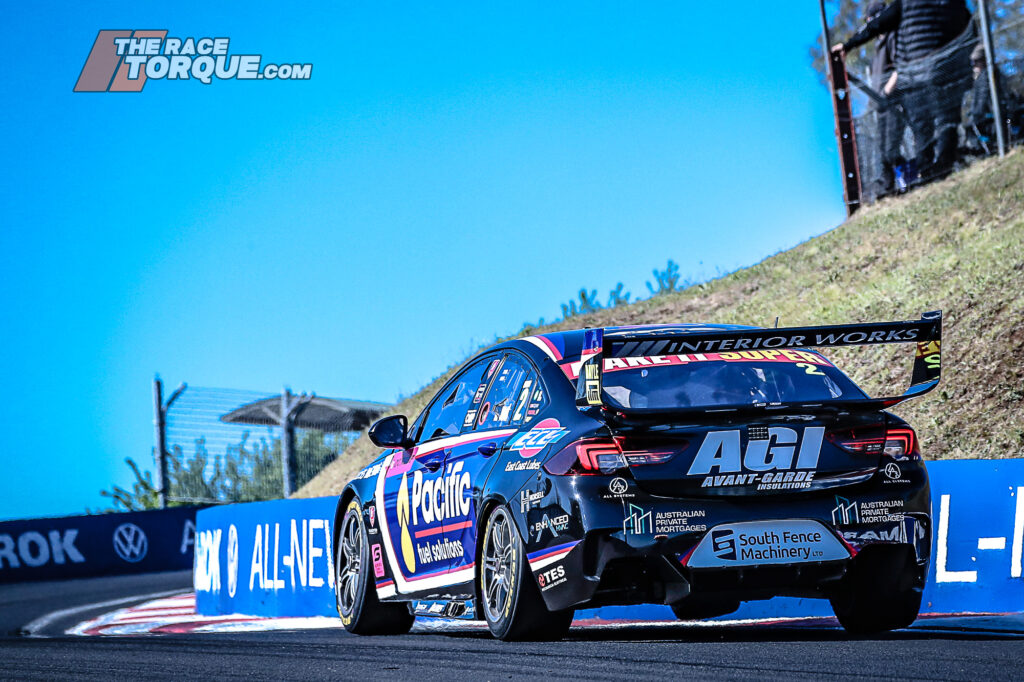 The likeable Victorian has a long and distinguished career in Motor Sports, much of it not that publicised. The Race Torque's Dale Rodgers sat down with Stewart to look at his long journey to the role of Team Principal and WAU and his thoughts on the future.
Bruce Stewart takes up the story.
"I was involved with Octagon and Advantage International, and one of the big projects I worked on was the 1998 PlayStation Round Australia Rally," he recalls. "Advantage had a great working relationship with Peter Brock, so I ended up doing 23 days around Australia being, sort of, Peter's right-hand man."
It left a huge impression on the young Stewart, and he believes lessons learnt are still with him some twenty-five years later.
"At every signing session, I saw first-hand the collective love and respect the public had for him. But the way he treated people was extraordinary," Stewart said. "As an insight, you are on, say, Day 18 in Carnarvon or somewhere, and it is 10.00pm and there are still 150 people in the queue with engine covers and posters waiting for Peter's autograph."
Peter would always sign things with the recipient's first name, so Stewart thought to speed this up, perhaps he could just sign his name as an option.
"My job was to ask the next person in the queue what their name was and say, 'Peter, this is Rob' and so Peter would sign – Rob, Live your dream, Peter Brock," he said. "So, I suggested to Peter that he dropped the name and the line and just signed his name. The response was – 'Bruce…don't ever ask me to do that again," Stewart recalled with a smile.
Stewart understood that the time Brock gave every person, was the cornerstone of building a following. Stewart has never forgotten the popularity of Brock, and he has applied this thinking as an essential pillar in developing a team in sports.
The commercial side of the sport was the next phase of Stewart's career, where he worked as Corporate Sponsorship Manager for the Melbourne Football Club and subsequently as General Manager of Commercial Operations with Harness Racing Victoria.
But his arrival at the Holden Racing Team was not planned. Stewart's wife had a baby and was in a mother's group with Toni Skaife, Mark's wife. Skaife heard about Stewart's background and, around the time of the departure of HRT supremo, John Crennan, joined HRT as Commercial Manager in 2008.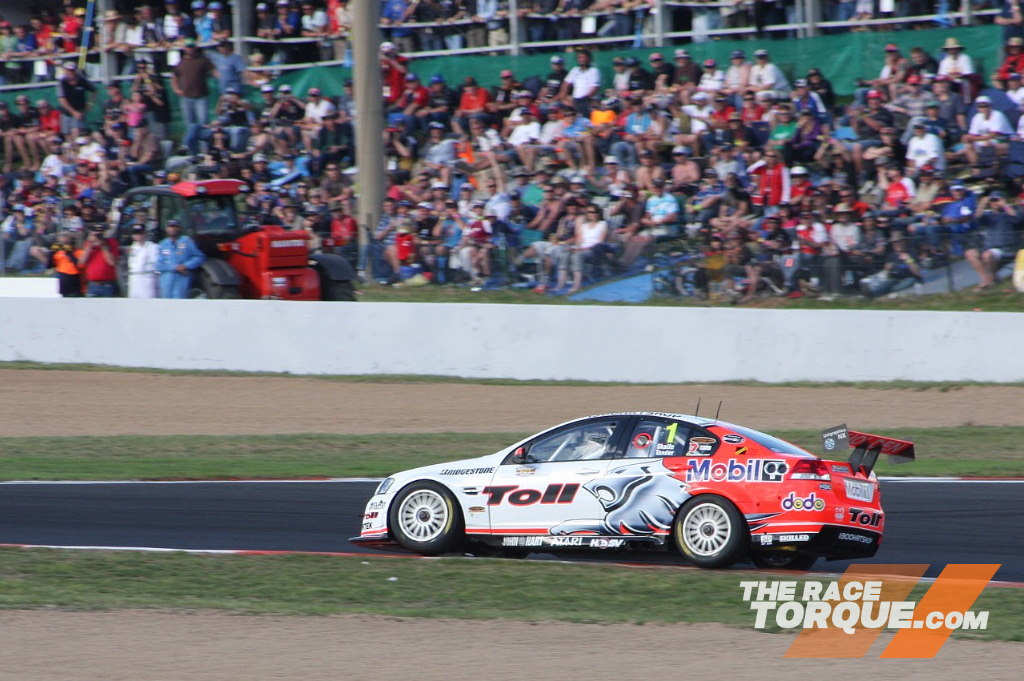 Stewart has seen some amazing milestones at the Clayton-based team. Firstly, arriving in 2008, he entered a time of some turbulence but, by his own admission, just focused on what he could achieve and not let the distractions of the TWR, Holden and Skaife Sports negotiations take over.
"I was on the periphery and not in any of the decision-making aspects of the changes," he said. "All I knew was that I had a job to do, and the team's ongoing success was built on the commercial partnerships, so I removed myself from the politicking and focused on the job at hand."
The following year, despite all the well-documented changes, HRT won the Supercars Teams Championship and, with it more learnings for Stewart.
"2009 was an extraordinary year. We won the Teams Champions with Will (Davison) and Garth (Tander), but what I learnt from that was sometimes we didn't celebrate the success when you were going well, and you were disappointed if you were second or third on the podium and that is natural if you are a team fully expecting success. But sometimes, when you are going through the hard times, you look back and say, you know what? Every time we get up there, we have to celebrate and enjoy it as a team," Stewart said.
Stewart was a key figure at the Holden Racing Team right through until 2016, when he decided he 'needed to get my weekends back' and, by an interesting twist of hand, was absent in August of that year when GMH dropped the bombshell and announced that they were stripping HRT of the factory status moving it to archrivals Triple Eight Race Engineering.
The Daily Telegraph reported the change on the 16th of August 2016.
"After fielding Holden's official factory team for 26 years, we are naturally disappointed but respect Holden's decision,'' HRT owner Ryan Walkinshaw said. "While our official motorsport partnership may have ended, our relationship with Holden remains strong, and we continue to work closely on future road vehicles in line with our HSV (Holden Special Vehicles) business.''
But Bruce Stewart was not away from the pit lane for long, returning in 2017.
"I wasn't there when Holden pulled it, but I was watching from afar," Stewart recalled. "I understand that Holden themselves were going through a difficult period, but it was heartbreaking for everyone who had been associated with the famous HRT brand. It was a real shame to lose the Lion and the helmet."
The next big change for Stewart came with the new look Walkinshaw Andretti United. It was a fresh start and one that was, from Stewart's point of view, very motivational. The announcement of Walkinshaw Andretti United took place at the most iconic circuit in Australia, Bathurst, on the eve of the biggest race of the 2017 season.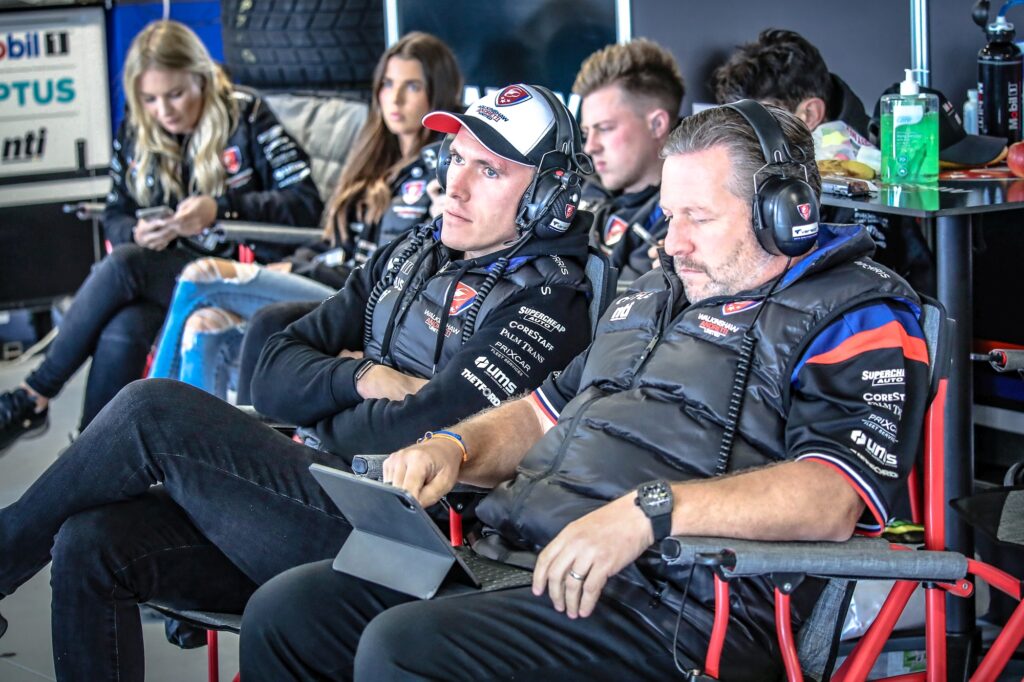 "To have owners like Ryan and Martine Walkinshaw, then adding Zak Brown and Michael Andretti, I saw one common, defining feature. They are all racers, they all want to win, and they all wanted to resurrect a team which was once truly great back to those heights," Stewart said. "It's been really invigorating to be part of it."
Whilst excited about the re-birth of the team and the new trajectory WAU was now heading, Stewart quickly pointed out that he understood the effect that the massive changes during those years inflicted.
"When you lose your identity, it's a real crisis. Who are we?" he said candidly. "But you dig deep, and you understand that the soul of the team is still the same. We have lost a brand and a figurehead, but bringing that WAU brand to the fore with three global motorsport entities was very refreshing."
The first year under the new brand saw the team score an early season win as WAU, courtesy of Scott Pye, in challenging conditions at the 2018 Australian Grand Prix. The win was also Pye's first in the category. A second place at Bathurst for the second year in a row, moving WAU back up to fifth in the team's championship, was also a highlight.
But change was never far away from the now joint Team Principal at WAU. In 2020, he was appointed sole Team Principal and was intrinsically involved just a few years later with the planning and strategy of possibly the team's biggest change. WAU severed ties with GM and signed up as a Ford Supercars team.
"With the end of Holden, we were evaluating our options, and to be quite frank, when you see Triple 888 so closely tied with GM, and taking nothing away, they have done a great job for them over a long period of time, we have aspirations to be everything we can be with a manufacturer," Stewart outlined. "When we spoke with Ford, it was a difficult at the start, as you think 'Wow, can't really believe we are here!"
But business has a way of aligning strategies, and it was not long until any perceived hurdles were being removed. It was clear to Stewart and his management that there was a lot of positive alignment and direction, and the potential switch of brands gathered momentum quickly.
"You had passionate people who bleed red, like me and Ryan, saying this is what we stood for. But when you get people like Zak and Michael saying if you look at the bigger opportunity and what the team support will be with Ford, it was a no-brainer," Stewart explained.
One of the benefits to the switch was that Brown and Andretti have a multitude of manufacturer support and programs across the many racing categories they compete in, so the emotion of the 'one brand only' conversation was quickly dissipated. Stewart said that it helped with the clarity and removed the emotion somewhat.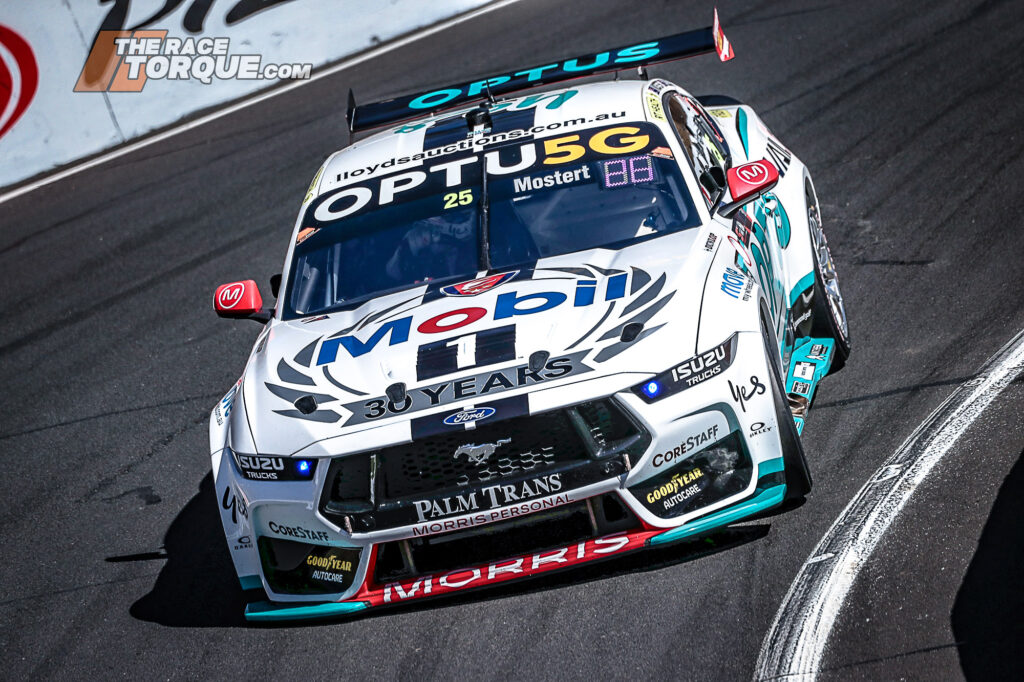 So, to 2023, WAU has performed at the top of the Ford teams' pecking order, and given that it is their maiden year, it has been a substantial achievement. From a statistical point of view, Chaz Mostert has been the most successful Mustang driver, and the team will finish mid-pack in the Teams Championship. Stewart has been under no illusion of the difficulties the Blue Oval teams have faced, but the latest round of parity updates may well deliver the equilibrium everyone is chasing.
"We won't sugarcoat 2023, it has been a very difficult year. As the sport chased parity and bring the two models as close together as they can, clearly, they (Supercars) are working hard at that, and we are assisting the Ford Homologation team, DJR, in every way we can," he said. "I'd be lying if I said if it was a perfect case at the moment. We came across to Ford looking to take the next step, but we understand that there are people at Ford and Supercars who will ultimately bring this closer together," Stewart said.
For now, Stewart and his team at WAU can look at 2023 and be proud of the enormity of the task they have undertaken.
New cars, new engines, and consistently being the first of the Blue Oval cars across the line is not to be dismissed lightly. The program being undertaken by Supercars to take the Mustang and Camaro to the USA for wind tunnel testing should deliver the percentage gain that WAU and all the Ford teams are chasing.
However, Stewart has one thing in his focus. Seeing his two drivers spraying champagne in Adelaide as they did just twelve months ago. That would be a reward for his hard-working and long-serving team.