Porsche's newest rising star Bayley Hall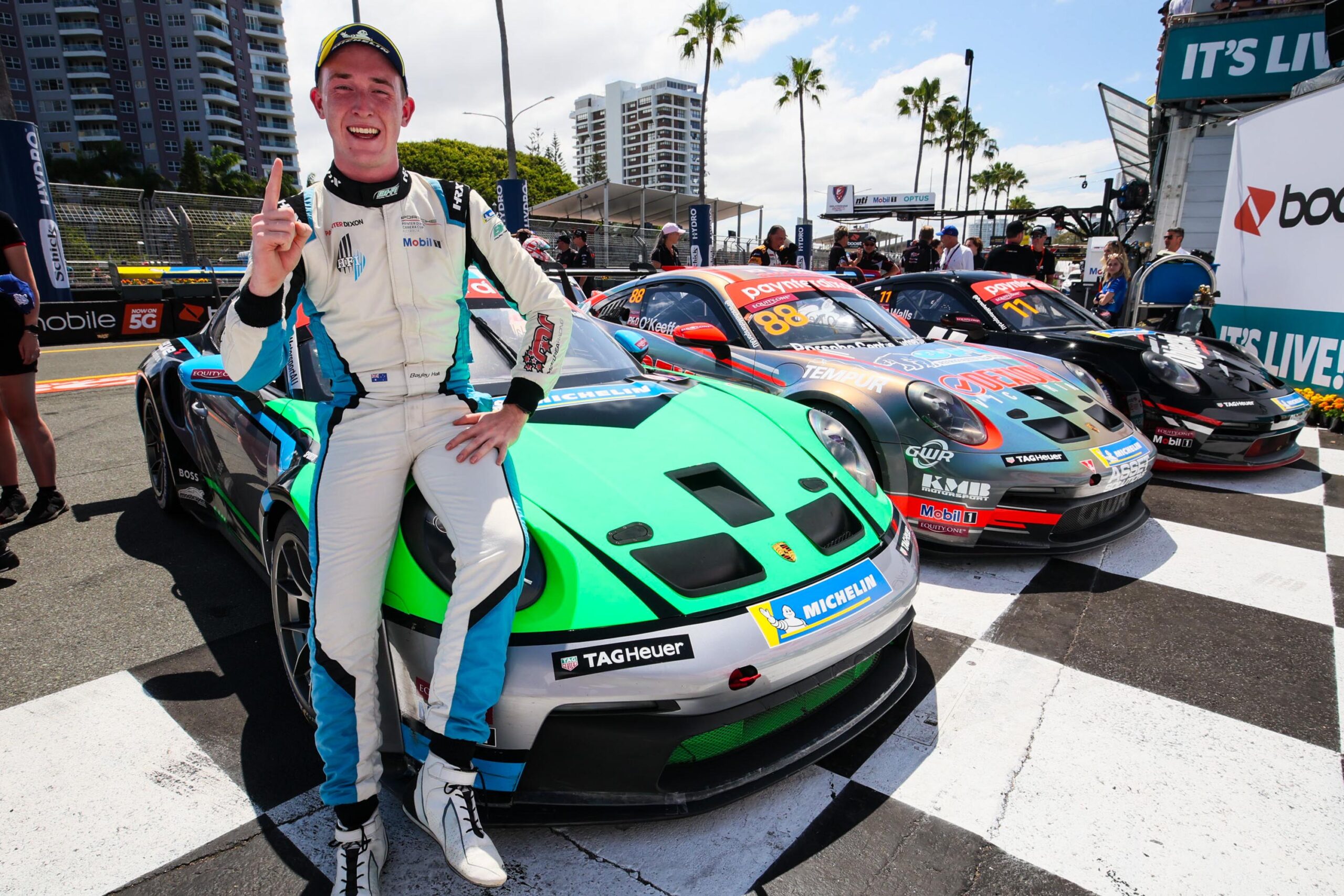 YOUNG GUN Bayley Hall has launched from zero to success in his Porsche Carrera Cup career, claiming his first race and overall victory in the tough one-make championship at the weekend.
We get to know the young man from Queensland, talk pathways to the top and racing in America, plus an incredible weekend at Surfers that delivered him a maiden Carrera Cup win.
Then it's the Hot's and Not's from a massive week of motorsport.