Sandown Turns Historic
Sandown Raceway is once again bringing back the best of historic motorsport next weekend, with the annual Victorian Historic Racing Register showcase event.
Over the weekend, a total of 50 on-track sessions are scheduled, covering racing, supersprints, regularity trials and parades.
The roster features a mix of staples from the historic racing scene and more contemporary staples from the state championship roster.
From the latter, expect competitive fields from both the MGs and Invited British Sports Cars, which will be backing up from their recent run at the Calder Vic State Race event, and the evergreen HQ Holdens.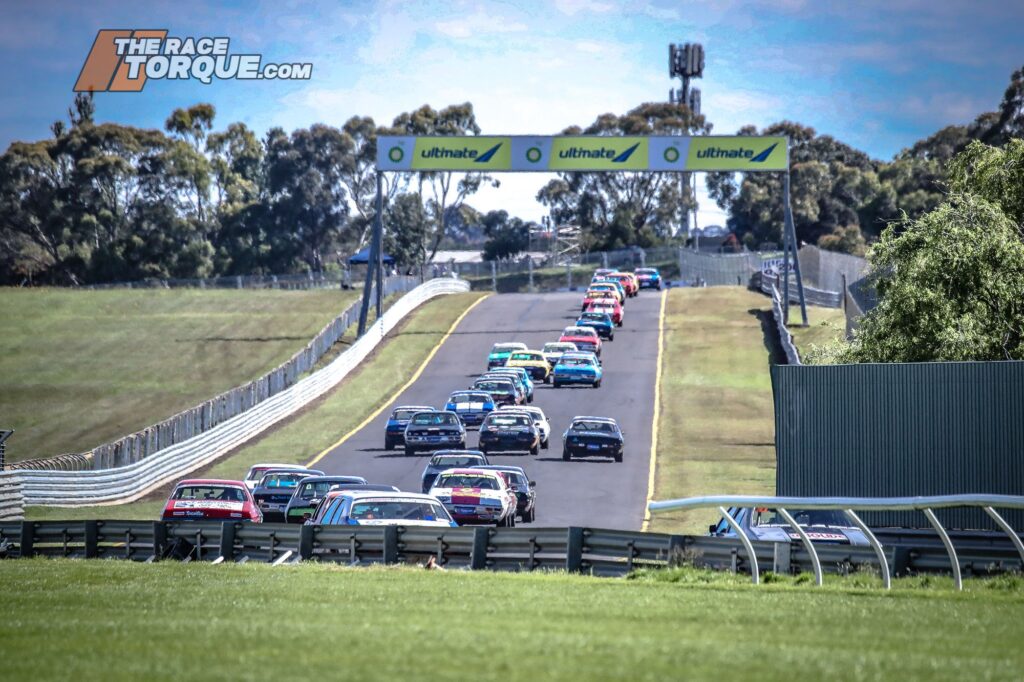 Furthermore, from the tin top set, there will be plenty of interesting classes to follow.
From the Group N Historic Touring Cars, there will be two full fields, with the big banging battle between Mustang and Camaro always a hit.
Another interesting field will be the combined Touring Car Tribute Sprint, which is sprinkled with genuine Group C and A tourers, bringing back plenty of memories of the Sandown 500s from yesteryear.
Additional tin-top action will be provided by the Historic Sports Sedans and their sprints, with machines such as Casey McMahon's Chevy Monza, Simon Pfitzner's Mercedes 450 SLC, Peter Fowler's VW Fastback, Jason Maroc's Charger, and Ian Baird's Austin A30 amongst those worth watching.
Open wheeler and sportscar classes, as always, will be well subscribed.
Historic Formula Fords always race well at Sandown, while the J, K, Lb, Formula Vee and invited car field, will mix the really old timers with some more modern metal, in a fascinating meet of race pace.
M and O Sports, Racing and Invited Cars fill the slot nicely that leads up to the newer P, Q, R Racing, plus Q and R Sportscars.
A highlight of the latter will be a smattering of F5000s, including examples driven by Malcolm Oastler and Bryan Sala, which will rekindle memories of Sandown meets past, as they take to the wide-open spaces of the home of horsepower against big banging iron such as Tom Tweedie's Elfin MS7.
However, the V8s might not necessarily have things all their own way, with the pocket rocket Prosports as driven by Tim Macrow and Jamie Larner, set to throw a cat amongst the pigeons.
Further sportscar action will be provided by the ever-entertaining Group S racers, with Porsche versus Chevy, Shelby, MG and more.
As always, with these VHRR events, plenty of sideshows and attractions will fill the spectator area at Sandown for fans to gawk at between races.
Admission is free on Friday, $40 on Saturday and $50 on Sunday, with weekend passes available for $80.
Children under 15 accompanied by an adult are admitted free of charge.
Saturday will also feature a Remembrance Day Service at 11am.