Bathurst 1000: Everything you need to know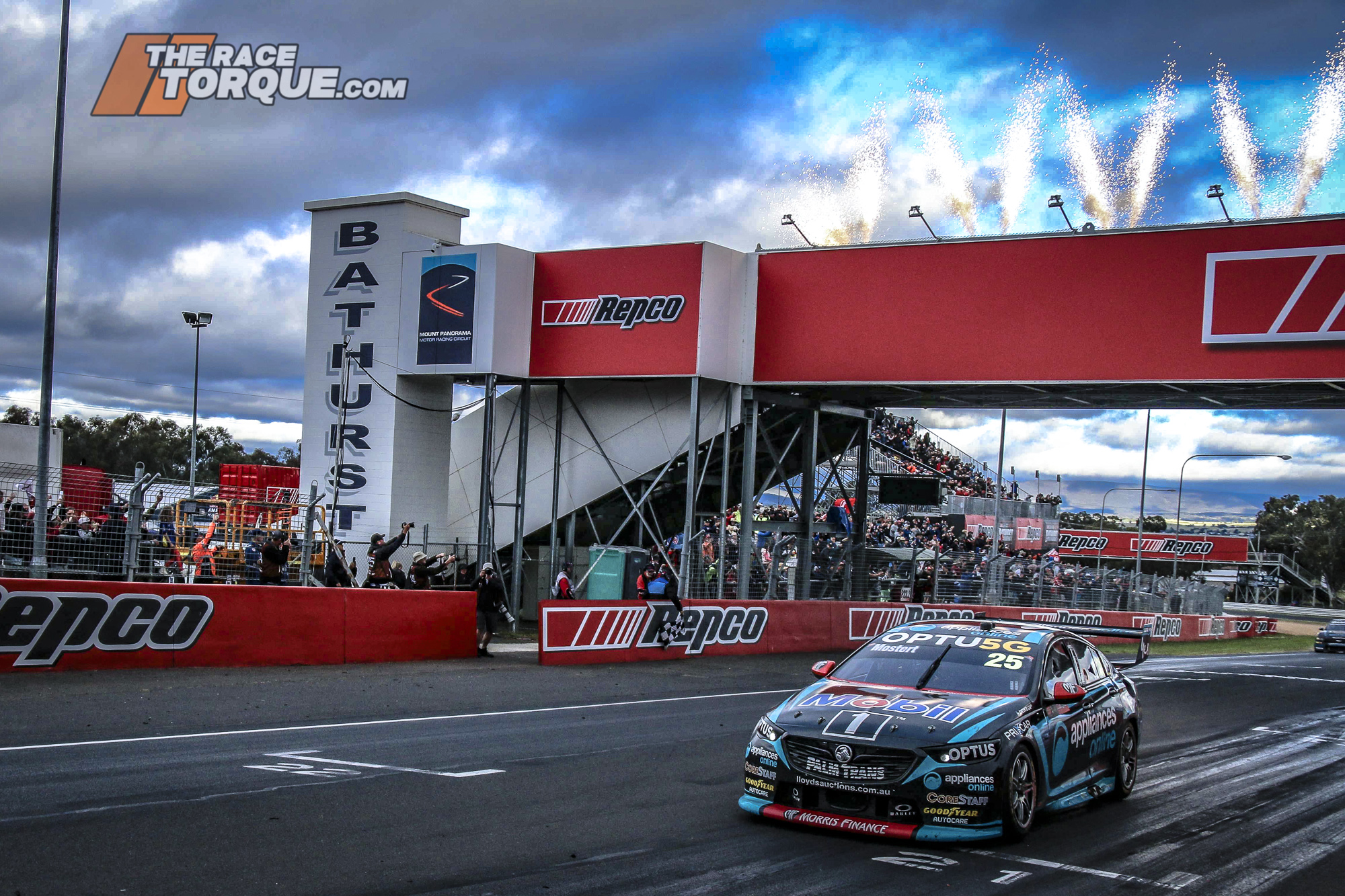 BEFORE we lose track, here's a quick 2021 Bathurst 1000 rewind: Chaz Mostert and Lee Holdsworth dominated proceedings, converting pole position into a dominant win. Cameron Waters earned his second straight runner-up finish, this time alongside James Moffat, while Brodie Kostecki and David Russell broke through for their maiden Bathurst 1000 podium for Erebus Motorsport in third. Shane van Gisbergen and Garth Tander were in the thick of the action until late tyre dramas struck, while separate late-race accidents for Broc Feeney and Jayden Ojeda resulted in safety car appearances.
MAKING their first Supercars main game/Bathurst 1000 race start this year will be Matt Payne, Cameron Hill, Jaxon Evans, Aaron Seton, Declan Fraser, Matt Chahda and Jaylyn Robotham, while returning to action this year after being MIA off at least last year's grid will be Greg Murphy, Richie Stanaway, Jordan Boys and Tyler Everingham.
MISSING from the 2022 field will be Jonathon Webb, David Wall, Garry Jacobson, Luke Youlden and Russell Ingall.
LOOKING for some safe picks to collect a start in the top-ten shootout? Drivers with an average starting position better than tenth across the board at Mount Panorama in championship races include Anton De Pasquale (4.2), Shane van Gisbergen (6.5), Mark Winterbottom (8.3), Chaz Mostert (8.9), Will Davison (9.1), Cameron Waters (9.3) and James Courtney (9.9).
---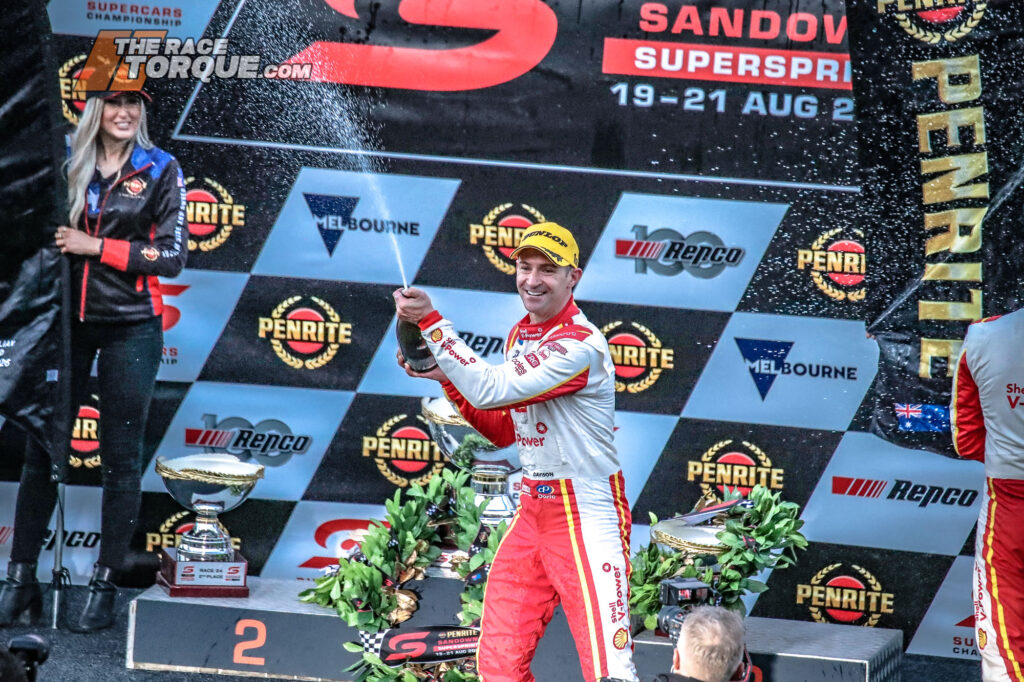 OF the drivers active in the field, Will Davison has the most pole position starts in the Bathurst 1000 with three, from 2009, '12 and '20, however, '12 was the only time he personally topped the shootout.
FOLLOWING the equal record low of 25 starters from the past two Bathurst 1000s, this year the field has returned to 27 entries. This represents the same size field as the 2016 event.
2022 is the third year of Repco's naming rights deal for the Bathurst 1000. The company joined Armstrong Shock Absorbers, Gallaher Cigarettes, Hardie-Ferodo Brake Pads, James Hardie Industries, Tooheys Beer, AMP Bank, Primus Telecommunications, FAI Insurance, Bob Jane T-Marts and Supercheap Auto as a naming rights sponsor of the event in 2020.
OVER the past 21 years, the race winner has started on the front row nine times, including last year. Of course, Mostert/Morris put in a big burn from the stern to win in 2014 from 25th on the grid. Still, there have been some other sizable drives through the field on race day in recent times: Davison/Webb started 17th in 2016 to win, a year before Lowndes/Richards were victorious from 15th, the same position as Bright/Richards in 1998.
THE infamous 2014 race featured ten safety car appearances, equal with 2006 and 1999, although smashed by the 13 appearances in 2000. The most laps under the safety car in a race was 2006 with 36, primarily due to Paul Radisich's awful shunt at The Chase. Meanwhile, 2013 and 2018 featured six laps of Safety Car activity each, with two and three interruptions respectively. In 2020 there were five cautions for ten laps, while last year there were six yellows which took in 13 circuits.
THE most lead changes in the Bathurst 1000 in the modern era came in 2001 with 26. 1994 finished with 25, while on 24 each were 2014, 2017 and 2019. Meanwhile, 2011 only featured six lead changes. The last two years have provided significant contrasts: there were seven lead changes in 2020 amongst four cars: Shane van Gisbergen/Garth Tander, Cameron Waters/Will Davison, Fabian Coulthard/Tony D'Alberto and Scott McLaughlin/Tim Slade, while last time out, there were 19 official lead changes between six cars, namely Chaz Mostert/Lee Holdsworth, SVG/Tander, Waters/James Moffat, Andre Heimgartner/Matt Campbell, Mark Winterbottom/Michael Caruso, and David Reynolds/Luke Youlden.
---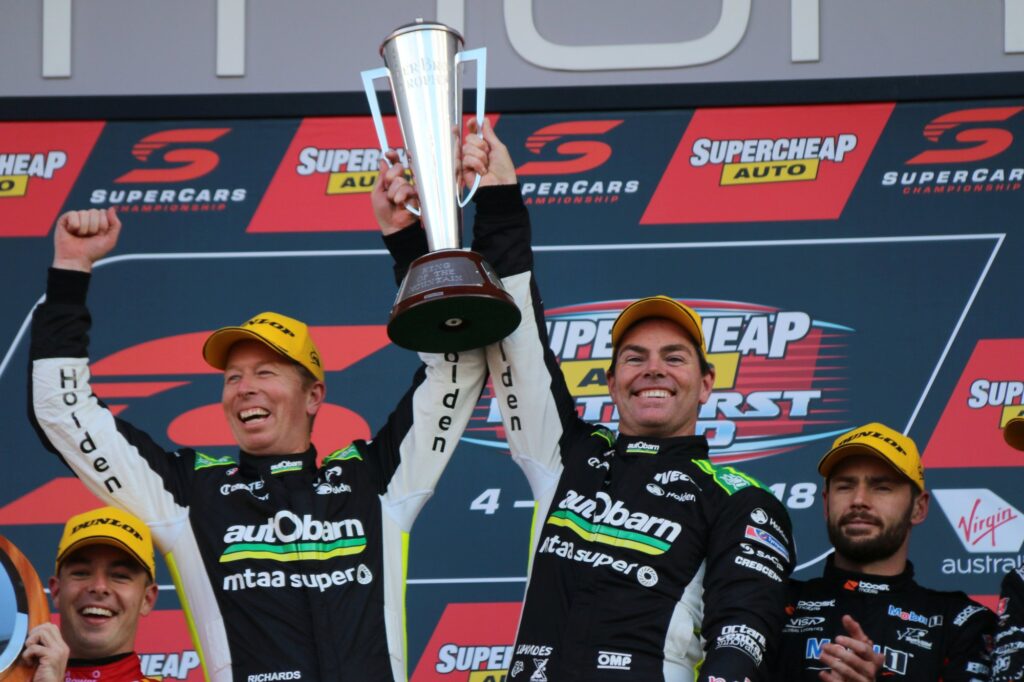 WILL this be the first Bathurst 1000 to break the Six Hour barrier? Since the race extended from 500 miles (805km) to 1000km in 1973, it took until 1977 for the seven-hour mark to be bettered, which was achieved by Allan Moffat/Jacky Ickx with a time of 6hr, 59min 7.8sec. The race record now belongs to Craig Lowndes/Steve Richards, set in 2018 with a time of 6hr 1min 44,5456sec, while the longest recorded race was 2014, with Mostert/Morris winning with a time of 7hr 58min 53.2052sec, which dragged on due to a mid-race red flag. Last year's extended safety car appearances blew the race time out to 6hr 15min 06,1951sec.
WILL Davison is perhaps in career-best form right now, having claimed three wins, ten other podiums, and a season-leading nine pole positions. In the Bathurst 1000, he has two wins on the board in 2009 and '16, while he finished second in 2020. Five times previously he has paired with his brother Alex at Bathurst, with the duo claiming a best result of fourth in 2014.
ANTON De Pasquale has shown blistering pre-race pace at Bathurst previously, but to date, things haven't worked out for him on race day. After finishing 24th on debut following a series of issues, he suffered a stuck throttle and crashed out of 2019's race, finished ninth in 2020, and registered a mechanical non-finish last year. Co-driver Tony D'Alberto is an experienced set of hands, and brings to the combination previous best Bathurst results of third, fourth, fifth and sixth.
---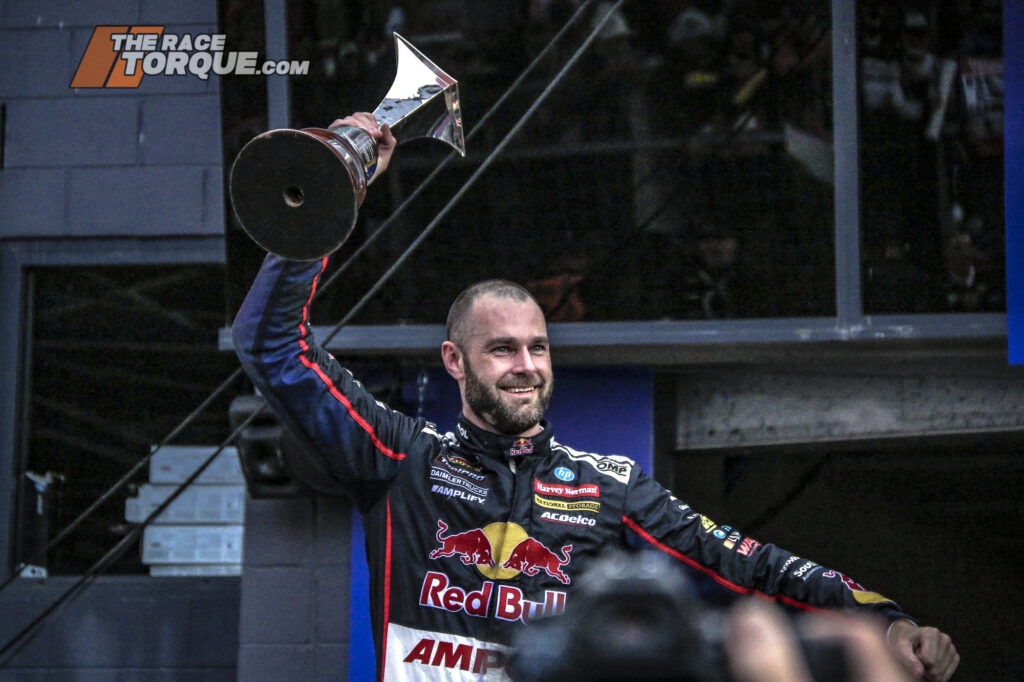 SHANE van Gisbergen is on a tear. From the 29 races contested to date this season, he has won 18 times, and claimed a total of 24 podiums, with only two finishes outside of the top ten. Leading into Bathurst last year, which was the season finale, SVG had accumulated 18 wins and 29 podiums from 35 races to that point. In 2020 he won the Bathurst 1000 with Garth Tander, who now has four Peter Brock Trophies, with the duo the white-hot favourites with the bookmakers.
THE second Red Bull Ampol car poses an interesting equation, with the GOAT Jamie Whincup lining up alongside sophomore Bathurst runner Broc Feeney. Whincup has won The Great Race four times, and finished second on three occassions, but also has numerous near misses on his resume. Feeney meanwhile finished his rookie campaign in the fence at the top of the Mountain late in last year's race, although he has been coming on strong in recent rounds during his first full campaign. Whincup showed that he has lost none of his flair by topping the co-driver-only session at the recent Sandown event.
SINCE winning The Great Race in 2013 and '14, the team now known as Tickford Racing has always been in the Bathurst conversation. Following second for Winterbottom/Owen in 2015, the team has also earned a fourth for Waters/Le Brocq in 2016, fourth for Mostert/Moffat in 2018, and second in 2020 for Waters/Davison, with Waters/Moffat repeating the effort last year. Of the four-car outfit, Waters has been the lone ranger picking up consistently strong results this season, to sit second in the standings heading to The Mountain, with 13 podiums and three wins. James Courtney is currently 12th in points with two 2022 podiums to his credit, while Thomas Randle and Jake Kostecki are placed 20th and 22nd.
2010 series champion James Courtney will be looking to break his Bathurst hoodoo this year, with the veteran having the unfortunate distinction of being the full-time driver with the most 1000 starts without a win. From 16 previous events, he has four podium finishes to his credit in 2006, '07, '08 and '19. This year, Courtney will be partnered by Zane Goddard, who has been undertaking much of the test driving of the Ford Gen3 Mustang to date.
---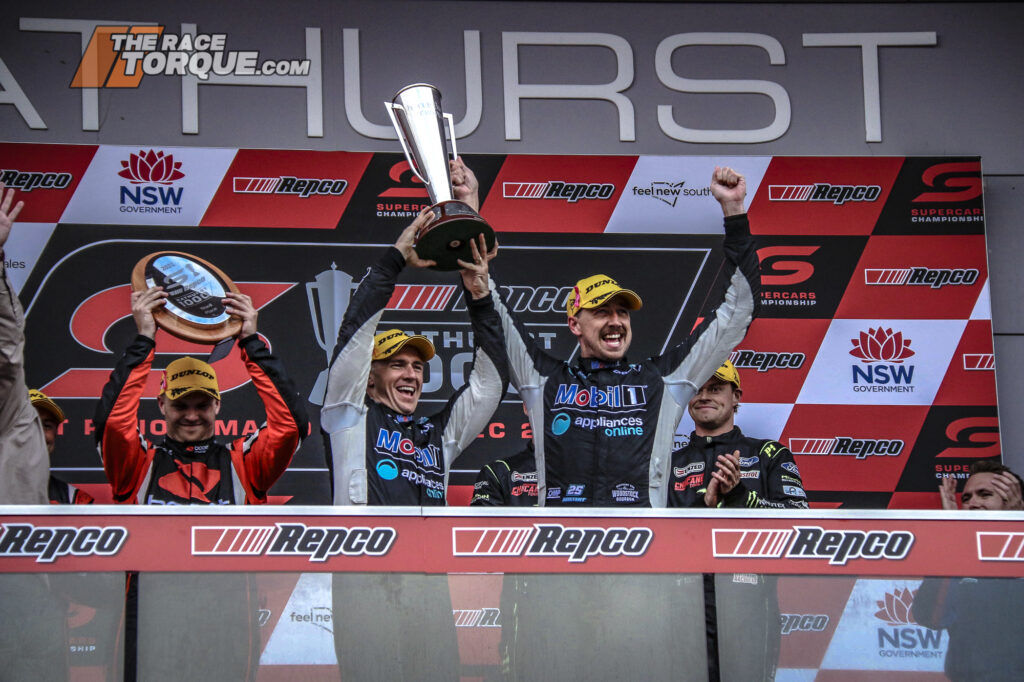 AS the 2022 season has progressed, reigning Bathurst champion Chaz Mostert has been gaining consistency, although the most recent of his four wins for the season came at Hidden Valley. Mostert's form at Bathurst over the years has seen some massive swings. After suffering a massive practice crash on debut in 2013, he spectacularly won in '14, then spent race day '15 in hospital after a massive qualifying wreck. Subsequently, he finished 19th, 10th, 4th and in 2019 placed 15th after tangling with teammate Cam Waters late. He then finished third in his first Bathurst start with Walkinshaw Andretti United in 2020, and won last year. For new co-driver Fabian Coulthard, he will be looking to improve on the one Bathurst podium he scored in 2017. He has 18 Bathurst starts to his credit.
WITH six podiums from his last ten Bathurst attempts, Warren Luff has an enviable record in the 1000. Saying that, the non-podiums in that time tell their own story: 2014 was a DNS after a catastrophic brake failure in practice cleaned up Craig Lowndes and the Griffiths Bend wall, while the 2016 DNF resulted from the late-race pile-up that featured McLaughlin and Whincup, with he and Tander at the time of the accident a strong chance of a podium finish. Last year paired with Bryce Fullwood, the combo placed a credible fifth. This year, Luff will be partnered with Nick Percat, who won Bathurst as a rookie in 2011, and finished third in 2014 and '16. Percat will be looking to turn around a tough year, which to date has featured a lone top-five result from the AGP back in March.
WILL Brown was on the podium recently at Sandown, but his car nearly wound up in a skip bin following a massive shunt at Pukekohe. He will be looking to better his previous Bathurst-best of 15th, while co-driver Jack Perkins will be out to secure his second Bathurst podium, following from his last dais visit in 2019 alongside James Courtney.
---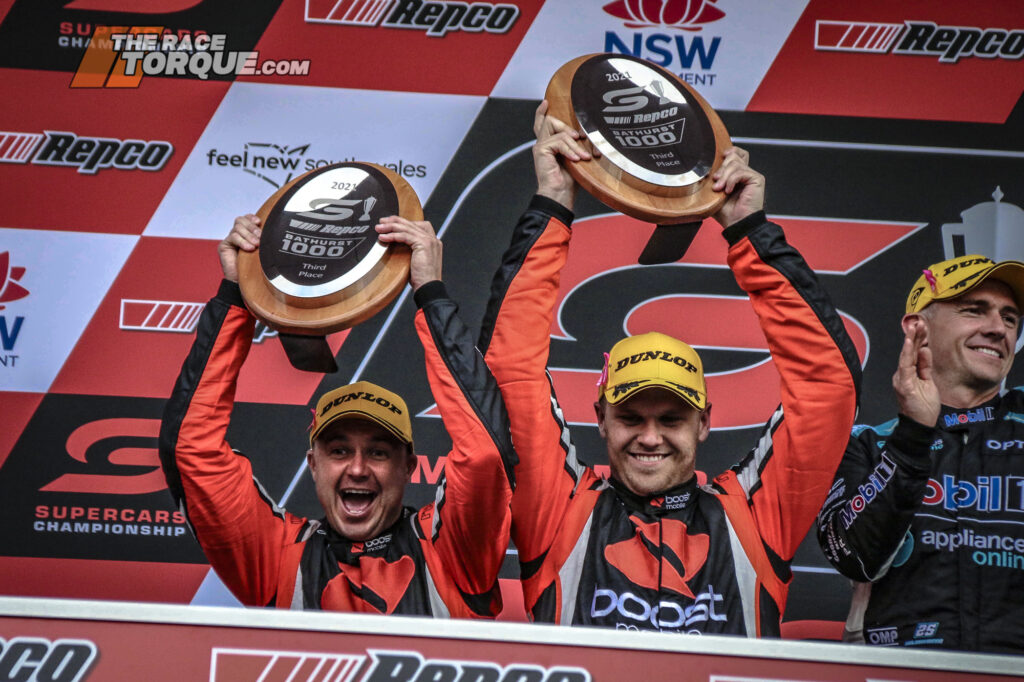 BRODIE Kostecki's Bathurst trajectory meanwhile has him going to the top – a DNF followed by a ninth and then a third last year shows progress trending in the right direction. Currently ninth in the standings, he will again be partnered by journeyman David Russell, who up until last year had best results of eighth and ninth from 11 previous campaigns.
COLLECTIVELY, Team 18 knows the way to the Bathurst podium. Mark Winterbottom won in 2013 and finished second in a photo finish from 2015, while since joining the Holden squad has best finishes of sixth and eighth. Scott Pye meanwhile finished second in 2017 and '18, while finishing sixth in 2020 with his current team.
THE CoolDrive Mustang has continued to punch above its weight as a single-car operation since entering the sport at the start of last season. All told, the team has registered 25 top-ten finishes to date, with the team currently placed tenth in the driver standings. Tims Slade and Blanchard finished ninth in the 1000 last year, while the team enjoyed an incredibly strong debut at Bathurst 2021 at that year's season-opening 500.
---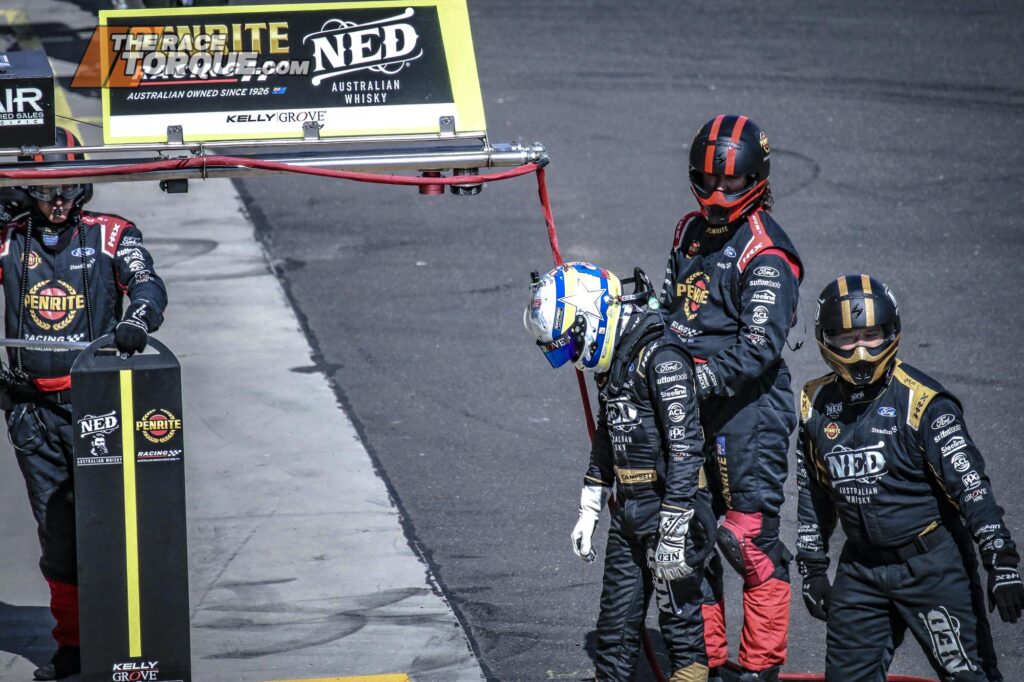 WITH two race winners, and two young guns named Matt, the Grove Racing outfit will be looking to make a point, with the team undergoing a late driver pairing swap. David Reynolds, who won the race in 2017, will be partnered by Matt Campbell, who this year is about to wrap up the IMSA GTD Pro class before stepping up as a Porsche factory driver in the marque's return to top-tier prototype racing. Reigning winner Lee Holdsworth will line up alongside the chosen one to replace him upon his retirement at the end of the year, Matt Payne, who currently sits third in the Super2 point score. Dating back to the team's previous Kelly Racing/Nissan motorsport guise, since 2009 they have amassed 51 Bathurst entries, with best results of third in 2011 (Greg Murphy/Allan Simonsen), and second in 2014 (James Moffat/Taz Douglas). Since then, their best result was sixth in 2017 with Michael Caruso and Dean Fiore.
IS Brad Jones Racing trending in the right direction? After scoring a best result of 14th in 2019, the team's best finish in 2020 was 13th. In 2020, Percat/Thomas Randle were disqualified from the shootout, had power steering issues before the start, and had engine trouble in the race. The CoolDrive entry had repeated door opening issues and two 15sec penalties in the race. The SCT Logistics entry brought out two safety cars, one off the bumper of a teammate, while Jordan Boys fenced the fourth car early. One year earlier, Percat/Blanchard, and Jones/Canto finished 14th and 16th respectively, both off the lead lap, while Tim Slade's day ended in the fence on lap one. Last year, Percat/Wood placed sixth, Hazelwood/Fiore eighth, and Jones/Pither 12th. This time around, Andre Heimgartner is the team's leader, and comes into the event eighth in the standings, fresh from two podiums last time out in New Zealand. The other team cars have had a tougher season, with Bryce Fullwood currently 18th, Macauley Jones 19th and Jack Smith 24th. Dating back to the Audi days at Bathurst, the team have registered 54 entries in the 1000, with three podiums in the pair of Super Touring races, Brad Jones/John Bowe were second in 2001 and third in 2004, with Jason Richards/Cameron McConville providing their most recent podium in 2009, 13 long years ago. One area the team will no doubt be looking to be victorious is the Pirtek Pit Stop Challenge, which the crew have claimed for three straight years.
---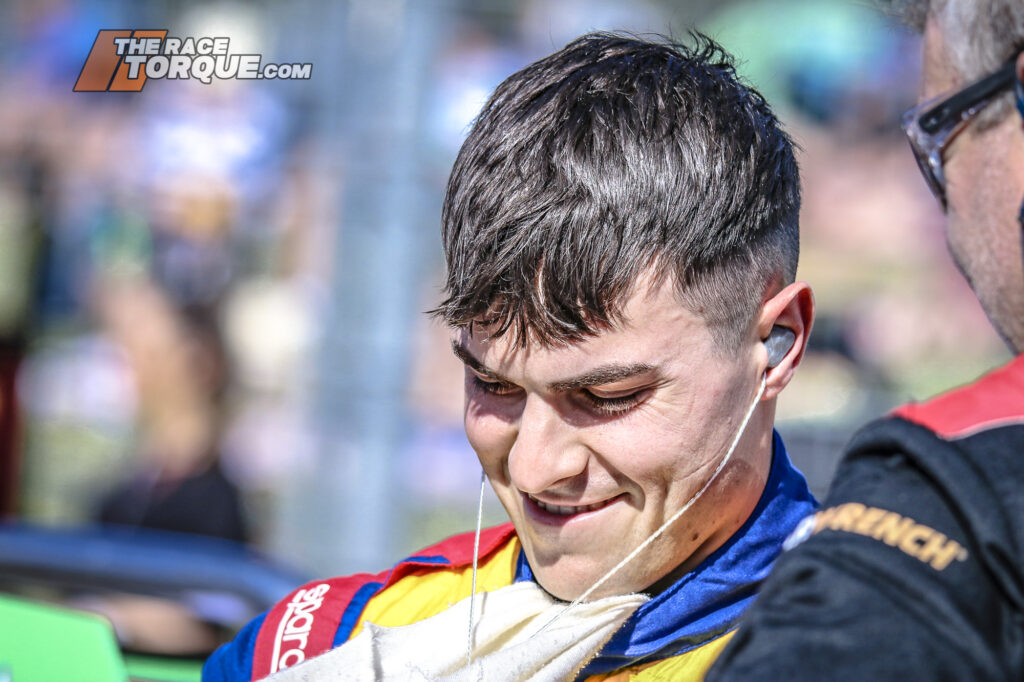 FIRST-year outfit PremiAir Racing have been trending in the right direction of late. James Golding has registered a pair of top-ten finishes from the last two rounds, and will be joined by Dylan O'Keefe at The Mountain, while Chris Pither will be joined by rookie Cameron Hill.
SINCE The Bend, Matt Stone Racing has only registered best race results of 15th from both of its cars. Jack Le Brocq has a best Bathurst finish of fourth to his credit, while Todd Hazelwood's best finish to date was eighth last year. After finishing 20th in 2018, the team has registered four non-finishes and 13th for Jake and Kurt Kostecki (2021) from its other attempts.
THE three wildcard entries for this year's Bathurst 1000 add some incredible storylines to the race. For starters, there is the Supercheap Auto Triple Eight prepared entry for eight-time Bathurst winner Craig Lowndes, and rookie Declan Fraser, who currently leads the Super2 title chase aboard a T8 prepared Commodore with race wins from both Townsville and Sandown. Since winning his most recent 1000 in his last full-time season of driving in 2018, Lowndes has finished fourth twice with Jamie Whincup, with the other result being a non-finish after Whincup smacked the fence at The Cutting.
ALL eyes will be on the third Boost Mobil-backed Erebus prepared entry for four-time Bathurst winner Greg Murphy and fellow Kiwi Richie Stanaway, who has four previous Great Race starts to his credit, with a best finish of 12th. For Murphy meanwhile, it has been a long time between starts at the Mountain, with his last appearance being in 2014. His most recent win came in 2004, while he finished second in 2008 and third in 2011.
THE final wildcard is a true privateer effort, with Super2 runners Matt Chahda and Jaylyn Robotham pairing in an ex-Walkinshaw Andretti United-built Commodore. Chahda has finished in the top five in the past two Super2 seasons with three podium finishes to his credit, including two this year in Townsville, while Robotham won the season-opening Super2 race from a wet and wild Sydney Motorsport Park.