Trans Tasman TCM Coming to AU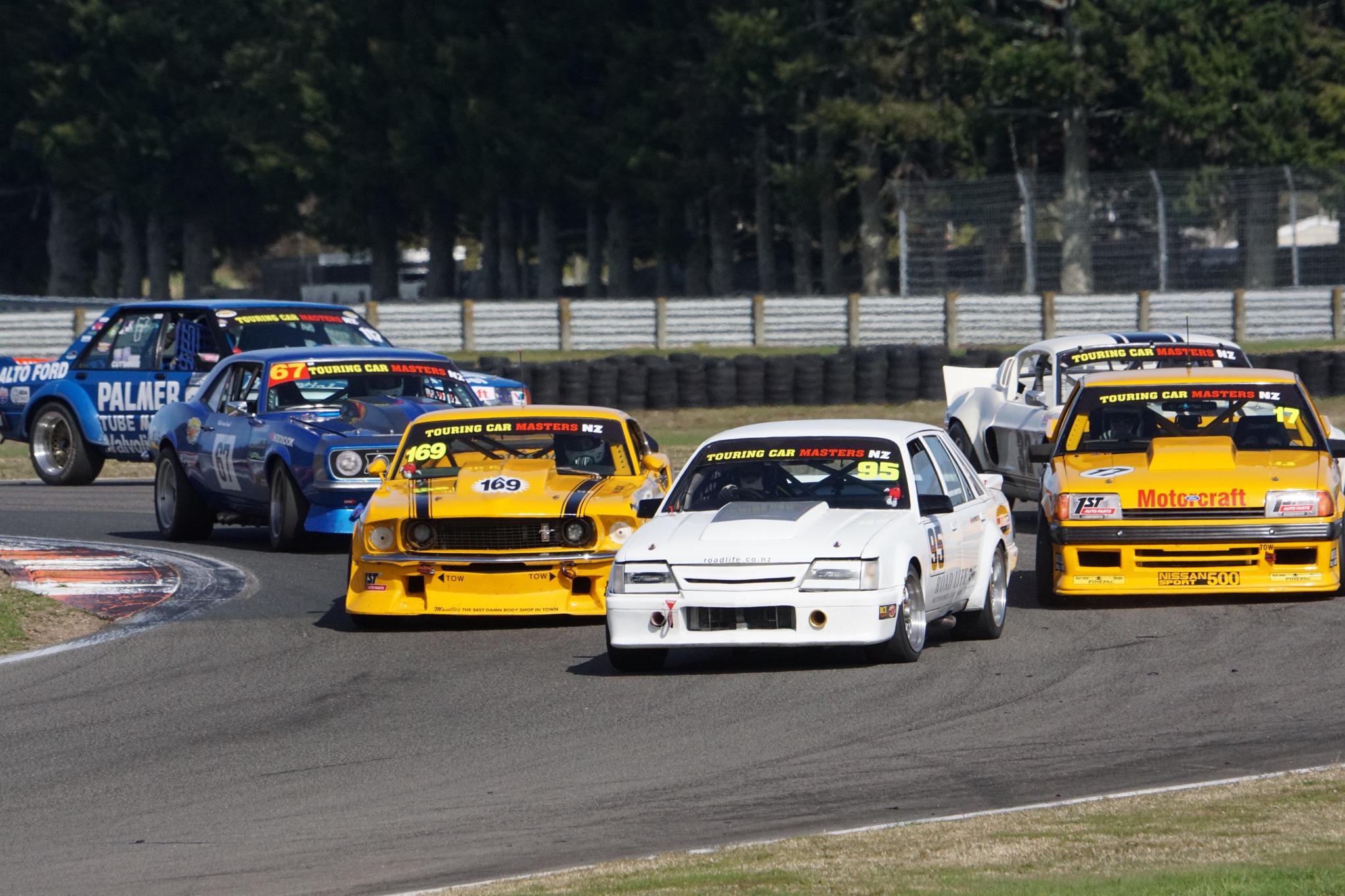 AUSTRALIA and New Zealand will go head-to-head in a Trans-Tasman battle of the Muscle Cars at the Supercheap Auto Bathurst International and the VAILO Adelaide 500 this November. 
A fleet of cars from Touring Car Masters New Zealand will travel to Australia to compete against the stars and cars of the Gulf Western Oil Touring Car Masters Series for the final two rounds this year.
Up to a dozen cars will cross the Tasman, offering fans a field of more than 30 cars at both major events that conclude the 2023 season.
It's the result of several years of planning and coordination by the categories on both sides of the Tasman, delayed several times by the Pandemic.
It won't be the first time that a fleet of Kiwi Muscle Cars have travelled to Australia to race, however it is the first under their current TCM NZ banner.
The series was established in 2020 to forge a link between local competition and the Australian series and has grown rapidly since then.
The Kiwi competitors will travel for two events, including their return to Bathurst on November 10-12 and then their debut on the streets of Adelaide at the VAILO Adelaide 500 two weeks later (November 23-26).
TCM New Zealand competitors already confirmed to attend the Aussie double header include Greg Cuttance in a Dick Johnson Racing tribute entry.
Tony Galbraith (Charger), Hugh Gairdner (Pontiac Trans Am), Nick Ross (Dodge Challenger) and Dennis Lovegrove (Trans-Am) are also confirmed.
A family with Bathurst links – the Andersons – will also return, with Andrew Anderson set to drive his Pinepac XE Falcon – a car raced by Jett Johnson in New Zealand recently. Andrew's son, Nathan, will steer his Grandad Bruce's 1969 Ford Mustang.
More New Zealand entries will be confirmed in the leadup to the Supercheap Auto Bathurst International and VAILO Adelaide 500 later this year.
Australian entries include Steven Johnson (Mustang), John Bowe (Torana), Ryan Hansford (Torana), Cameron Tilley (Valiant Pacer) and Andrew Fisher (Torana), among others.
The Gulf Western Oil Touring Car Masters series resumes at Winton Motor Raceway's Shannons SpeedSeries event this June 9-11.
The 2023 Supercheap Auto Bathurst International will be held November 10-12, with tickets to be released soon. The 2023 VAILO Adelaide 500 held November 23-26, with tickets on sale now at Ticketek.
GRAHAM SATTLER – Gulf, Western Oil Touring Car Masters Category Administrator
"We've worked for a long time to get our Kiwi cousins back to Australia and it's great that we've been able to make it happen.
"They're a great group of people and have worked really hard to grow TCM New Zealand in the last few years, even during the pandemic.
"Everyone is excited to have them join our field this November for what are going to be two of the largest Touring Car Masters events in the last five years.
"There's huge excitement from both sides of the Tasman to make this a success and we can't wait to welcome them to Australia this year."
SHARON CUTTANCE – Touring Car Masters New Zealand Category Administrator
"Everyone here is really pumped, especially as we have just come to the conclusion of our 2022/23 season and how we have grown from 2020, from nothing.
"There's a group of people very eager to get to Australia and to go to Bathurst, some for the first time but some for their second or third trip.
"It's even more special then going down to Adelaide for the VAILO Adelaide 500, which is one of the largest motorsport events in this part of the world.
"Many of our competitors have never raced on a street circuit so it's going to be an exciting adventure for a lot of people."