SpeedSeries '23 Wraps Up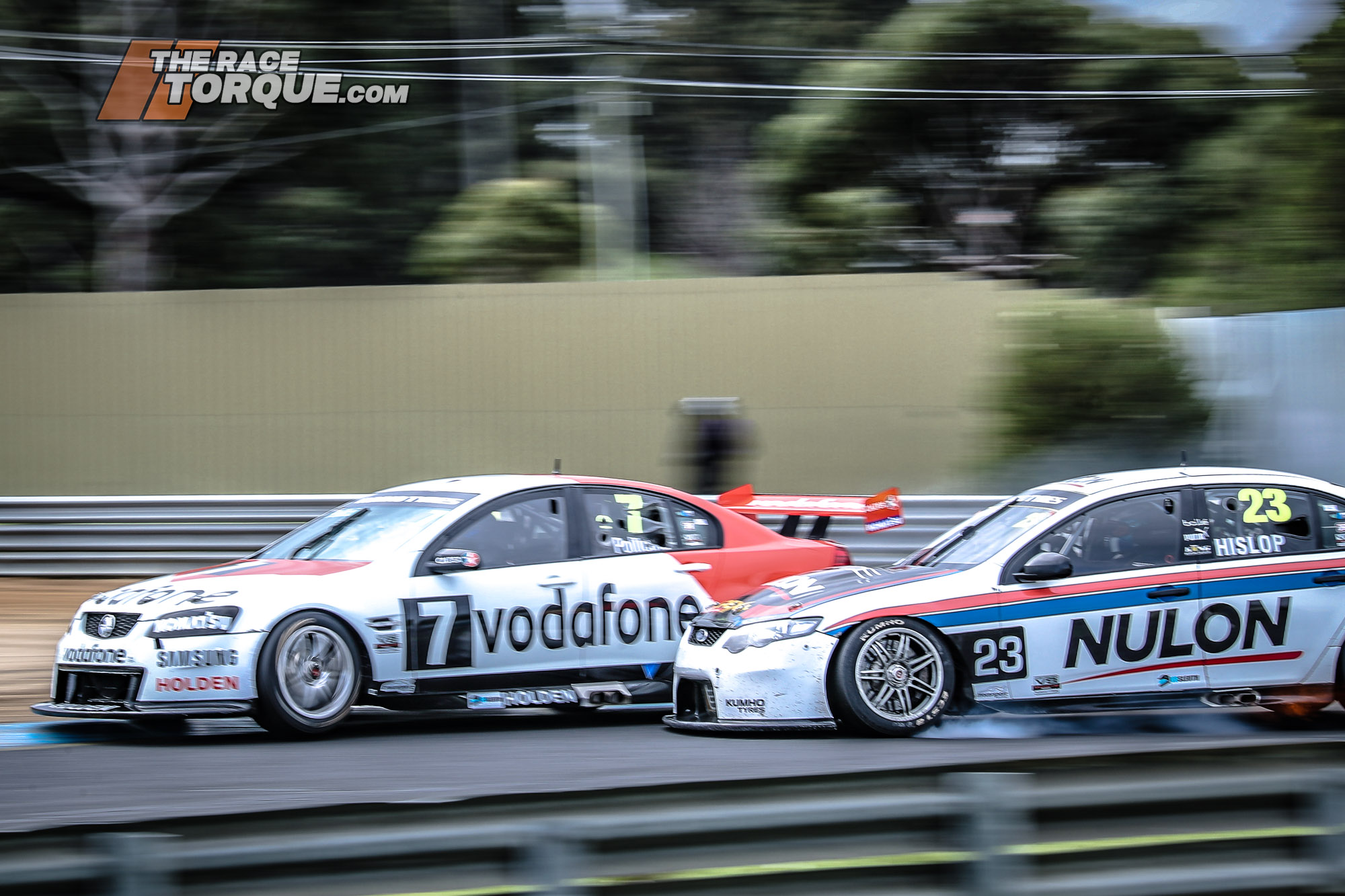 All eyes will be on Supercheap Auto Bathurst International this weekend as the 2023 Shannons SpeedSeries season comes to a thrilling conclusion.
Six exciting national categories will come together in large numbers to participate in the event at the renowned Mount Panorama Circuit, which includes the second leg of Kumho TCR World Tour down under.
Less than a week after Race Sydney, the international category, alongside Australia's own Supercheap Auto TCR Australia Series will headline the weekend's action with a record 24 cars to take to the track for three days of jam-packed action.
The round will have serious implications on both the international and local title races, respectively, with only a single point separating Hungarian Norbert Michelisz and British former World Champion Rob Huff in their race to become 2023 World Champion.
Meanwhile, TCR Australia will see its season-long battle between HMO Customer Racing Hyundai teammates, Bailey Sweeny and Josh Buchan as well as Garry Rogers Motorsport (GRM) entry Aaron Cameron go down to the wire.
However, fans will also be treated to plenty of other exciting categories across the weekend, including the National Trans Am Series, Gulf Western Oil Touring Car Masters, Kumho V8 Touring Car Series, Porsche Michelin Sprint Challenge Australia and Mobil 1 Australian Production Cars and Monochrome Australia Production Invited.
The always-entertaining National Trans Am Series will also see an intense title battle between teammates decided, with series leader James Moffat heading into the round as the favourite to take out the title ahead of GRM counterpart, Lochie Dalton.
More than 20 cars are confirmed to take to the track for three races in as many days, with plenty of drivers capable of taking matters into their own hands for the final time in 2023.
Nothing beats the roar of a V8 around the world-famous mountain, and the Gulf Western Oil Touring Car Masters and Kumho V8 Touring Car Series will be there to satisfy the cravings of motorsport enthusiasts and add to the thrill of the event.
An intriguing showing of muscle cars from both sides of the Tasman Sea will feature across the weekend, with a fleet of seven drivers and cars from the well-renowned TCM New Zealand series to add to the already-stacked Australia field.
Series leader, Steven Johnson headlines the Australian contingent, while category legend John Bowe bids a fitting farewell to the category at a circuit where he has achieved so much success in his lengthy career.
Meanwhile, 18-year-old Jude Bargwanna will be eager to claim the Kumho Series title in his rookie year in a showcase of more modern V8 machinery, with the three-way battle between himself, Jamie Tilley and Jim Pollicina expected to go right down to the wire.
Also concluding their 2023 campaigns will be Porsche Michelin Sprint Challenge Australia and Mobil 1 Australian Production Cars and Monochrome Australia Production Invited.
New Zealand's Marco Giltrap will head to the mountain as the favourite to take out the one-make Porsche category title, while Grant and Iain Sherrin (APC) and Shane Smollen (Invited) will look to end their seasons on a high with a trophy in hand.
Each category will take to the track for three races over the weekend, with the exception of APC and Invited, who will see four races while TCM will also feature their traditional Trophy Race.
In addition to the competitive action, fans will be treated to six sessions of demonstrations of open-wheel machinery, old and new.
In a unique tribute to the Motorsport Australia Gold Star award, there will be three decades of Australian open-wheel racing machinery on display – including Formula Holden, Formula 3 and S5000.
The Hot Wheels Stunt Team will also return for a stunning display of stunts across Saturday and Sunday.
There will be three big screens in operation throughout the event, located at turn one, opposite Harris Park and in Harris Park.
The Chemical Guys will also be hosting a 'Rides and Coffee' display across the weekend, adding to the off-track entertainment.
Motorsport Australia Director of Motorsport & Commercial Operations Michael Smith looked forward to once again showcasing Australian talent on the international stage while concluding a thrilling 2023 season.
"It is very exciting to be able to conclude an incredible 2023 Shannons SpeedSeries season at such a well-renowned circuit and so many categories on offer," Smith said.
"It will be great to have TCR World Tour return for another round after a thrilling Race Sydney last weekend, where our Aussies showcased their immense talent on the international stage.
"We have a host of exciting national categories adding to the excitement, where respective series winners will be crowned and no doubt put on a show in their usual fashion."
Stan Sport and the Nine Network will again host all the action from the final round of the Shannons SpeedSeries' 2023 season.
Racing fans will be treated to more than 13 hours of live, ad-break free and on-demand coverage on Stan, along with three hours of free-to-air coverage on the Nine network.
Stan Sport will provide coverage from 11:30am AEDT on Saturday and will run right through to the final chequered flag of the day at 6pm.
Sunday will see a slightly earlier start time of 10am AEDT and conclude with the final TCR race of the weekend at 5pm AEDT.
Nine Network will also broadcast selected free-to-air coverage across the event, starting at 2pm AEDT and running through to 5pm AEDT on Saturday – check your local guides for broadcast times.
Single-day tickets are available for each day of the event from $45, while camping is also available for the weekend.
Friday will also be the Supercheap Auto Community Day, where all residents within Bathurst's 2795 postcode will get free access to the event for the day.
Concession prices apply, and children 12 years of age and under will be admitted free.
The final round of the 2023 Shannons SpeedSeries season will be Supercheap Auto Bathurst International and will take place on 10-12 November.