Bathurst 1000: Rating the Co-Driver Class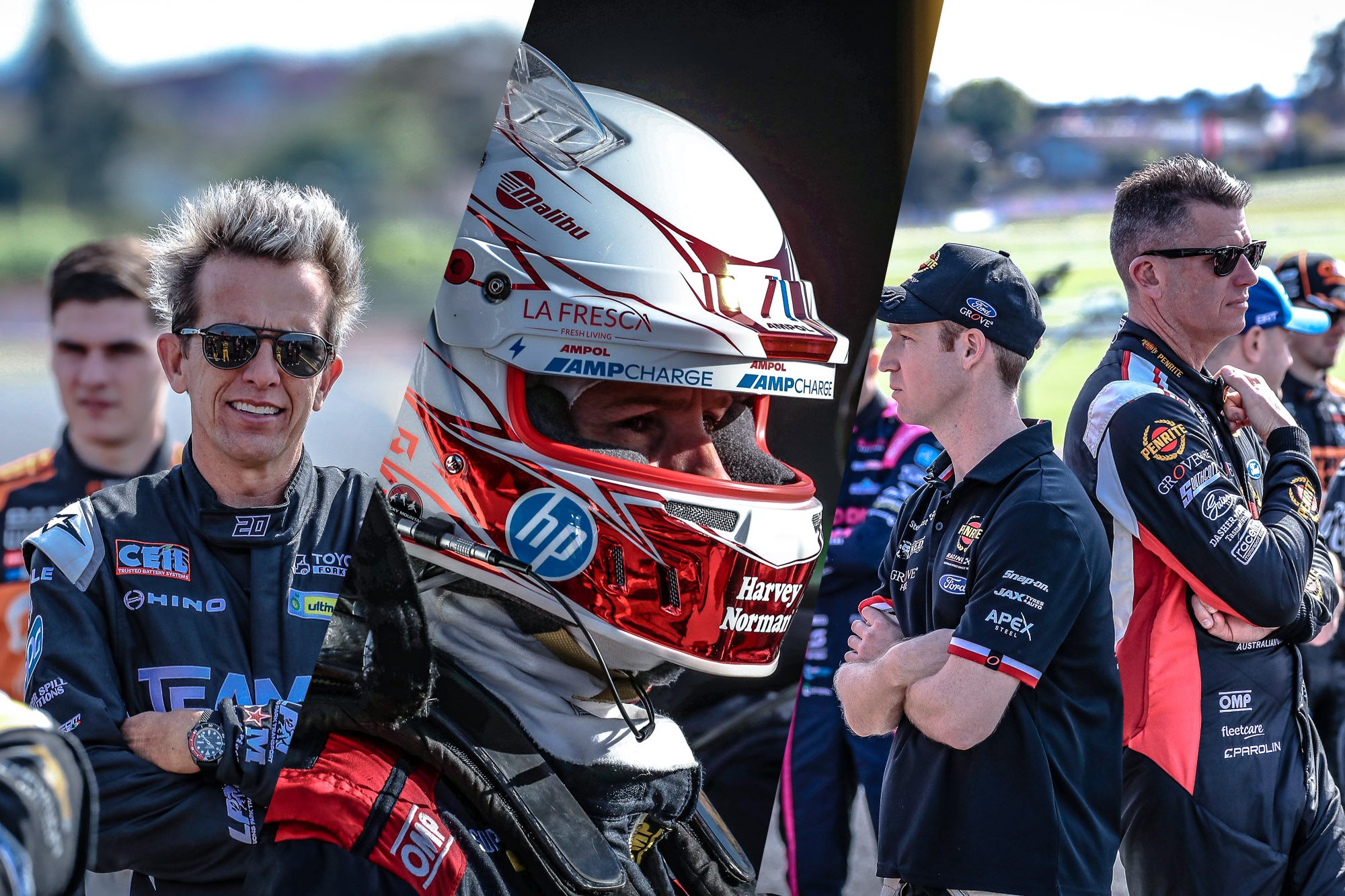 The new Gen3 platform throws a whole heap of pressure on competitors, especially the co-drivers, who will have their work cut out to adapt to the package on Mount Panorama.
In his yearly look at the co-driving ranks, Dale Rodgers runs his rule of the field, based on not only the 28 drivers' individual racing performances since the last Bathurst race, but also with a full hit out at the Sandown 500.
Like last year, the drivers are ranked on an A-B-C-D sliding scale, so let's swing into it…
---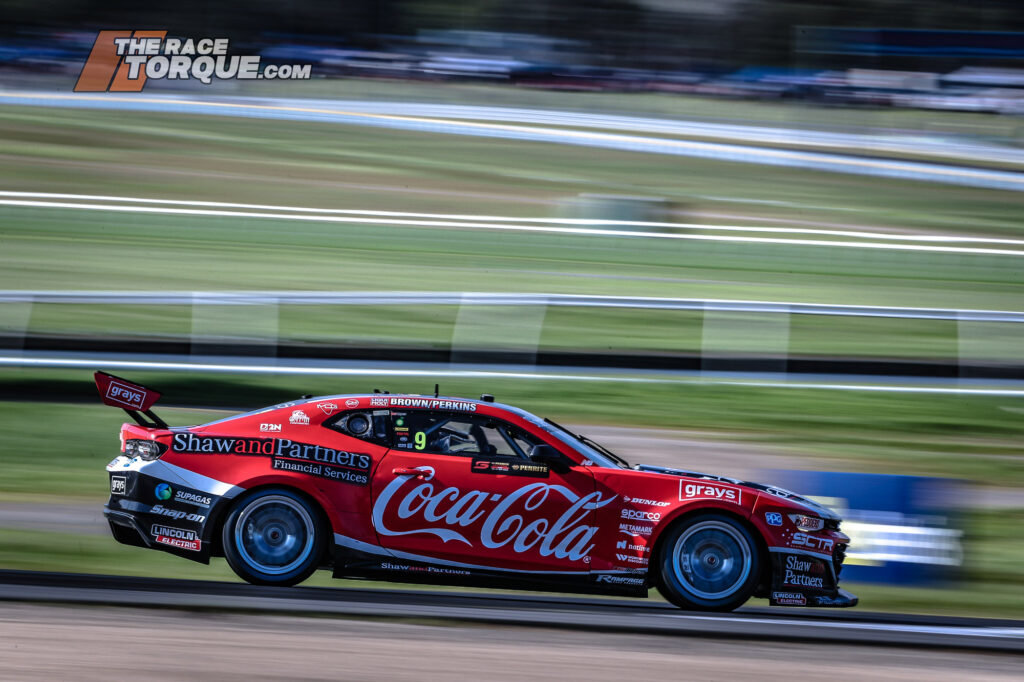 Coca-Cola Racing by Erebus – Jack Perkins (#9) & David Russell (#99)
An unchanged lineup from 2022. Both Perkins and Rusell are rated highly by Team Boss Barry Ryan and fit well into the team structure.
This team has been the benchmark in 2023. All the niggly issues of pit stops and growing the team personnel seem distant memories.
Jack Perkins has been running in Super 2 in the old Erebus ZB Commodore, giving him track time, but difficult results. His opening stint at the Sandown 500 showed what an asset Perkins is to the team. He was only overtaken by Whincup, led the race after the first pit stop, again swapping the lead with Whincup, but putting Will Brown in a splendid position when he vacated the Camaro. One of the best combinations at Bathurst and can win.
Back in the #99 Erebus Commodore is David Russell. Like Perkins he is a 'veteran' at Bathurst, with nearly all his starts being with Kelly Racing and Nissan Motorsport. Russell is somewhat of an enigma. He carries strong personal backing and competes in Porsche Carrera Cup. But his emergence as one of the best co-drivers on the market is where he has really shone.
His Sandown performance, like Perkins, was excellent. He moved up steadily in his 54-lap outing and handed Kostecki a potential race-winning position. A podium was just reward. May well start favourite this year. He has been on the podium with Brodie already at Bathurst.
TRT Rating:
Jack Perkins A
David Russell A
---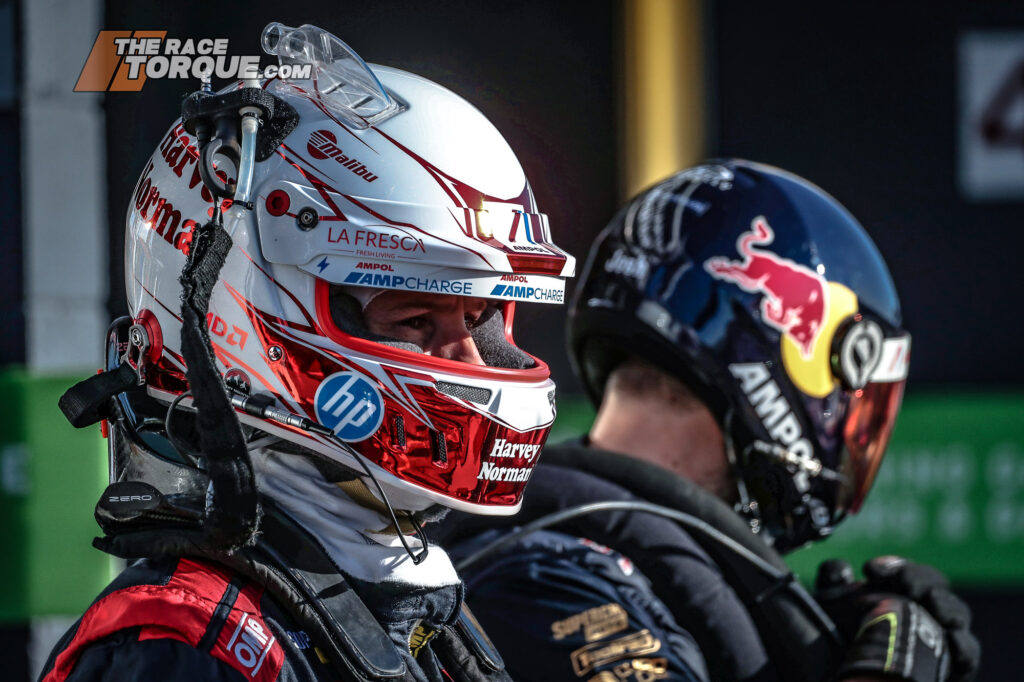 Red Bull Ampol Racing – Jamie Whincup (#88) & Richie Stanaway (#97)
In 2022 Jamie Whincup was looking to work with his young rookie recruit, not only as a co-driver but arguably as team leader. Not so in 2023. The most successful Supercars driver in history can now focus on his team and his driving duties. And didn't it show at Sandown?
From Feeney's P3 Qualifying, Whincup, like nearly all other Co-Drivers, started the 500km journey and by Lap 5, was leading the race. Losing the lead to Jack Perkins (Erebus #9) after the first stop, Whincup stayed in P2 but regained the lead to hand over to Feeney after his mandatory laps. It was vintage Whincup. Smooth, fast and in total control.
He has said that a ten-year absence from the podium at Bathurst is too long. For all other teams, that is an ominous comment.
Over in the #97 Camaro, Richie Stanaway was getting his first racing taste of the Triple Eight Camaro, despite some testing. He started in P17 after a tough qualifying by SVG and had only moved up two positions by the early Safety Car induced Pit Stop on Lap 20.
He spent many laps behind the Craig Lowndes #888 Wild Card and cracked the Top 10 on Lap 53. He ran longer than most and was actually in the lead when he handed over to Shane. It was a solid yet unspectacular 2023 debut for Stanway. Bathurst is the big test. Was 2022 a blip or is he back at his best? The Grove crew will no doubt be keeping a close eye on their 2024 recruit.
TRT Rating:
Jamie Whincup A+
Richie Stanaway A-
---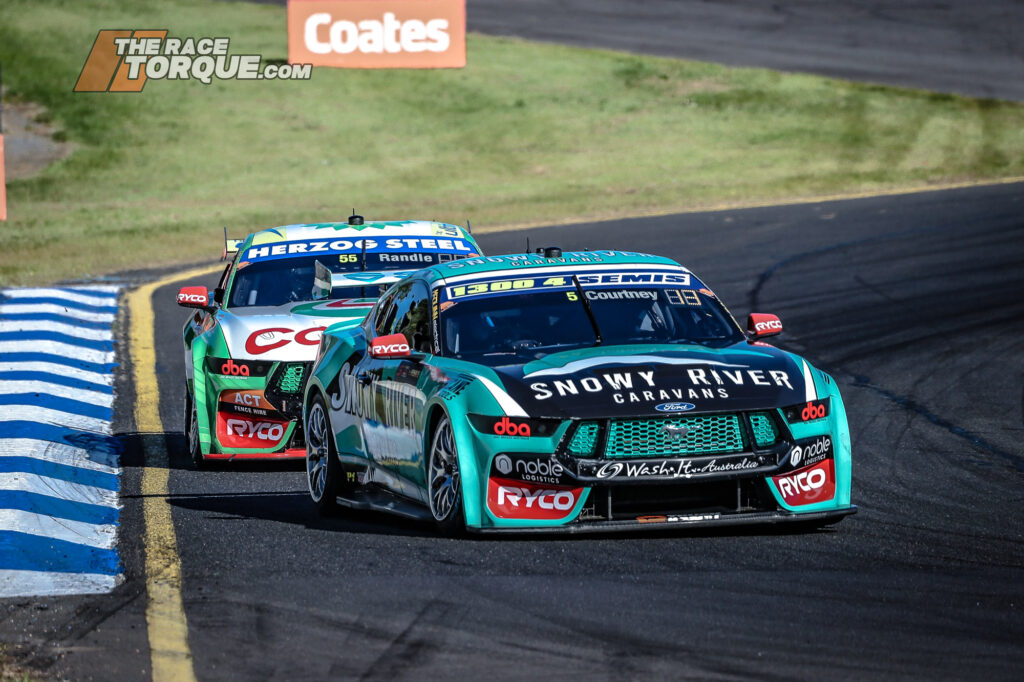 Tickford Racing – Zak Best (#5), James Moffat (#6) & Gary Jacobson (#55) & Tyler Everingham (#56)
Can Tickford finally put it all together? A farewell Bathurst for Tim Edwards and the final chapter in the four-car team. On so many occasions, this team seems to be in a position to win, and bizarre events take over. A fireball while leading in Darwin and an errant wheel from fellow Mustang driver Garth Tander taking out a rear wing are just two of the weird outcomes that Cam Waters and co-driver James Moffat have seen in 2023. Two cars running into each other during Practice at Sandown was just another strange occurrence.
However, the #6 Monster Mustang co-driver, James Moffat, is one of the best in the field. He has enjoyed two podiums with Waters, and the 2023 Bathurst is possibly the Blue Oval's best chance to unseat the Camaro's in the Great Race. Moffat is race-fit after switching from the TCR to the Trans Am Mustang run out of GRM this year. He knows Tickford and Waters well and is a very good fit for the team.
Zak Best switches from the ride alongside Thomas Randle to the Snowy Rivers Caravan Mustang with James Courtney. He was caught out on Lap 1 of the 2022 Bathurst 1000 when he was part of the Whincup gyration on Mountain Straight. He is well-regarded at Tickford, and a new teaming with Courtney should deliver results.
After being dumped by PremiAir Racing in 2022, Jacobson makes a somewhat surprising return to the Co-Driver ranks. This will be his sixth start at Bathurst, and only twice has he been with the same team – Kelly / Nissan Racing in 2018 and 19. He had a relatively trouble-free run for most of the Sandown 500, running a few spots behind Randle's qualifying spot for most of his stint. This will be a big ask for Jacobson, who is matched with an in-form Randle.
Rounding out the Tickford squad is Tyler Everingham, having his second Great Race start. The #56 Tradie Mustang of Declan Fraser has endured a tough season so far, so a clean run in the top 15 would seem like a win for these guys.
TRT Rating:
James Moffat A
Zak Best B
Garry Jacobson C
Tyler Everingham C+
---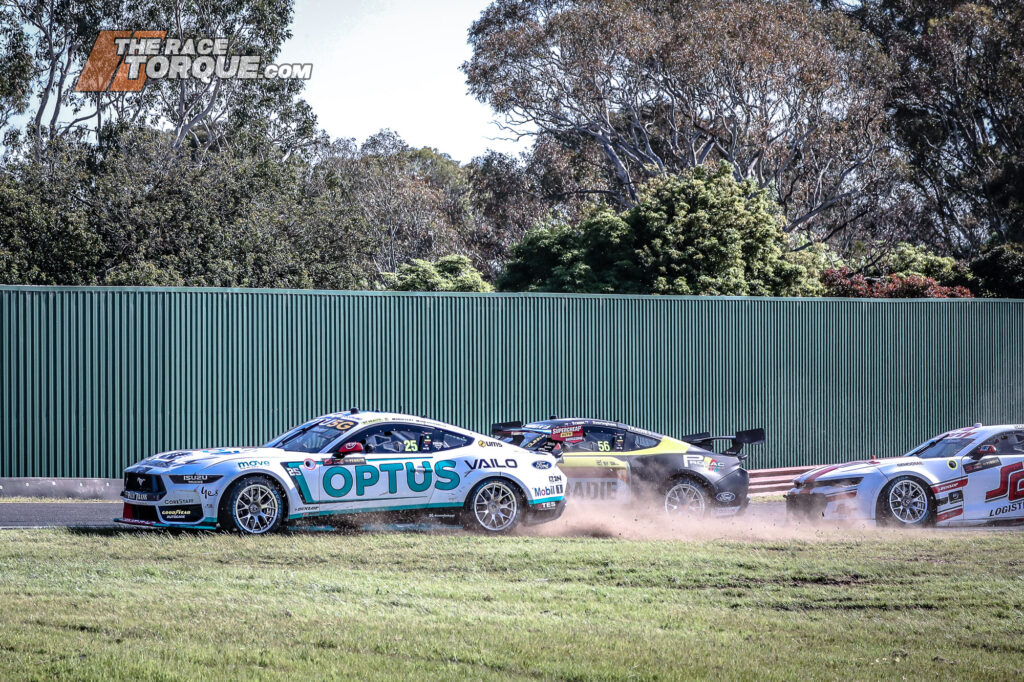 Walkinshaw Andretti United – Fabian Coulthard (#2) & Lee Holdsworth (#25)
Fabian Coulthard is back but switches camp from Mostert to Nick Percat. Former Great Race winner Percat has had a tough year and will depart at season's end. Form at Sandown was hard to read as both WAU Mustangs had a woeful weekend. Coulthard has been back in a Porsche, so does have race miles. He is a solid and mature performer at Bathurst. If the team can unlock some performance from the #2 NTI Mustang, they could land a good result. Top 10 would be a minimum.
Back in the fold is 'Property Mogul' Lee Holdsworth. The last time he teamed with Chaz Mostert in the #25 WAU entry, they won. Mostert has been the best-performing Ford Mustang all year, but Sandown was a painful experience.
Holdsworth did the best he could at Sandown but, from a lowly starting position, only managed to get to eighteenth before handing over to Mostert. WAU is strong at Bathurst, and if the car is on song, this is a great combination.
TRT Rating:
Lee Holdsworth A
Fabian Coulthard A-
---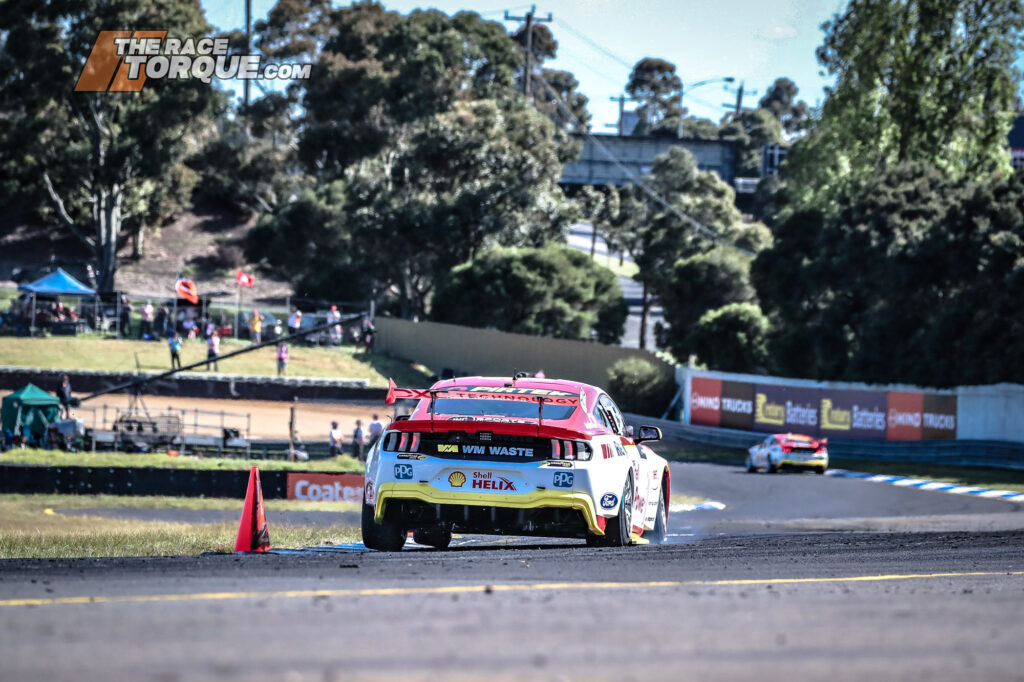 Dick Johnson Racing – Tony D'Alberto (#11) & Alex Davison (#17)
Unchanged once again. Shell V-Power Racing has opted for the same lineup for the third year in a row.
Alex Davison, sharing with brother Will in the famous #17 was under considerable pressure in the early stages of last year's Bathurst 1000, but at Sandown, he held his starting position for all but the last ten laps of his stint, when the Mustang's rear tyres went away. Alex benefits from a Carrera Cup campaign in 2023 and looks comfortable in the new Gen 3 car.
Likewise, Tony D'Alberto returns for his eighth straight Endurance campaign with DJR. D'Alberto also has had a full season in the Honda TCR, but at Sandown, he would take the start back in twentieth place. He made little progress in the early laps but, after the first stop, moved the #11 DJR Mustang up into the Top 10, handing it to DePasquale in a strong ninth spot.
Both drivers are held in high regard at DJR, and assuming they will take the early running at Bathurst, they will be called upon to put the Shell Mustangs in a strong position by lap 54.
TRT Rating:
Tony D'Alberto A-
Alex Davison A-
---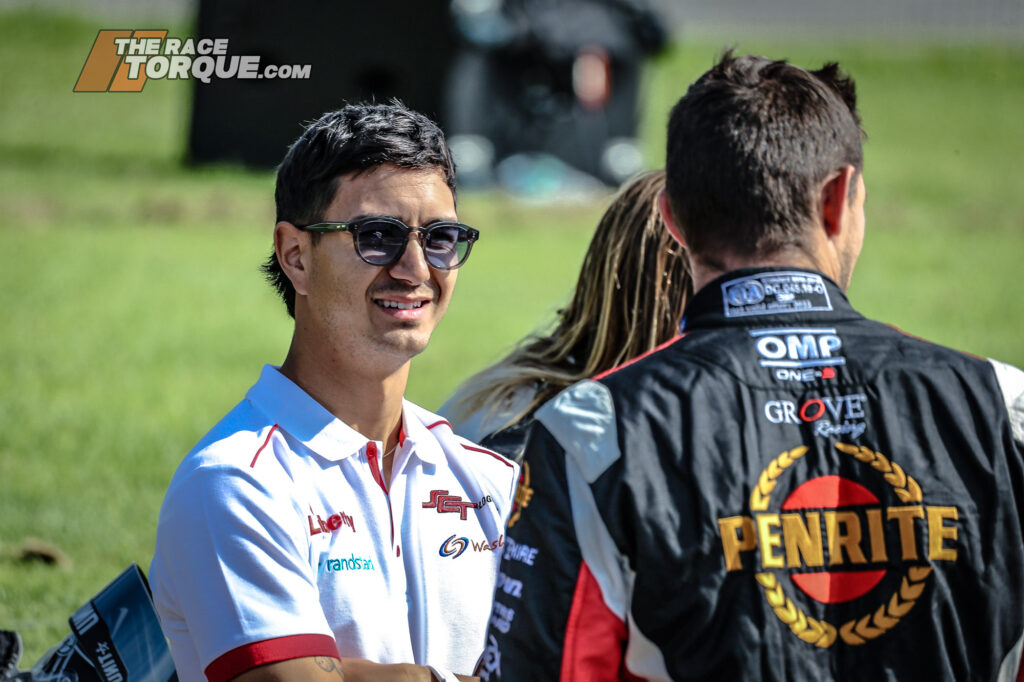 Brad Jones Racing – Jaxon Evans (#4), Dale Wood (#8), Dean Fiore (#14) & Jordan Boys (#96)
Another unchanged lineup is the Albury-based Brad Jones Racing Team.
Porsche star Jaxon Evans is back aboard the #4 Jack Smith Commodore. Bathurst has been a good track for Evans, having placed second in the 2020 Bathurst 12 hour at his third attempt in addition to his Carrera Cup races at the track. In 2022, the pair were not classified, but Evans ran strongly at Sandown, handing the car to Smith in P14, a position Smith did not improve on.
Dale Wood returns for his fifteenth start at The Mountain, teaming with Andre Heimgartner in the #8 R&J Batteries Commodore. Wood is no stranger to BJR as he drove full-time for the squad back in 2014/15 and re-joined for Bathurst duties in 2021 and again in 2022. Wood hovered just outside the Top 10 at Sandown and looks better prepared than last year. He is quick and has settled back into the Porsche ranks, but Heimgartner needs Wood to be at his best at Bathurst.
Dean Fiore is another who has an abundance of experience with only one start less than Wood. He enjoyed success with Team 18 and Nissan Motorsport and returns to the BJR squad for his third time. Not doing much racing these days, he teams with Bryce Fullwood once again. BJR had a mixed run at Sandown, however, this duo clawed up from last on the grid to finish in P14. This may be a steady if unspectacular, lineup at Bathurst, and they could creep into the Top 10.
Jordan Boys is back again with Macca Jones in the #96 Camaro. He drove for the team in 2020, with Todd Hazelwood sitting out the 2021 Bathurst 1000. Boys switched his 2023 campaign to the open wheel S5000 category with GRM and, with one round to go sits in fourth place. Needs to focus and support Jones to snare a result. Finished 19th at Sandown.
TRT Rating:
Jaxon Evans B-
Dale Wood B+
Dean Fiore B
Jordan Boys C
---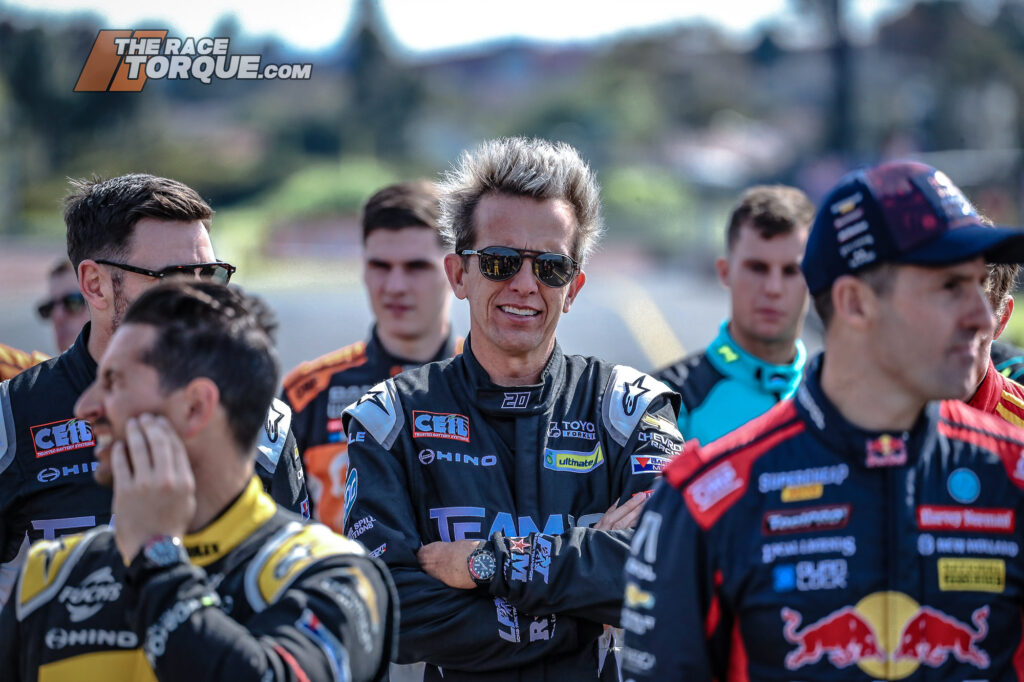 Team 18 – Michael Caruso (#18) & Warren Luff (#20)
Team 18 have had another season of highs and lows. A brilliant win by Mark Winterbottom in Darwin underpinned the team's potential, but at other rounds, they have struggled to get near the Top 10.
Michael Caruso is back for his eighteenth Bathurst and showed at Sandown he still has plenty of pace. His start was electric, moving up four spots on lap 1. He slots in perfectly well with Frosty and brings a lot of Bathurst experience. They are a very solid combination who will be looking to try and replicate their fifth place in 2021. They just missed the Top 10 in 2022.
Scott Pye has gained a new partner. The 'on loan from WAU' Warren Luff. Luffy is a Bathurst specialist. He has been on the podium six times in the last decade. There is absolutely no question about Luffs' ability to fulfil his part of the bargain and ensure the #20 Camaro has a shot, however, just as we have seen with Frosty in the #18 entry, it is not the drivers, more so if the Team 18 Camaro will be 'on' or 'off' at Bathurst. Qualifying and finishing in 21st position at Sandown was a tough outing.
TRT Rating:
Michael Caruso B+
Warren Luff A
---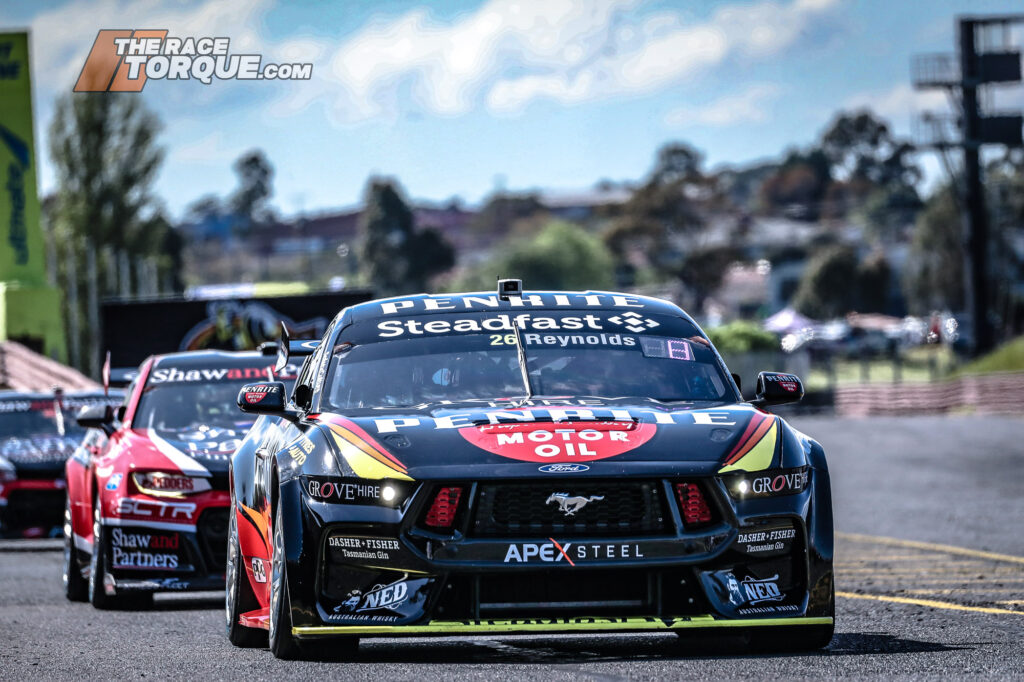 Grove Racing – Garth Tander (#26) & Kevin Estre (#19)
The Grove Team has pulled one of the biggest driver coups in the 2023 Endurance series. Firstly, the bombshell was signing Garth Tander. The five-time Bathurst winner is a great fit for the team, and paired with David Reynolds, this is a formidable pairing. Reynolds loves Bathurst, and after just four laps in 2022, and his looming departure has a lot to play for. Tander drove very well at Sandown, and like Whincup, soon had the #26 Penrite Mustang up with the leaders. An errant wheel caused by a faulty wheel nut ended his day. Tander said there were no alerts of a loss of tyre pressure on the dash. This pairing, on four wheels, is one of the picks of the race.
Australian fans have seen Kevin Estre at Bathurst before. But in a GT3 Porsche. Also, Sports Car fans will have seen him many times in WEC and IMSA competition for the German marque. But the boys at Grove saw a potential Supercars star in the Frenchman and were proven right with a fine drive by Estre in the #19 Mustang. Teamed with young Matt Payne, many would say they were the surprise packet of the Sandown 500. Estre drove superbly. From tenth on the grid, Estre moved up to a stunning third place before vacating for Payne on Lap 57. A combination that is a must-watch at Bathurst.
TRT Rating:
Garth Tander A+
Kevin Estre A
---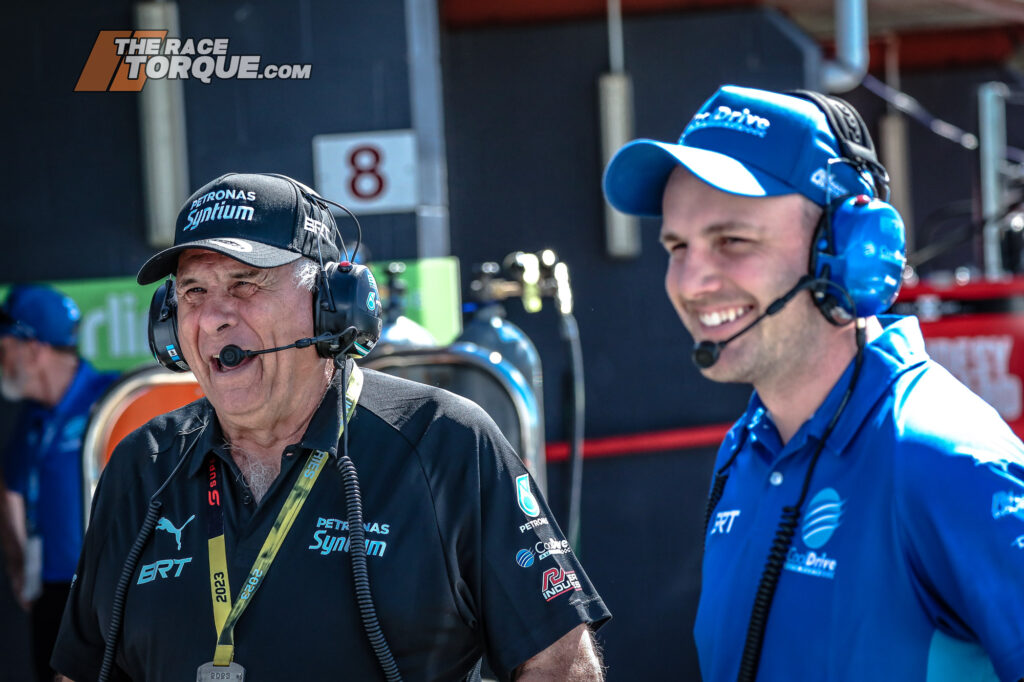 Team CoolDrive – Tim Blanchard (#3)
Team owner Tim Blanchard returns once again for his thirteenth Bathurst 100 in his family-owned #3 Cool Drive Mustang.
There was mid-season speculation that Blanchard would opt to drive the Wildcard entry, but he suits up again in the lead car with Todd Hazelwood. By Blanchard's own admission, the team has not delivered to the expectations that were set for 2023 following two consecutive years finishing just outside the Top 10 in the Championship points standing.
Blanchard ran strongly at Sandown, holding a Top 10 position after an excellent qualifying by Hazelwood and actually set the car's fastest lap on Lap 5. Of the cars that finished, no other co-driver walked away with the fastest lap. Blanchard did not look like he had been out of a racing seat for most of the last 12 months. However, the car faded with rear tyre life, like many other Mustangs, being an ongoing issue.
BRT would love a strong result at Bathurst as they move to a two-car outfit in 2024.
TRT Rating:
Tim Blanchard B
---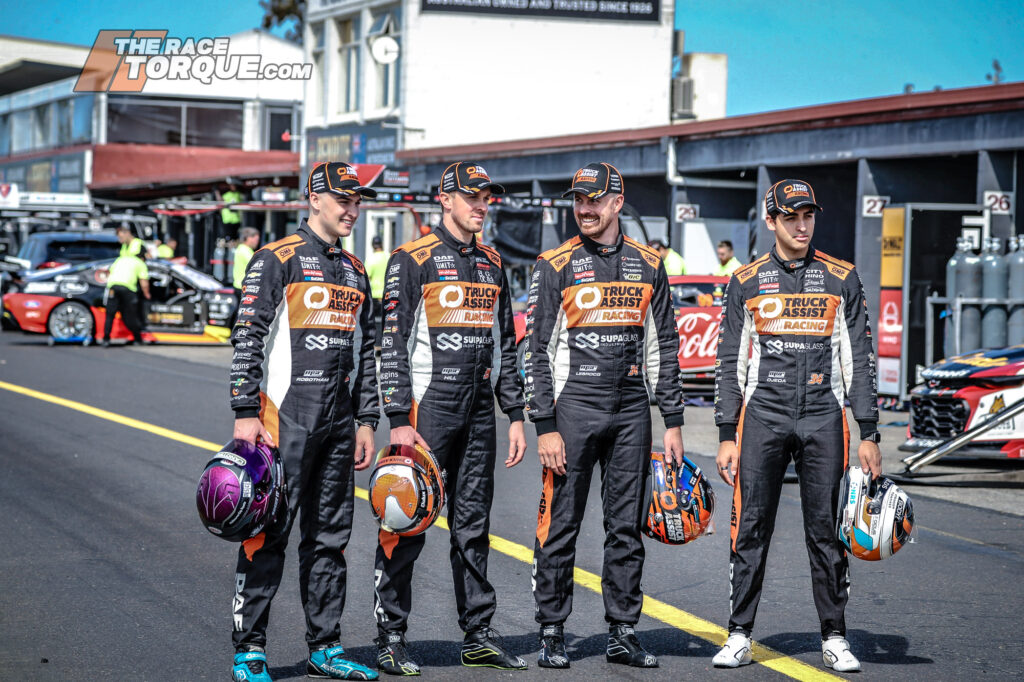 Matt Stone Racing – Jayden Ojeda (#34) & Jaylyn Robotham (#35)
What a year Matt Stone Racing is having. Team Principal Matt Stone said in 2022, that Gen 3 offered the best opportunity for his team to step up, and his prediction could not have been more accurate.
Jack LeBrocq has put the new Camaro to good use, delivering a long-awaited race win in Darwin. Stone has put the returning Jayden Ojeda in with LeBrocq. 'Juice' is in his third Bathurst 1000 with MSR, and his maturity as a driver has shown this year. Sandown was a mixed bag for the #35 Truck Assist Camaro. Ojeda hung on well but dropped a few spots by the time he handed the car over.
With the MSR Camaro's regular contenders, Ojeda has more pressure on his shoulders than ever before. LeBrocq sits eighth in the Supercars points so far and is keen to deliver MSR its best result to date. Big test for Ojeda.
Cameron Hill moves from PremiAir co-driver to lead driver in the #35 MSR Camaro. Hill has been solid all year, with a very good showing in Tasmania. Jaylan Robotham made his Bathurst debut in 2022 alongside Super2 rival Matt Chahda in a wildcard Walkinshaw Andretti United-built Commodore, finishing 18th. Robotham has only had one Super 2 start this year and needs all the seat time he can get. Sandown, however, saw him match Hill's times during his stint and move up several spots, all the while keeping the more experienced co-driver in LeBrocq's car behind him. He needs to keep this up at Bathurst for any chance at a result for the #35.
TRT Rating:
Jayden Ojeda B-
Jaylyn Robotham C+
---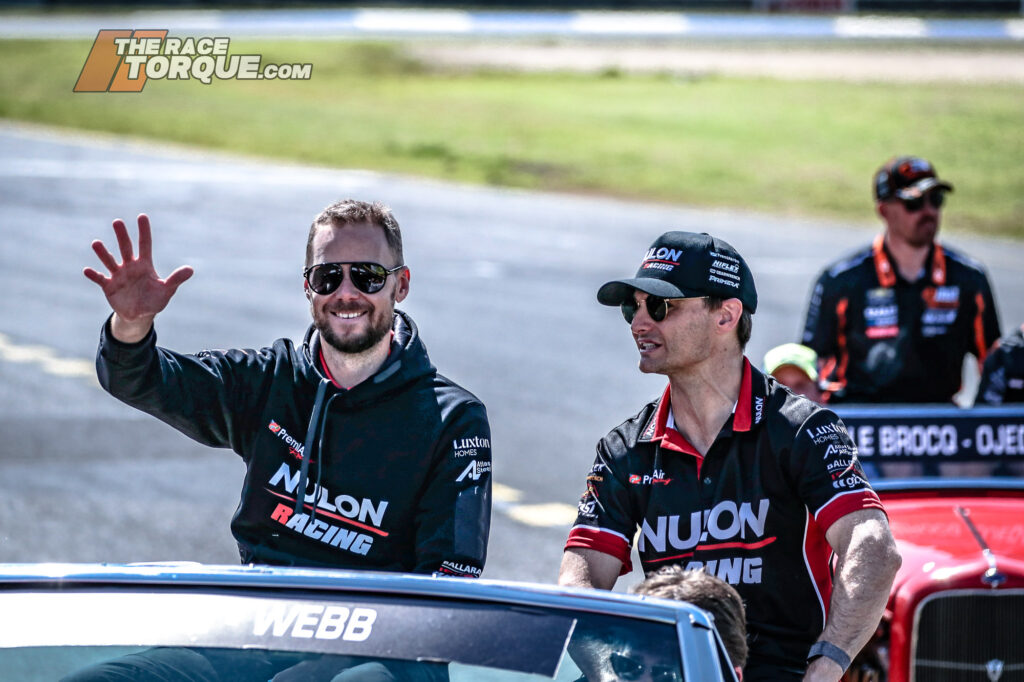 PremiAir Racing – Jonathan Webb (#23) & Dylan O'Keefe (#31)
It was somewhat surprising to hear the announcement that Jono Webb would rejoin the team he sold to Peter Xiberras. Webb ran mid-pack with the MSR cars and the #55 Mustang in close company for most of his stint at Sandown. Handing back to Tim Slade in eighth position raised a few eyebrows, and the #23 Nulon Camaro continued on to a fine ninth position at the flag.
On the other side of the garage is a young gun with a good pedigree. Dylan O'Keefe makes his fourth Bathurst 1000 and the third with this team, albeit under its new ownership. Double duties for O'Keeffe at Sandown in the Porsche Carrera Cup saw him grab a round win, so he had his eye in for the 500. By pitting late, he actually led a lap but was soon back in a lowly twenty-first position after he finished his mandatory laps. Golding hauled the car back to fifteenth, but it was not a great outing for the #31 Nulon Camaro.
TRT Rating:
Jono Webb C+
Dylan O'Keefe B-
The Wildcards
---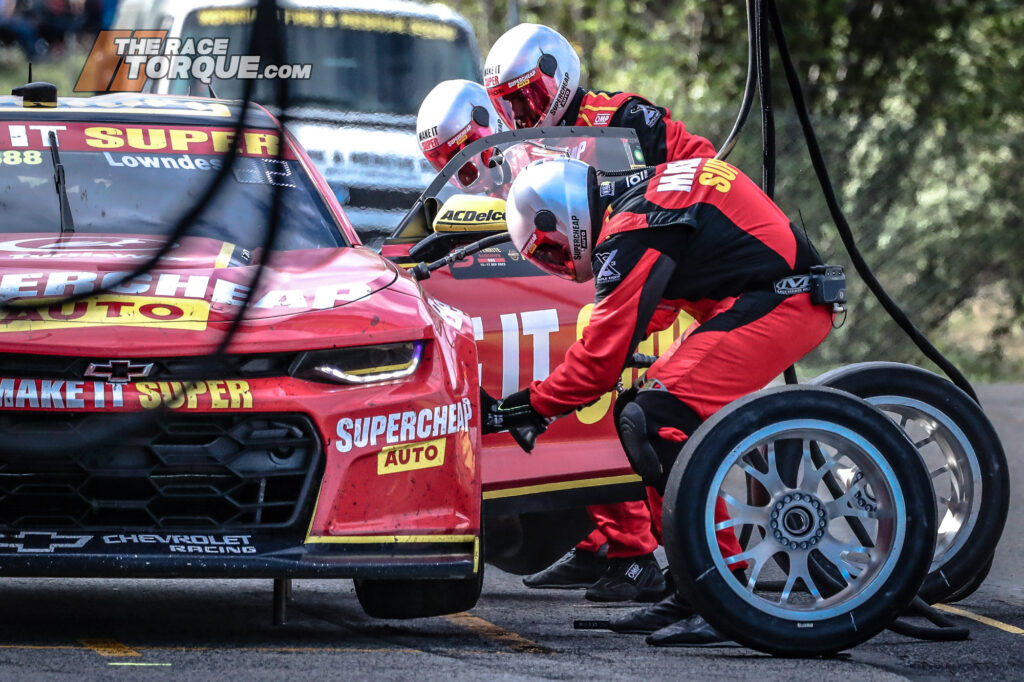 Super Cheap Auto Racing – Zane Goddard (#888)
Zane Goddard had a 2022 Bathurst 1000 he would rather forget. Triggering a massive crash on Lap 4 when he re-entered the track too quickly from a sodden infield, he was widely criticised. However, he was taken under the wing of Craig Lowndes and is slotted in the Supercheap Auto Wildcard Camaro. Spasmodic racing in an S5000 and a Wildcard Start at the Darwin round did not deliver results but gave him valuable racing laps in the Triple Eight-built Camaro. Partnering with Lowndes could not be better for Goddard. At Sandown, the pair drove very sensibly and snagged a Top 10 result. They could do it again!
TRT Rating:
Zane Goddard B-
---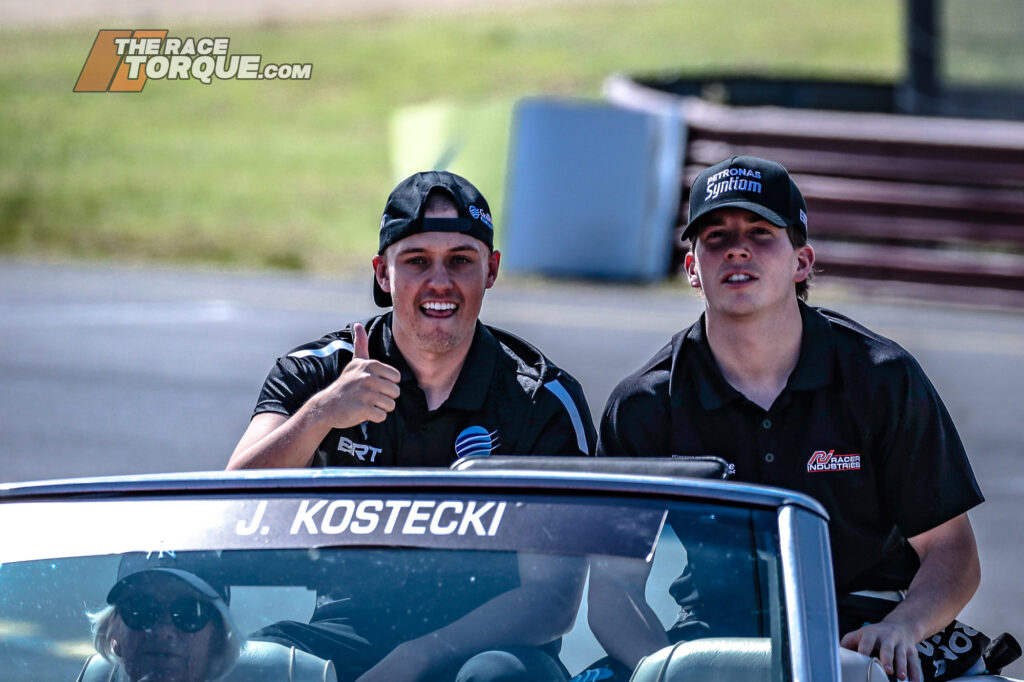 Blanchard Racing Team – Jake Kostecki (#7)
The Blanchard Racing Team will expand to two cars in 2024 with the purchase of a Tickford Teams Racing Charter. So, 2023 is a full-dress rehearsal for the team. More people, more spares and a far bigger workload, but it is a sensible strategy to test it all out at Bathurst. Jake Kostecki has been called up to partner with likely 2024 pilot Aaron Love. Kostecki will have his fifth start at the Mountain, and only the second without a brother or cousin! He has not raced in 2023, and the pair really had a tough baptism to Gen 3 at Sandown.
This is all about laps and experience for the team, and a Top 15 would be like a podium.
TRT Rating:
Jake Kostecki C-
---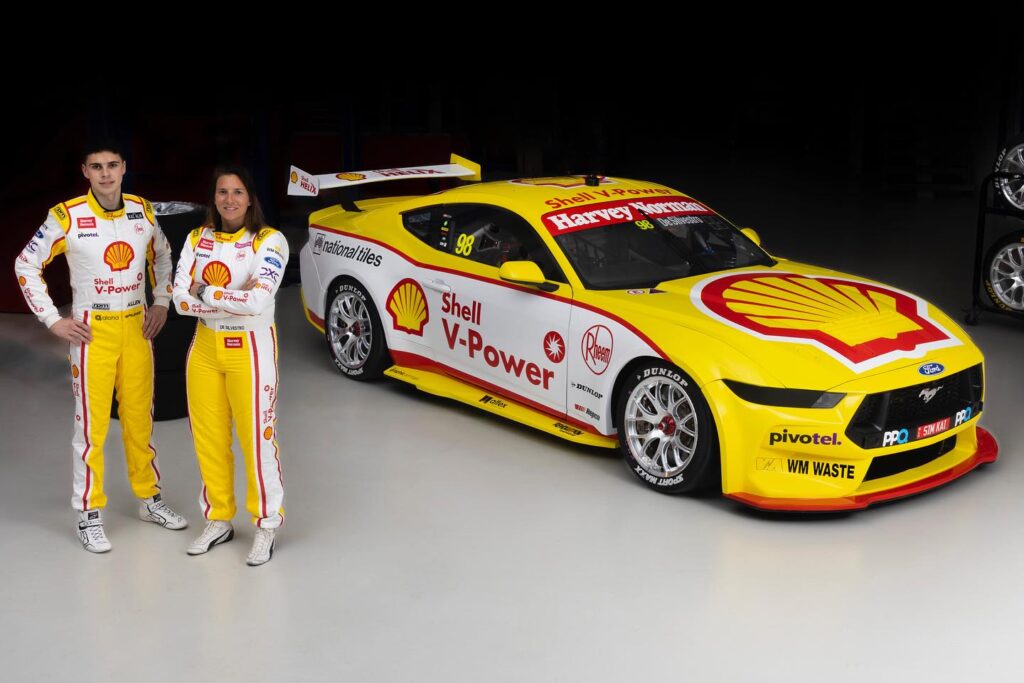 Shell V-Power Racing – Kai Allen (#98)
For many years, questions have been asked of Dick Johnson Racing about running a Wildcard. Most answers were 'No', and it did not suit the business model. Well, now it sees it does, and DJR are fielding young Kai Allen into a new Gen 3 Mustang. Allen has been linked to the team for some time, with sources suggesting he will be the next driver to step into a DJR Ford full-time. Allen is quick and has performed well in Super 3 and Super 2. He was runner-up in the 2022 Super 3 series losing the lead at the last round. Currently sitting second in the Super 2 Championship, he will try and win that at Bathurst while keeping a clear head to partner the returning Simona de Silvestro. This is all about finishing for the #98 Shell Mustang, however, what they will most likely win is the best livery award!
TRT Rating:
Kai Allen B