Bathurst 1000: Friday Notebook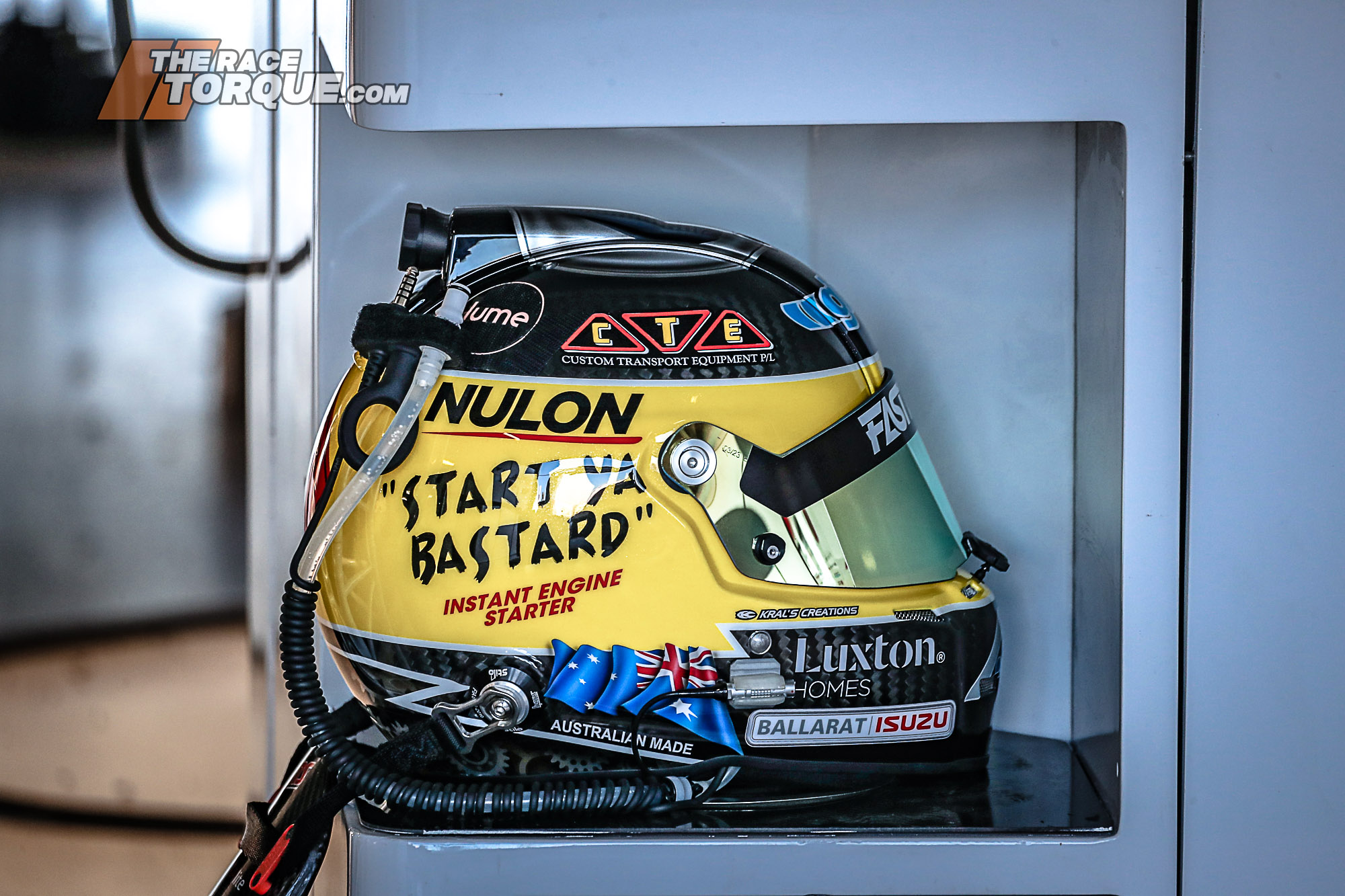 Things might be heating up on track, but off it, there are plenty of interesting things that catch our eye.
If something catches your eye, hit us up on the socials @theracetorque, we'd love to share it with the masses.
---
Back Catalogue: Bathurst Notebook Series
2023
2022
Wednesday | Thursday | Friday | Saturday
2021
Monday | Tuesday | Wednesday | Thursday | Friday | Saturday
---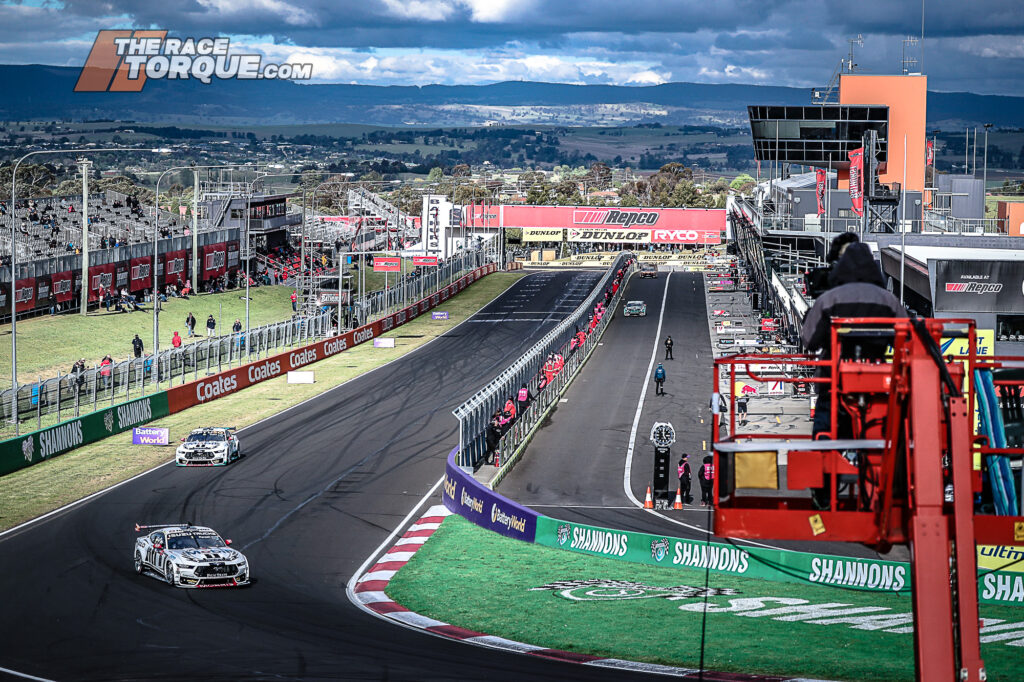 How AI is improving the TV coverage
ARTIFICIAL INTELLIGENCE is playing a role in this year's Repco Bathurst 1000 coverage on Fox Sports and Channel 7.
Supercars Media has engaged the services of Xtramotion, a video services business that uses AI to create slow-motion images from standard broadcast cameras.
Usually, the slow-motion vision is shot with special cameras that shoots at a much higher frame rate than standard broadcast cameras, enabling them to be played back to create the stunning images you see at every round.
This allows the incredible close-up shots of cars brushing fences or tyres bending off rims, but they come at an extreme cost – with budget limitations meaning only a few cameras can be used at any given round.
However, the technology implemented by Xtramotion instead uses AI to create the slow-motion effect – which means it can be used on any camera on the circuit at any time.
So, when you're enjoying a super slow-motion shot this weekend, it could be that AI is generating the image.
By Richard Craill
---
Race worn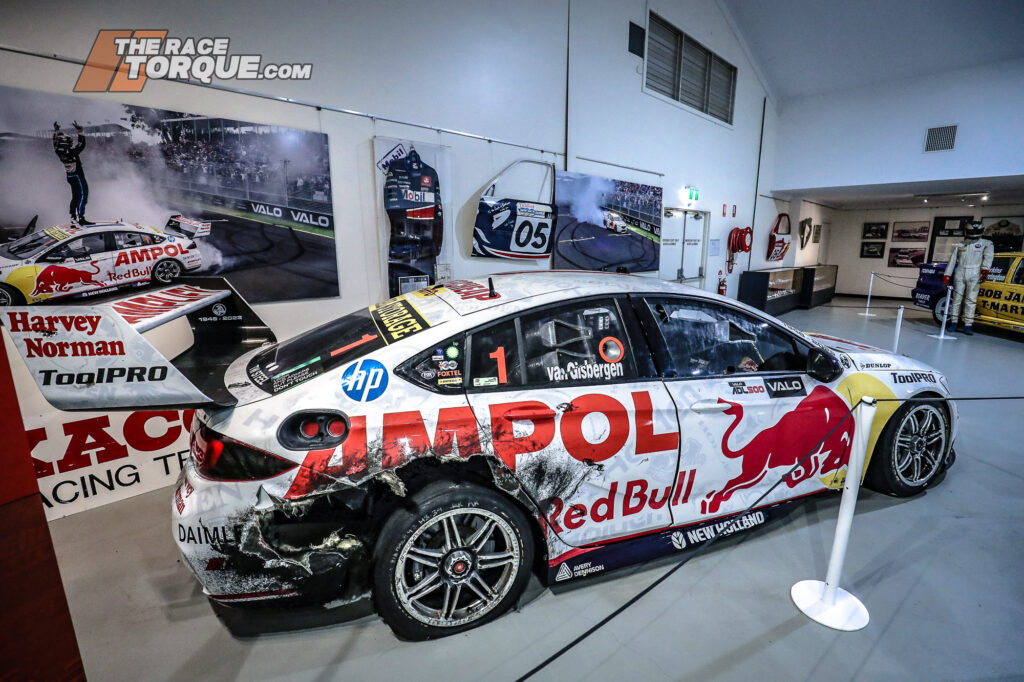 Now featuring in the National Motor Racing Museum is the last Holden Supercars champion, in the exact state that Shane van Gisbergen skidded off the track in Adelaide, champagne stains and all.
Well worth a look.
---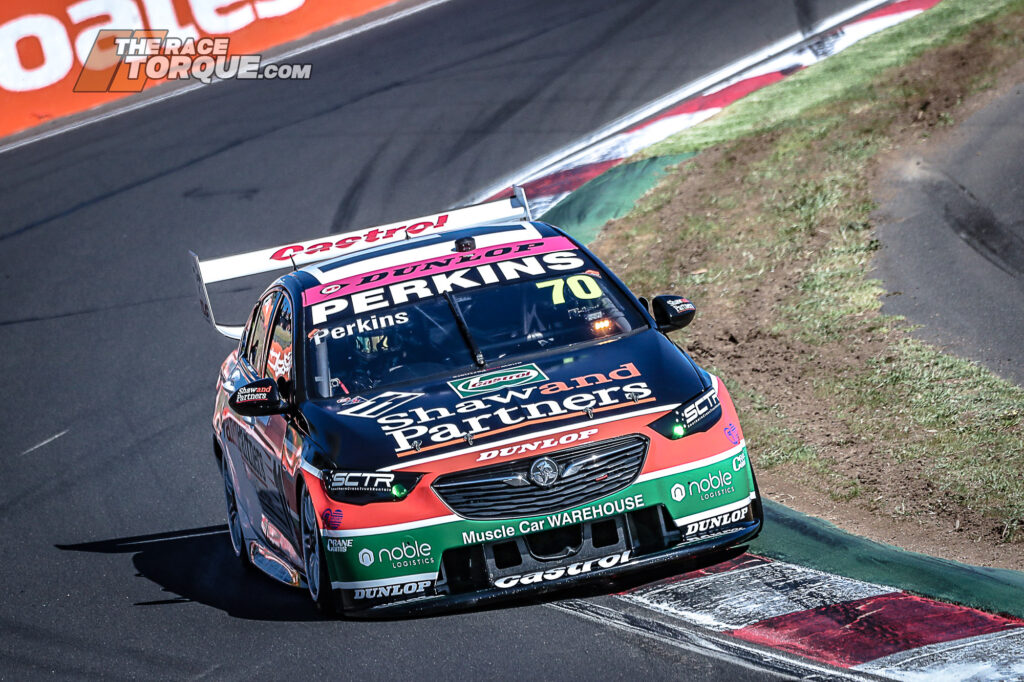 Larry Perkins
Six times Bathurst winner Larry Perkins talks to Tony Schibeci about coming back to Bathurst for the first time in 10 years, and also about the pride he has as a dad watching son Jack do his thing.
---
Around the Grounds: Friday Edition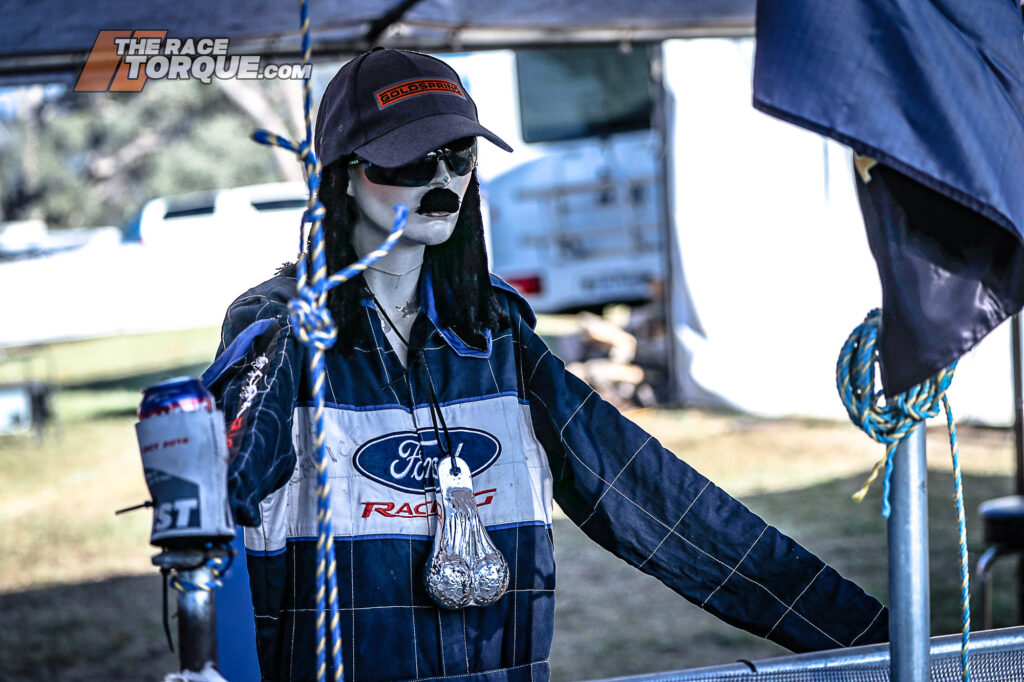 ---
Harris Park Repco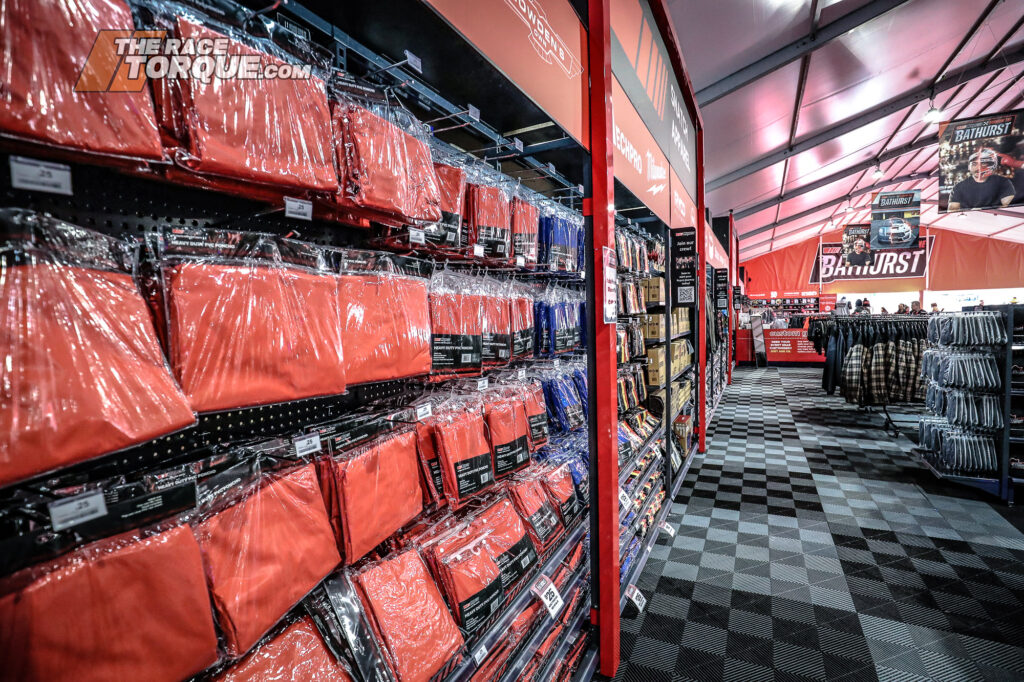 The massive Repco pop-up shop in Harris Park this year features many clothing lines, with a few nice sideshows to look at…
---
Meanwhile, next door to Repco…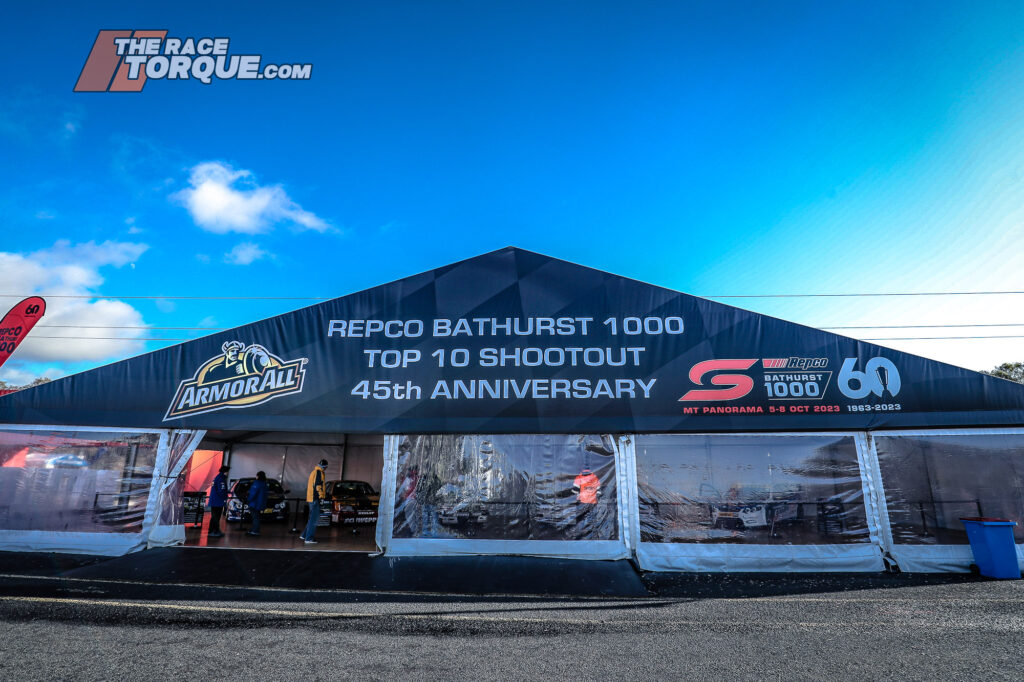 …is a display celebrating 45 years of the Top Ten Shootout, with some special pieces on show.
---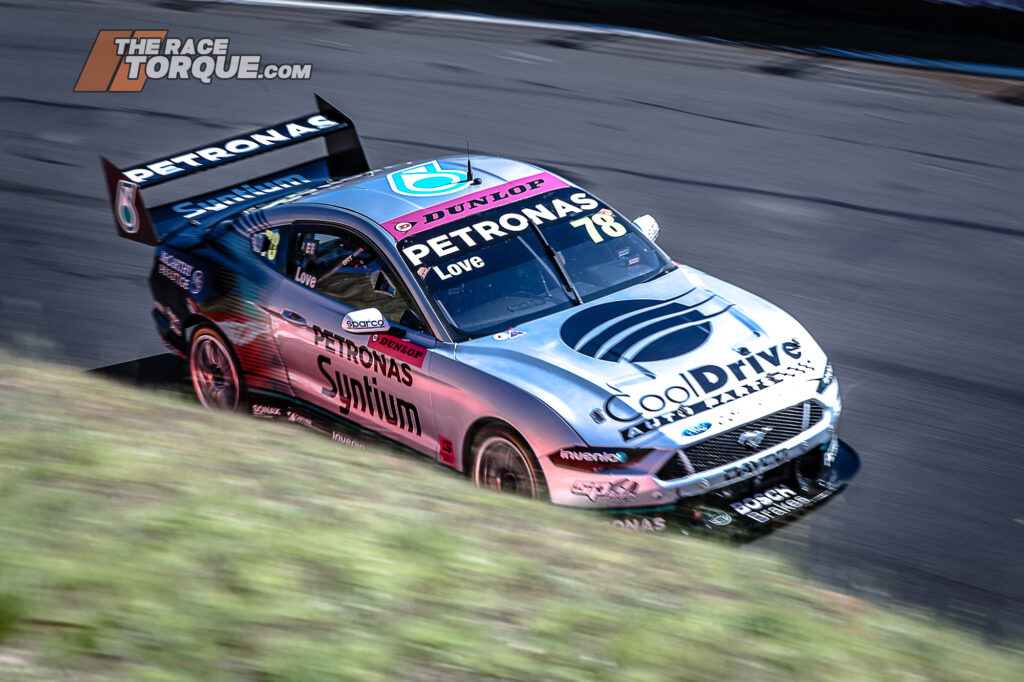 Aaron Love
Arron Love chats about the difficulties of jumping in and out of Gen2 and Gen3 cars this weekend.
---
A new spectator area in the waiting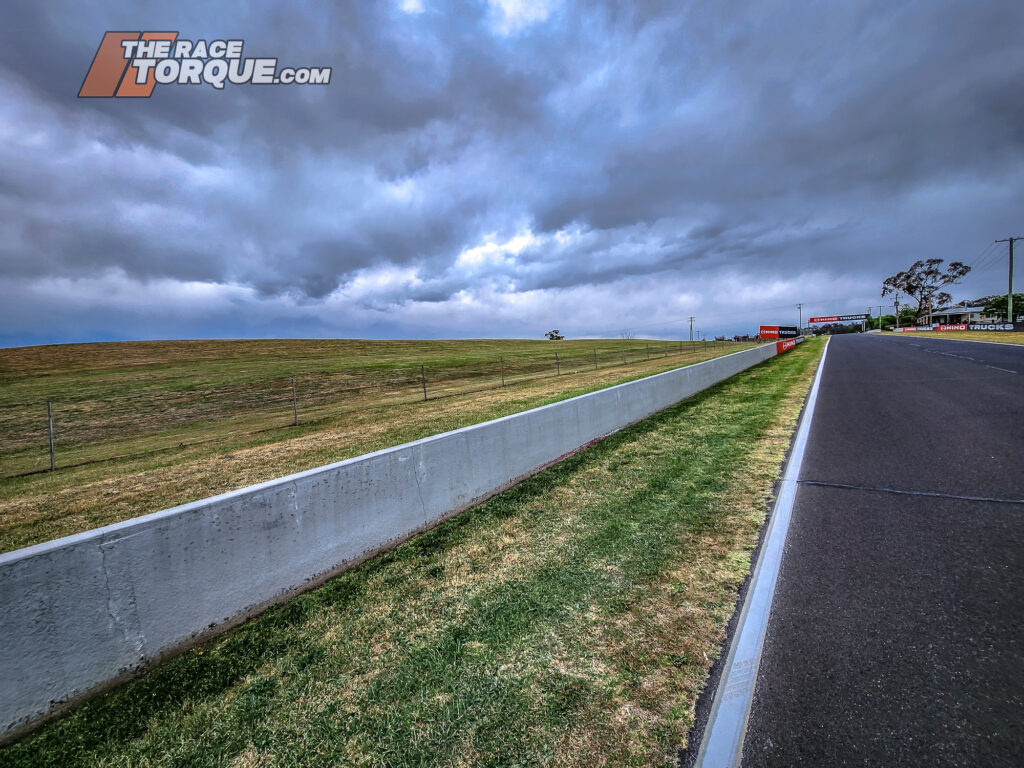 On driver's right, just before the Chase, this rather large earth bank sits dormant once again, blocking off access to the track from the new campground areas.
Hands up, who would sit here? It would have the closest possible view of the cars going as fast they absolutely can in Australian motorsport.
---
A translation has been made here…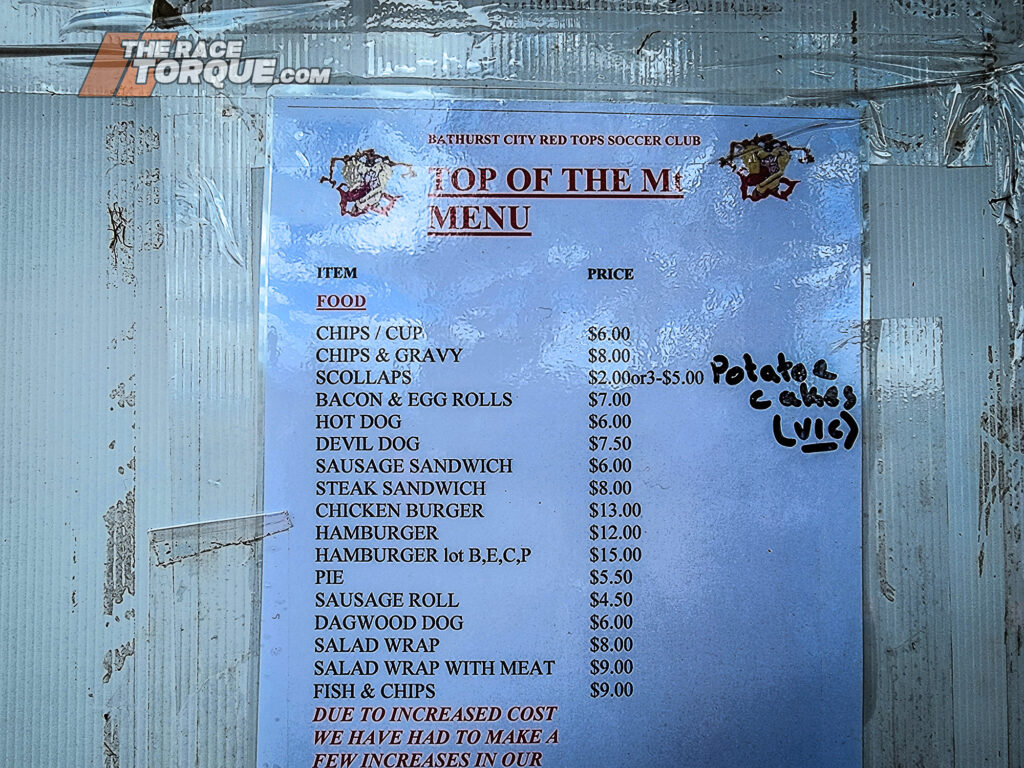 ---
That's odd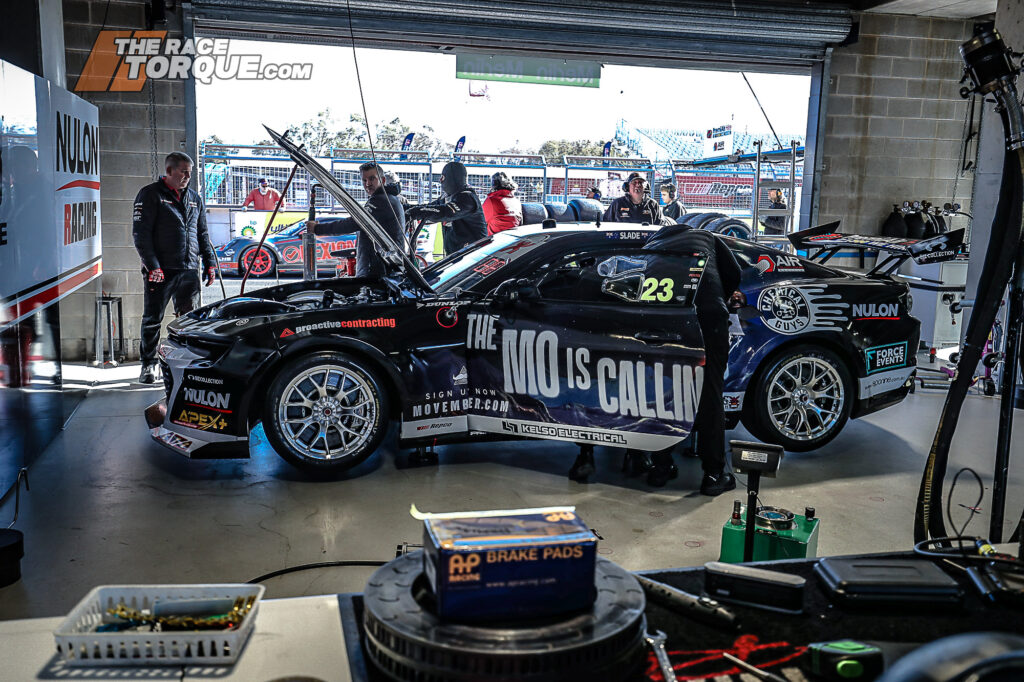 Such is the size of the garage bunkers in pit lane, the PremiAir Hire crew parked their cars sideways, instead of nose in or nose out.
It's nice to have options…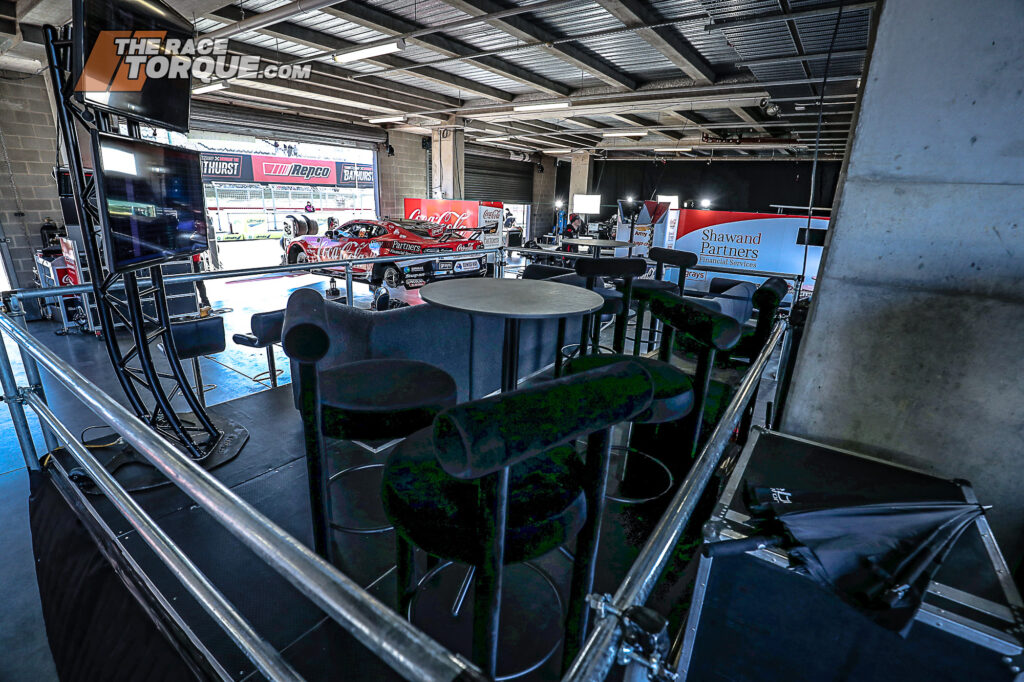 …because there is so much space, different teams utilise the space in various ways.
For instance, at Erebus, this rather swank platform gives their peak VIPs an ace view of the action.
---
Don't expect this marker cone on pit entry to ever go anywhere, it is glued in good and proper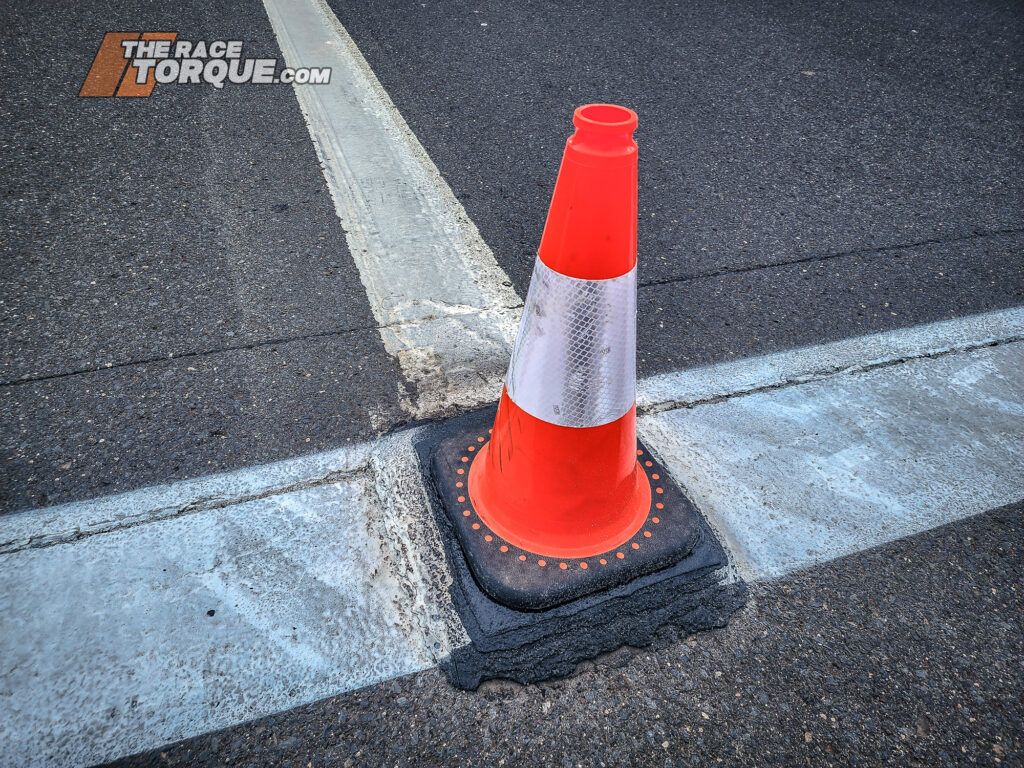 ---
Motocross: Nice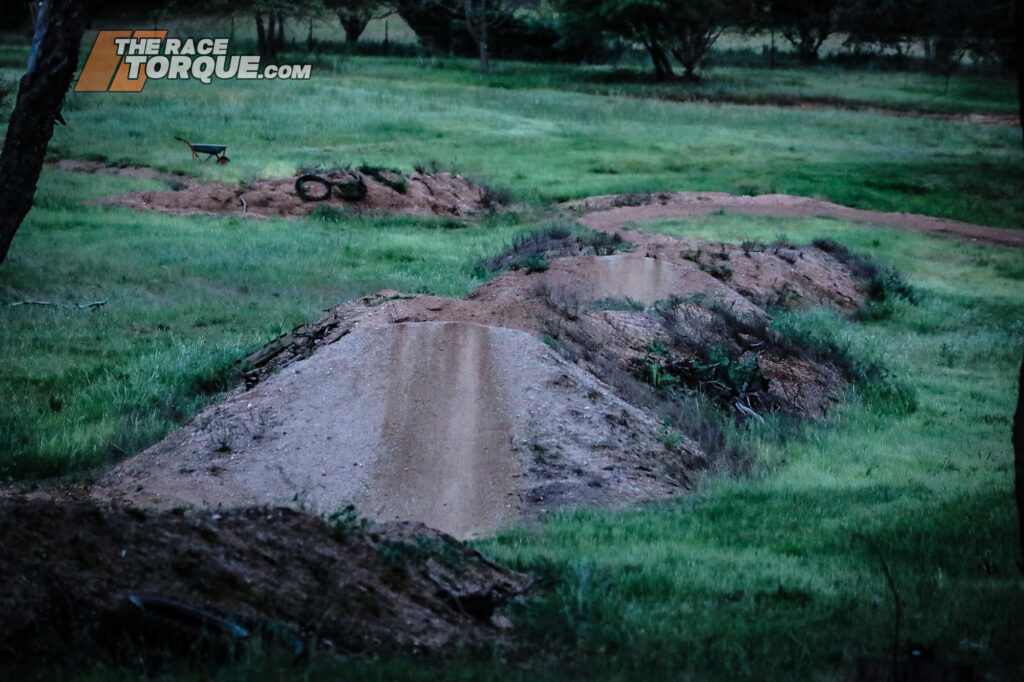 While there is a proper motocross track on top of the hill, there is also quite a nice set-up right on the inside of Griffins Bend.
---
Slam Cam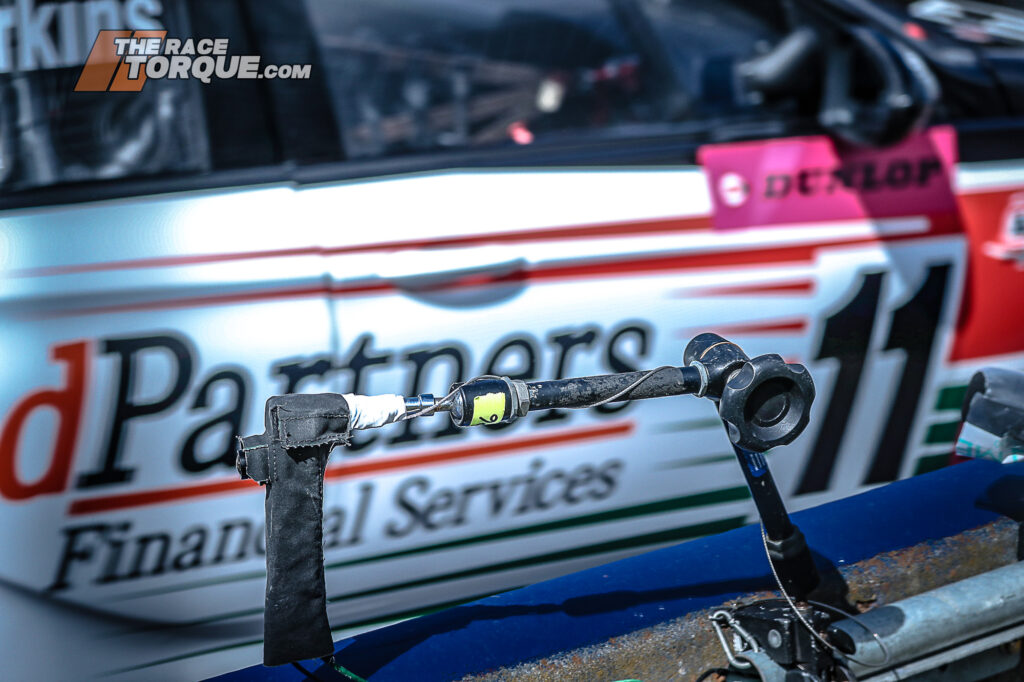 This is the camera set up on the wall at Jack Hinxman Vista, pictured with Jack Perkins flashing by at about 220km/h, not very far away from the wall…
---
Every race week, this genuinely breaks our heart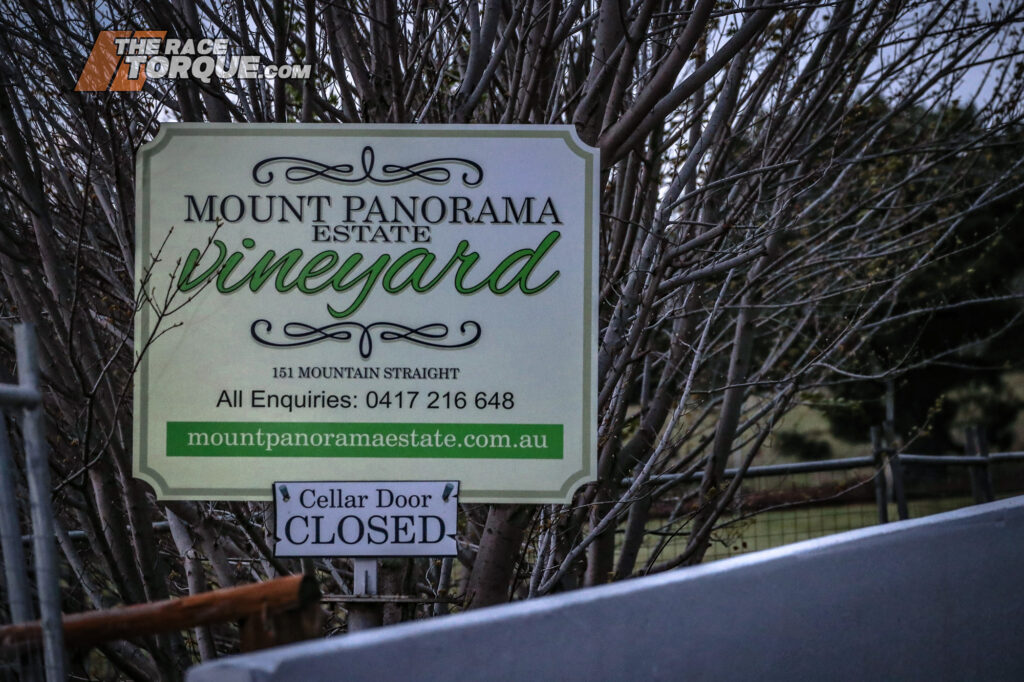 Mount Panorama Estate Vineyard: Closed.
---
An absolute spud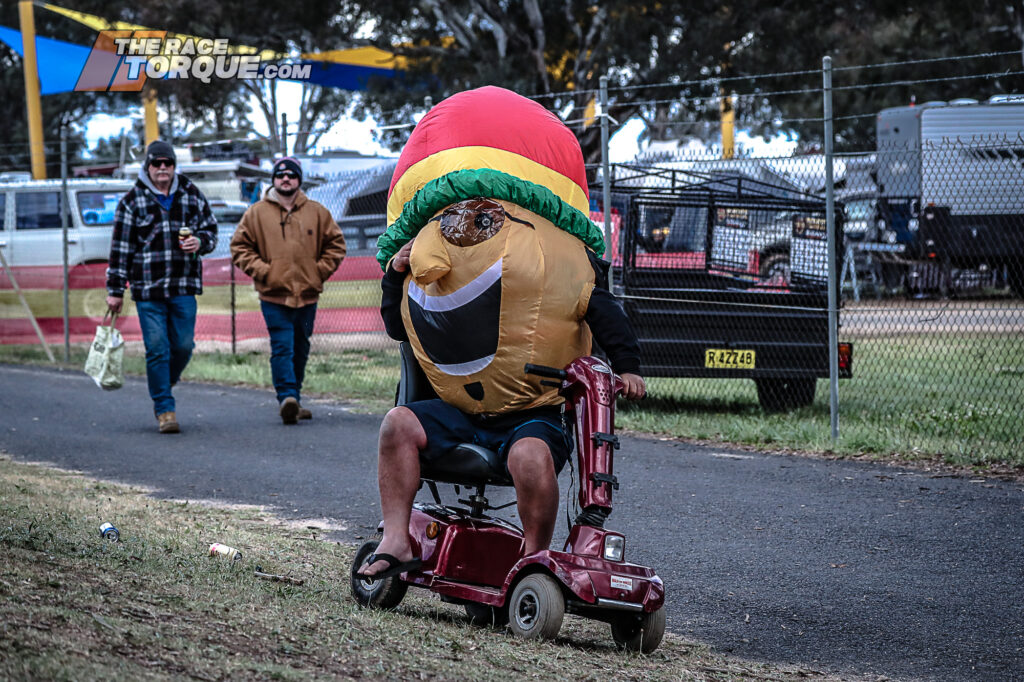 ---
The annual Pete Irvine appreciation post
Every year, a team of ever helpful volunteers assist media with running their weekend, with Pete Irvine absolutely going above and beyond. Here he is pictured running a shuttle of photographers on track during the lunch break. We can confirm that Pete does not require satnav for this exercise.
---
Chopper No More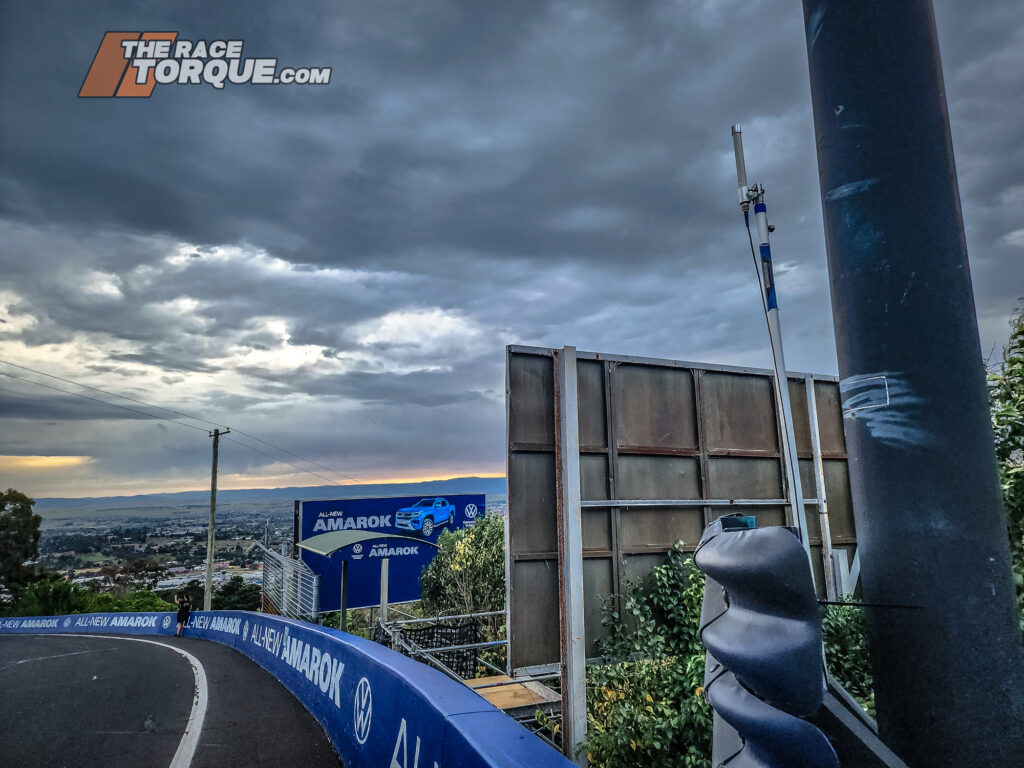 Remember back in the day, the Channel 7 chopper had to chase the cars around the track to receive the pictures from Racecam, and beam them back to the TV production truck?
Those days are long gone – setups like this can be found scattered throughout the venue, sending the pictures from the multitude of modern incar cameras back to base.
---
Three right over crest into four left, don't cut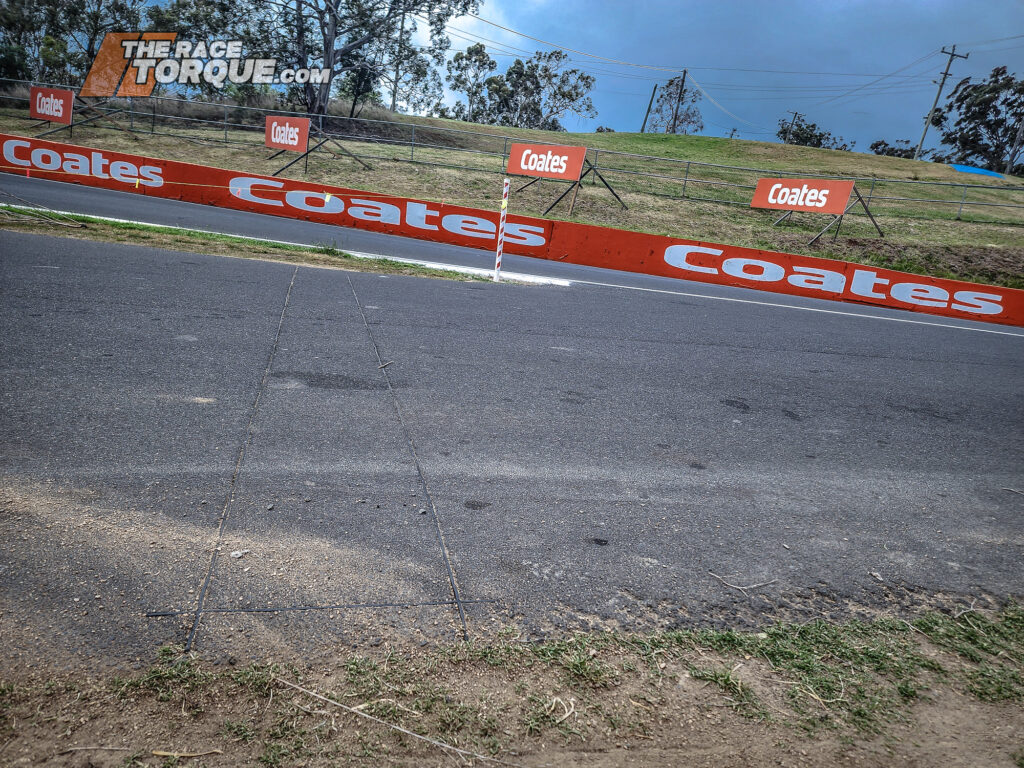 When cars are noted as having a kerb strike at the top of the hill, this is the timing line that the errant vehicles trigger as they spray it wide off Skyline.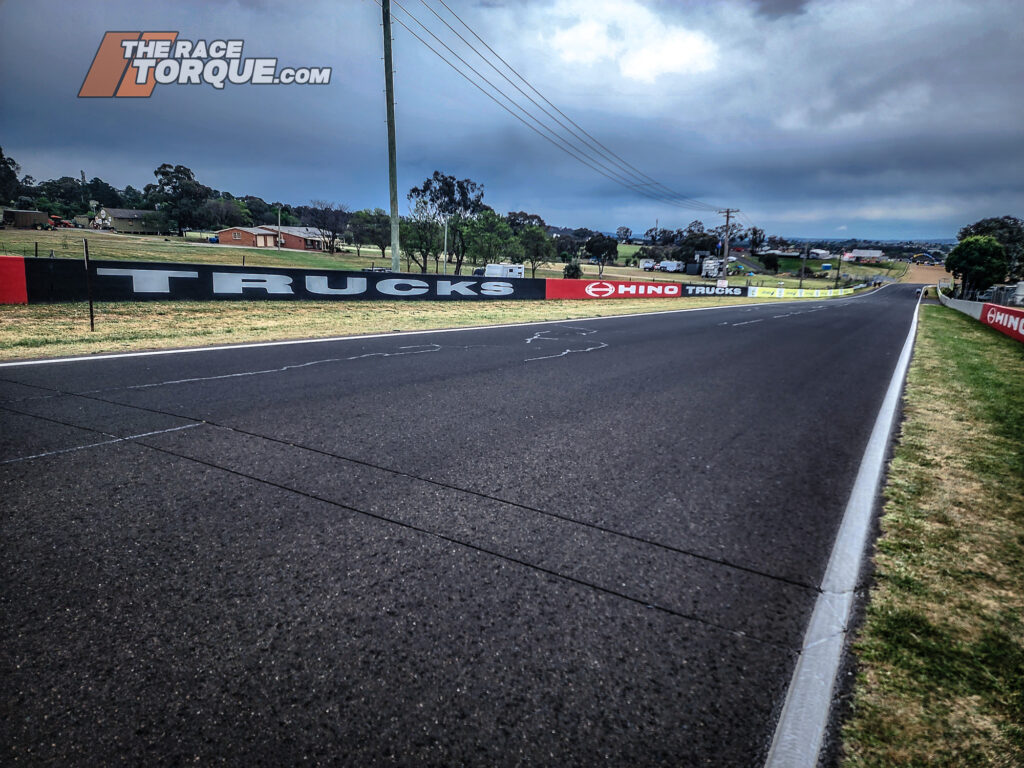 Similarly, this is the speed trap line carved into the track on Conrod Straight, which derives an estimate of terminal velocity.
---
A matter of fencing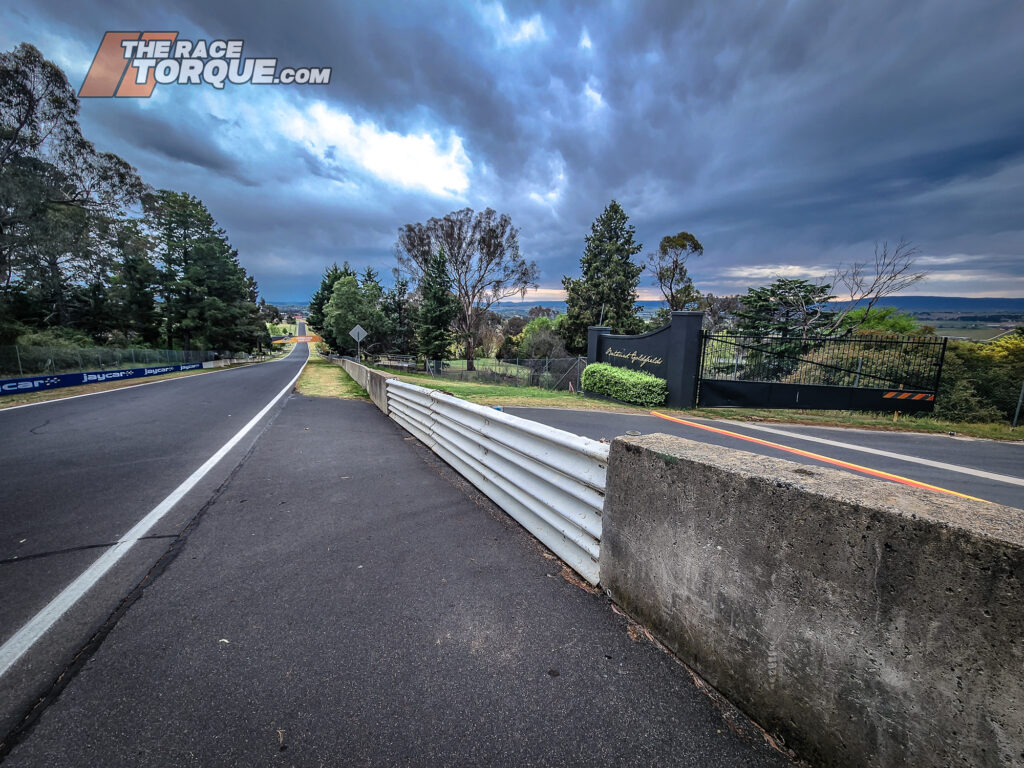 In 2023, this is probably sub-optimal.
If a car were to have a significant off to driver's right at the kink exiting Forrest's Elbow, this is the Armco fence that awaits.
Remember that time that Larry Perkins buggered the fence at The Cutting?
If a similar thing happened here, much more force would be involved, and the repair time would be significant.
---
Nice, Gaaarrryyy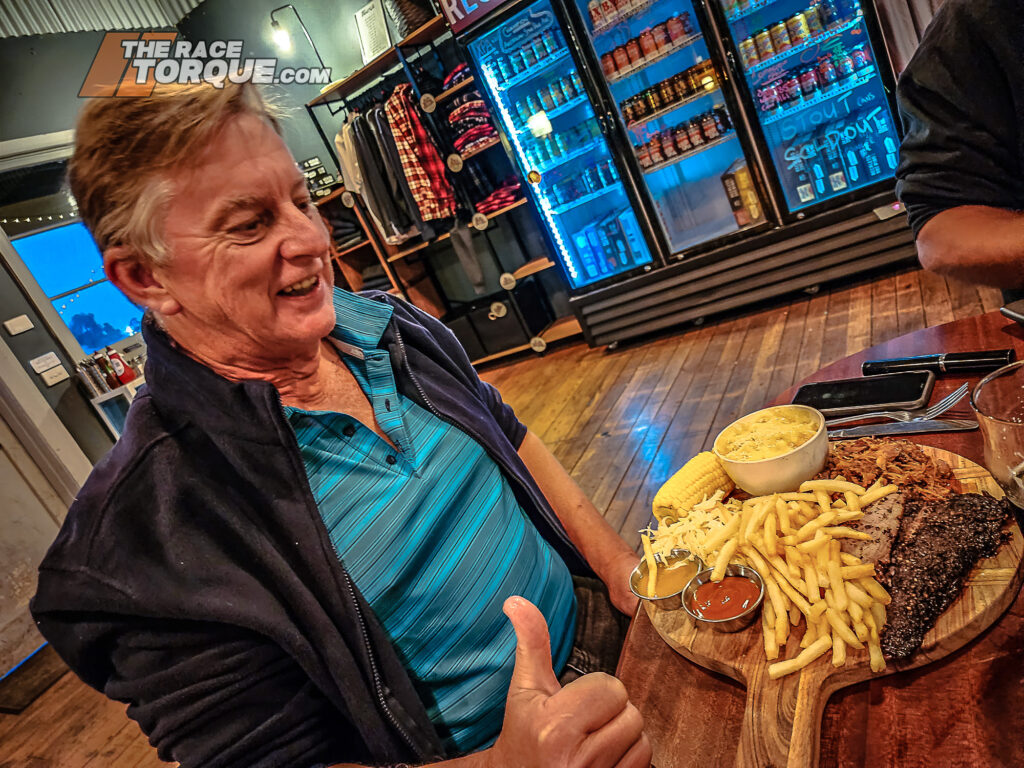 Over the weekend when Garry O'Brien participated in our giant weekend preview, we did the great man a disservice when we noted that this is his 55th straight Bathurst 1000 – the boffins at the lab have run the numbers, and it is in fact his 56th 1000. Incredible.
Pictured above is Garrrry devouring the mega meat plate at Reckless Brewing. And he finished it off, too.
---
A Hearty Milestone Congratulations
A giant well done and thank you goes out to the Chief Marhsal of the event Sid Herold, who this race week celebrates his 50th Great Race. A remarkable body of work that is surely packed with a lifetime of memories, well done.
---
Memorials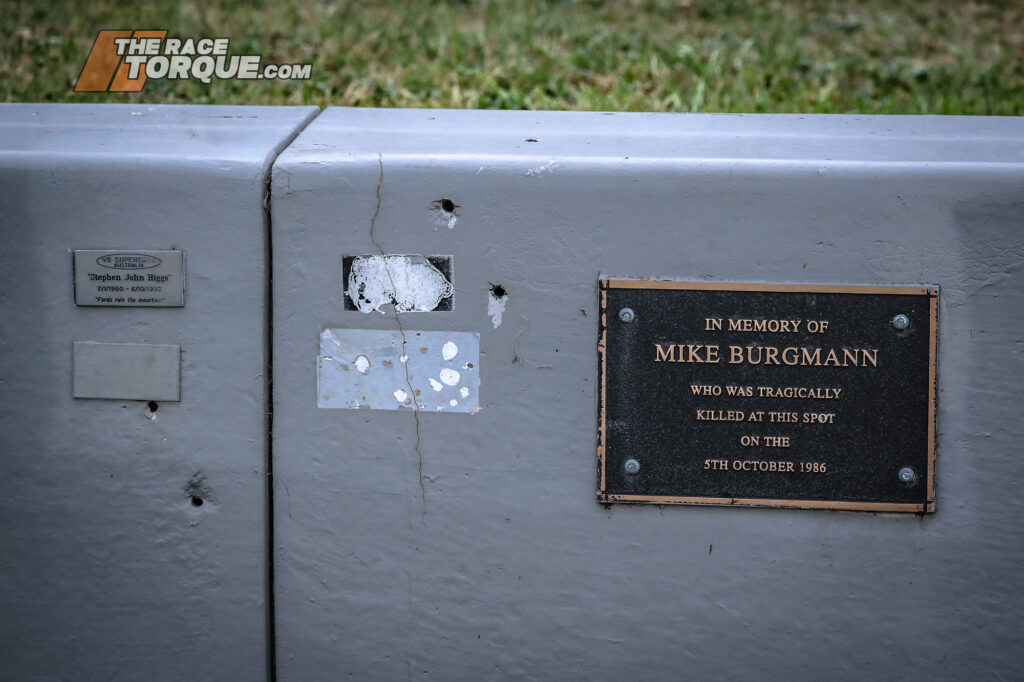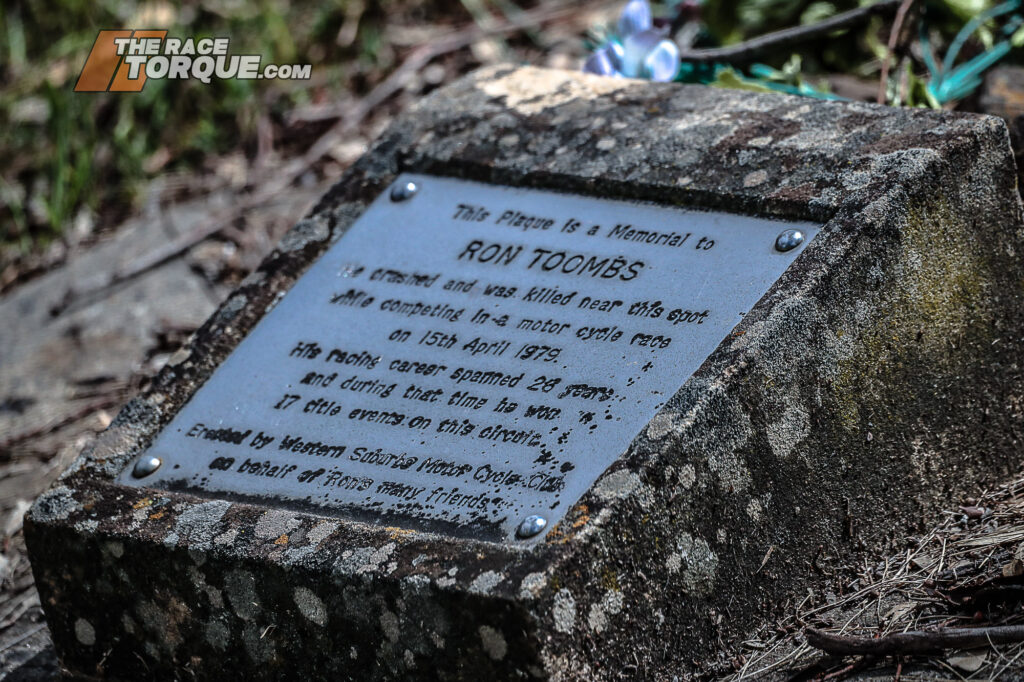 Scattered around the circuit are numerous plaques commemorating different people and events. Here is a selection.
---
Fig Season Update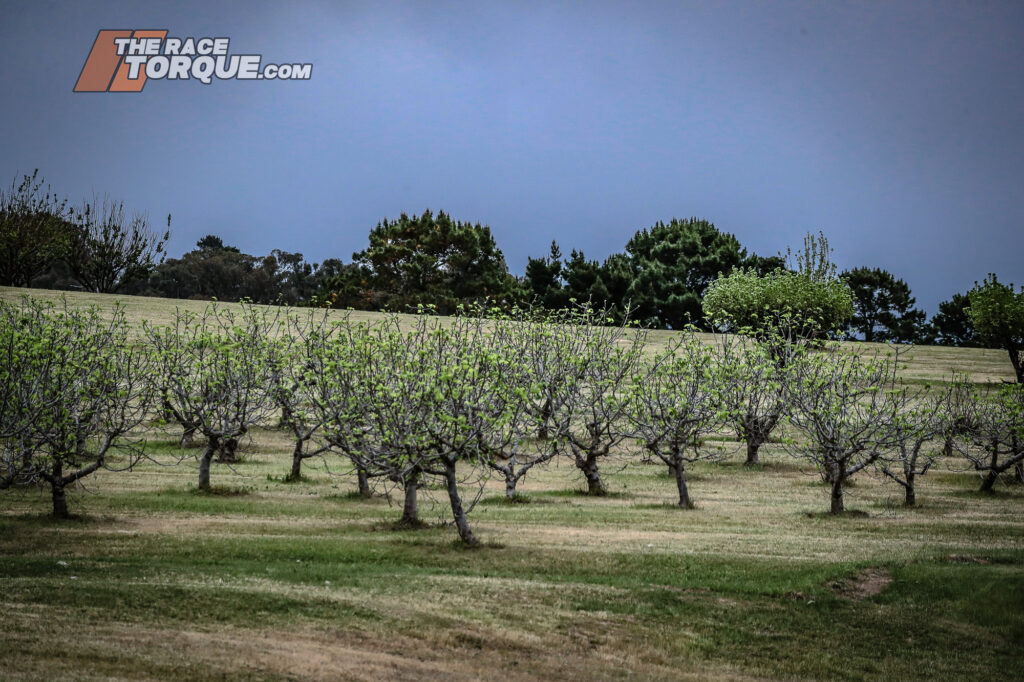 Compared to images taken at this meeting last year, it appears that fig season is coming early in 2023.
This is the orchard on driver's left as the cars head up the first hump in Conrod Straight.
---
FROM THE INTERNET…
Absolutely flogged out
---
Smuggle Struggle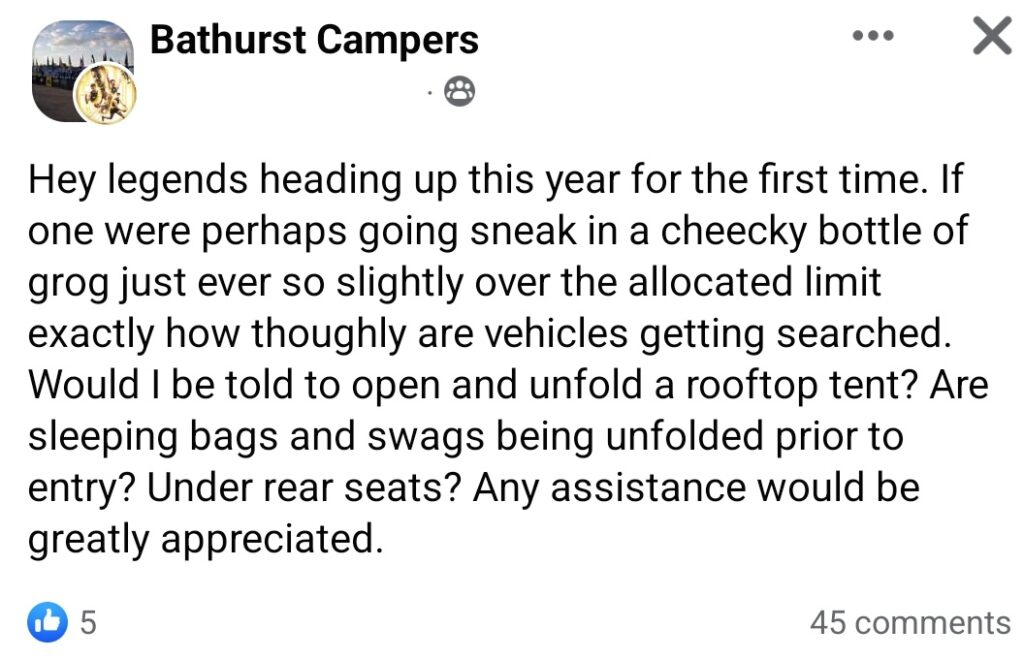 ---
Brisk start…
---
Ugh
---
Interesting Stat
---
Advertising Works
---
Must Watch TV
---
Nice
---
ICYMI: The Bathurst 1000 on TRT
Today:
Thursday:
Bathurst 1000: Thursday Notebook
Bathurst 1000: Thursday Gallery
Bathurst 1000: Marshal's Eye View Track Walk
Wednesday:
Bathurst 1000: Wednesday Notebook
Bathurst 1000: The Massive Preview Podcast
Bathurst 1000: Wednesday Gallery
Race Week Lead Up:
Bathurst 1000: A Blockbuster on the Box, a tale of TV ratings
Bathurst 1000: Rating the Co-Driver Class
Bathurst 1000: The Great Race Preview
Bathurst 1000: The Wildcard Rollercoaster
Bathurst 1000: Bathurst City Guide
Bathurst 1000 Podcast: Thomas Randle Chat
Bathurst 1000 Podcast: Dave Russell Chat
Bathurst 1000: Your Road Trip Guide
---
HOT
The big DJR Heads
---
NOT
Sports Sedan safety cars
---
MEME-ISH THINGS
Um… let me have one of those porno magazines, large box of condoms, a bottle of Old Harper couple of those panty shields, and some illegal tobacco, and one of those disposable enemas.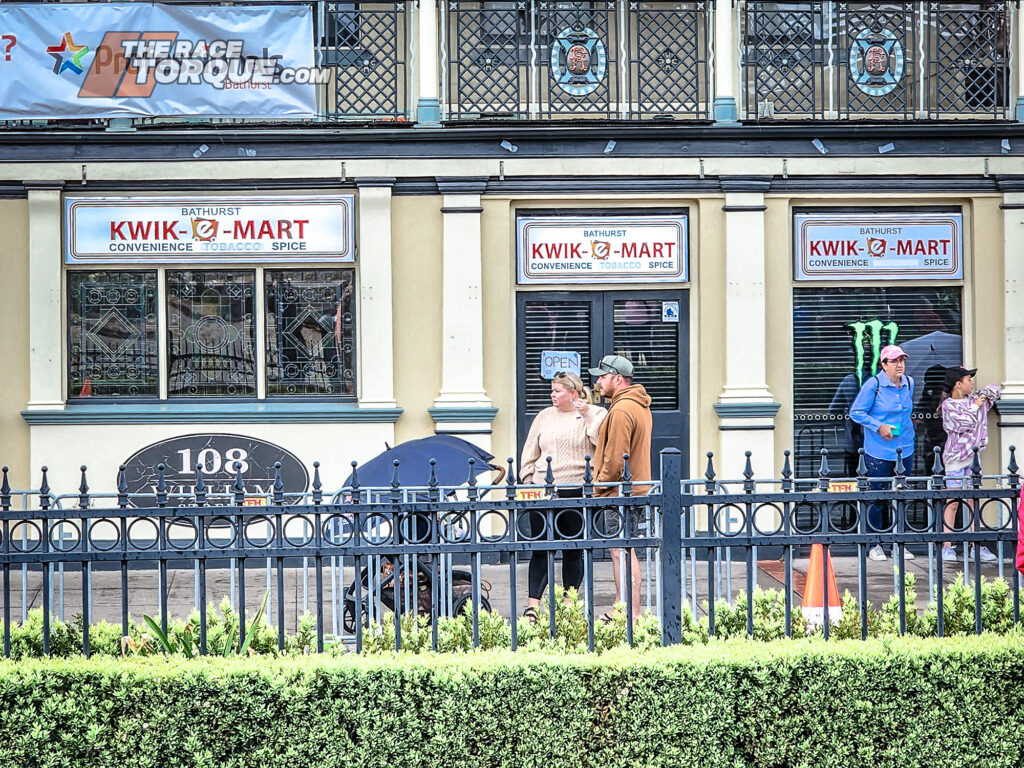 But seriously, what did convenience and spice do to tobacco?